Just kidding. But we did get a lot of snake infused mezcal.
The first Mezcalistas trade tour headed to Michoacán last week and it was a blur of cupreata, corundas and electrolit. We were joined by a mix of industry folks in various positions, from places like Calavera and Madre in California and La Contenta in New York. The five day trip spanned a few of Michoacán's mezcal producing regions, visiting four mezcal producers and Charanda Uruapan. Here's a quick recap of our trip lead by myself and Tess Rose Lampert. All photos except for the food photos were taken by New York photographer (and excellent street food scout) Rene Cervantes. 
Our first night began at Morelia's mecca for mezcal, Tata, a restaurant and mezcaleria where bar manager Gerardo Ortega runs a bar program strictly focused on Mexican spirits and drinks. He poured us a preview of many of the mezcals we would be tasting during the week, showcasing agaves from the region: cupreatas and altos, and throwing in a double pechuga (iguana and deer) at the end in case the group wasn't excited enough already. 
Rio de Parras and Tzitzio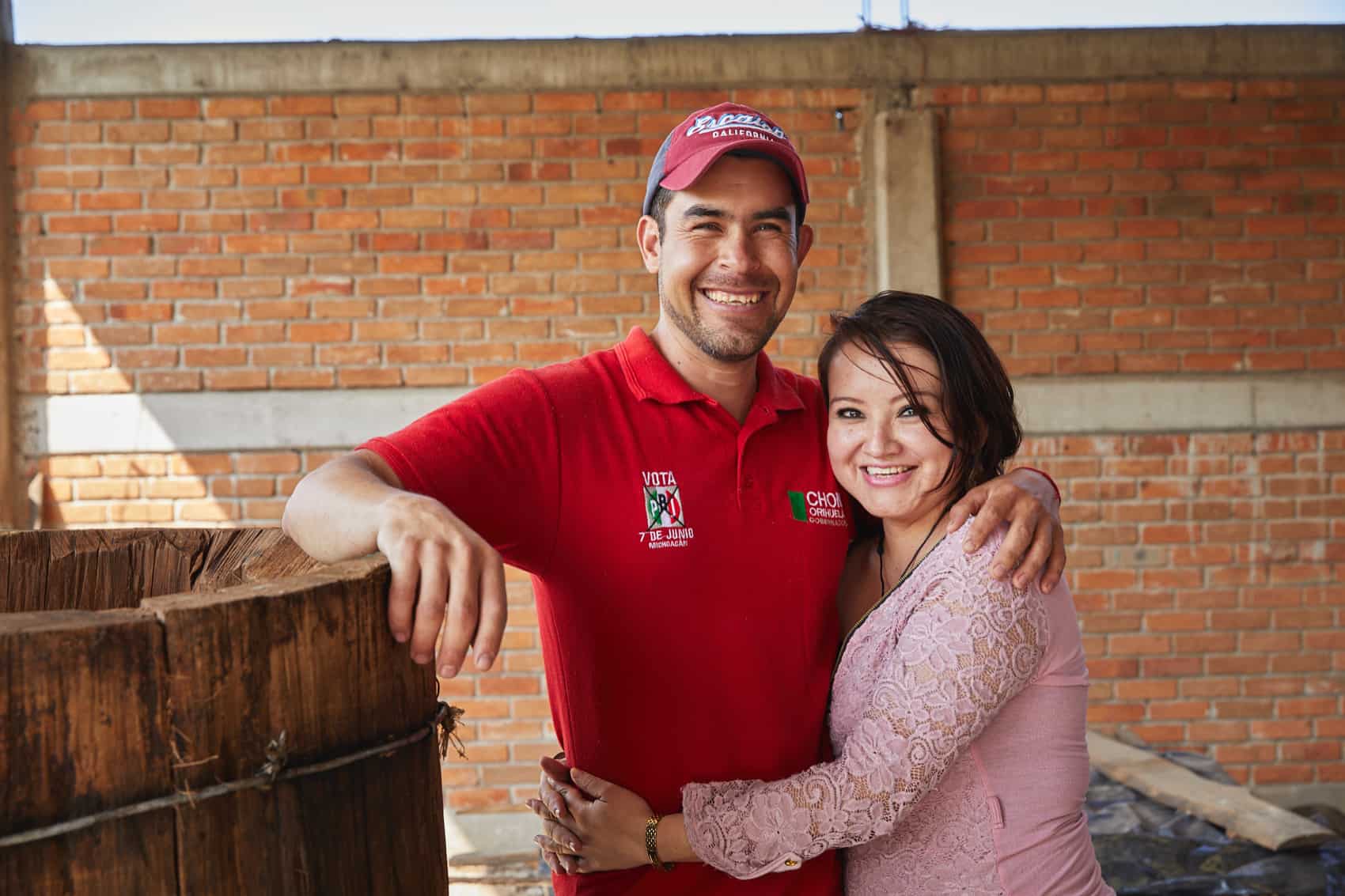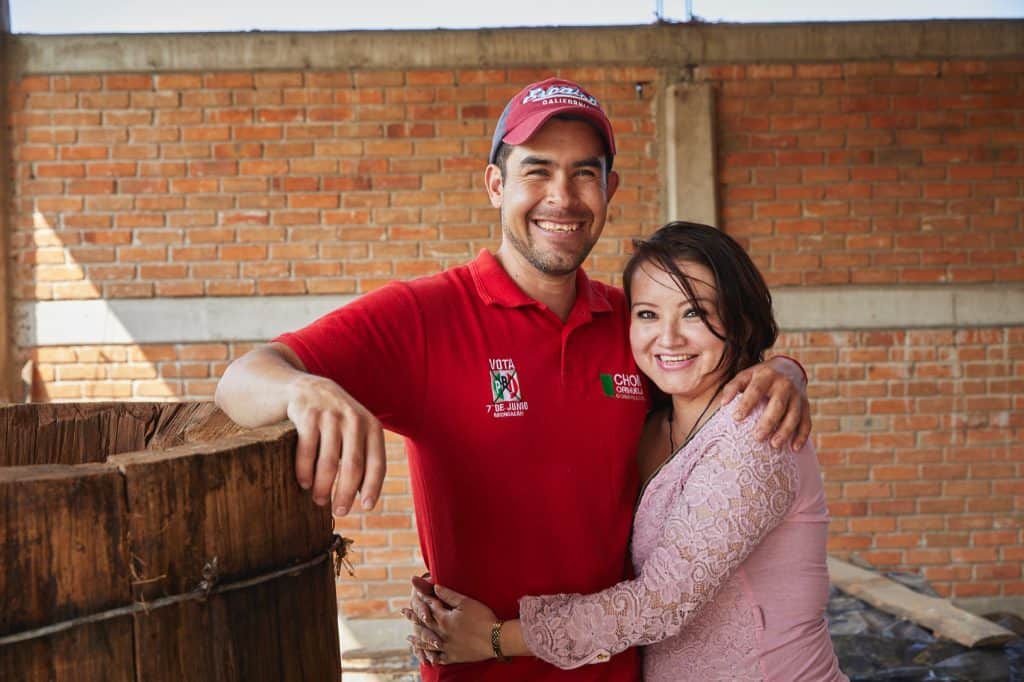 We started the trip at Mezcalante in Rio de Parras, home to maestro mezcalero Jorge Perez. As Maestro Perez gets older, his son Miguel Perez Estrada and daughter-in-law, Ariana Buendia, are gradually taking charge of the business. The specialties here are pechugas and infusions, made with things like snake, lemongrass, coyote, and citrus. The vinata only works with inaequidens from the area. A unique aspect of production found more commonly in Michoacán is the pulque added to kickstart fermentation. When we visited the vinata was under construction, but the group got to see the new oven at work and new stills soon to be put to use.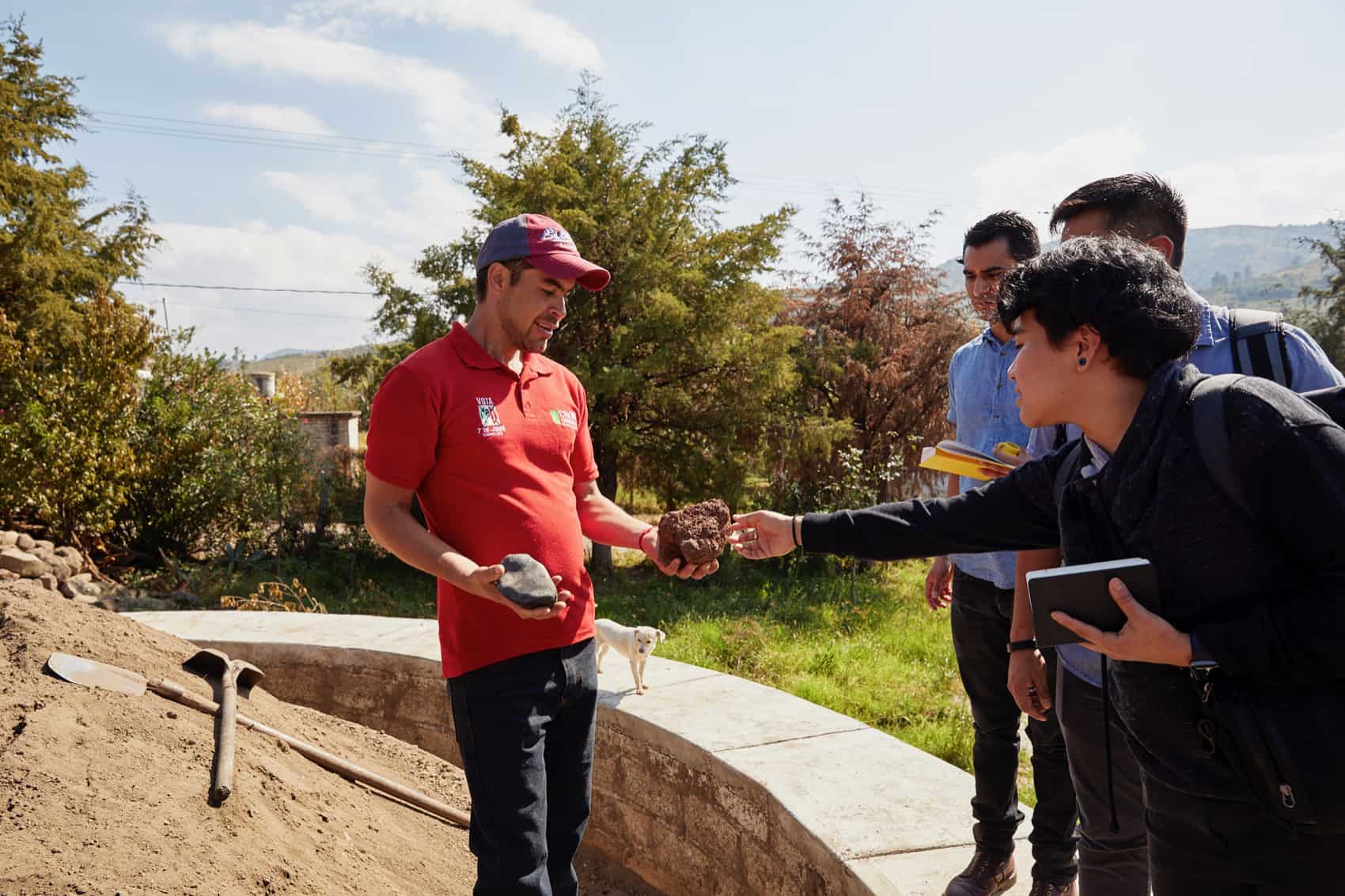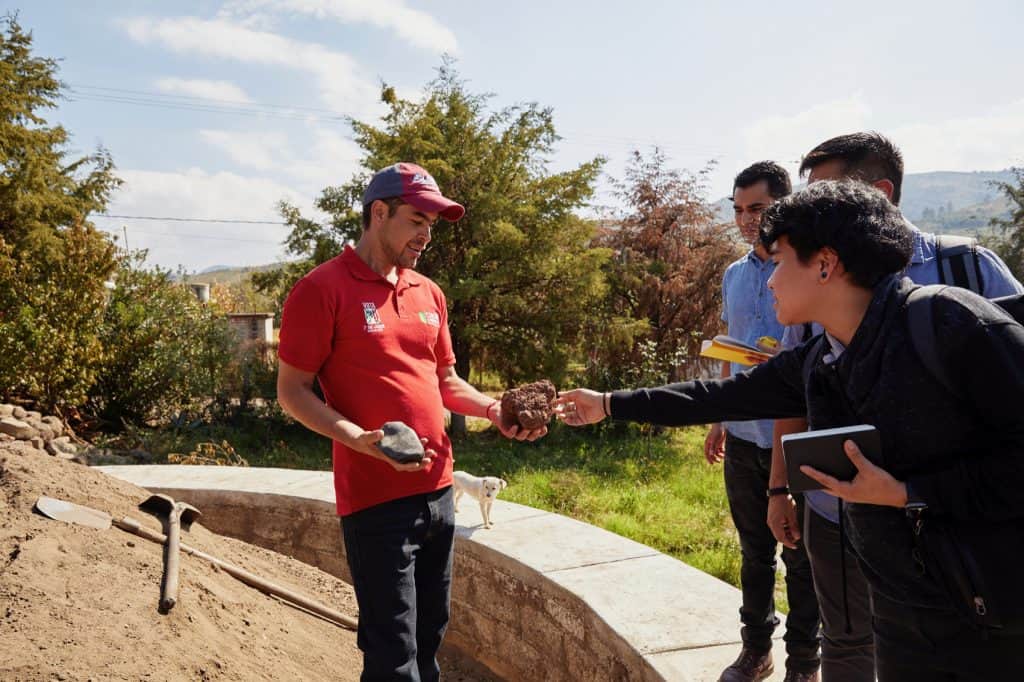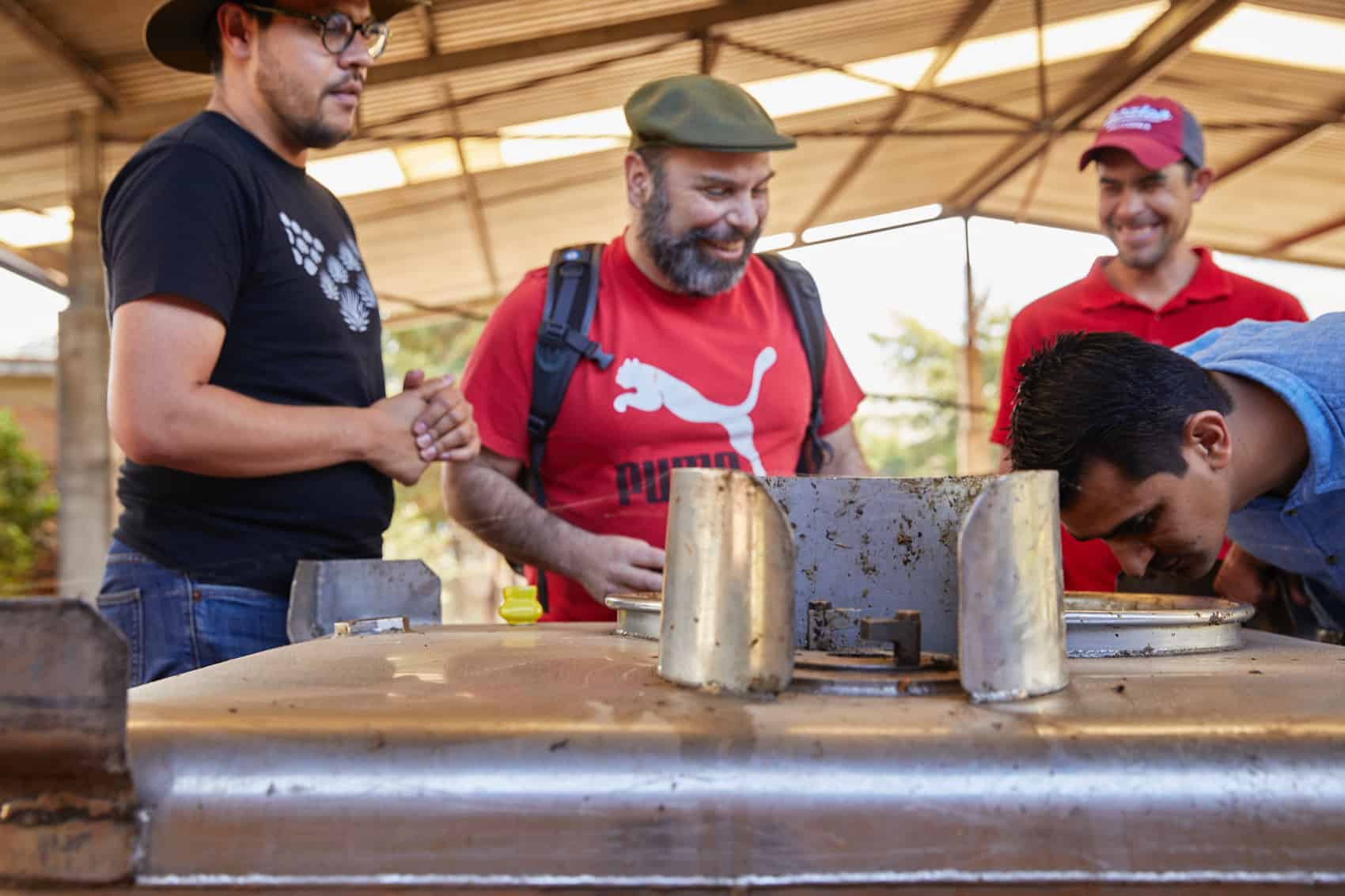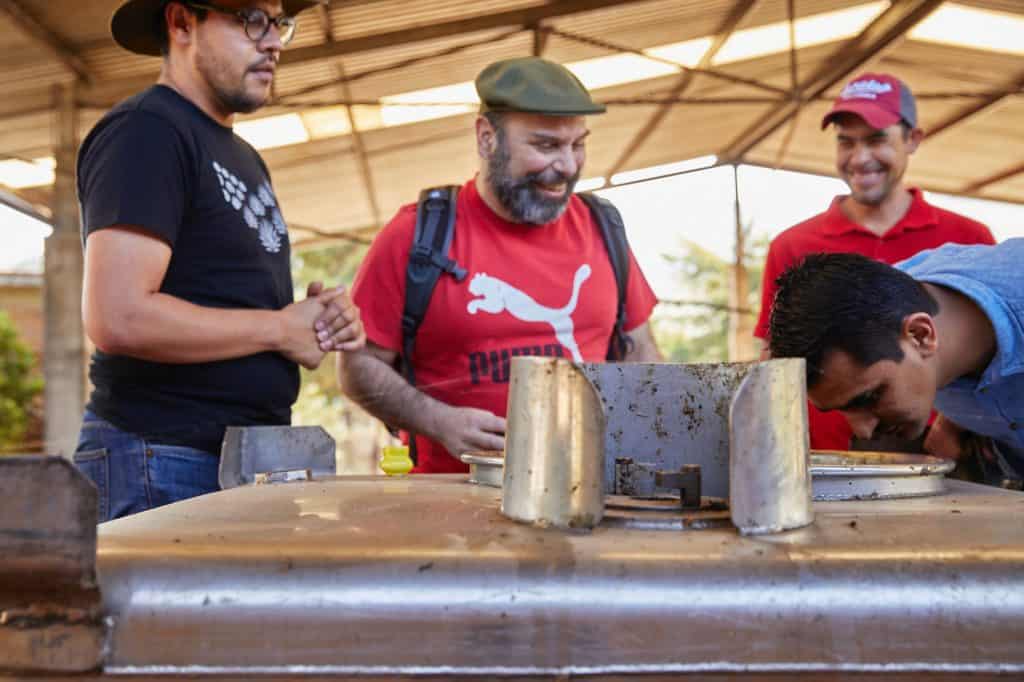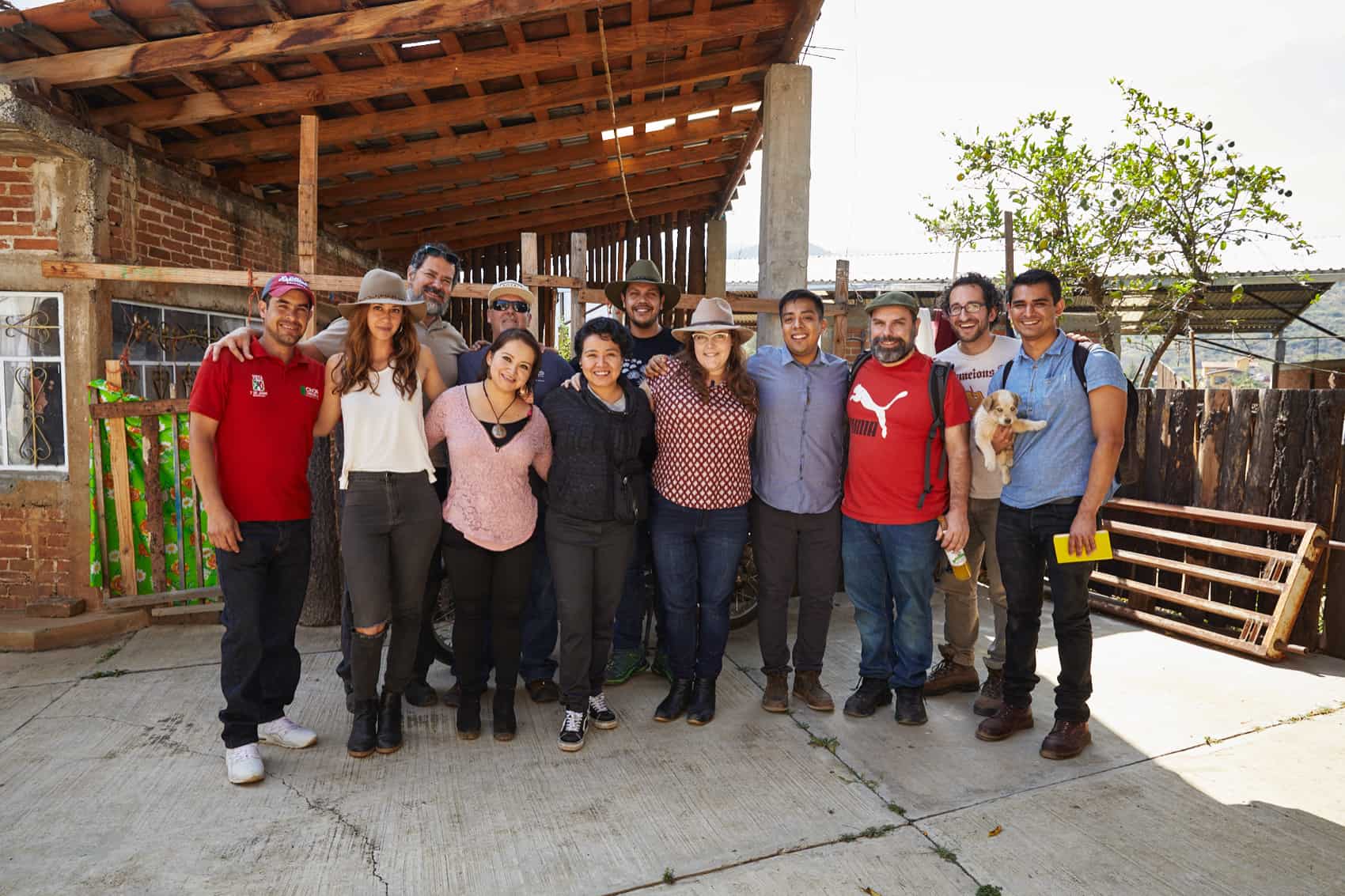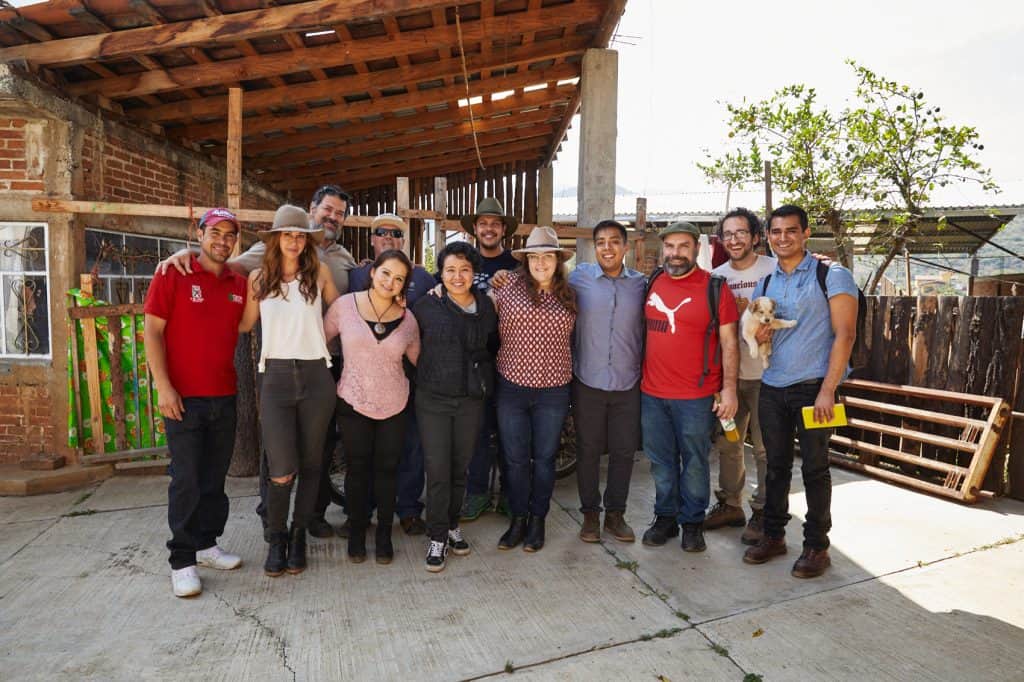 After, we headed to Tzitzio on a road that was definitely not meant for a 12-passenger van where we visited fourth generation Maestro Jose Valente. Don Valente makes mezcal among fields of thousands of inaequidens and cupreatas that grow wild and semi-cultivated.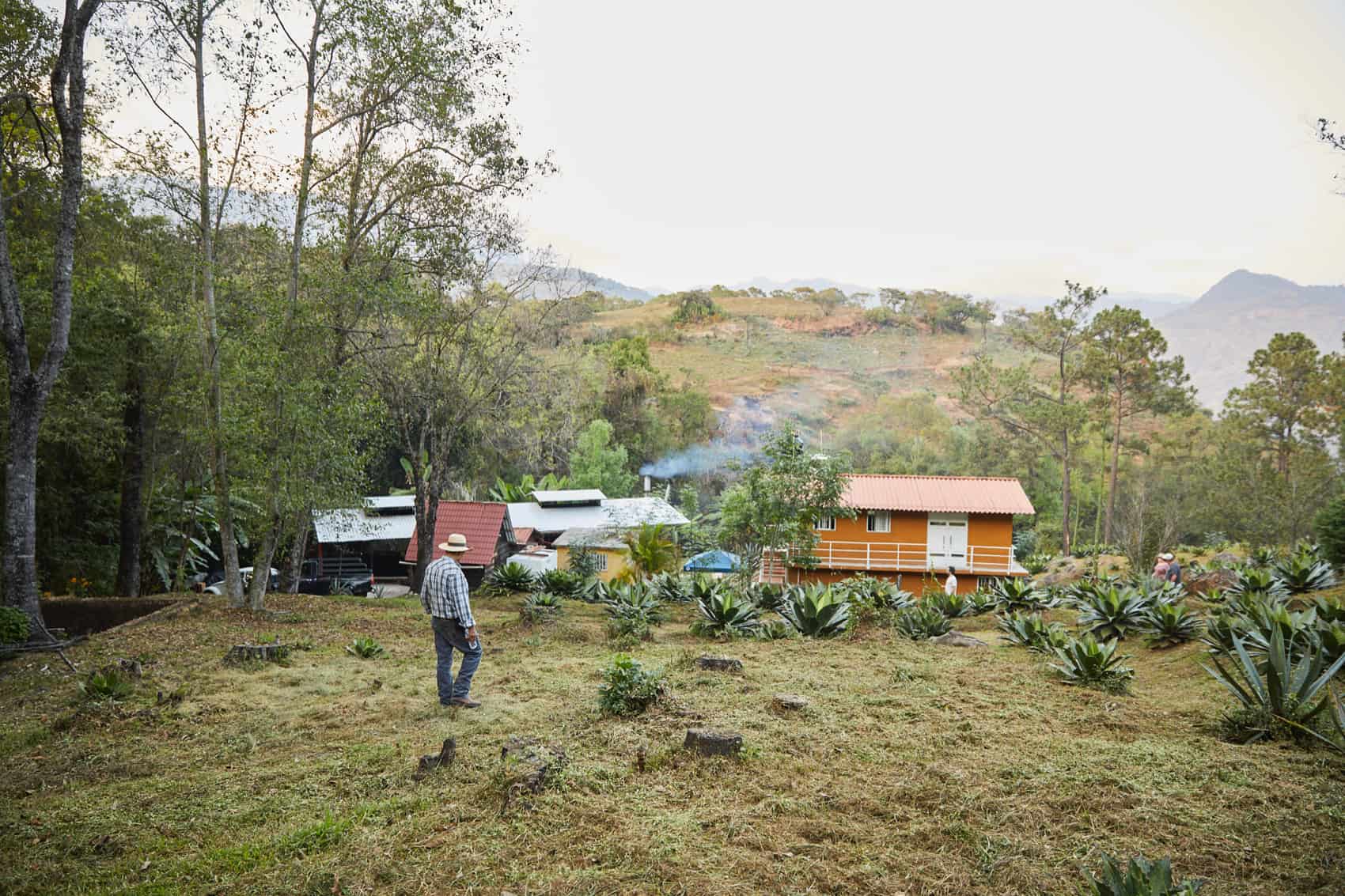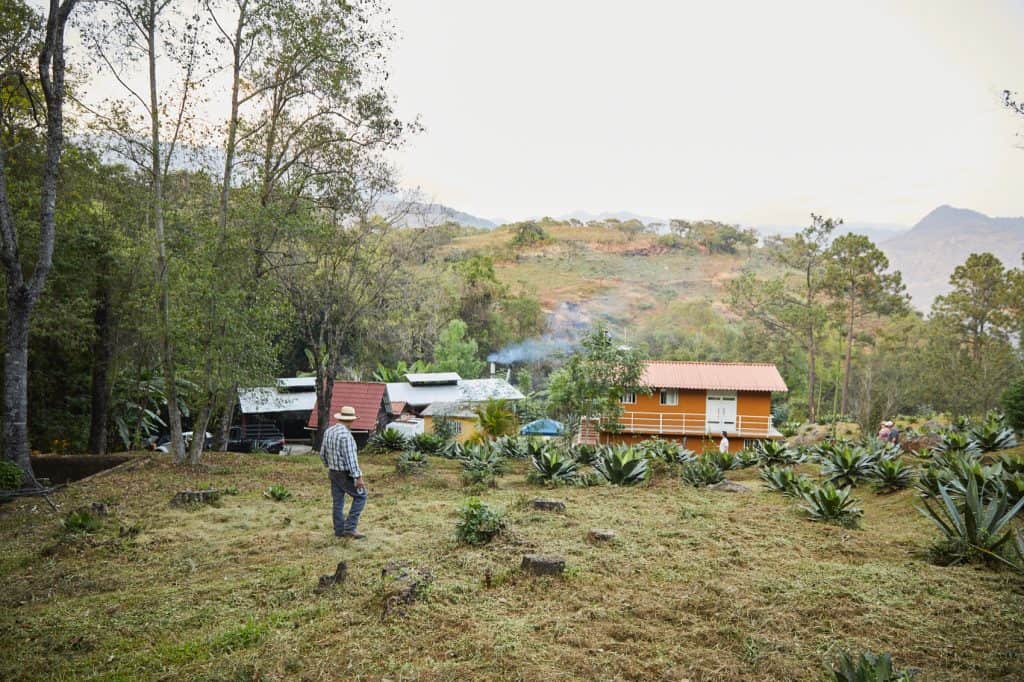 He makes mezcal here under his own label, Kurhikua, which means fire in Purépecha, as well as an ensamble expression for Domingo Spirits. Founder Julian Saenger joined us for the visit. This area represents one of the most interesting aspects of Michoacan's terroir because it's a transitional climate: higher up in the mountain you'll find pine trees and as it slopes down banana and guava trees. When we were there they were preparing for a second distillation and the group was able to try a cupreata straight from the still. 
Don Valente's brother happens to make amazing carnitas which we had with mezcal, fruit and cotija cheese.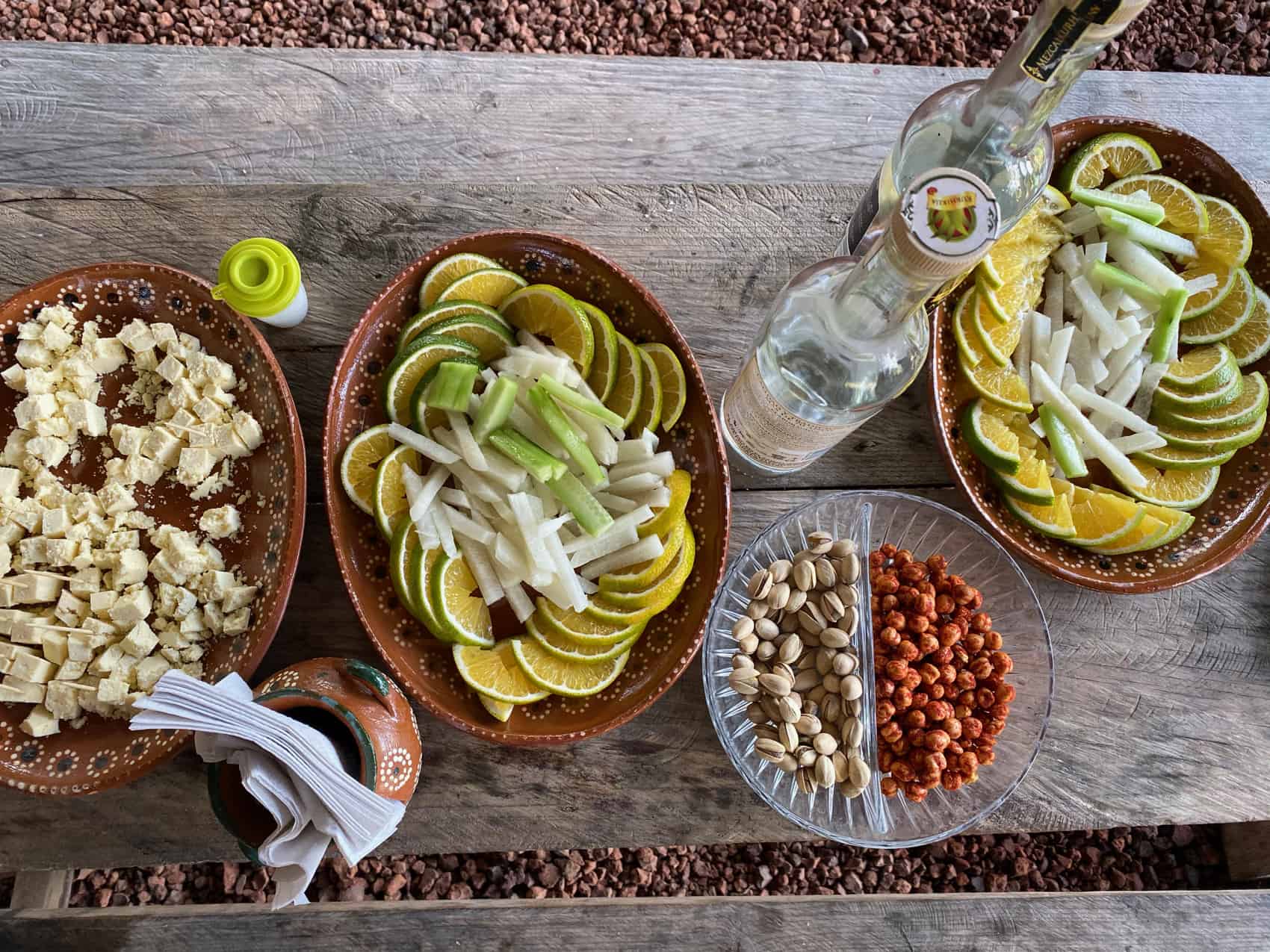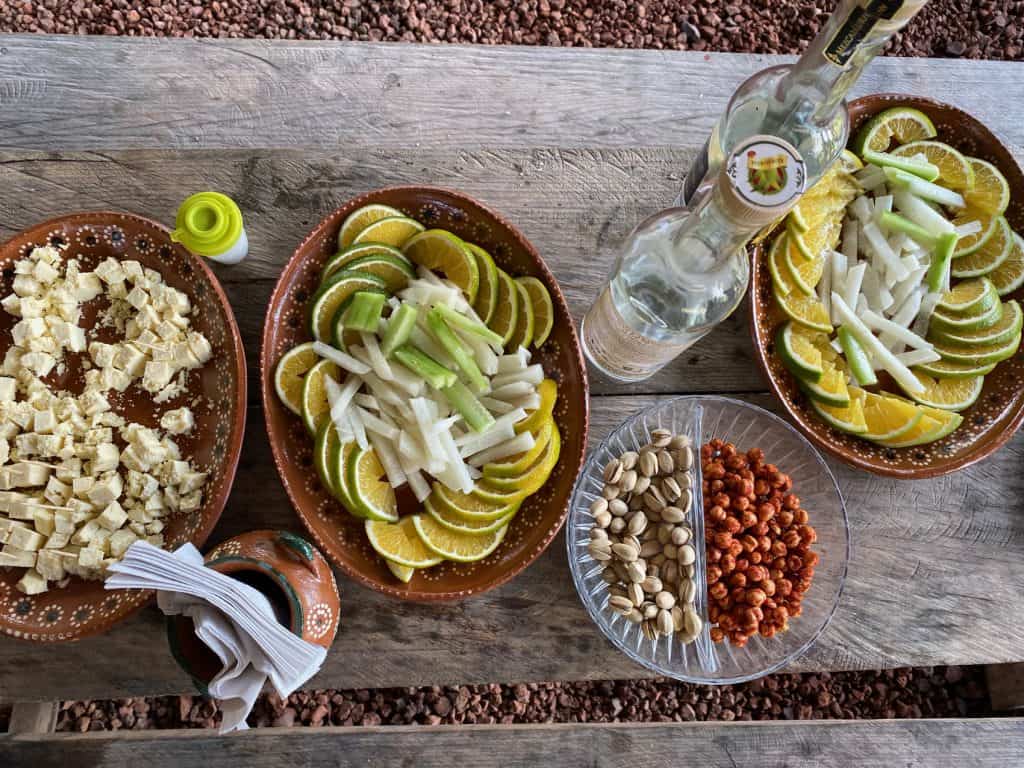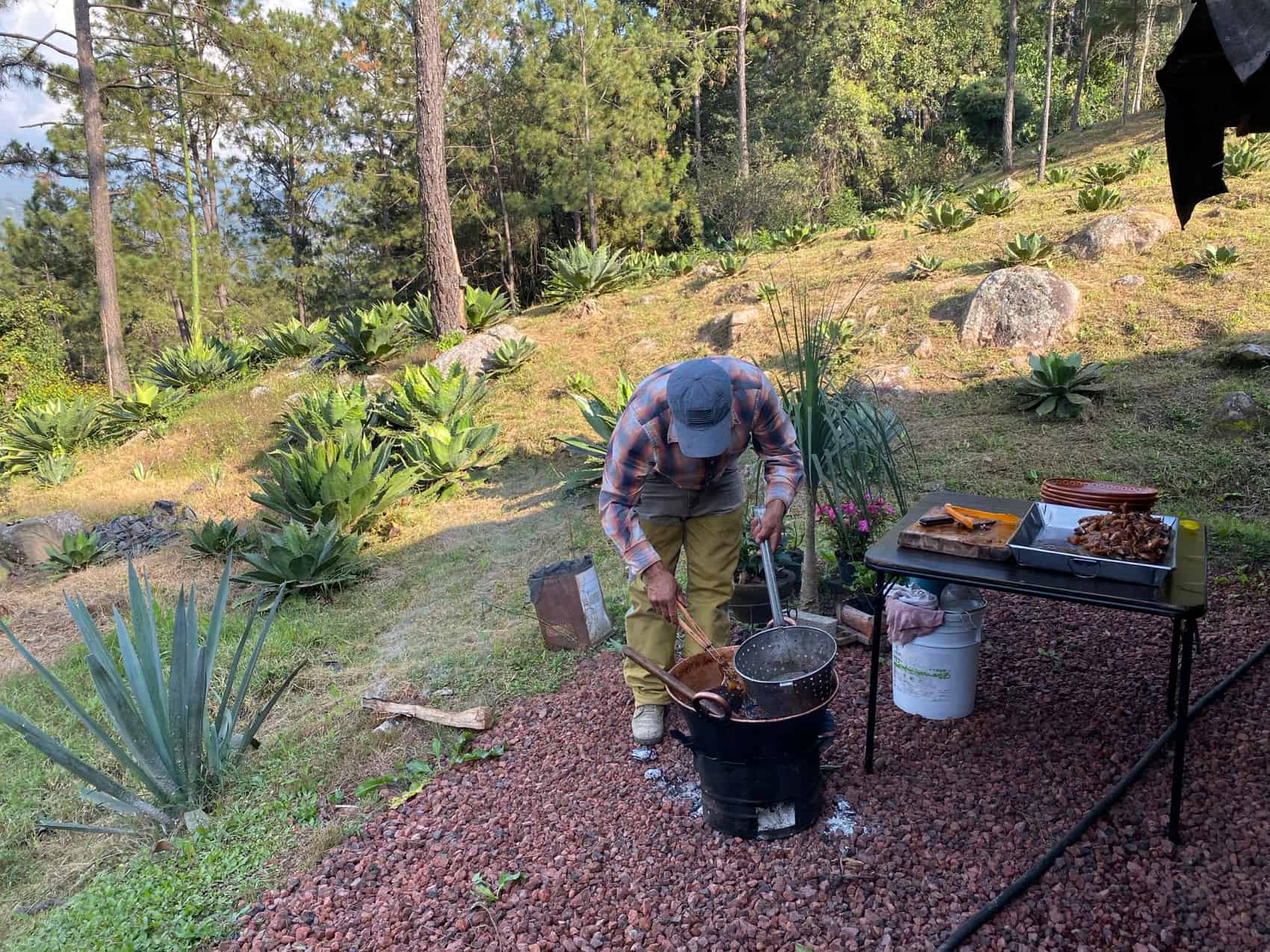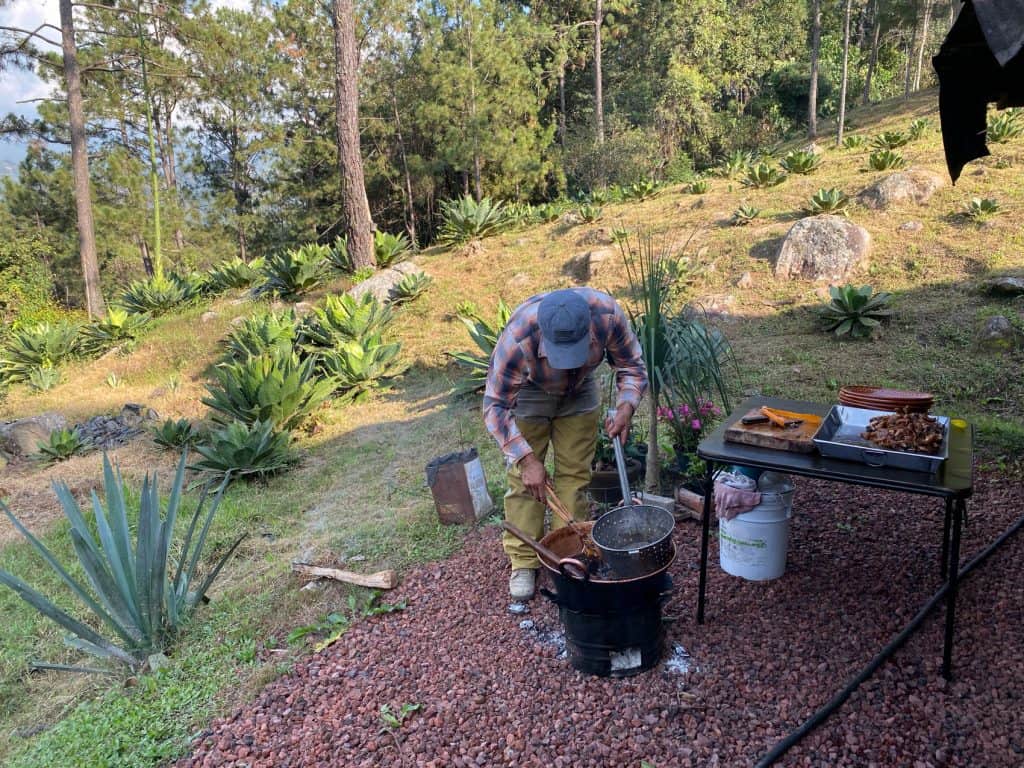 That night we had dinner at Cocina Lu in Morelia, one of the city's best restaurants, helmed by a female chef who highlights the area's agricultural abundance like red corn, trout and cheese, and adds her own twist to regional specialties. We also were granted the password to a new speakeasy in the center of town, which maybe if you're lucky we'll share the password to get in…
San Miguel del Monte and Rancho el Limon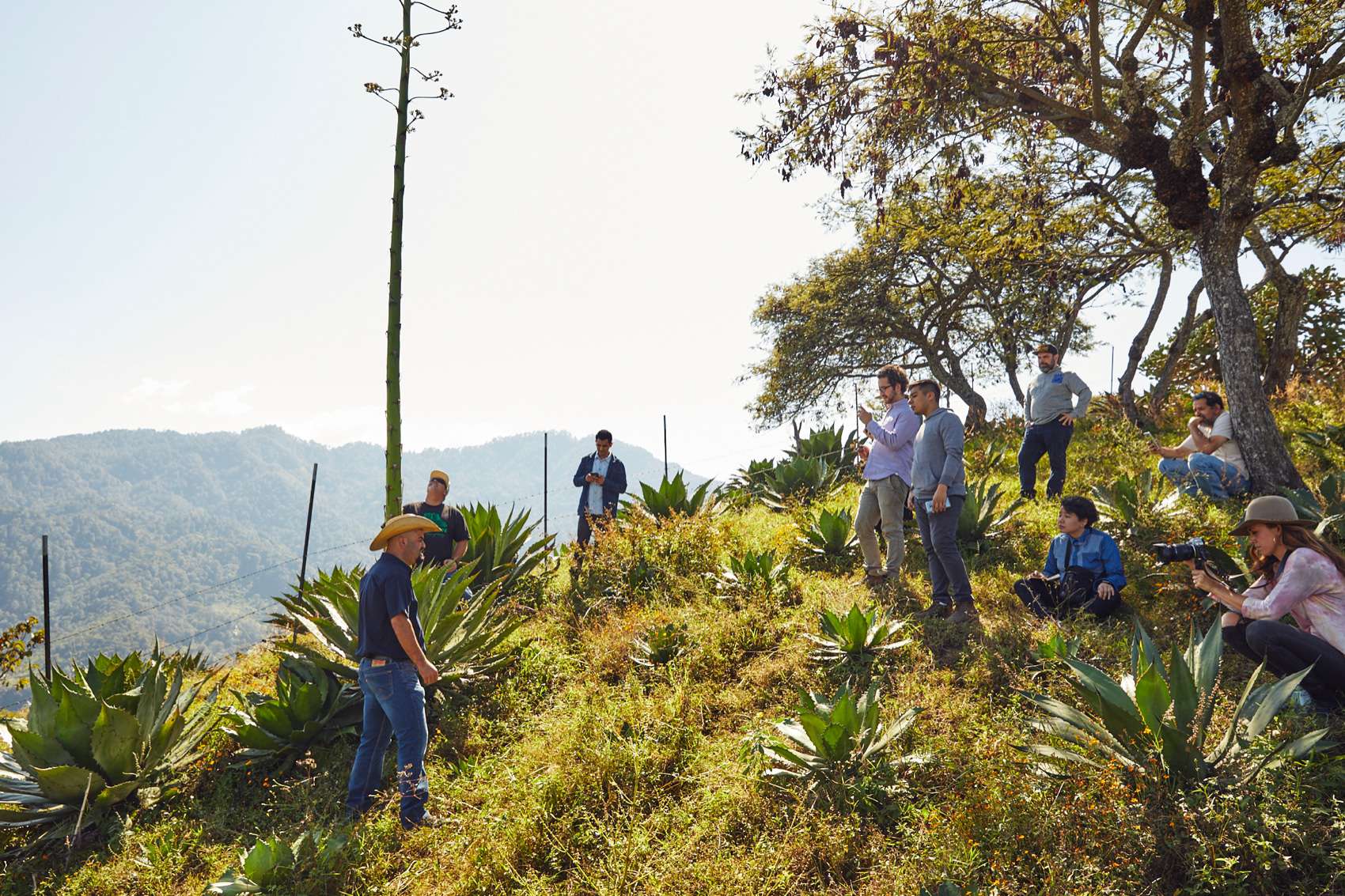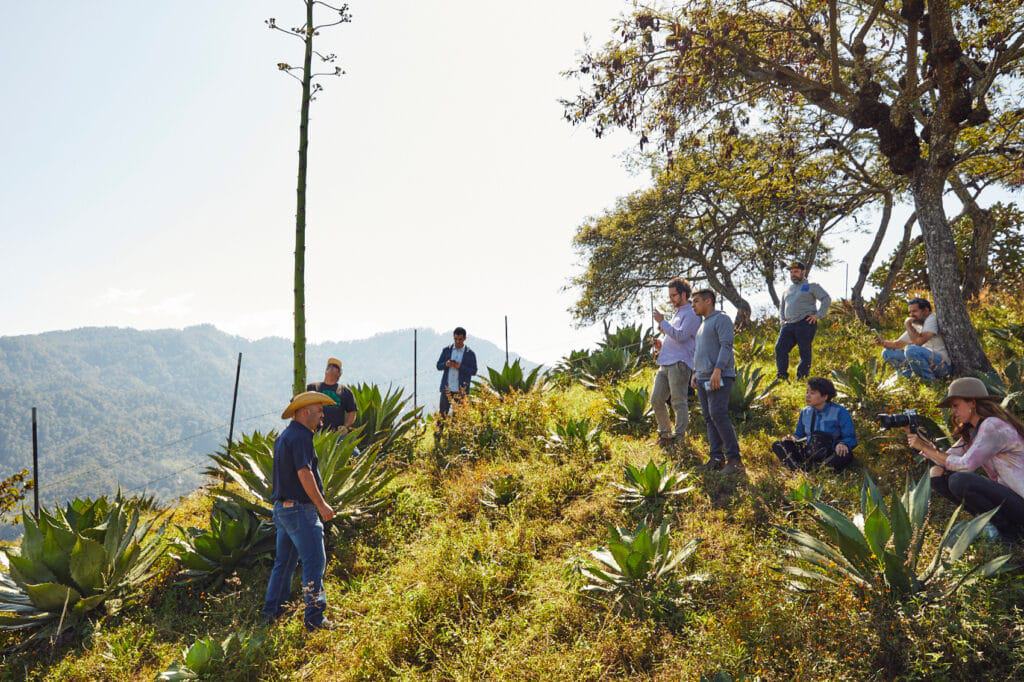 On our second day we went straight from Morelia to Rancho el Limon, a 400+ acre nature reserve where Emilio Vieyra of Don Mateo and his family have been planting cupreatas since 2000, as well as reforesting other important plants for the local ecosystem. The last time Tess and I were here a biologist was doing a study in which she found 85 species of birds, and another group found three types of bats, one of which is endangered. Emilio showed us around the nursery and we got to see his longtime employee, Ignacio Garcia Reyes harvest an agave.

Afterwards we went to the Don Mateo vinata, where we ate corundas with salsa de jocoque, gorditas and chayote prepared by Doña Delia, Emilio's mother. Here we learned about Emilio's process, family history, and from inside the cave got to sip a 10 year old cupreata distilled with lime and a 5 year old pechuga.
That night we stayed in Patzcuaro, Michoacan's iconic lake town, and enjoyed some pulque and live music.
Etúcuaro and Santa Clara de Cobre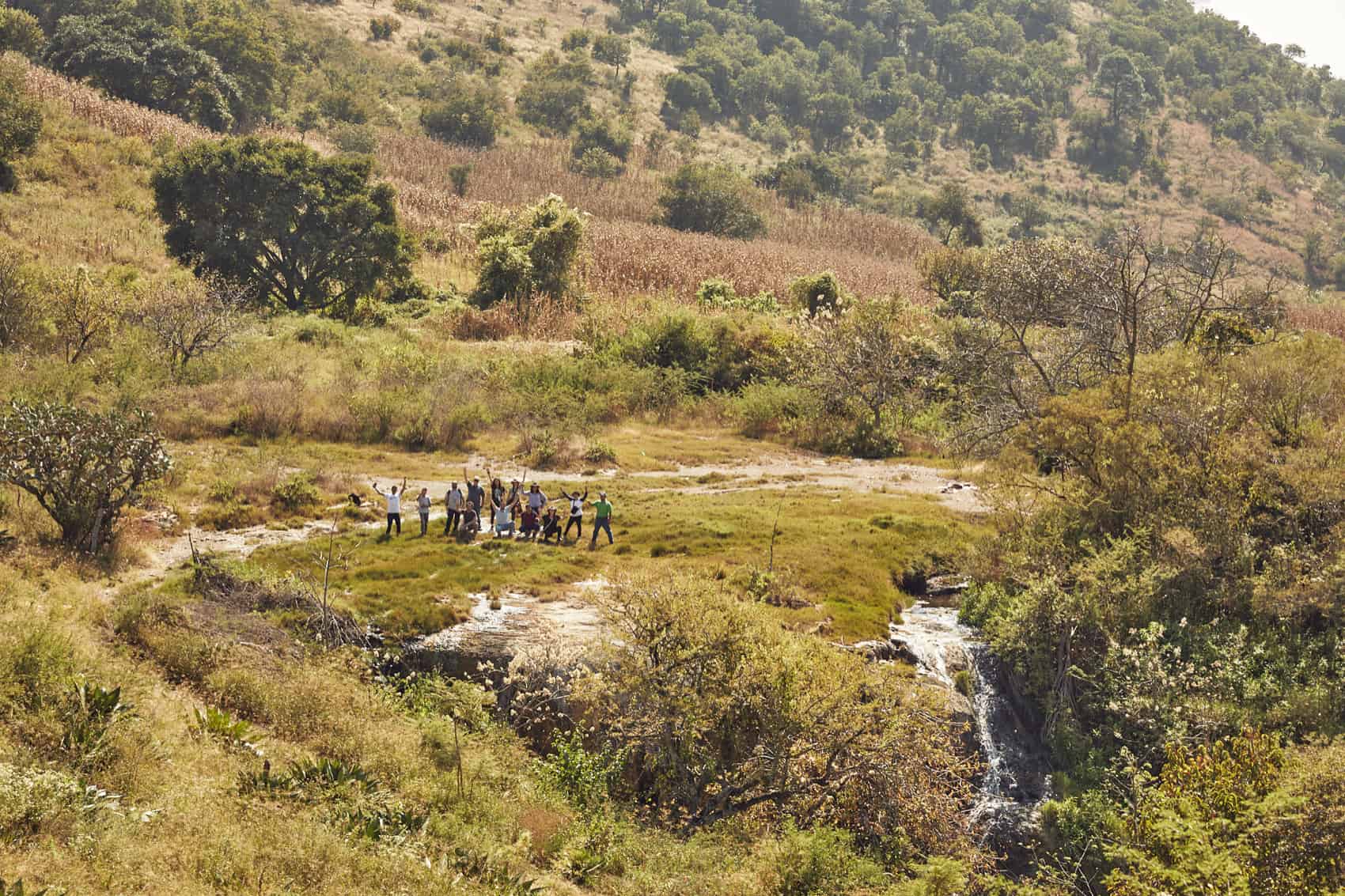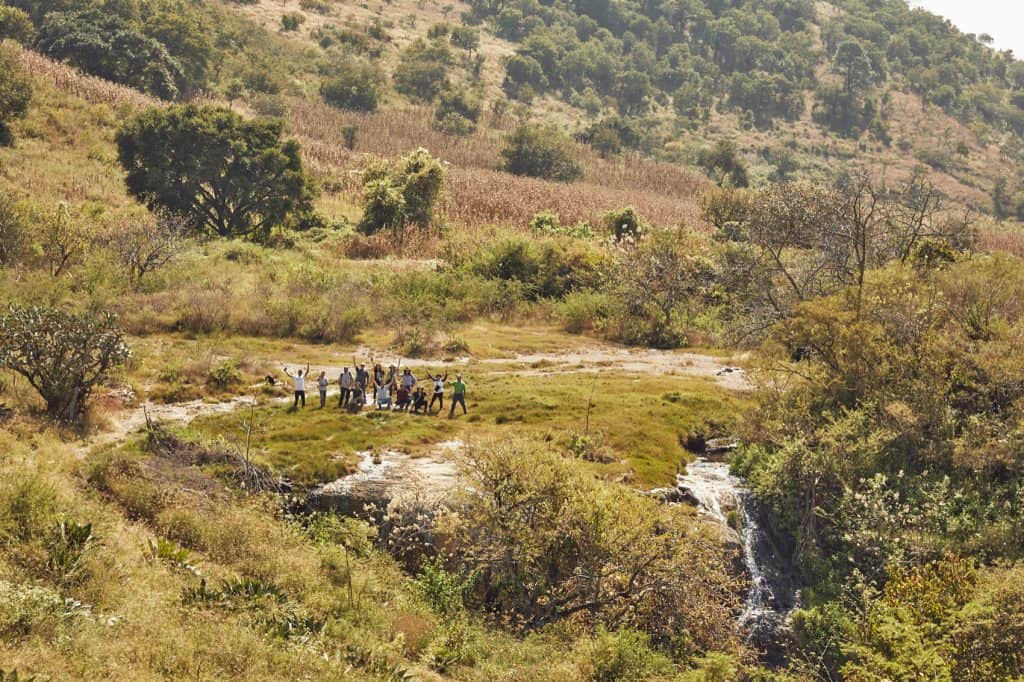 Etúcuaro is where most of mezcal production happens in Michoacán, and it's important to know where to go in order to avoid the lesser quality stuff. We were joined by Maira Malo Hernández, the owner of Uasïsï mezcal, whose newest expression (cupreata infused with marijuana) is made by maestro Juan Perez at El Tumbador, a cooperative of young maestros. 

The group worked off their hangovers by harvesting with maestro Adrian Garcia and teenager Victor Perez (the future generation of El Tumbador).
From there we went to El Tumbador, learned about Juan's production process, and tried some flor to accompany an asado.
Michoacan is also home to talented artisans, who like mezcaleros, have passed down traditions for centuries. Santa Clara de Cobre is Mexico's copper town, where copper stills and cazos are still made the traditional way. After Etucuaro we were invited to Saul Hernandez's workshop, who is a 7th generation coppersmith and does custom work for most of the mezcaleros in the region. There we witnessed the part of the production process in which the copper is heated up to 800 degrees celcius and then rhythmically pounded to get it to form. This process is repeated over and over again, and for a large sized cazo it takes a week with six people to finish.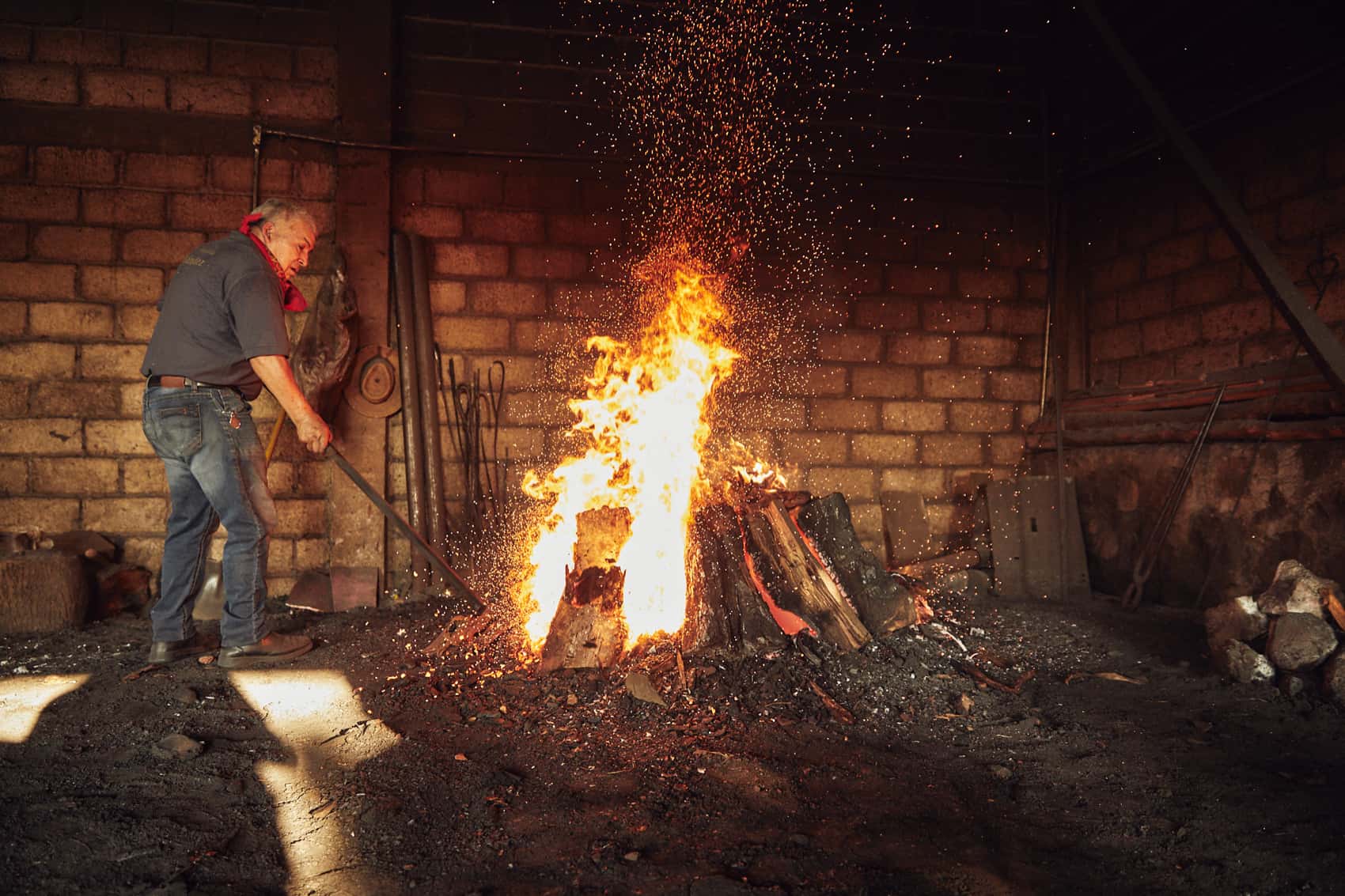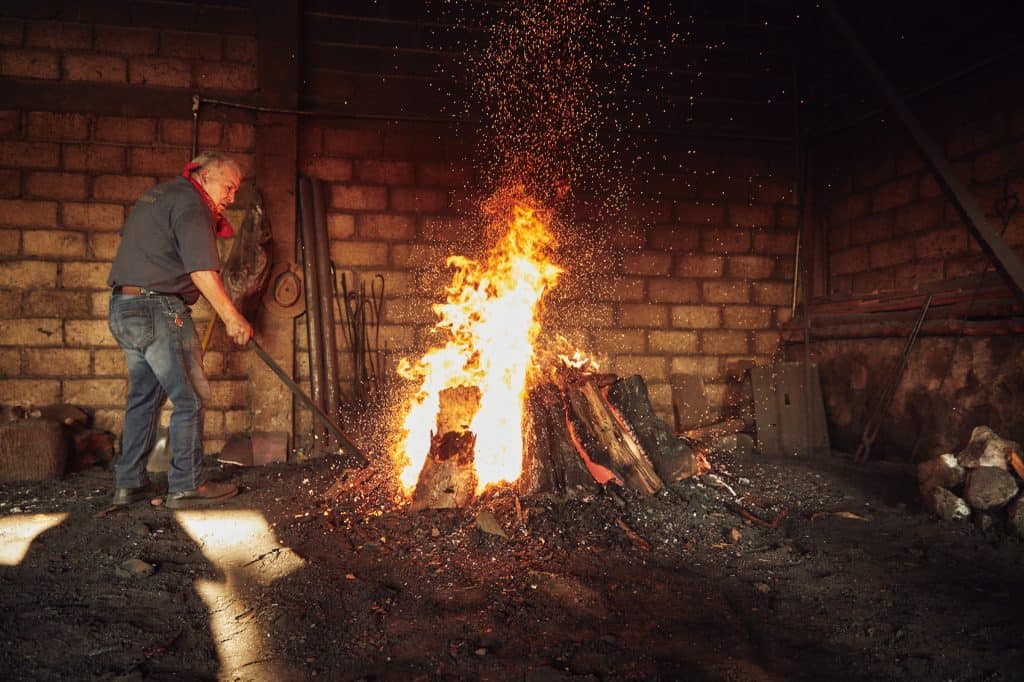 That night we went back to Paztcuaro and enjoyed a mezcal tasting and dinner with Maira and her son Juan Méndez Malo. Maira fell in love with mezcal and started Uasïsï after she was widowed and left with no income and five children to support. They were the first ones to open a mezcaleria in Patzcuaro (it later closed), and Maira has some longstanding, strong relationships with her producers. Juan tasted us through their 53% cupreata and a few special editions, including one that's been aged for eight years. For dinner, cocinera traditional Catalina Garcia Vargas came from neighboring lake town of Zirahuen to prepare classic dishes from the region, enchiladas placeras and sopa tarasca.
Uruapan
Charanda Uruapan represents another tradition in Michoacán. This area just to the east of the Tierra Caliente is now dominated by avocado orchards, but it used to be home to hundreds of charanda distilleries making rum which received its own D.O. in 2013. There are now only a handful of rum distilleries with Charanda Uruapan being the most prominent and the only one exporting to the U.S. On our last day we stopped in Ziracuaretiro, where the company's 1920's mill is nestled into the sugar cane fields and powered by a local river.
Afterwards we visited the Charanda Uruapan factory where the master distiller showed us the production process and importer William Scanlan joined us to talk about charanda's D.O. and history. Miriam Pacheco, the co-owner also pulled some charanda aged in sherry, wine and whiskey barrels for us to try. To finish, we enjoyed a carnitas lunch and a performance of a Purépecha dance tradition, Los Viejitos. Tess Rose will be sharing more about our visit in a future blog post.
Back at Tata for our last night, Adrian Gallegos, La Luna Mezcal's man on the ground, poured us a flight of La Luna mezcal's latest expressions including a tequilana, a bruto, manso sahuayo, two cupreatas, and an ensamble pechuga distilled with tejocote and guava in clay from their Cotija vinata (sorry, it ain't in the market yet). I was able to visit La Luna's vinatas before the tour arrived, so stay tuned for a larger story on them. Because Adrian is a wealth of agave and mezcal production knowledge, the tasting in many ways was full circle for the group— an opportunity to have final questions answered and top off their Michoacán mezcal education. 
Our next trade trip to Michoacán will be around the same time next year, but if you're interested in private tours or a tour for a restaurant group you can email me at Ferron@mezcalistas.com. Our Durango tours are coming up in February, you can sign up now.