There's something magical about the combination of Tepeztate and chocolate. The frutiness and astringency of each highlight the nuanced complexities hidden within each element, often accomplishing the holy grail of pairings where the combination equals more than the sum of its parts. In my experience any tepeztate and chocolate pairing works beautifully, and this specific one is no different- with the mole adding even more layers of warm spice and roasted notes that linger on the palate.
The Mezcal
La Venia is an Indigenous and producer owned artisanal mezcal from Santiago Matatlan, Oaxaca. While maestro mezcalero Celestino Sernas has been making high quality mezcal in Matatlan for decades, it is only recently available in the United States, imported by Paulina Tamayo's boutique import company, Curiosa. The line of mezcals are unique, and accomplish something that is rarely experienced in the export mezcal market: relatively low abv without sacrificing flavor. The deeply pungent and layered flavors are unmistakably tepeztate, with green vegetal spice, berry and melon fruitiness, and dark roasted coffee and chicory notes. It is delicious to sip on it's own, and works especially well with pairings; the 40% abv allows the flavors to sing without overwhelming foods that may be less intense or more delicate than traditional mezcal pairing ingredients. Other pairing ideas for this fine spirit would be sashimi, herbed salads, and bloomy rind cheeses.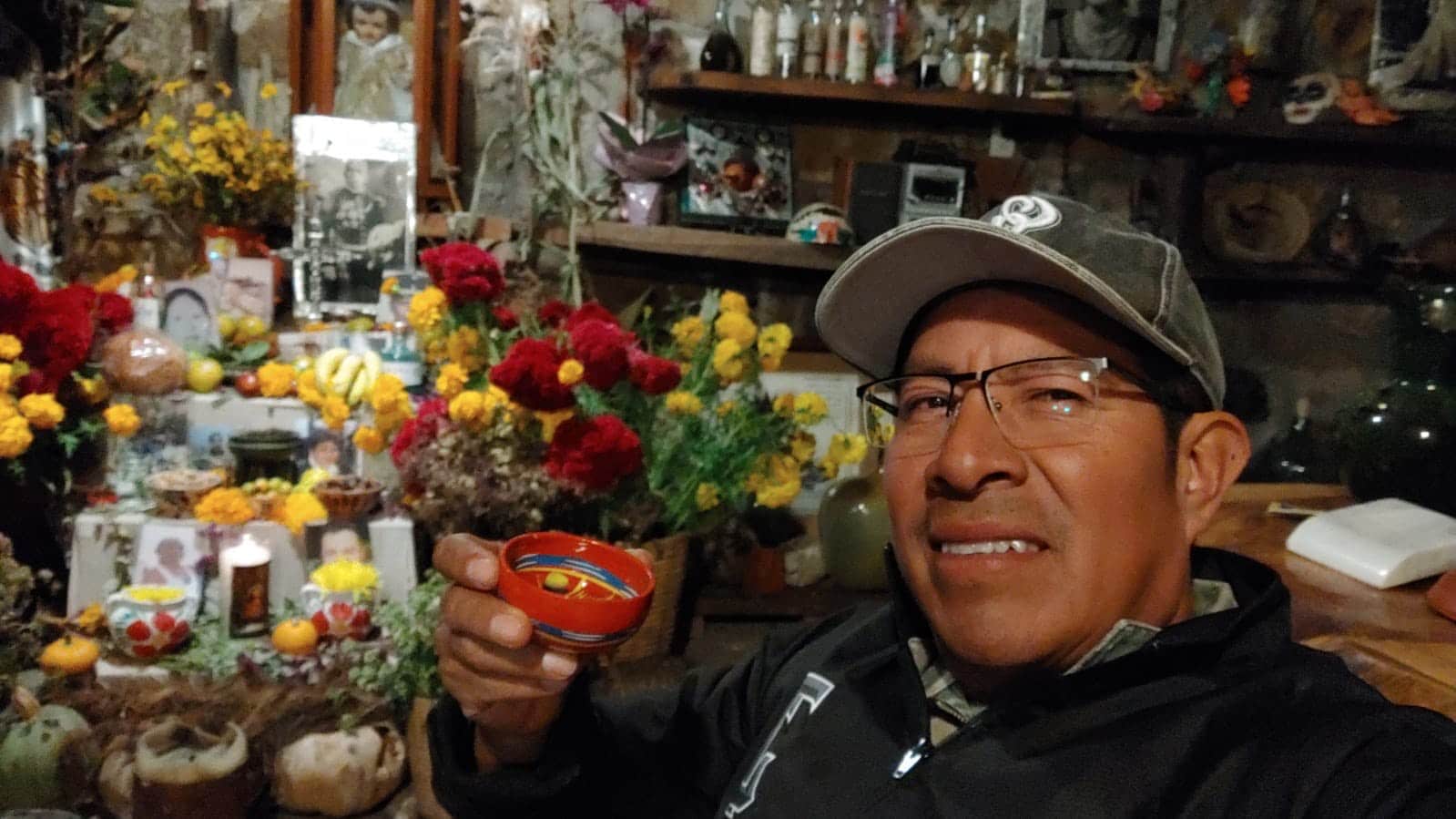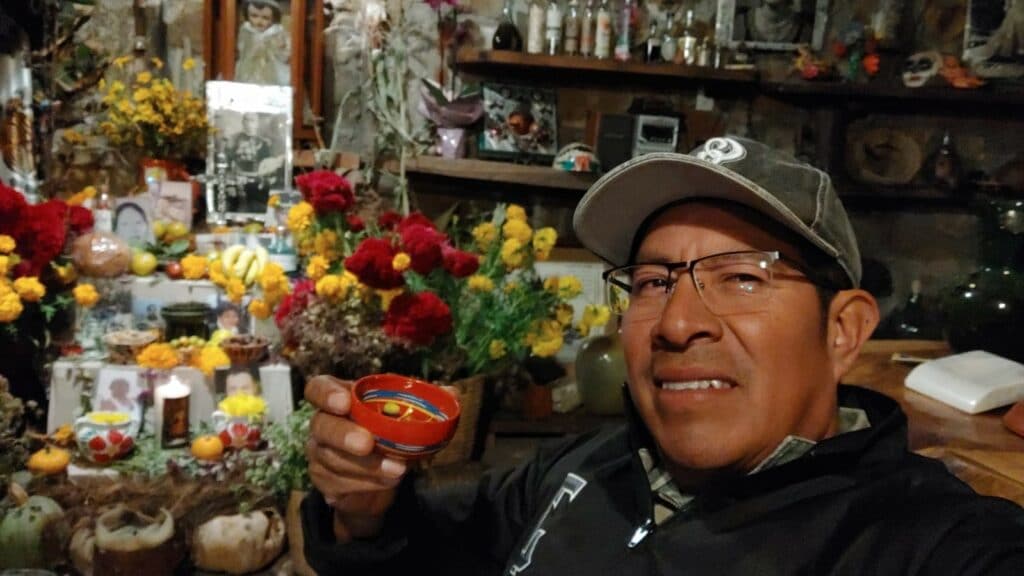 The Muffins
These muffins, like so many other recipes, were born from an effort to use up odds and ends of ingredients. I'm lucky enough to live in an area of New York's Hudson Valley known as 'little Oaxaca' where the local market sells mole paste directly from the markets in Oaxaca. After preparing a batch of mole rojo, I was thinking of ways to use up leftover prepared mole. The mole was prepared with homemade unsalted chicken stock, and thinned out to a typical consistency that easily coats the back of the spoon. I adjusted my regular chocolate squash muffin recipe to incorporate a good percentage of mole, and ended up doing a few test batches to get the consistency and spice level just right to my liking. The winning recipe was rich and tender, with a medium spiciness and lots of mole flavor. Even though I used mole paste prepared with chicken stock there was no out of place savoriness. I used mole rojo, but mole negro would work as well. Any winter squash works, I used acorn and honeynut, and when using sweeter squashes I backed off on the sugar just a tiny bit. Gently sweet and spicy, these muffins work as dessert, as part of a brunch spread, or as an addition to any mezcal pairing board.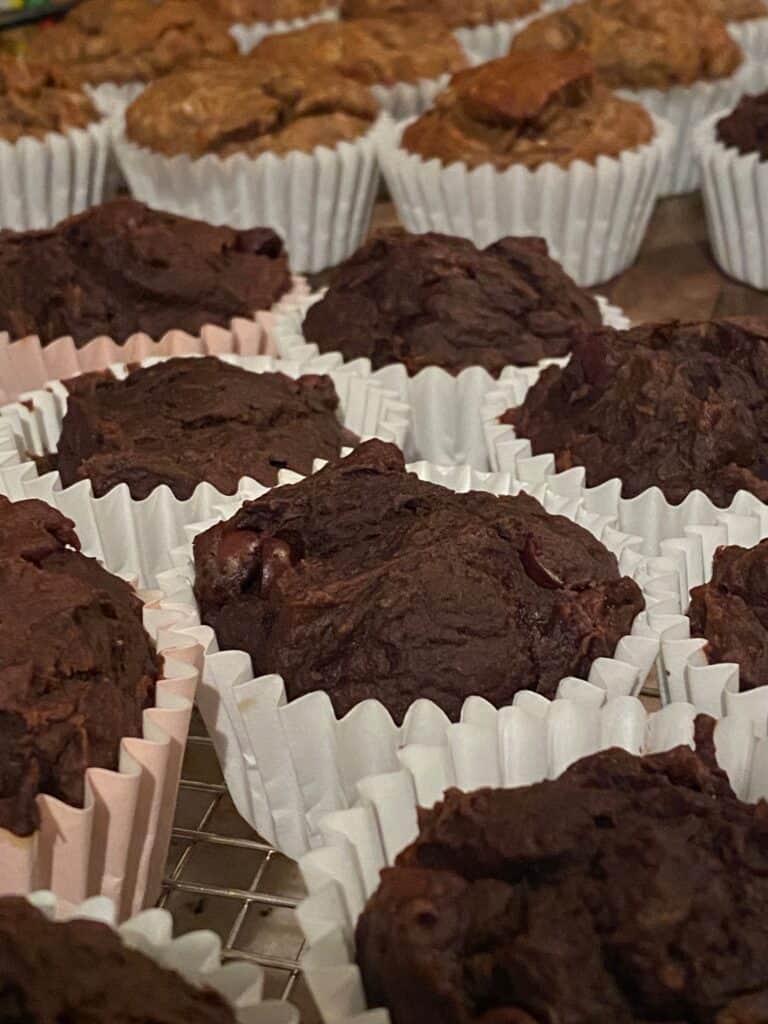 Mole Muffins Recipe
Makes approximately 18-20 muffins, depending on your muffin tin
Ingredients
1 cup winter squash puree, well blended with no chunks
1 egg
1 cup prepared mole rojo or negro
½ cup brown sugar, lightly packed
¼ cup white sugar
2 tablespoons vegetable oil
1 tablespoon vanilla extract
½ cup cocoa powder
1 ¼ cup all purpose flour
1 teaspoon baking soda
Pinch sea salt
⅓ cup chocolate chips
Method
Preheat your oven to 350 and line your muffins tins
Sift together flour, cocoa powder, baking soda, salt, and set aside
Combine squash, egg, mole, sugars, vanilla, oil until smooth and fully incorporated
Add dry ingredients to wet and fold together until just combined
Fold in chocolate chips
Spoon into muffin cups ⅔ of the way full
Bake at 400 degrees for 5 minutes, then reduce heat to 375 and bake another 15 minutes or until a toothpick inserted in the center of the muffins comes out clean
After 5 minutes transfer muffins to a cooling rack to cool completely
Store in an airtight container for 3 days, or freeze up to 3 months, to defrost, place muffins on countertop or heat in the microwave for 1 minute