When Lorena Carreño was growing up on her family's San Dionisio Ocotlán hacienda she remembers some agaves on the property, but mostly she remembers sugar cane fields. While her grandfather and elder generations grew agaves and made mezcal, Carreño is one of ten siblings and to send each of the kids to college her dad transformed the hacienda's property to produce what was most profitable at the time: sugar cane. In the 1950s through 70s the family made molasses for Ron Castillo, a Bacardi-owned rum brand. Her uncles and cousins also grew sugar cane and would bring their harvests to the hacienda.
"There was no business for mezcal or agave in the 50s, nobody valued it," she said. Mezcal continued to be produced by her grandfather and father, but mostly for home and community consumption.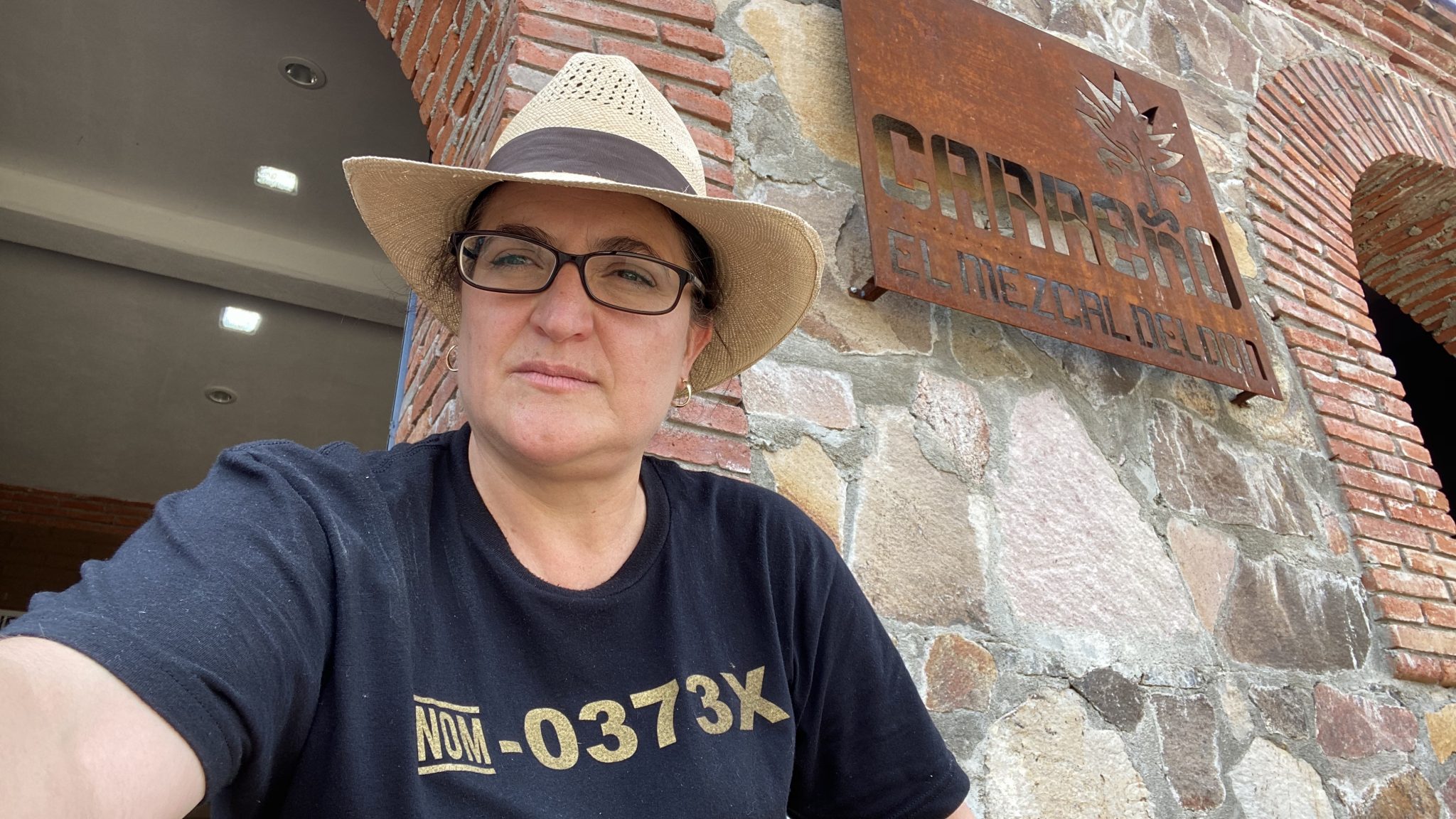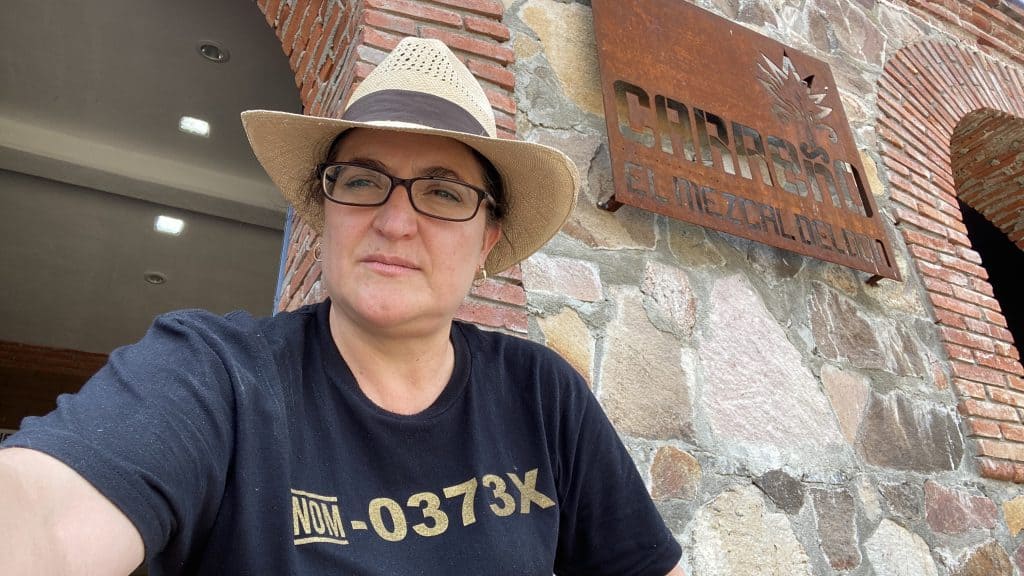 But today the Carreño family has come full circle working with six maestros, tens of agave farmers and cultivating agaves on their hacienda to produce three brands of mezcal, Mezcal Carreño, Naran and soon to launch Bocanada. The first two labels have distribution in Arizona and Mezcal Carreño just launched in California six weeks ago. It's also available online direct to consumer in 31 states. Naran focuses on cocktail placements with espadin expressions, while Carreño prioritizes smaller batches of agaves from the central valley and the sierra sur region (like Sola de Vega and Ejutla). Their Ensamble 7 is an ode to the seven sisters of the family, equal amounts of tobalá, tobasiche, tepeztate, cuishe, lumbre, coyote and espadín. You can read our tasting notes here.
The Carreño family story isn't entirely unique in the time of this mezcal boom, as families all over mezcal producing regions are now finding economic value in a tradition that was once abandoned. But it is another illustration of mezcal's cultural currency – Carreño remembers tequila and rum as the top spirits in Mexico growing up, and she herself only appreciated mezcal after studying to become a sommelier.
"When I started to study grapes I thought, we have all of this in Oaxaca, we have the plants, the traditions, the roots," she said. "The agave plant is very noble, it's marvelous and it can be transformed in different styles and ways that will keep surprising you."
That was about twenty years ago, and Carreño then began planting the seeds to formalize the business, falling in line with the rest of her family tree. She's the aunt to Eduardo Angeles of Lalocura and Graciela Angeles Carreño of Real Minero.
"There were agaves here and there growing on the property, but it was all disorganized," she said. "I wanted to do it consciously and sustainability, keeping in mind the bats and reforestation, while creating jobs for women in our area." Since then the family has grown the business with Carreño gradually taking the lead. When we spoke over the phone she moving back from Mexico City to Oaxaca to live there permanently and manage operations. Her nephew, Ivan Carreño, who was born in Oaxaca and raised in Arizona is spearheading business on the U.S. side.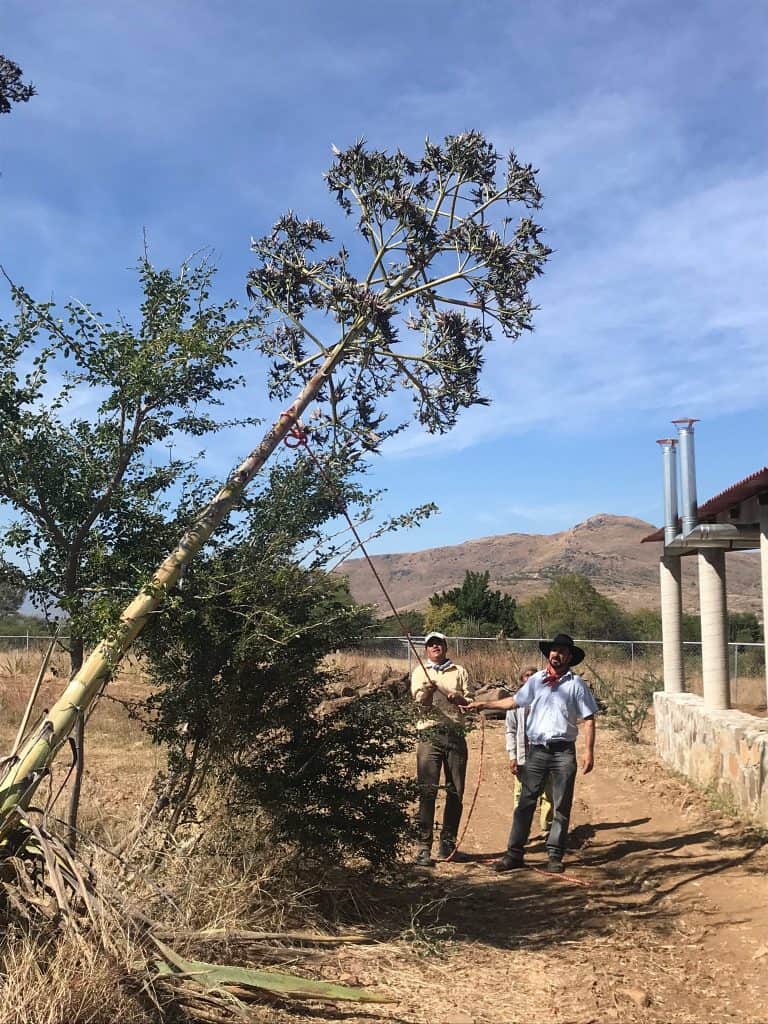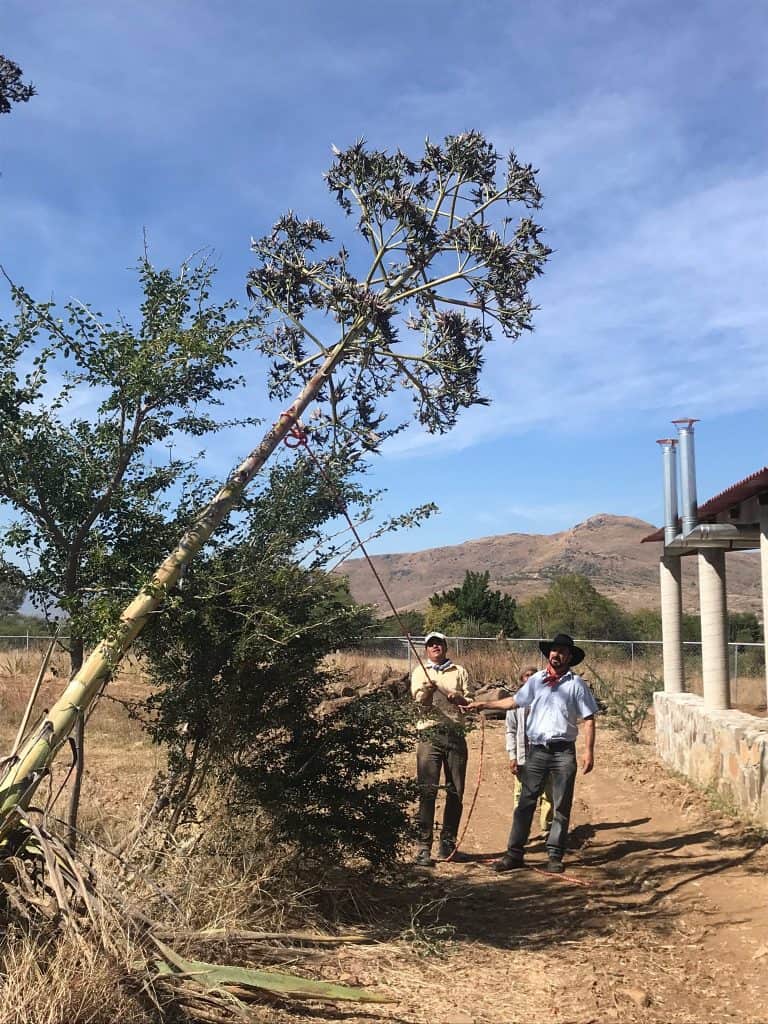 Carreño says they are committed to "comercio justo" or fair trade, which according to her means paying mezcaleros above the average price for their work. They are also working on getting their bat friendly certification, and starting a foundation to support local mezcaleras.
Find it here: https://mezcalcarrenous.com