Mezcal Amarás' Logia line was created to highlight expressions like this ancestral clay pot distillation of 12-year-old wild Tobalá. For more on the Mezcal Amarás project, read our profile. Details
Location: Tlacolula, Oaxaca
Agave: Tobalá / A. potatorum
ABV: 43%
Tasting keywords: Lime zest, salt.
NOM 70 Classification: Mezcal Ancestral
Buy it today
Nose

Wet cardboard, freshly roasted agave.
Taste
A very mellow mezcal with a round flavor of roasted agave highlighted by lime zest and salt.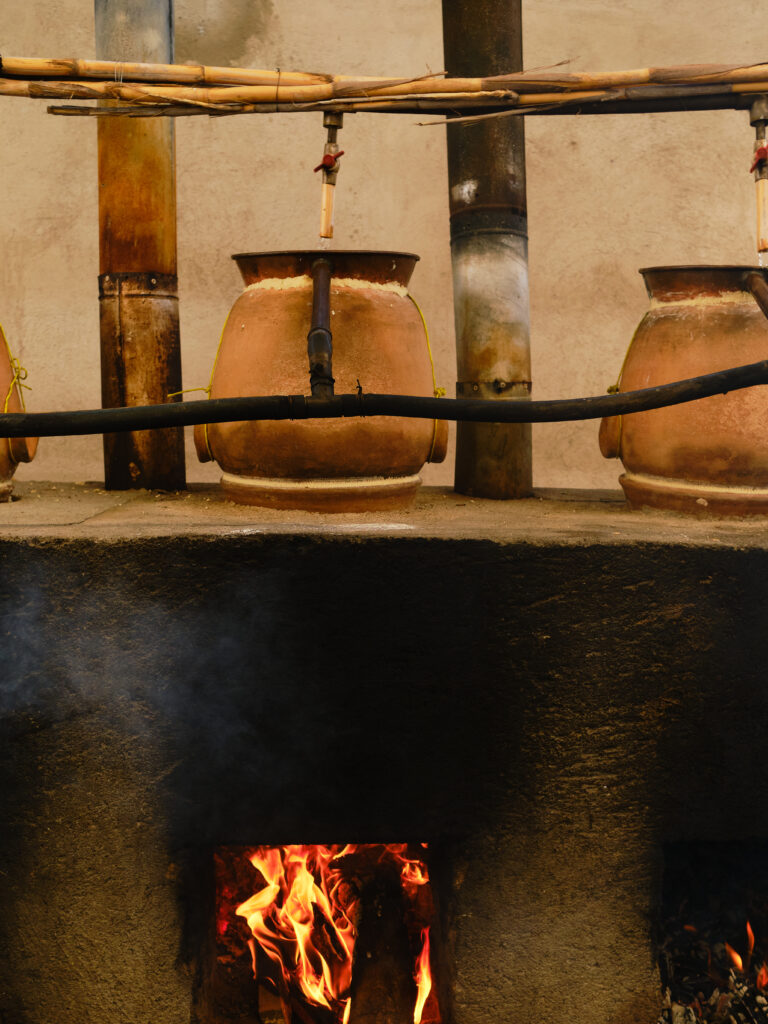 Production Details
Agave sources: Wild 12-year-old agave.
Distillation: Clay pot stills: These require 40-60 pounds / liter of agave.