Intro
Nación de las Verdes Matas is a new project that is focused on bringing small batch agave spirits from the northwestern Mexican states of Nuevo Leon, Durango, and Tamaulipas to light while fostering their continued survival.
They are uncertified by the CRM and labeled as "spirits distilled from agave" even if their makers may consider them as traditional mezcals. They do have a NOM, NOM 142, which is a catch all for all Mexican spirits that don't have another NOM. And, the distillers are known as "maestros vinateros" instead of maestros mezcaleros.
Details
Location: El Mezquital, Durango.
Agave: Masparillo, A. Maximiliana
Maestro Vinatero: Felipe Soto
Quantity: 135 liters
Tasting Keywords: Jalapeno, salt, chocolate.
ABV: 49%
NOM: NOM 142
Nose
Fresh and green with notes of freshly cut jalapeno peppers, sun dried tomatoes, salted anchovies, and kimchi.
Taste
It opens with a spicy mineral burst with an effervescent sensation. There is lots of salty minerality which opens into flavors of fermented chocolate.
Method
The town of El Mezquital, Durango is in the sierras which boasts diverse agaves. They're harvest from between 1,500 to 2100 meters above sea level which contains lots of micro climates and biodiversity. The agaves used in this bottle are called Masparillo (A. Maximiliana) which are estimated to be 10 years old. Many are wild but the harvesters couldn't tell whether they all were, there were definitely some semi-cultivated agaves in this batch.
The roasted agaves were mashed by hand with an axe, hence the illustration of an axe on the label. The mash was then fermented in small pine boxes placed in the ground. Locally these are called "coffins" because of their resemblance. There's a very practical reason for fermenting this way: They're so high in elevation that it's too cold for spontaneous fermentation to occur above ground. But when the fermentation containers are below ground they're insulated by the surrounding earth so that fermentation can take off and maintain itself. The simplicity of fermentation also means that they are highly portable which means that you can recreate them at disparate distillation sites and avoid any interference from law enforcement.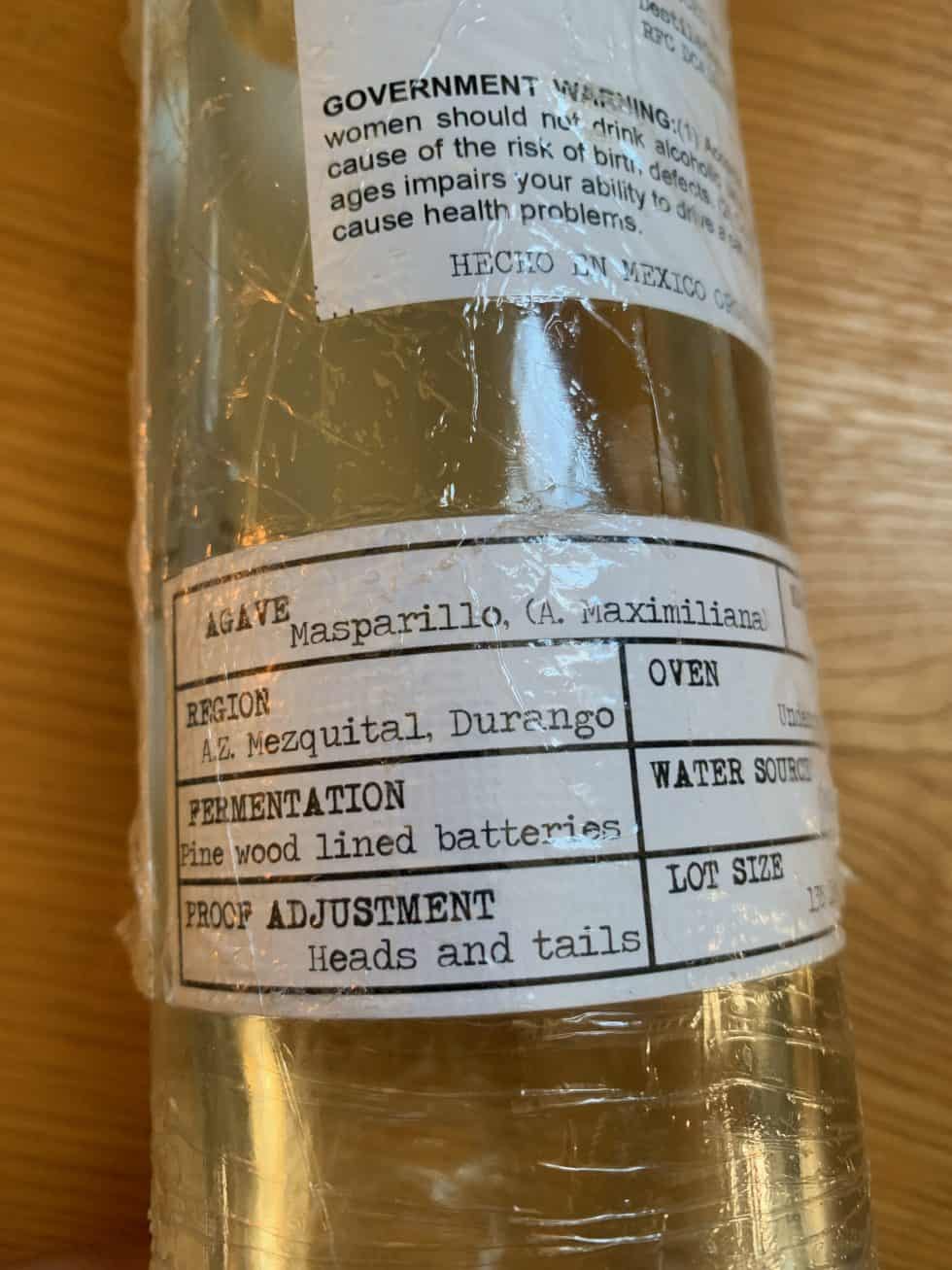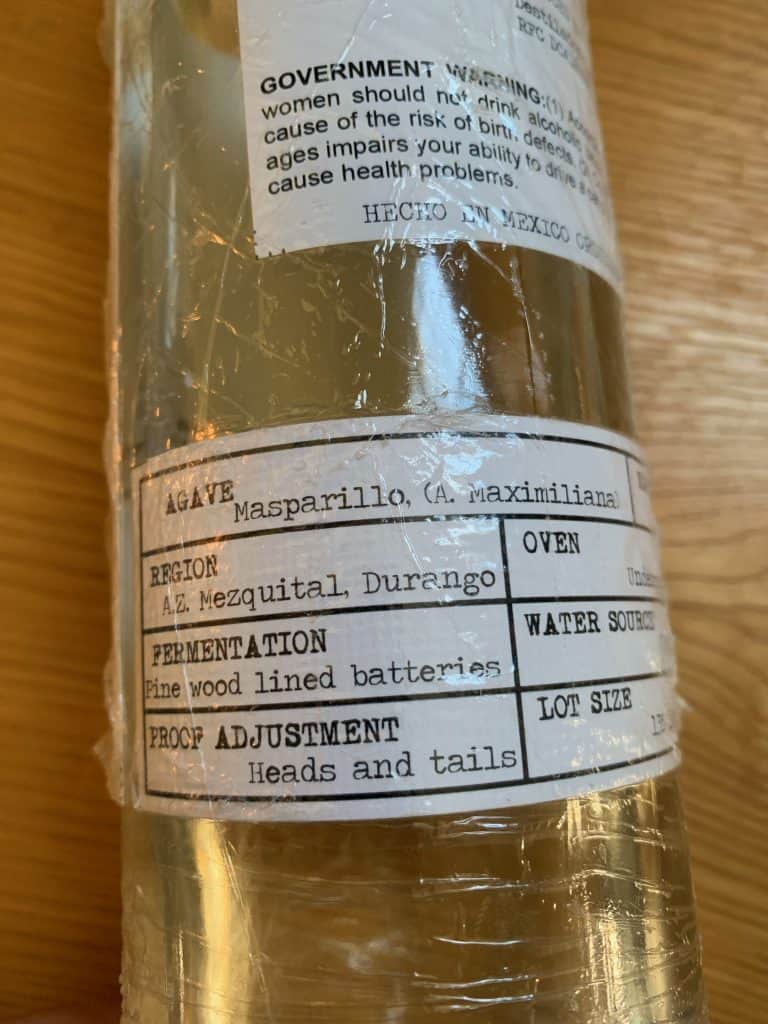 The rear label says that it was fermented in "Pine wood lined batteries" but don't worry, no car batteries were used in the production of this mezcal. It's a mis-translation because they fermented the mash in pine boxes underground, a common technique in Northern Mexico which is also used by many Sotoleros in Chihuahua and adjacent states.
This was twice distilled in copper but their still uses hybrid condensation chamber known as a montera made of wood. Locally this is known as "el sistema duranguense" and looks just like a copper alembique but with wooden cap to the condenser.