No visit to Los Angeles is complete without a stop at Ramirez Liquor. I usually hit the one at Soto and 7th so I can check out tacos on Cesar Chavez. They have a few other locations around the city, each carrying a terrific selection of all things agave and craft beer, including some craft beers from Mexico. Their mezcal selection is pretty impressive and they even have some bottles of Metl in case you want to grab any before they're all gone, forever.
Six full shelves are dedicated to mezcal which is impressive in a store that seems to carry every kind of tequila on the market. They also have a half shelf of Sotol, though still no Raicilla (but they thought it would be soon). They carry most of the mezcals currently available in California and had the full line of Del Maguey, including the Iberico and Arroqueño, plus the sublime Conejo from Pierde Almas. But be prepared to drop about $150 – $200 for these beauties.
I picked up a bottle of El Silencio as I have yet to try it, and stumbled upon a 22oz new release from New Belgium Brewery – a cocoa mole porter. You can also order online and they will ship to you.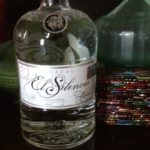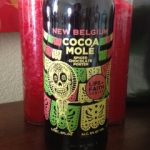 Heads up – they just opened a tasting bar in Whittier. You'll be able to sample tons of craft beers, wines and maybe, just maybe mezcal…