In August I had the great pleasure of introducing the premier of Christian Arizmendi and Juan Sueco's documentary Herencia Mezcalli at the Azucar Lounge in San Francisco. It's a short, just over thirteen minutes, but nuanced dive into the world of the Cortes family, one of Oaxaca's first families of mezcal. The family has lived through, and frequently defined mezcal as it emerged from a spirit grounded in local villages and community life to become a globally appreciated spirit on par with anything in distilling history. Herencia is even narrated by Asis Cortes, the well known and youngest scion of the family who was previously behind El Jolgorio, Nuestra Soledad, and Agave de Cortes as well as the well known mezcal bar Mezcalogia in downtown Oaxaca.
Herencia Mezcalli trailer
Herencia Mezcalli from John Paterson on Vimeo.
Herencia is its own thing and the first of a series. It's a look at mezcal through the people who do it. There are the things you'd expect, lingering drone shots of fields of agave and conversations with the old men who know how to transform them into mezcal, but the humanity that emerges in the conversations and hearing them describe the process, what they see, how they work sets it apart.
What's the project
Herencia Mezcalli is driven by Arizmendi's desire to bring the maestro and maestra mezcaleros to the rest of the world. Their voices are frequently the ones missing from conversations about mezcal. He's been obsessed with mezcal for some time, his apartment is like a strategic reserve and library of mezcal all rolled into one. Need to taste what Miahuatlan was producing a decade ago against what it's doing today, that's easy. He's more likely to ask whether you want to, more of a rhetorical question than anything else, taste what's happened to mezcal from Ixcatlan, Minas, or dozens of other mezcal producing regions in Oaxaca and throughout Mexico.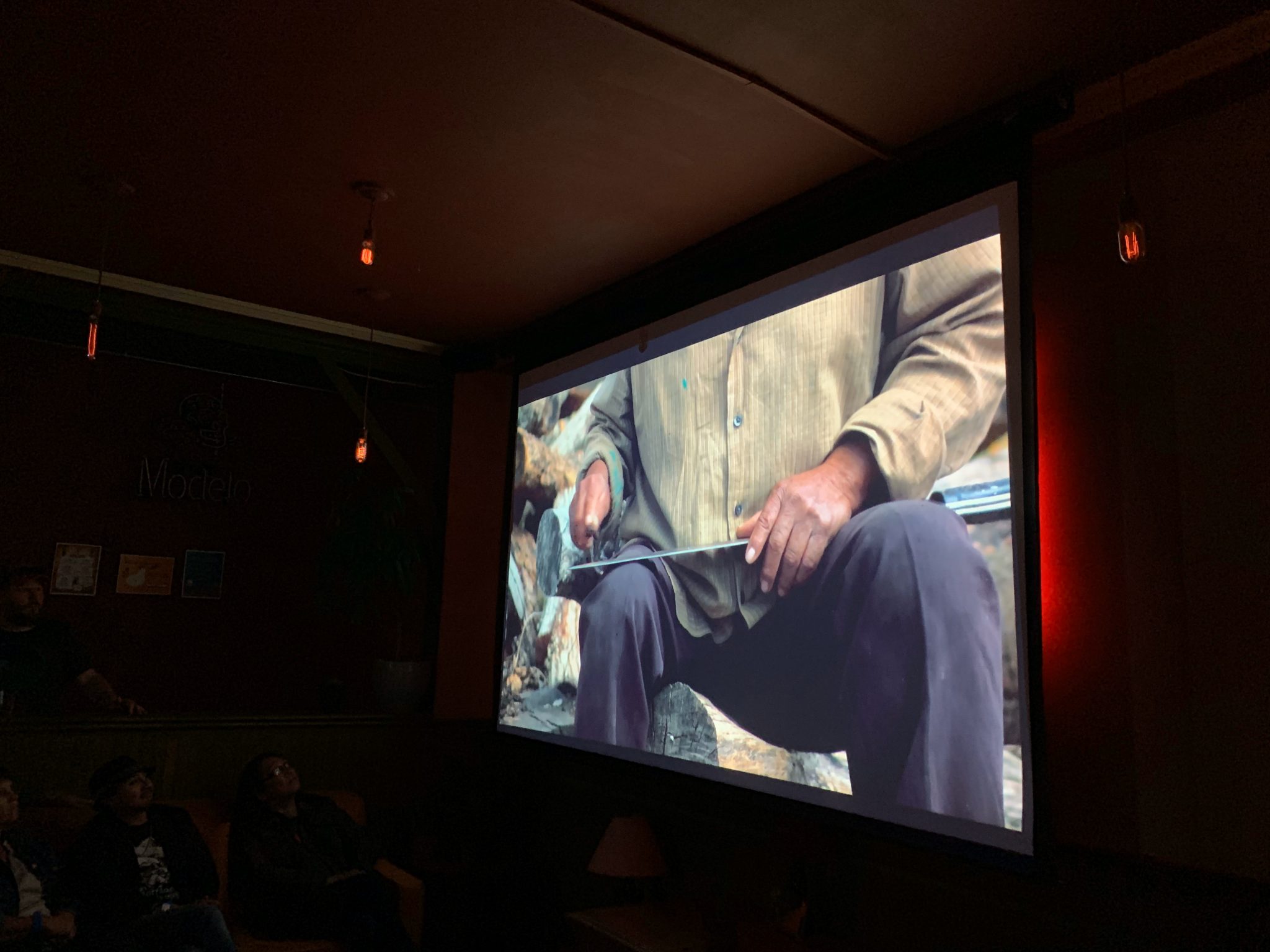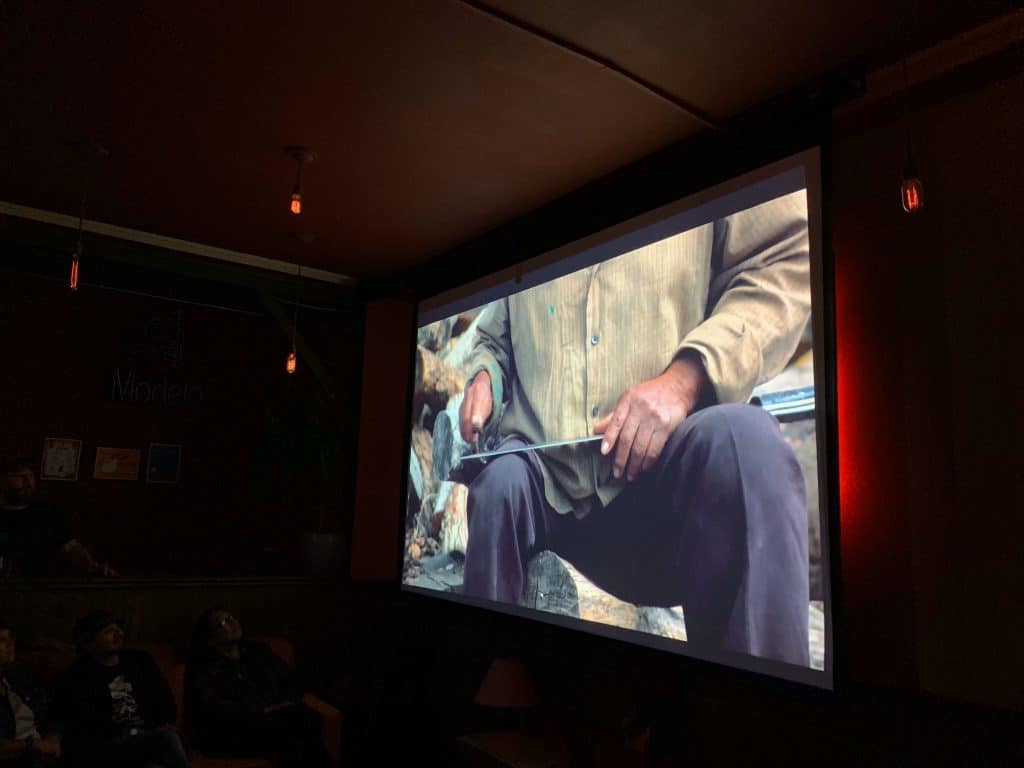 The title of the first documentary says it all Herencia Mezcalli means "the heritage of mezcal" and aims to preserve exactly that. One the first lines is the 63 year old Margarito Cortes telling the filmmakers "No, it will depend on you guys," to tell their story. Arizmendi takes that role very seriously because he's now part of that community and knows how hard these people work to make mezcal.
Voices are incredibly important to this film because they bring with them not only the aura but embodiment of authenticity. If you speak or understand Spanish you can hear inflections that echo older modes of speaking that remain in the living culture. That's always part of the amazement that goes with visiting mezcaleros, they really are in their own bubbles, and that's important because that's the only way that they've been able to keep making mezcal the way that they've been doing it. As the relatively young Ageo Cortes says, "At the age of 18 I decided to make my very first mezcal. I've not traveled to any other place. This is what I know."
Show me the mezcal
Almost as impressive and as important as those voices are the visuals because Herencia is dedicated to the proposition that you should show and tell without being overly didactic. It's infused with an almost casual appreciation for the local environment: The sun rises over massive cacti and the great landscapes that are Mexico. But it's the mezcaleros who guide the entire show. They tell us what they're doing as they show you starting with how they determine the ripeness of agave, how they cut it, roast it, and distill it. The only parts in the process missing here which will probably be addressed in later episodes are the importance of fermentation and bottling.
It's simultaneously illuminating and unsparing in its approach, with a cinematic method that focuses your attention on the important things. You have to watch the steps and appreciate that no one is doing this work with gloves, that that wizened Ford is living out its best life ferrying agaves to the roasting pit, that every step is basic yet has to be prepared painstakingly, and you're getting up at two in the morning along with everyone else to watch this fire get lit.
And it ends with the profound reflections that you hear from most mezcaleros. Given the time, they'd like to pass this gift down to their children. It's a responsibility they all bear willingly but you get the whisper of a worry, that their kids won't want to do the hard work, won't learn the hard lessons, and you get a sense for why by watching because this is incredibly hard work that changes you physically and mentally. I can only hope that the financial rewards continue to grow alongside the praise that the appreciators for their tradition heap upon makers like the Cortes family because it really is a national treasure.
The series
As yet unnamed, Herencia is part of a series of short films that look at the larger world of mezcal; the people who make it and the culture that surrounds it. The second documentary is already pushing down that path, it's a profile of Omar Hernandez, a well known ceramicist in Oaxaca who I profiled briefly a few years ago. This short is titled "Omar Hernandez: Maestro Ceramista." You may know Hernandez already by his copitas which bear the distinctive impressions of agave pencas and appear frequently at tastings and bars in the US. Erick Rodriguez uses them as his default copitas in many of his tastings and you can see the favor being paid back to him, Hernandez wears an Almamezcalera shirt in this documentary.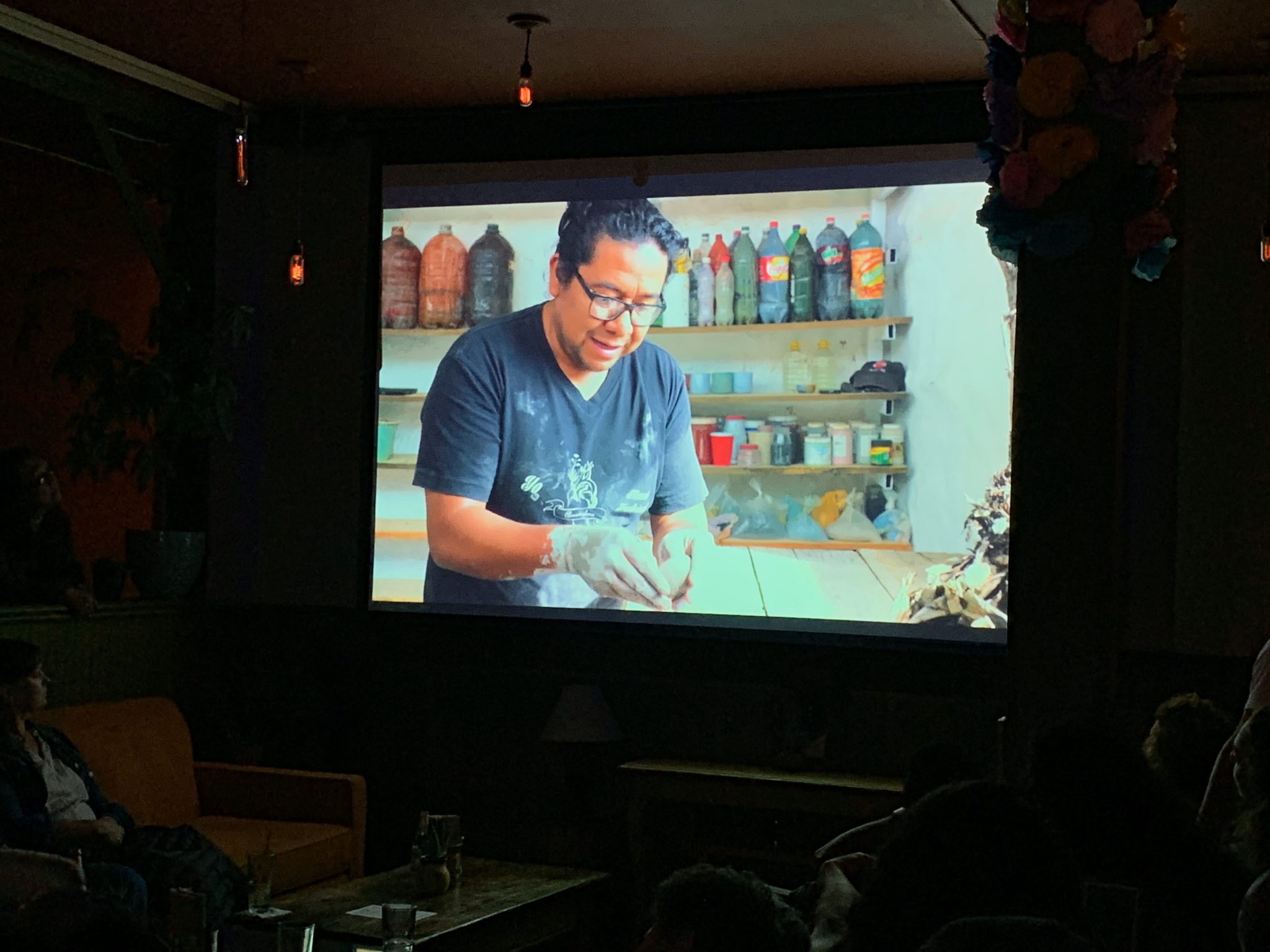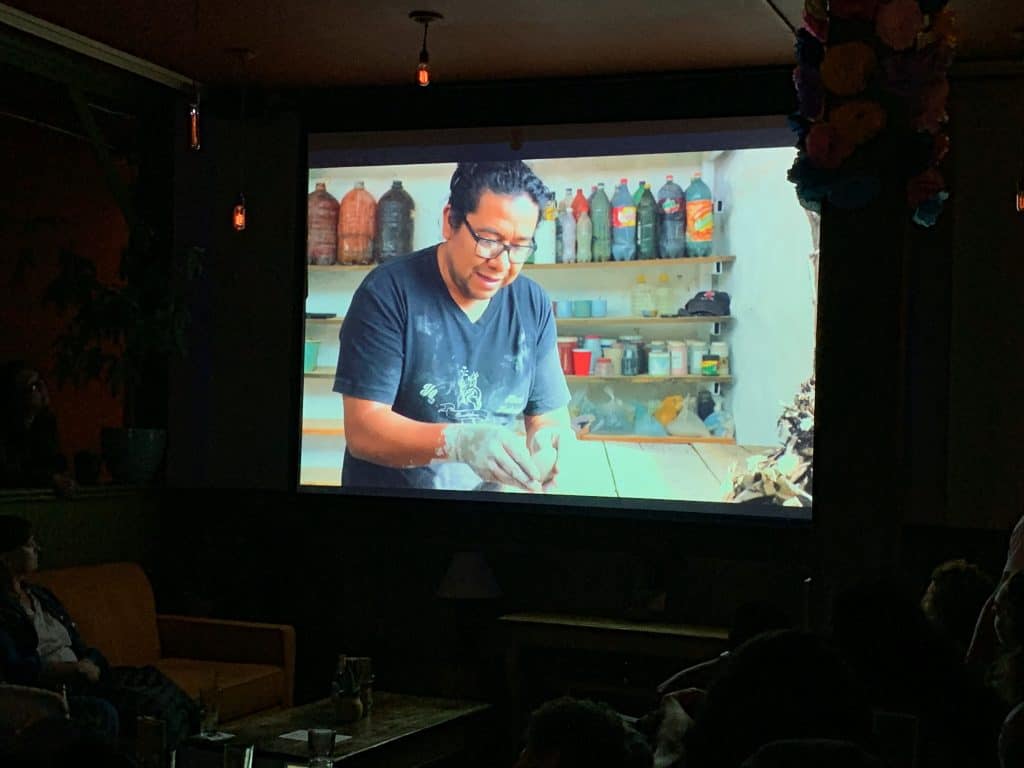 Just like Herencia Mezcalli you get to know Hernandez by watching him do the hard manual work with clay while he talks about his life and philosophy. This combination of watching people do what they do well while describing themselves is incredibly illuminating, there's a different rhythm to it and revelations that emerge. As he works a massive lump of clay it feels casual and yet you know that his entire body has been formed by this sort of work. The final products are perfect, the copita form emerges from the organic nature of the mezcal world, it's based on dried gourd still used and appreciated as one of the best ways to appreciate mezcal. And it's made in local clay with personal design flourishes.
Omar Hernandez: Maestro Ceramista trailer
Omar Hernandez – Maestro Ceramista from John Paterson on Vimeo.
As with Herencia Mezcalli, the short makes it clear that Omar is a great and individual character. It's equally clear that he's working in a cultural context. And that's the magic of this sort of production, it brings that ineffable idea of culture, identity, and personality to life.
The people behind the camera
Christian Arizmendi is a well known local bartender who is also obsessed with the world of mezcal. You can usually find him at San Francisco's Woodbury or the Alchemist, both host an unusual concentration of mezcal focused bartenders. I've worked with him on educational programming and I've spent many an evening poring over obscure lists of agave names while tasting mezcals made from those same agaves. Sueco is a musician who has played widely, perhaps most notably on Michael Franti projects, but who always nurtured cinematic ambitions. The two met at a bar and, as both remember it, they didn't hit it off immediately. Years later they reunited over copitas of mezcal and the idea behind this series was born.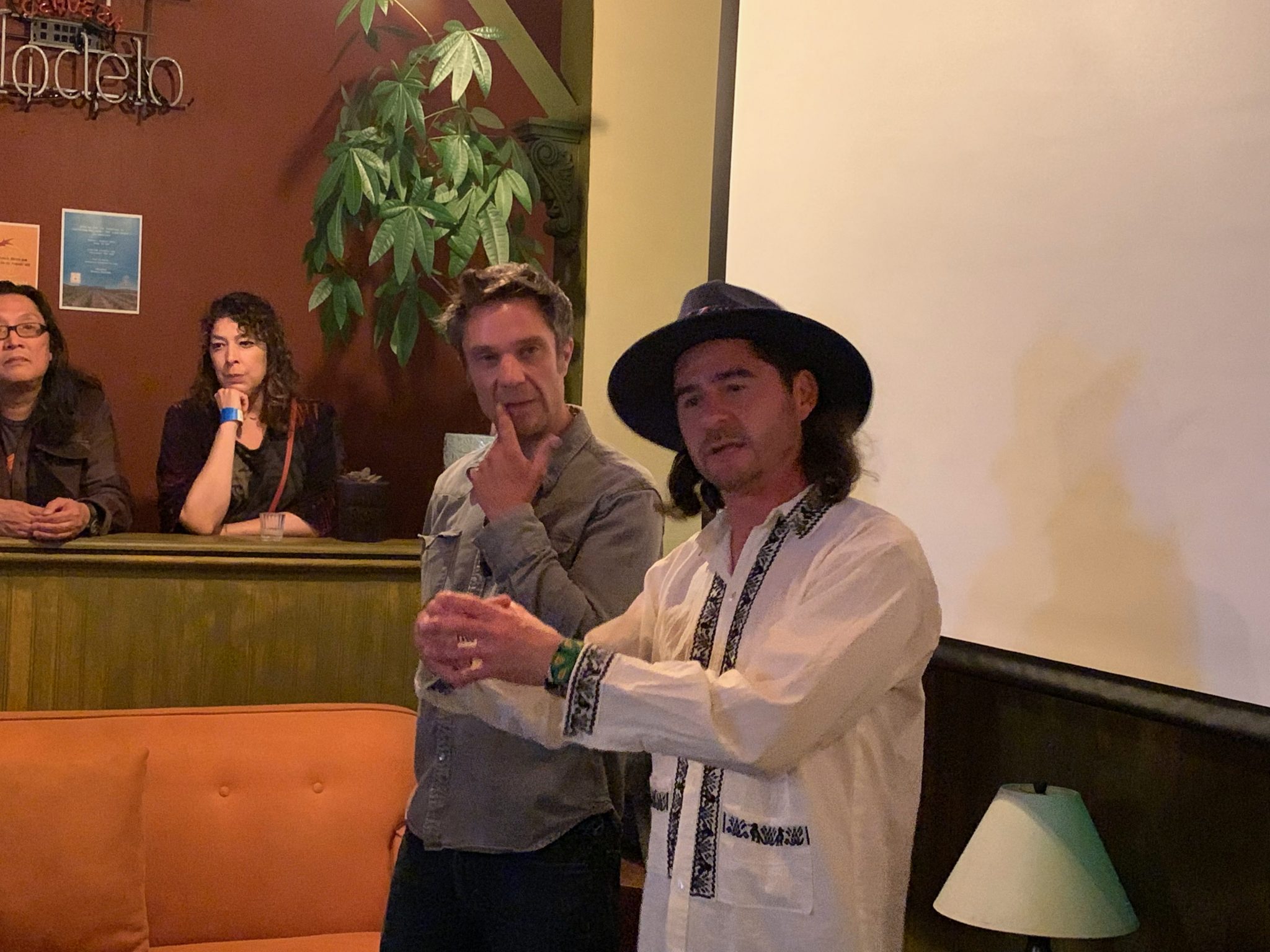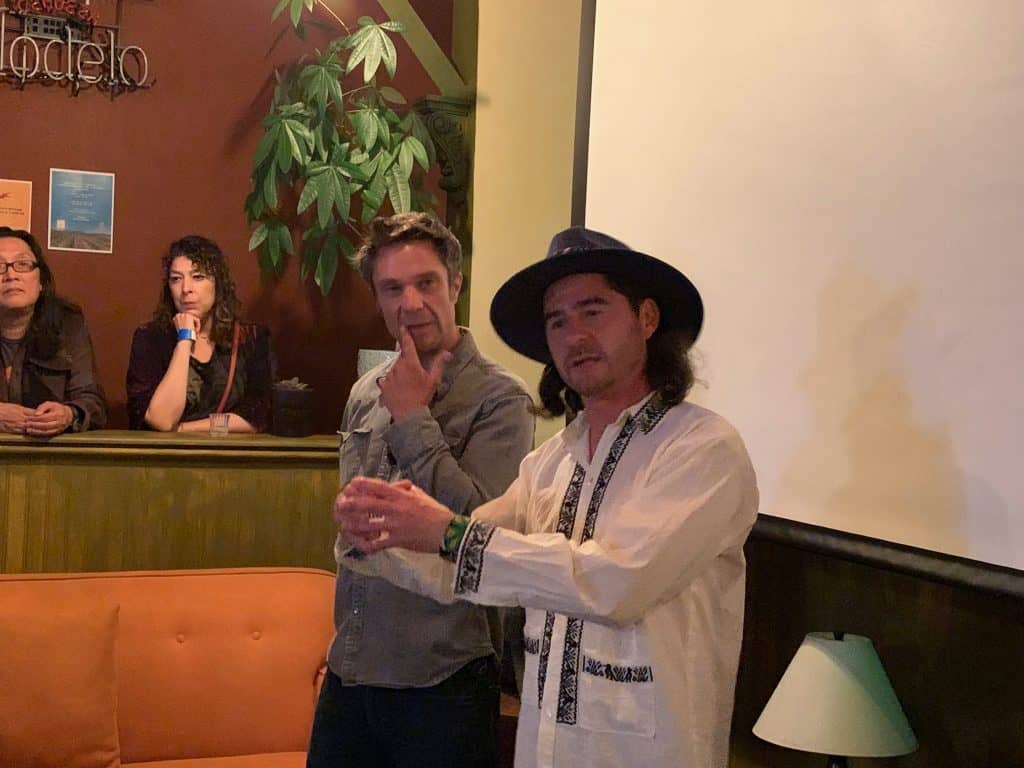 Arizmendi grew up between the U.S. and Mexico so he's an ideal leader of this initiative. He's bilingual and has traveled widely across many mezcal producing areas in Mexico. He's seen the fields and stills and has met many of the key people in this space. His goal is to bring the world of mezcal to life through short documentaries so that everyone can see who makes mezcal and the world around it, especially the larger culture of creators because these people seldom are seen as we discuss mezcal. Their names are on bottles and articles, maybe we even get to see their faces in photos, but the idea behind Herencia Mezcalli is to give them an opportunity to speak to their craft directly.
When we were last chatting over a bowl of soup in the Tenderloin Arizmendi mentioned that some of these people may not be around much longer so there's that background motivation to preserve their voices as well. God knows how many people have already gone, what sort of stories they could have told, what sort of wisdom they could have imparted. The goal is to bring those stories and voices to the world and to preserve them.
Listening to them talk about their project it's obvious that they're deeply engaged. They debate small points of order about who had which idea first and then agree to disagree or acknowledge the point. Sueco says that it's "lovely that it's so effortless. We both fill rolls. He asks 'are you sure that you got that shot?' while I ask 'Are you sure that you asked the right questions?' We check one another without getting overbearing and we complement one another. We are completely different and run everything by one another." They're also completely different personalities: Sueco is quiet and unprepossessing while Arizmendi is open and irascible.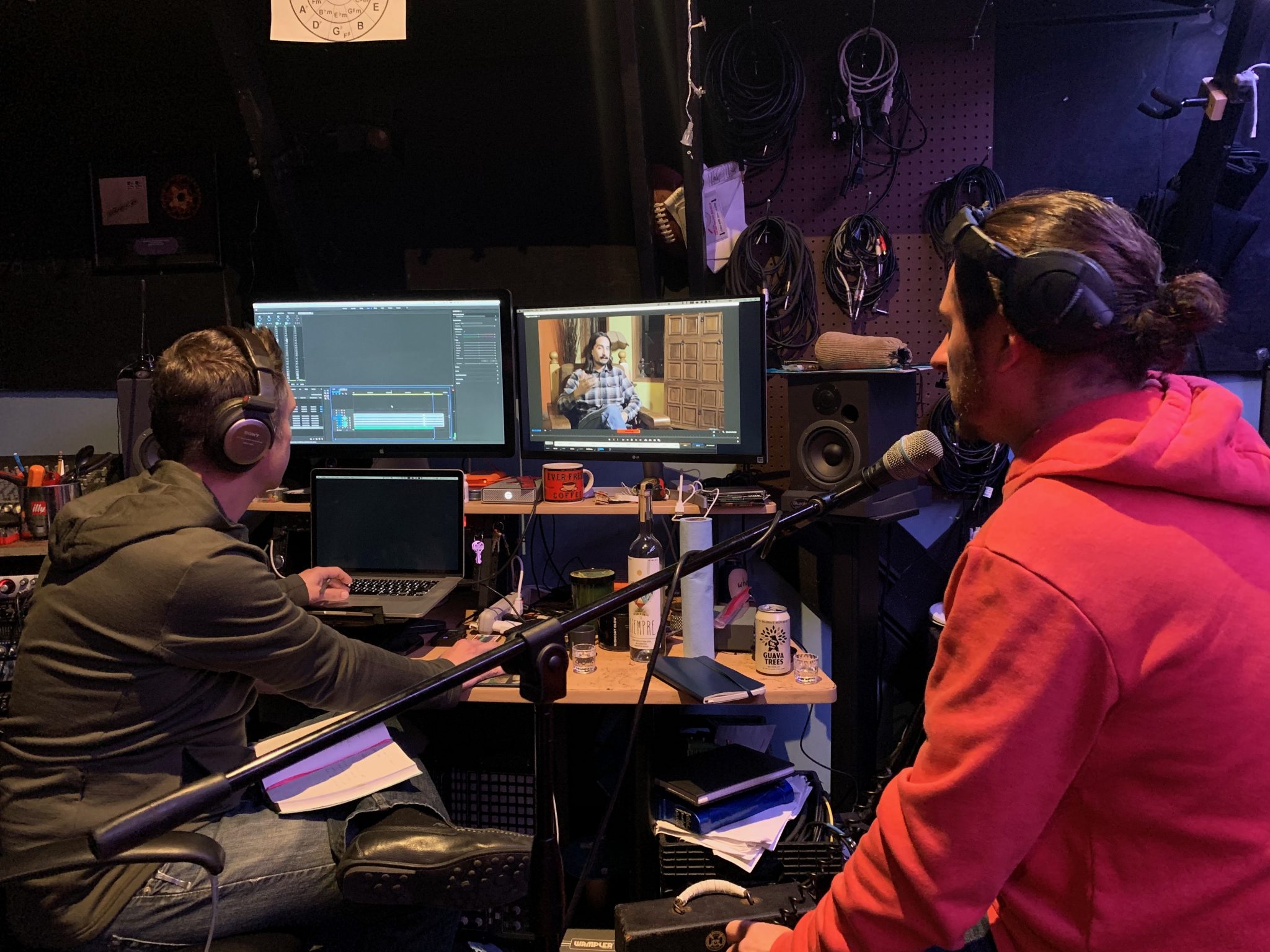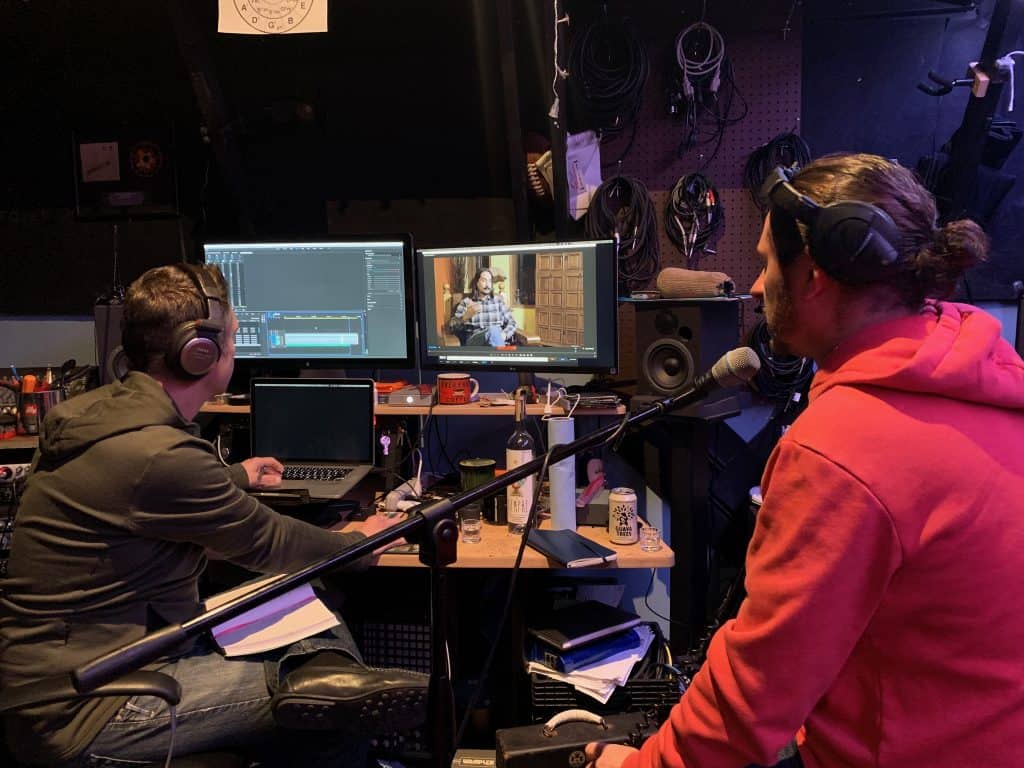 That's equally clear from how they work. I watched them in action in their editing suit in San Francisco recently as Arizmendi translated a Spanish language interview that he did while on a recent visit to Chihuahua researching the universe of sotol. As Arizmendi gave a live interpretation directly into English, Sueco quietly took production notes and ran the console. At the end they had their translation and the edit was tightening up.
Revolución Sotol
While the series doesn't have a final title Arizmendi's goal is to cover as many of the mezcal producing traditions as possible. He and Sueco recently returned from Chihuahua where they filmed sotol producers for two weeks. That scene they were translating was an interview with some of the major forces in sotol, Ricardo Pico, Jacob Celso, and Juan Pablo Carvajal as they discussed the history of sotol.
As with Herencia Mezcalli so much is telegraphed by the the people, how they speak, dress, and drink that breaks all the molds. Clearly Arizmendi and Sueco are onto something here and clearly the focus on the wider world around mezcal is important as well. While filming in Chihuahua they encountered a local indigenous ceramicist who will be the subject of another short subject as well.
Look for Revolución Sotol in 2020. After that Arizmendi and Sueco already have their eyes on the next subject but aren't saying much about it. Stay tuned. Herencia Mezcalli and Omar Hernandez: Maestro Ceramista are now available for rent on Vimeo. If you want to project them in a public space, contact Christian Arizmendi for more information.