Details
Location: La Estancia de Landeros, Jalisco
Agave: A. maximiliana / Lechugilla
Maestro Raicillero: Alfredo Salvatierra
Bottle: 169
Lot: 29
ABV: 45%
Tasting keywords: Mineral, lactic, roast agave
NOM: NA
Nose
Like many Raicillas the Estancia Raicilla is marked an amazing bouquet. I get a touch of lactic fermentation, a touch of salt spray, steamed asparagus, and lots of roasted agave sweetness.
Taste
That minerality in the nose pops right out on the palate as a fizzy, pop rock sensation on the tongue. There is lots of nice round roasted agave matched with ripe Santa Rosa plums highlighted by a bit of green tea leaf.
After tasting I was really surprised to see that the Estancia Raicilla clocks in at 45% ABV because, while this is a nicely rich raicilla, it's not overwhelming in the least. Earlier lots were at lower ABVs of 40-41% ABV.
Method / Background Notes
The Estancia project is led by Rio Chenery who resides in Sayulita, a scant two hours away from the distillery in the coastal mountains of western Jalisco. As he was working on this label he leaned heavily on the support of one of the super stars of the raicilla world, el Lobo aka Don Gerardo Peña, whose own raicilla is imported under the Lobo de la Sierra Raicilla and the La Venenosa Puntas labels. Lobo sold Chenery his first batch of Maximiliana and "comes and delivers agaves every week, hangs out on Saturday, gives us tips. He is one of the more open raicilleros, keen to learn. Lots of guys up there have their technique and style and not too much desire to fiddle around. Lobo was much more open. He was double distilling so we did that from the get go."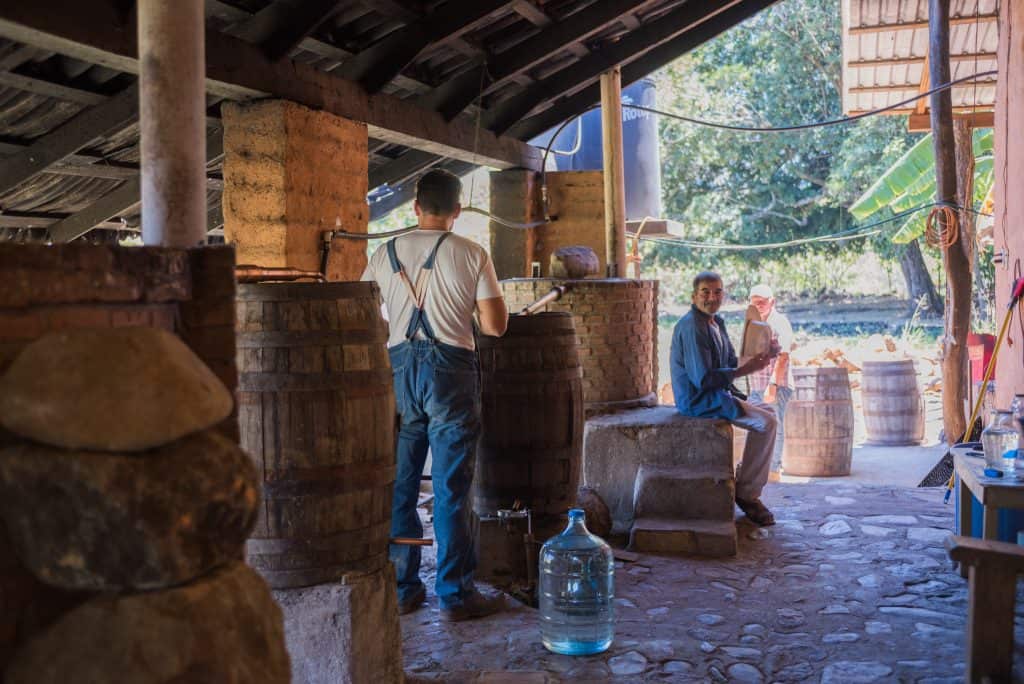 The process at Estancia is to wild harvest Maximilliana, Chenery says that "every year we are planting, hoping to move to cultivate soon." The agaves are roasted in a maposteria oven which is something akin to a pizza oven, wood fired, above ground,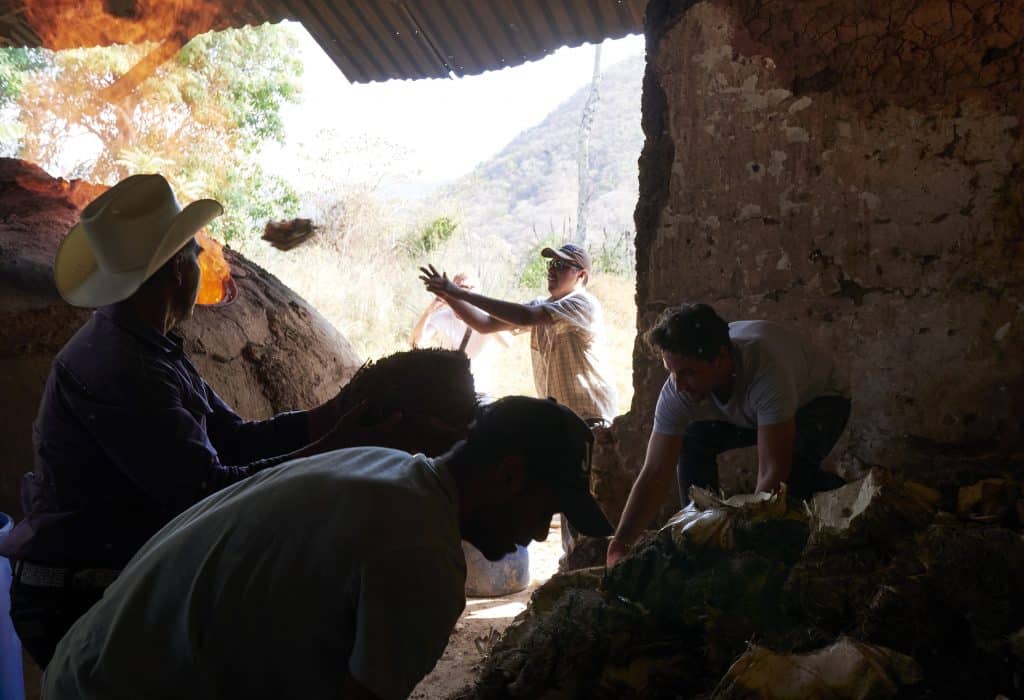 One of the quirkier elements of the Estancia Raicilla process is how they spread fermentation across three vessels, the more traditional wooden tinas, more contemporary stainless steel, and Georgian inspired amphorae. The amphorae were made to order in the ceramics paradise of Tonala, just outside of Jalisco. Chenery knew that they were used in wine because of his family background in the Australian wine world but there are also some small fermentations locally in Estancia that helped make the connection. He "feels that it's not used enough because of the prevalence of wood, it's a beautiful fermentation vessel." They "started with 400 liter amphoras but we have moved to 100 liter give it more mineral quality, it keeps it insulated for a longer fermentation and breathes."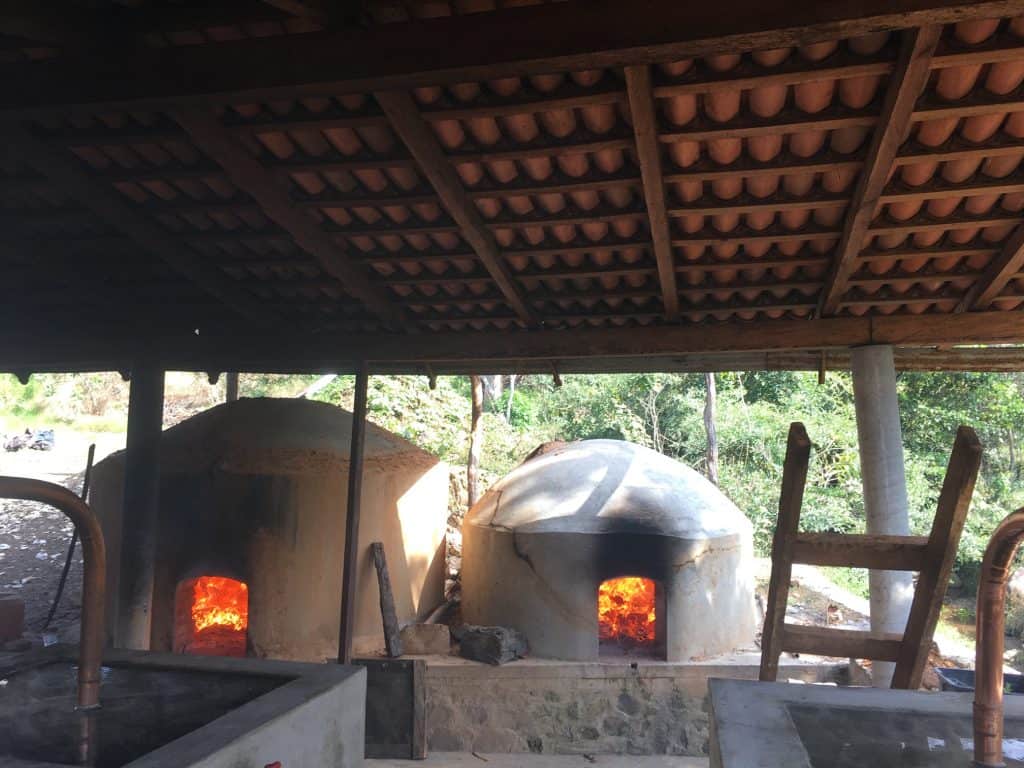 They roast in clay, ferment in clay, is distilling far behind? They haven't yet but other distillers in the area are so who knows. For the time being they're using a variety of stills, one set of three is a traditional stainless steel body with a copper condenser, another two are copper top stills from Oaxaca. Chenery says that "I didn't feel that we had enough copper in our equipment so that's the idea, first pass through copper then a second pass through our favorite stainless steel still." After that the raicilla gets rested in tanks before it's bottled locally.