I would say that survival is the best measure of success in any pandemic, and it is an imperative that is not achieved alone. In Oaxaca, during COVID-19 times, I have seen an incredible amount of innovation, support, and resilience within its mezcal community and service industry. It is evident that for many Oaxacans, their intentions to live through this horrendous year also includes doing whatever possible to make sure their neighbors do too. That communal bond has always been a proud part of Oaxacan life, but that virtue was activated to its highest setting when dealing with the implications of coronavirus. And to see that unity form so naturally and with such force is inspirational as it is instructive.
After a couple years of making frequent, extended trips to Oaxaca City, I moved here at the end of 2019. I needed to stay close to that Oaxacan flame that sparked a passion inside of me for this place. By early-April of this year, the coronavirus had spread across Mexico, and Oaxaca's state government issued a number of safety guidelines. Eventually, on-premise liquor sales were prohibited, the tourist economy vanished amid global travel bans, and in a matter of days the city's world famous food and mezcal scene was laid dormant. I felt like I had arrived in Oaxaca just in time to watch it be encased in the ambar of COVID-19 protocols.
The community saw public safety as a major social priority and we all abided by stay at home orders for months. Seeing someone on the street without a mask was, and remains, a truly rare sight in Oaxaca. Across the city, businesses continue to defend against the threats from coronavirus. Hand sanitizer stations stand inside their entrances, where a brief body temperature check is often taken as well, and tables are either spread apart, or blocked off, for safe distancing.
Less tables for guests means less potential income for a restaurant or bar, but many local service industry businesses are using public safety as their guide to navigate the murky landscape of a pandemic. They have also had to scramble to find new forms of math to keep their businesses afloat in COVID-19's devastating financial wake. They had to innovate, with everyone's safety in mind, and fast. Which they have. Mezcaloteca, the famed mezcal tasting room in the city's historic center, opened its doors this year to certain amount of walk-in guests after more than a decade of a reservation only policy. The fantasy of slipping in there for a quick sip, or fading into the background at the end of the bar for a couple hours, has been actualized. But, as part of their safety measures, there is a noticeably reduced number of stools at the bar, and only one masked employee working behind it, to provide for safe social distancing. Pumps of hand sanitizer gel and single use water bottles now share space with the copitas of their professionally guided mezcal tastings.
This summer, Chef Jorge Leon's renowned Alfonsina launched "Familia." It is a limited seating, outdoor dinner held every few weeks, featuring guest chefs from throughout Mexico, while also serving regional mezcales and local craft beers. Tables are spread out in the leafy courtyard of the homestyle restaurant built alongside Leon's family home, taking their intimate family-style experience out into the backyard.
For these two businesses, these have proven to be successful concepts that have attracted guests to their place and kept the brands' identities intact while prioritizing safety. But compared to last year, business is still way down for nearly everyone in Oaxaca.  This month, Animas Mezcal released what can only be described as an adult Oaxacan toybox. Inside their trove of local delights you will find three different expressions of their juice, two ceramic copitas from the eminent Omar Hernandez, one bag of Cabané coffee, and one woodblock print from local guerilla street artist Yescka, who also custom painted a handful of the limited edition cajas.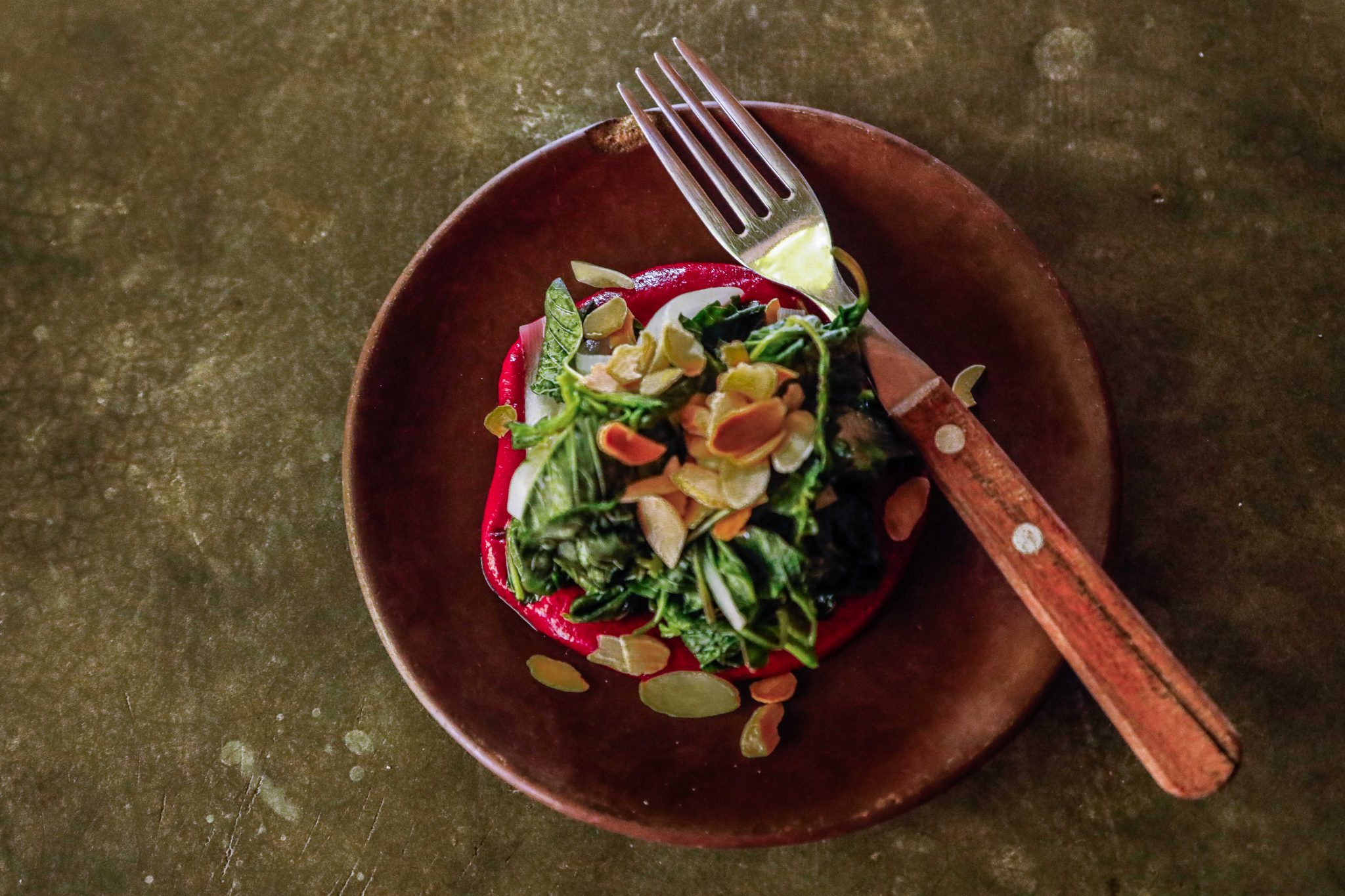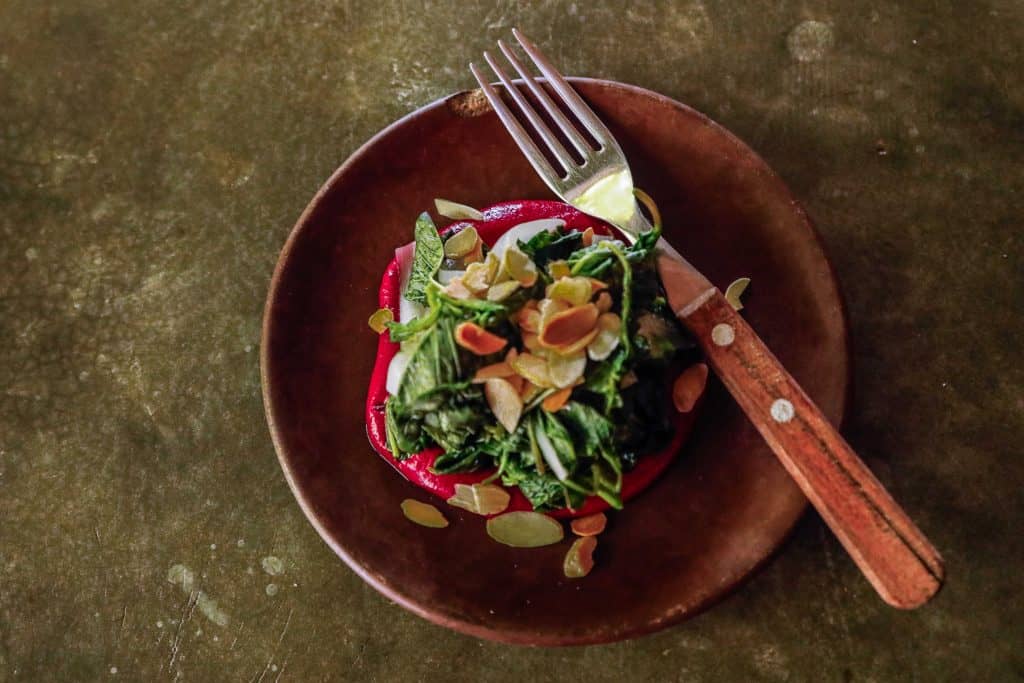 Are these new concepts? No, not really. Are they collaborative efforts by businesses to support their brand and local artisans they respect. Definitely. Are they creative and necessary ways to supplement their beloved establishment's gutted income and pump hope into the mission of safely riding out this pinche epidemic? Absolutely. Are they, in fact, reimaging their businesses and embodying changes to their industries that could shift Oaxaca in ways that could outlive the pandemic? Seems like it.
Outside the city, some mezcal brands have shown immense respect for their producers, and the contagious nature of COVID-19, by staying away from the palenques entirely, for many months. This creates enormous complications to running a business, but having spoken with the co-owners of Mezcal Vago and Neta Spirits, the well being of the mezcaleros and their families, before, during, and after coronavirus, has always been paramount.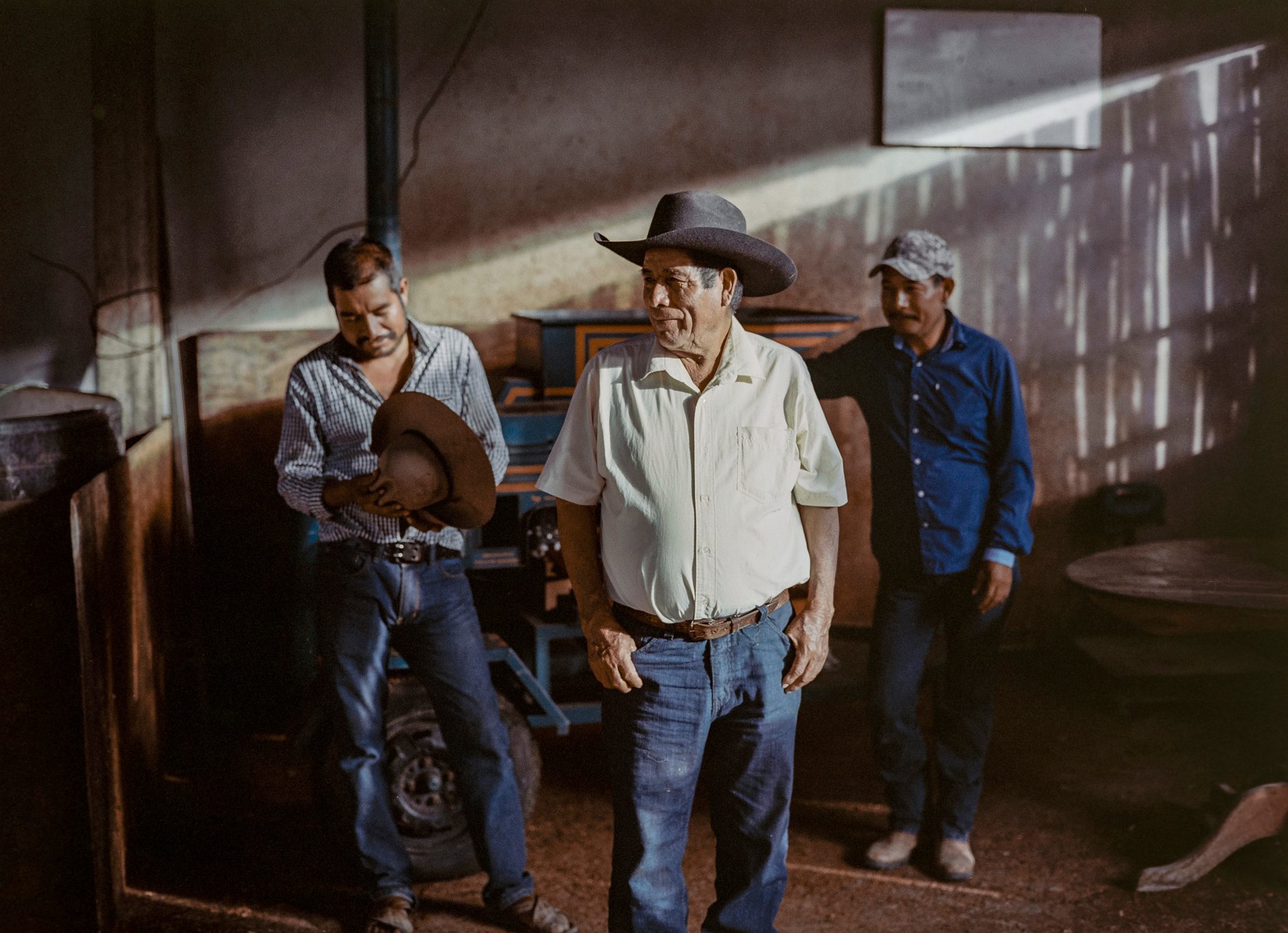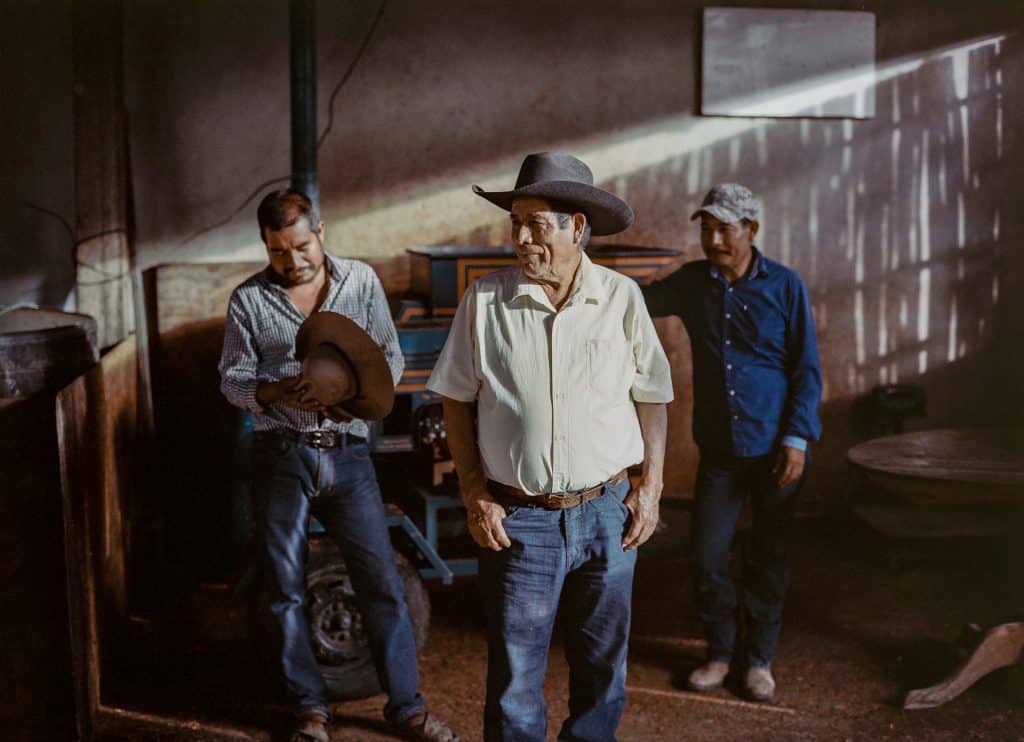 On the palenques, there are often multigenerational family units living in close proximity, and with limited interactions to large urban areas, such as Oaxaca City, visitors to the palenque pose a potential contagion threat to these rural communities. This summer, residents of San Dionisio Ocotepec were proactive in their defense against the coronavirus by manning safety checkpoints and screening visitors along the roads leading into their town. Minimizing risks from COVID-19 remains a priority in Oaxaca. And while operating under this hyper-distanced business model has not been easy for mezcal brands, the idea of survival through support remains Oaxaca's mantra.To mezcal drinkers' delight, the shoots of new endeavors are sprouting under the relentless cloud cover of COVID-19. In 2020, downtown Oaxaca has seen the openings of El Hijuelo, a snug and sleek mezcaleria from the young founder of Tzitzimitl Mezcal; La Cueva, whose two owners are decoding the French-Oaxacan culinary connection between their respective homelands, with a masterfully curated European and Mexican wine list, a deep mezcal backbar, and a charcuterie plate highlighting delicacies from both countries; Puro Burro Sunset Bar, a terrace-level palapa-style bar that whisks you away to the beach, even while you admire an unobstructed view of Templo de Santo Domingo two blocks away; and Ensamble, a neo-noir corner bar near the centro with a natural sense of cool with its raw cement walls, red neon accent lights and legit, lovable professionals behind the bar pouring superb cocktails and mezcal well into the night.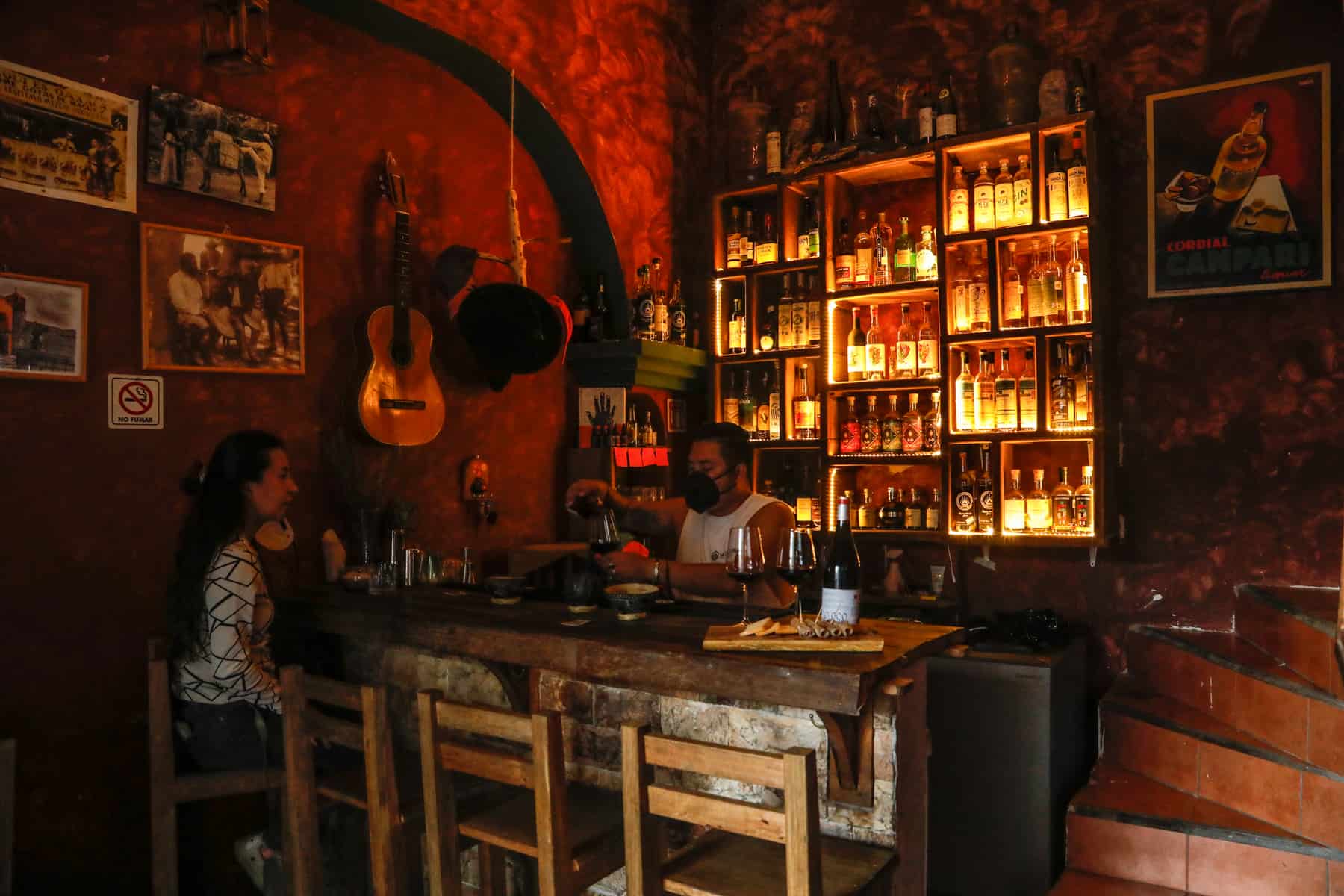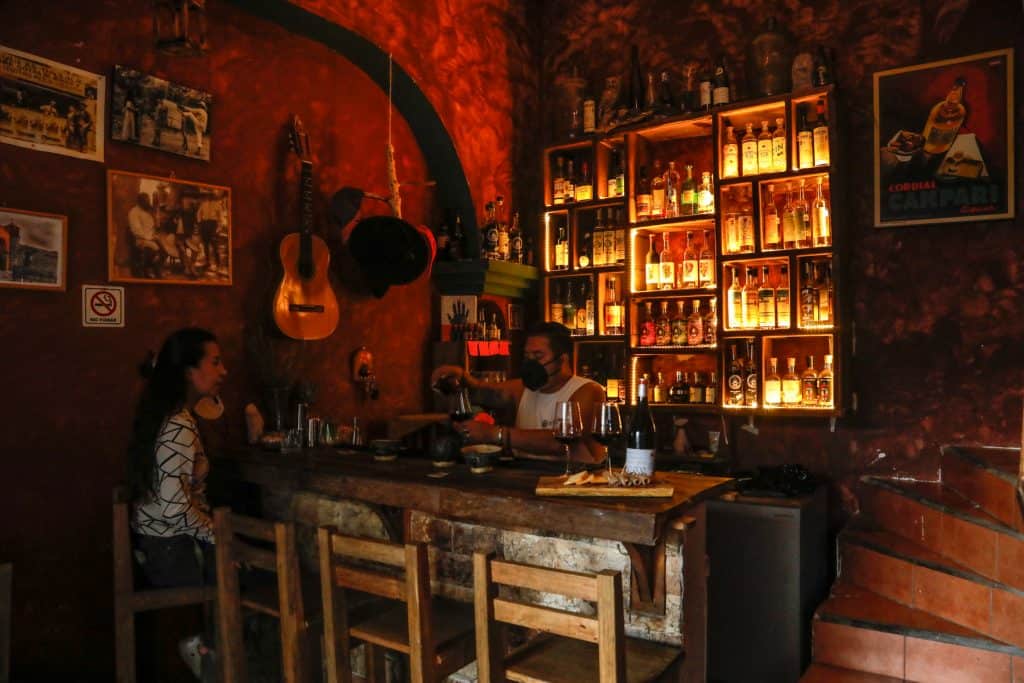 This year, coronavirus eviscerated mezcal-based economies and myriad service industry jobs across Oaxaca. Pop-ups burst and upstarts went into the ground in the span of a long, anxious summer. The daily plane loads of tourists, with their dependable levels of mezcal consumption and financial boosts to so many local operations, stopped coming in early April and have yet to steadily return.
The pandemic continues to be a global health crisis, and combatting its threats in Oaxaca remains a priority for many. Historic public spaces like Monte Alban and Hierva de Agua have been cordoned off all year, palenques are not receiving outsiders, and while restaurants and bars may be serving only a sparse number of guests, staff and guests alike are all diligently following safety measures. While many places across the city sit dormant in the freeze of coronavirus, Oaxaca does not seem willing to compromise its safety in the name of commerce.
Survival and support still underpins daily life in Oaxaca. Today, young businesses are keeping their lights on, old hallmarks are holding their own, and everyone is cutting creative and collaborative paths into the future. This unfolding evolution in Oaxaca's creative, independent, and, largely, culturally defining sides was spurred by the many pressure points that COVID-19 pressed. But the happy successes of these collaborative and reimagined business approaches are ringing as bellwethers of a new era for Oaxaca that looks to outlive this pandemic. Some will inevitably call it a revival, but Oaxaca never went away, did it? Yet, a revival is a form of survival, so isn't that the same thing?