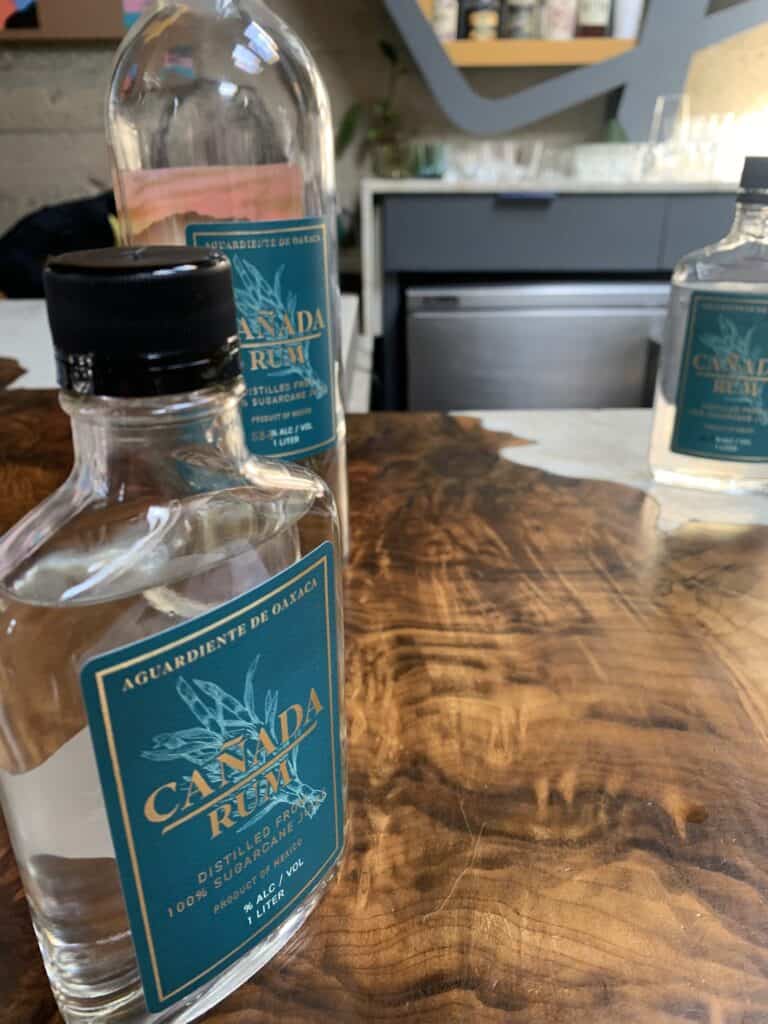 I wrote about Cañada rum when it launched in 2021. COVID messed up those launch plans along with everything else in the world. The good news is that COVID appears to be on the run and that projects like Cañada are relaunching. I recently had the opportunity to re-taste it and review the new labels. It's still the same amazing experience. Really, these Oaxacan rums are something special and that's not just the Mexicophile in me.
Cañada embodies that with an amazing bouquet of black olives and fresh oregano. In the mouth that black olive flavor is front and center with a touch of iodine and a sparkling sensation that lights up your mouth. It's really something special.
All the information from my original write up is still valid. This is true agricole style rum made from the juice of freshly crushed sugar cane. It's the fruit of a family production in every sense of the phrase: One part of the family comes from Germany more than a century ago, the other is Mexican, together they have hand crafted an amazing still, and an amazing rum that speaks to their local terroir.
Cañada has a new CA distributor in Rock Steady Spirits which boasts quite a portfolio of wild spirits, wines, vermouths and other amazing bottles ranging from a sunchoke and honey eau de vie to a spirit made from cider. Cañada will be right at home with all of them.