At least we hope he did because we had quite a tasting in his honor last night at Lolo in San Francisco. Mezcal Head, aka Ken Taylor, joined me to pour a fantastic variety of Oaxaca's liquid pride in honor of one of the state's greatest heroes. Courtesy of Lolo's crack bartending staff we even managed to add some wrinkles to the tasting.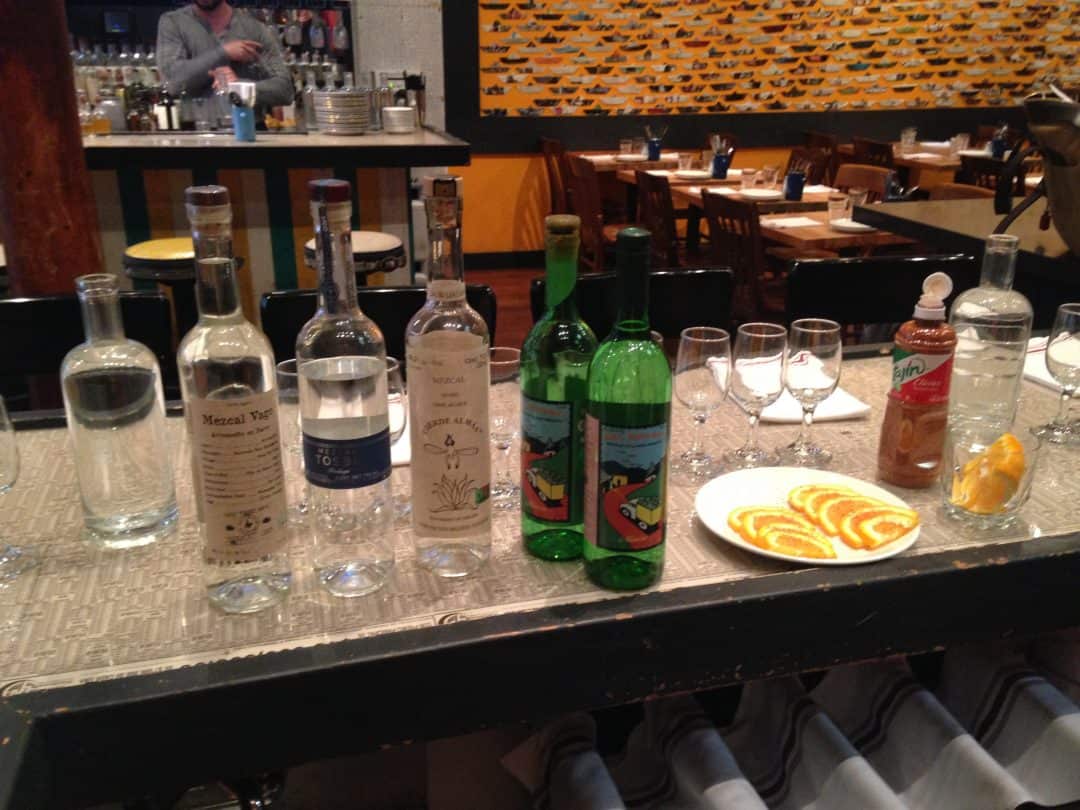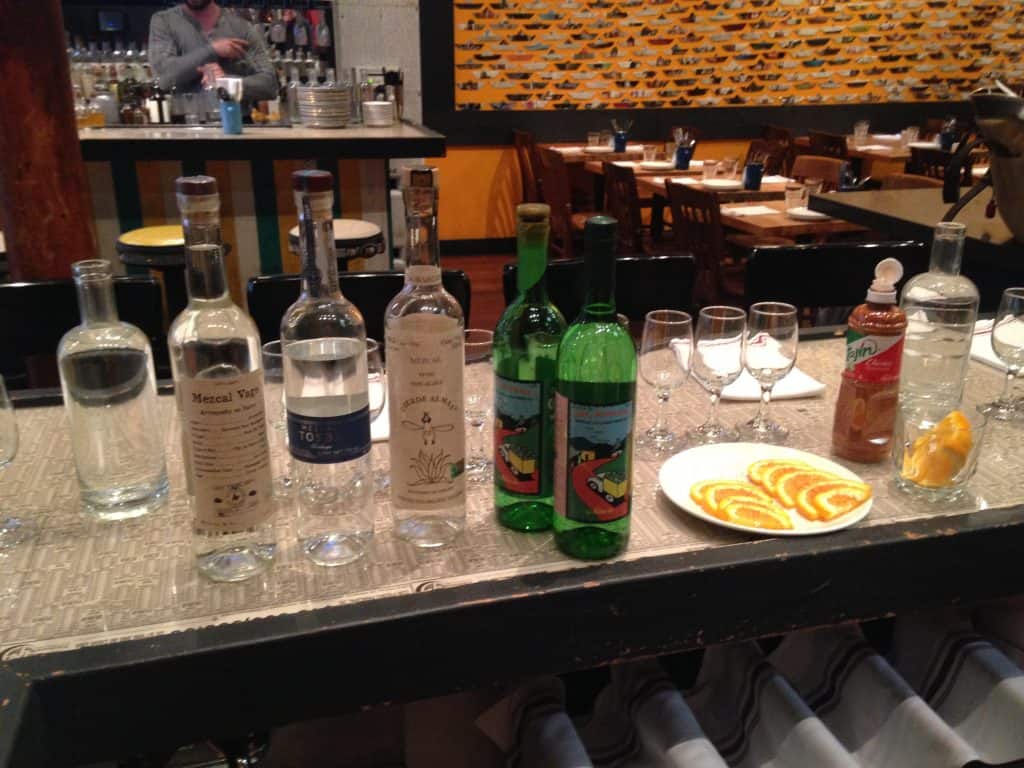 The big surprises were that we got to taste two different lots of the Del Maguey Minero from Santa Catarina Minas and the Tosba Pechuga instead of the previously scheduled Tosba Tobala. If you were looking for contrast you needn't have looked any further. We started with a side-by-side tasting the Del Maguey Minero. The old lot was SCM 114, the new lot SCM 121 both from NOM-O41X. The older lot had a much deeper and rounder flavor while the new one was bright and citrusy. If ever there was a demonstration of the unique nature of every distillation run, that was it. Definitely a real treat for the evening. Both were full of the round fruit that ties together the Del Maguey mezcals.
We moved onto the Pierde Almas Dobadaan Lot 18-D NOM O120X which was very dusty and lean bodied. Ken found barnyard notes on the nose that the rest of us couldn't pick up on. That's not the first time he's found something that others have missed, he has a great nose for these things. And, no he wasn't using barnyard as a negative term, it's more that woodsy smell. Everyone agreed that the Dobadaan was a great contrast to the roundness of the Minero. One of our tasters later said "if I was introducing someone to mezcal I'd start with the Minero exactly because it is so fruity and round."
The Vago Arroqueno del Barro Lot S – 05 NOM O188X was a showstopper with an undulating curve of flavors between fruit, dry, citrus, and a lasting aftertaste of dusty clay no doubt from the clay pot distillation. It's one of the special releases we mentioned earlier in the month.
We finished with Tosba's Pechuga Lot 004 NOM O164X and were ready for a big fatty pechuga but were met with a sharp and lean flavors which may have been a bit washed out by the mezcals that preceded it. Ken and I chatted about whether we should have placed it earlier in the tasting. In previous tastings it's been much more flavorful so perhaps the variety and intensity of flavors washed out the tasting experience. We'll definitely return to this pechuga later on to see how it performs when it's not preceded by such big hitters.
As a sign of mezcal's popularity ours was just one of two public mezcal tastings in San Francisco last night. Wahaka's Raza Zaidi was pouring for one of La Urbana's Monday night tastings. With this sort of abundance, who can complain? La Urbana's next tasting isn't until 4/20 (…) when they will be pouring Don Amado. In the interim they are hosting a chef's dinner Thursday March 26th that sounds interesting. Check it out.