NETA Spirit's Max Rosenstock wrote this background profile of Aniceto García's 2020 Tepextate. In a special collaboration with NETA Spirts and Tahona Mercado, we are releasing this batch to our west coast and Florida readers. This is a super limited edition of only 36 bottles so be sure to pre order your bottle as soon as possible! You can read Max Garrone's tasting notes for this expression as well.
——————
This extra special, 36-bottle release is a result of collaborative efforts and friendship between NETA and Mezcalistas that began in 2014. After all this time, we are elated to be able to offer this small batch of Tepextate from Aniceto García of San Luis Amatlán, Miahuatlán, Oaxaca to our community of friends in supporters in California. Like everything he makes, it was mashed by hand, fermented with spring water, and distilled in a 250L copper pot with a refrescadera.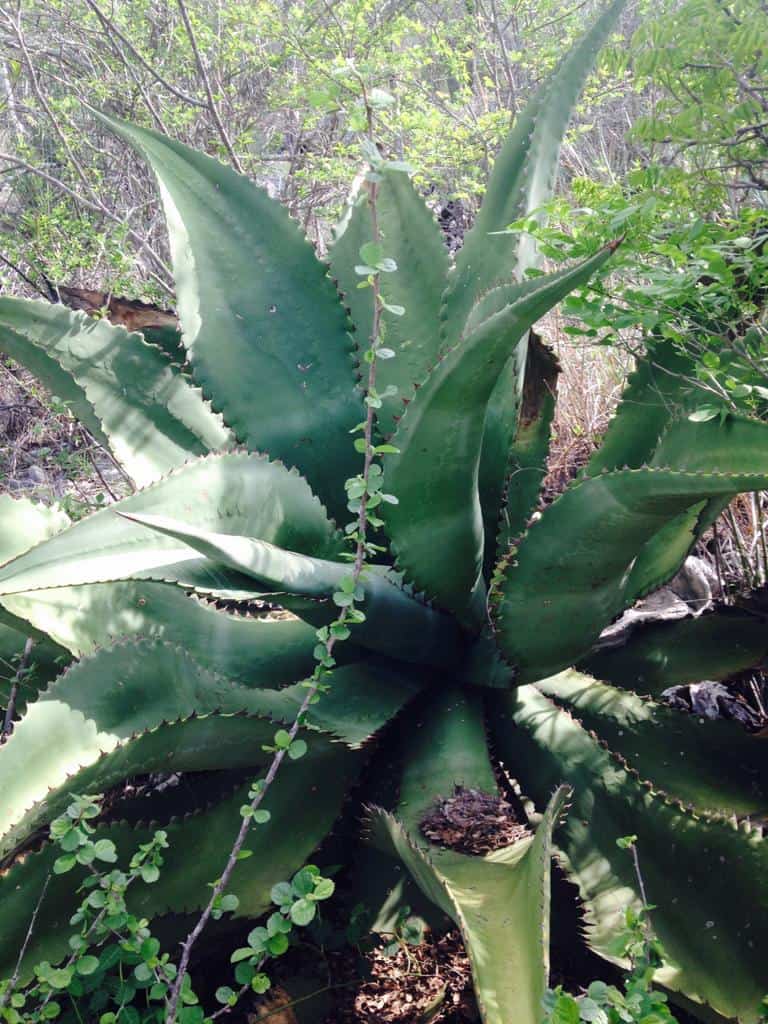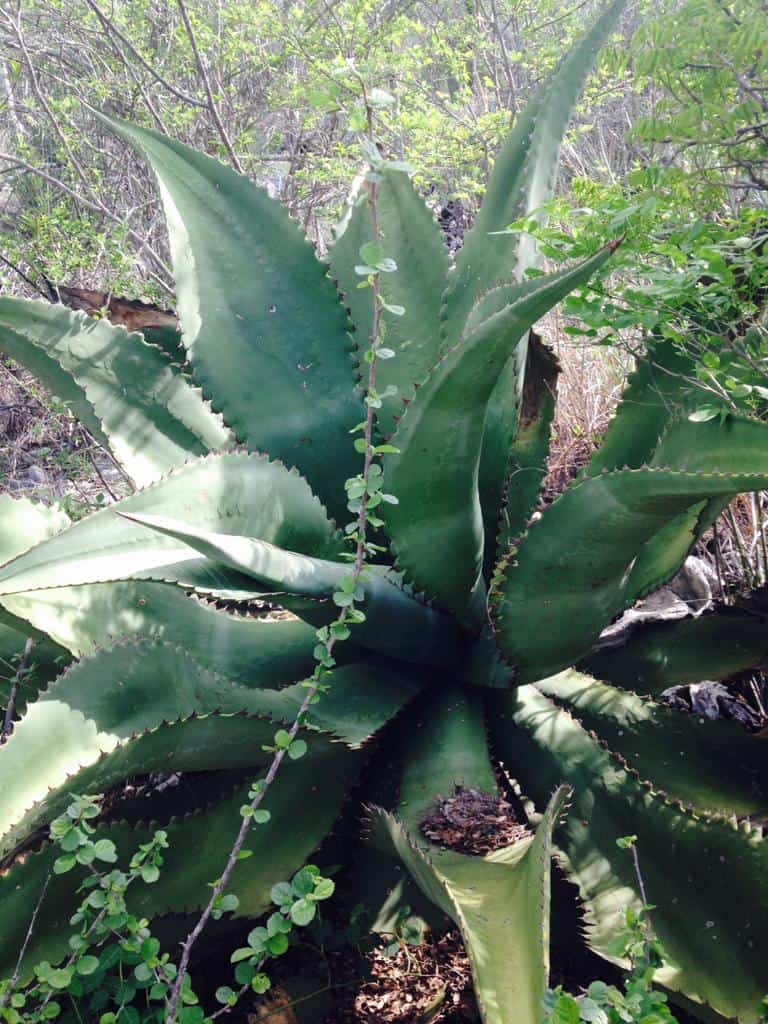 At the first Mexico in a Bottle event in San Francisco in September 2014, Max Rosenstock and NETA co-founder Mike Whipple, were spotted in an unofficial capacity sneaking pours from a bottle of Tepextate from Aniceto and were quickly introduced to Susan Coss, a co-founder of Mezcalistas and co-organizer of the event. Instead of tossing them out, Susan extended an olive branch in the form of an empty copita and the two let Aniceto's Tepextate break the ice. At the time, the stateside mezcal scene was nascent, and the comradery at Mexico in a Bottle made the Bay Area feel like a new focal point of appreciation for agave spirits, and for us, the center of a new community of people that have become dear friends over the last decade. Since that moment, the team at Mezcalistas has been tremendously supportive of our efforts, and in many senses, is largely responsible for helping us create a space in the Bay Area and giving NETA our first opportunities. In selecting this batch with Mezcalistas, we celebrate everything that it has taken all of us, and many of you, to bring these bottles to California.
Aniceto García, or Cheto, as he is amicably known, makes some of the most interesting agave spirits that exist anywhere. The aromas and flavors are loud and expressive, clearly reflective of the lands and the craftsman behind them. The work involved is Herculean, but conducted with honor for his family's traditions and out of delight for the quality of the fruits of his labor. Born in 1959 in a region of Oaxaca proud of its mestizo and cuerudo heritage – in an era of near prohibition – Aniceto descends from a legacy of palenqueros longer than oral history remembers. The ethereal qualities of his spirits are time capsules: a true reflection of the earth, water, production process, elevated by Aniceto's personal skills and expertise. This batch is a definitive expression of these characteristics and a fantastic articulation of the agave Tepextate from the limestone and mineral-rich lands of Eastern Miahhuatlán.
A natural spring bubbles in front of the house and below his palenque, providing water for mango, three different types of banana, loquats, guava, citrus, pomegranate, papaya, and other fruit trees. Aniceto cultivates different types of corn, squash, and delgado black beans for his own consumption, and along with an annual criollo garlic crop, he sells his surplus on the local market. He is a subsistence farmer, first and foremost, so the small amount of spirits he distills throughout the year are sold almost exclusively to a network of friends and family, or shared in ceremonial and/or festive moments. On the small parcel of cultivatable land shared with the milpa, he grows small quantities of Espadín and continues to grow the domesticated Madrecuixe that is endemic to the San Luis Amatlán region. Recently, he has started to experiment with the cultivation of Tepextate and Tobala, primarily from seed. Principally, however, Aniceto continues in the vein of his forefathers and works primarily with the well-managed agave that grows wild on his steep and rocky limestone sloped lands. As such, he prides himself on his knowledge of the campo and the specific ins and outs of each type of agave that grow in those hills.
In preparing this batch, Aniceto selected 25 Tepextate plants he had been monitoring over the past several years. Unlike some other folks, Aniceto harvests Tepextate en guía that has matured but has not yet started to shoot its flowering stalk. Through the accumulation of generations of knowledge and nearly 50 years of hands-on experience, he knows that this agave is to be worked differently than other species in order to extract a maximum amount of aromas, flavors, and overall yield. Once cooked, he knows that Tepextate must be processed quickly, unlike most other agaves. As soon as the piñas are cool enough to touch, they are moved to a wooden chopping block, and split into smaller chunks with a machete. Aniceto uses a wooden mallet known as a mazo to macerate the cooked agave before immediately transferring the fibers and juices into a Monztezuma cypress sabino wood fermentation vat. Dry fermentation for Tepextate, according to the recipe, is never longer than 24 hours, and once water is added, the mash is pulled in 48-72 hours, after careful monitoring, and well before all the sugars have been converted to alcohol. If it sounds odd, well, the proof is in the glass, so to speak.
Aniceto's particular distillation style is also quite unique. He uses the same materials and techniques shown to him by his grandfather: a copper boiler pot and cap, fitted with a refrescadera cooling jacket. Unlike some other methods in the vicinity, Aniceto fills the refrescadera three times in each round of distillation. A select cut of high proof liquid from this first round, which he refers to as shishe macizo, is separated and used to lower the final alcohol content of the heads and hearts cuts selected from the rectification in the second distillation. To complete this 40L carga, as this quantity is known, he used about a liter and a half of shishe macizo to combine with a mix of about 38.5L of puntas and corazón, the perfect amount to create a gorgeous bouquet of aromas, and display a perfect cordon cerrado of bubbles when put to the test. Distillation was finished in the hours between October 31 and November 1, during the stretch of time observed as Día de Muertos. As such, around 10L (as well as a whole batch of Tobalá) were separated and kept for Aniceto's own use for himself and his community over those celebratory days.
Tío Cheto makes only a few hundred liters a year, so it is only through our long-standing relationship that we are able to access a few batches every year. For those who have been following us since the beginning, this Tepextate should trigger some old memories. For newcomers, we hope it provides some guidance into a deeper understanding of production styles, refrescadera recipes, the expressiveness of the maguey, and the skill of its maker.