For anyone who has gone down the rabbit hole of collecting mezcal, it is often accompanied by a copita collection. I am not immune and while my go to glass os often the vaso veladora, I always have my eye open to adding new and interesting copitas to my own collection.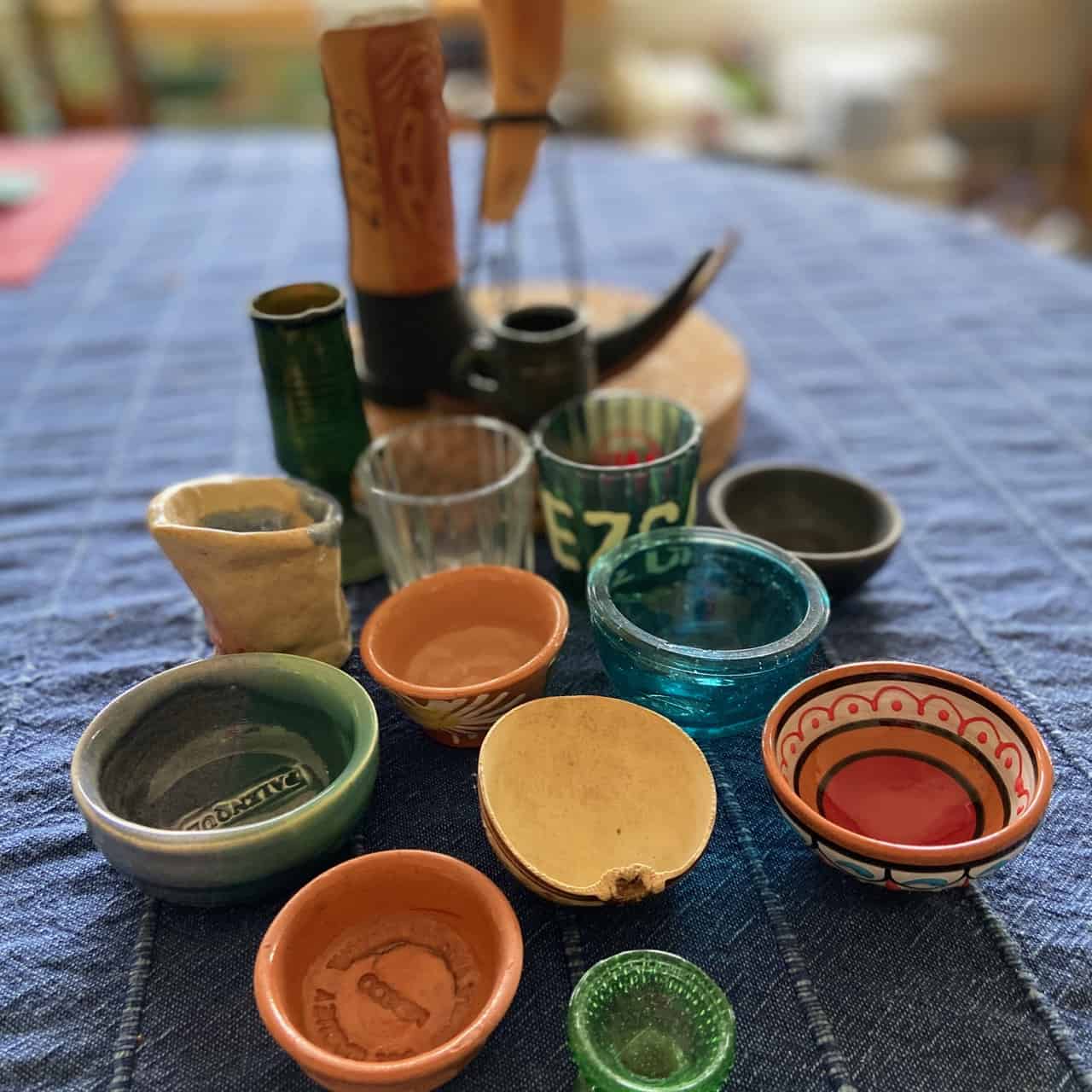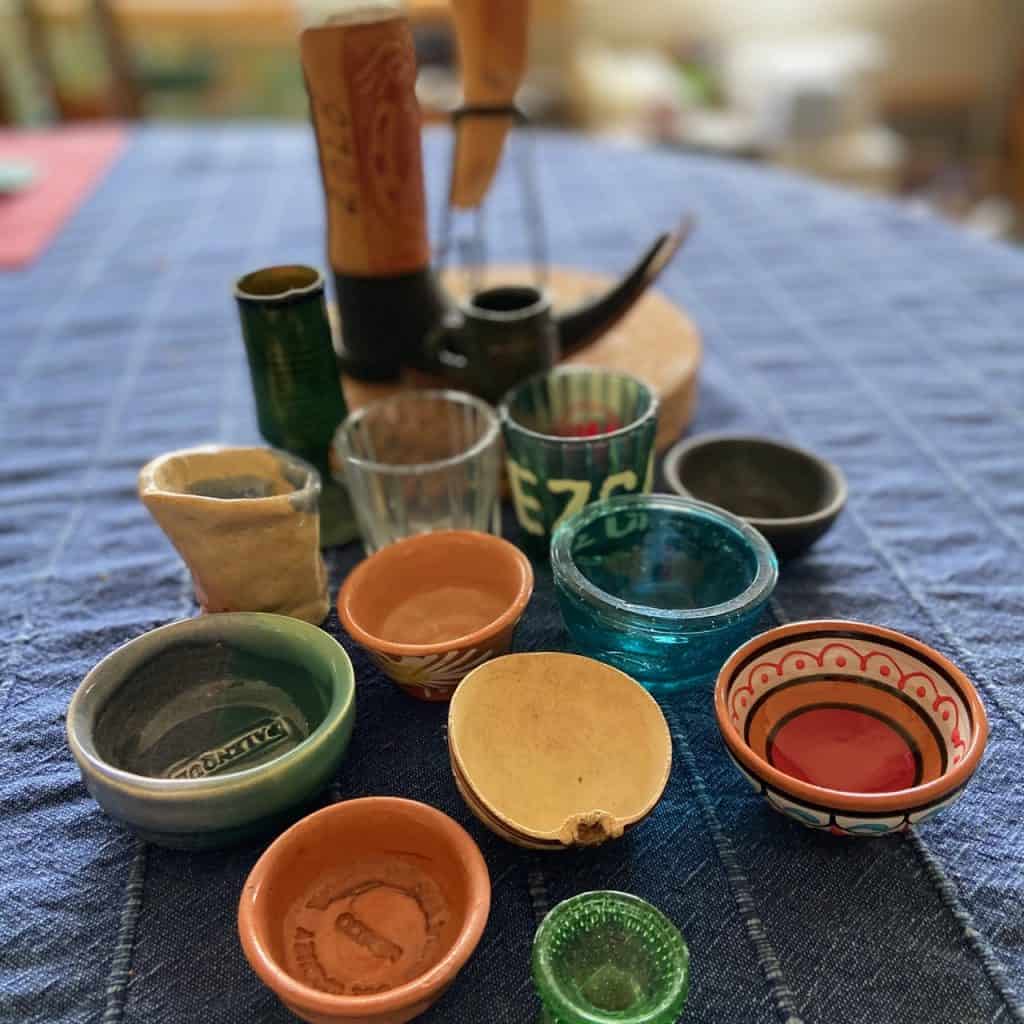 When I look at adding a new copita to the collection I weigh several different things, functionality, material and of course design. In a perfect world, these all meld together into a perfect drinking vessel. But I am not gonna lie. when the design is also beautiful, well, I am a sucker. So when I saw these copitas from Casartisan, which combined two of my obsessions, copitas and ceramics, I was sold.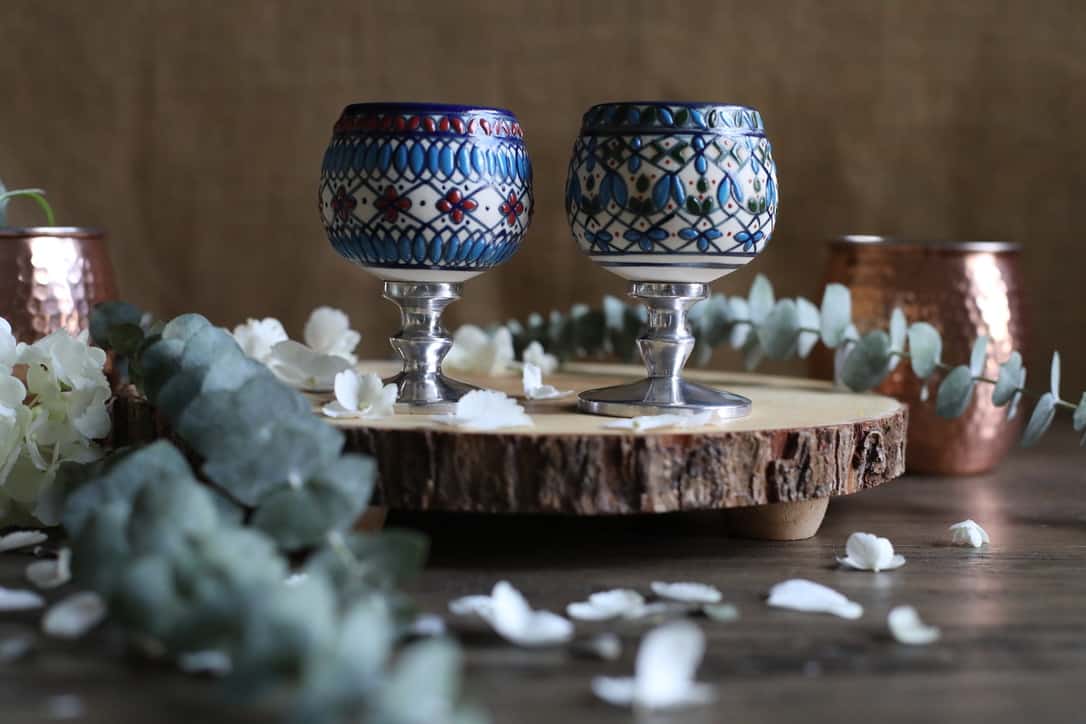 These are not your everyday mezcal glasses, but instead the ones you pull out when drinking your finest mezcal or when you are looking to impress a date or loved ones. Crafted in the Talavera pottery style with pewter stems these are utterly elegant and traditional. Cartisan works with local artists, in this case artisans in Puebla, Mexico who have created a copita that is as every bit as beautiful and unique as mezcal.
Casartisan was born out of a love for luxury, travel & culture. As avid travelers, we wanted to bring back a slice of each place to recreate memorable moments. Most of our favorite travel experiences featured a blend of authentic local culture, food and drinks. To share these experiences, we launched Casartisan – evocative barware that elevates the spirit and cocktail experience by transporting you to the land of its origin.

Casartisan Founder Shaili Doshi
In addition to the copitas, they also have carafes and flasks.