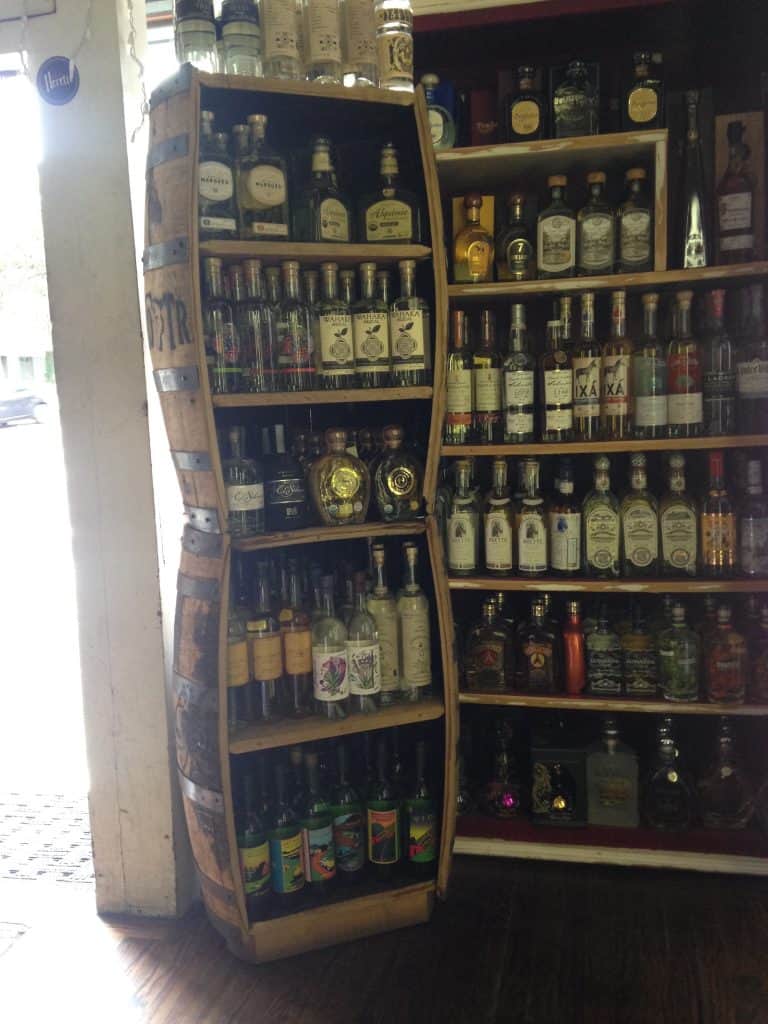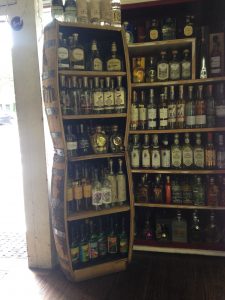 Recently I've noticed a veritable stockpile of agave spirits at Healthy Spirits which resides in a rather unique location, the corner where the Castro, Duboce Triangle, and, stretching the imagination, Western Addition meet. It is renown for a wide beer selection, a huge whisky line up, and its hummus. But now agave spirits? What gives?
In the past month or so the collection got very organized in a corner of the store and, one day, a sign went up announcing an agave spirits club. I got in touch with the power that is at Healthy Spirits to survey the contours of this new club experience. The man in charge is Eli Rodriguez who you may recognize from the tequila scene.  His family owns Mi Casa Tequila, one of the better tequilas around, and to my knowledge, the only one from Michoacan to be imported to the United States. Like many of us Eli is an equal opportunity agave spirit aficionado so he's bringing that interest to the corner of Healthy Spirits.
They already stock a fantastic variety of tequilas, sotols, and mezcals ranging from the usual suspects to specials like Wahaka's vegan pechugas and Mezcal Marqués, a rarity from Guanajuato. The club is designed to feature stranger bottles for aficionados and Eli has great ambitions to eventually make some very rare offerings. He's already fast out of the blocks with the first month's selection, the Venus Spirits Ladrón Agave Spirit distilled in Santa Cruz. To catch up on the details of this American agave spirit take a look at my profile of Sean Venus and the Ladrón idea here. Eli has his own interview and musings on Ladrón as part of a hand out for the Healthy Spirits Agave Club, ask him for it.
The mechanics of the club are straightforward; one bottle per month at an average price of $80. Members also get 10% the monthly selection so that they can stock up on favorites and 10% everything else in the store which, I can testify from personal experience, is quite valuable. You can sign up at either Healthy Spirits location, the other is on Clement St. Eli promises a web site devoted to the club soon that will make sign up "even easier for anyone."