While the Los Danzantes line of Alipús mezcals have long been available in Mexico they're just premiering in the United States right now.  Craft Distillers is the importer and they should be on store shelves sometime this August.  We recently sat down with Craft Distillers' Elizabeth Grivas for a tasting of the three mezcals they are bringing into the U.S. market.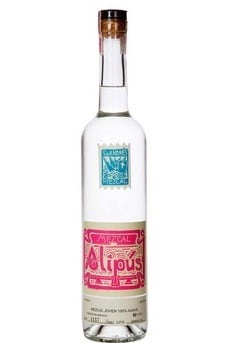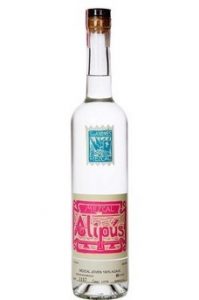 San Andres
Per the tasting notes San Andres was "fermented in cypress vats and distilled by Don Valente Angel from agave Espadín grown at about 5,000 feet on thin calciferous-soiled low hills and terraces."
We found a big push of agave in the nose and a nice integrated agave/smoke combination in the mouth.  It's a very powerful tasting mezcal with strong fruit but doesn't overwhelm with alcohol.  This was the tasting favorite so we brought it into our Pop Up Mezcaleria where it showed exceptionally well in the company of Del Maguey's Minero, Metl's Blanco Blend and Pierde Almas' Dobadaán.  Many tasters named it a favorite and commented on the great contrast between strong agave fruit and alcoholic push.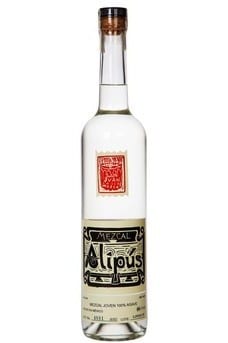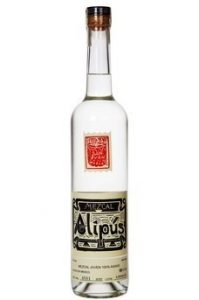 San Juan del Rio
Made by the same palanquero as Los Nahuales (as it is known here in the U.S. – it goes by Los Danzantes in Mexico), Don Joel Antonio Cruz y familia, the San Juan del Rio Alipús is made from 100% Espadín. Per the tasting notes from Craft Distillers it was fermented in oak vats and is the fruit of non-irrigated Espadín "grown in sunny mountain-top plantings in ferriferous soil at 4,600 feet." They describe it as "Fruity, rich, smokey, pleasantly sweet." In our tasting we found a full agave nose with a slight sweetness and light smoke notes. It was smooth on the tongue and displayed an even alcohol note. The palate reveals even more smoke which is the dominant impression left after a swallow. This is definitely the smokiest Alipús which should appeal to scotch drinkers who appreciate some peat.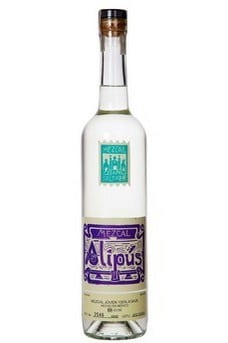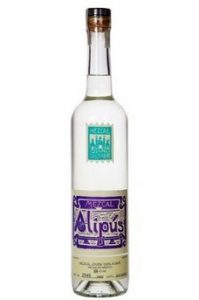 San Baltazar Guelavila
The tasting notes describe the San Baltazar Guelavila as having been "fermented in pine vats and distilled by Don Cosme Hernandez from agave Espadín grown at about 5,700 feet in hilly, white, and rocky soil."
We couldn't identify the nose on the San Baltazar Guelavila with the frustratingly vague "ineffable" being used by one participant.   But it has a very round mouth feel with sugar cane notes and lots of smoke.  The San Baltazar Guelavila garnered the most mixed opinion of the Alipús line with some describing it as burnt, some as chemical tasting, some as earthy and mineral in aspect resolving in a briny tail.
UPDATE: June 6, 2014
Santa Ana del Rio
Craft Distillers just released a new bottle to the Alipus series. Tasting notes updated here.