A peak at what bartenders are mixing in Mexico
It is funny what a simple question can lead to. When Susan (of Mezcalistas) recently asked me what was happening with cocktails in Mexico, I realized I didn't know. Even though I love reading year end pieces about trends or what is next, I haven't actually been out much these past two years to see what has been happening in CDMX or in any of the other major cities.
While the hospitality industry in Mexico was severely affected by the pandemic like everywhere else in the world, due to the lack of travel restrictions in visiting Mexico, the influx of tourists hasn't stopped. This has allowed many businesses to keep on going but it remains however, an uncertain time for bars to operate. So instead of listing trends, I decided to focus on learning about the inspiration behind some of the bars to visit around Mexico. What I found was a collection of fun and interesting stories told by people that, even with the circumstances, remain in love with their craft.
Mexico City
Carmen Uribe is an authentic Chilanga, the name given to those who moved to Mexico City (CDMX) from elsewhere within Mexico. She's originally from Guadalajara and spent many years working at high volume bars in Playa del Carmen where she tried mezcal for the first time. But it wasn't until she arrived in CDMX where she was immersed in the world of agave spirits. She spent three years at Pujol where she realized there are no limits when it comes to ingredients and technique, and though she didn't have the opportunity to be creative there, she learned all about best practices, wines, fermentation and Mexican cuisine. In June 2021, after a year long of planning, she and her partners finally opened café de nadie, a small spot in the Roma neighborhood. Uribe and her staff combine a rotating menu of inventive and seasonal cocktails with a daily lineup of guest DJs that mix an impressive collection of vinyl records. She likes to put food and drinks together into one unforgettable experience in which guests are able to appreciate the flavors of simple ingredients treated with respect.
Here is where I had a Bocanada, my first cocktail of the year. A perfect drink to chill out on their patio on a warm and sunny winter day. Made with avocado oil, fat washed mezcal, avocado leaf, fino sherry, lemon and purple kale. This drink was the result of a failed experiment in which her team tried to bring the color out of a regular green kale. She gets freshly harvested vegetables and fruits from Arca Tierra *, a project in Xochimilco that grows seasonal produce through ancestral agricultural practices. So when they brought her purple kale, color came out easily, and the cocktail took its own path with the perfect amount of color and bitterness. Every detail is carefully curated, like in the "Riders on the Storm", an aromatic libation to enjoy with the sunset, perfect for warming up for the evening vibes of the place. It combines housemade chai and sotol Flor del desierto. It is served in a handmade clay mug picked by Carmen in Atzompa, Oaxaca.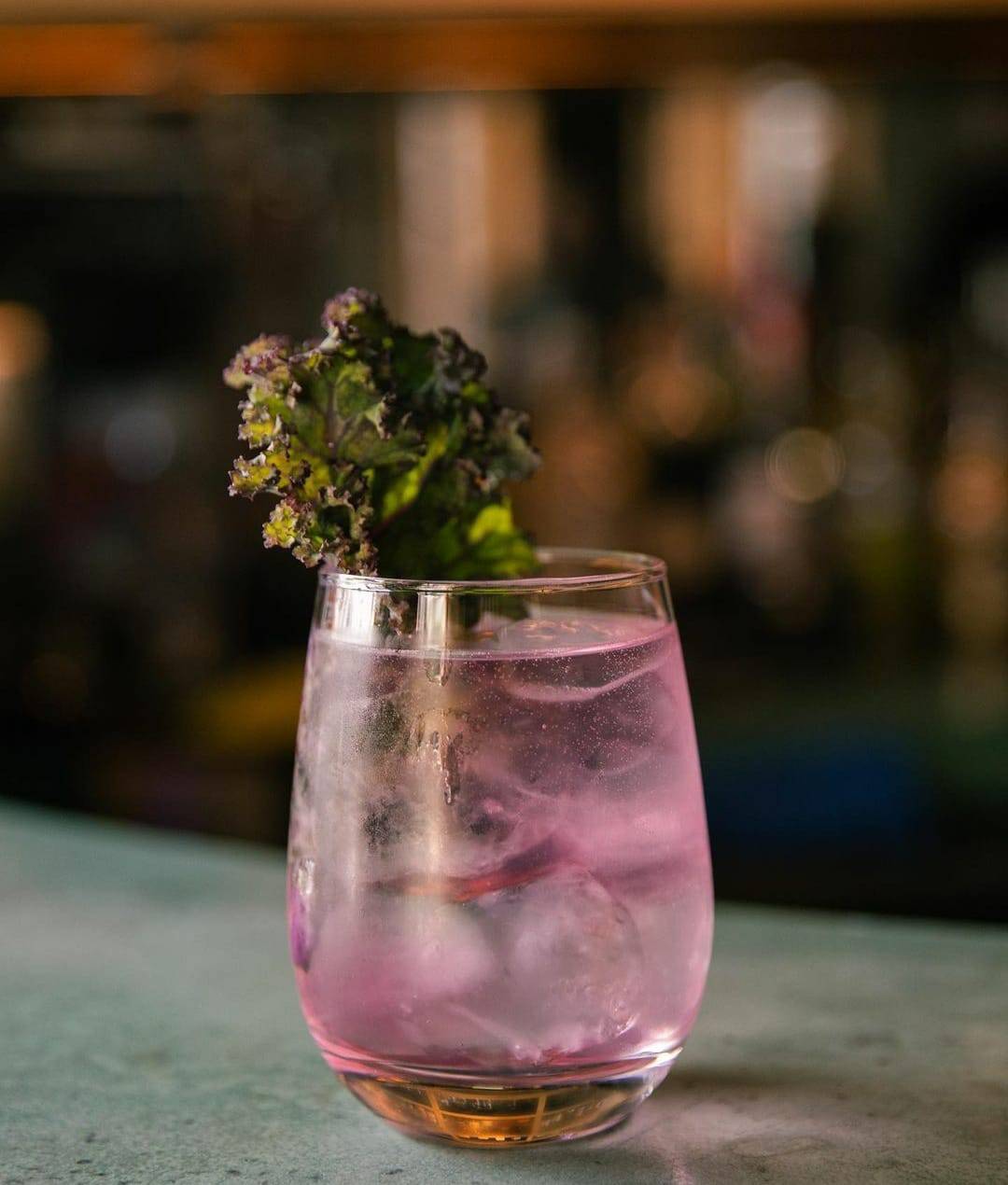 Similar to Uribe, Claudia Cabrera works together with the kitchen staff to incorporate culinary techniques. She was inspired in 2010 by a collaboration between Junior Merino and Ron Cooper, and she became interested in learning more about molecular and chemical processes. She's been consulting for the past six years at Deigo and Kaito del Valle, part of a Japanese restaurant group in CDMX where she uses a wide range of sake and locally grown ingredients such as shiso leaves. An interesting combination to try is a Daiquiri- San which at first sight passes as a green juice served in a coupe glass. It is made with Zacapa 23 rum sous vide with lemongrass, fino sherry, matcha and lime, making a very well rounded drink.
In May last year, Cabrera began consulting for Bull & Tank, Daniel Ovadia's restaurant group. This new endeavor allows her to learn from different cuisines, from Mexican to Jewish, Asian fusion to Mediterranean and others. Different from her work at Kaito, at SOD, a secret restaurant inside Merkava she uses more intense flavors and spices since the cuisine is inspired by the Bedouins from the Arab peninsula, Middle East and North Africa. An elegant Bloody Za'atar features mezcal, tomato-carrot puree, a mix of seeds, and fried kalamata olives filled with labneh as garnish. And a "Nut Old Fashioned" is made with bourbon and a butter fat wash with walnuts and honey inspired in "dedos de novia", the name used among the Mexican Lebanese community to call the baklava or belewe pastry.
Even though she works non stop with different projects, she's returning to her roots by curating the list of destilados de agave at Paxia, the modern Mexican restaurant that Adrian Ferra fell in love with, and which reopened last year. One of Cabrera's concerns is the lack of agave bars in the country but curating a comprehensive list of destilados de agave comes with challenges. First, because Paxia's very high turnover of bottles puts pressure on the availability of small batch distillates and second, because unlike bigger brands, small producers cannot afford wholesale or discounted prices for bars and restaurants. However, the company is willing to invest in curated lists like hers as well as in the making of cocktails with meaningful concepts. She offers a list of eight cocktails each made with either mezcal, tequila, sotol, tuxca, pox, bacanora, and charanda.
Everything in her cocktails represents the country or culture she's talking about. For the Japanese restaurant, a Pikachu shaped mug with a miso paste salt rimmed does not serve as a gimmick but it truly fits into the fun of drinking a shaken mix of mezcal, pineapple, sake, sherry and wasabi. At Paxia, Cabrera takes advantage of the diversity of local ingredients, traditional drinks and herbs that are affordable and easily accessible, bringing out exceptional flavors. A cocktail called Santero is garnished with a smoking palo santo stick.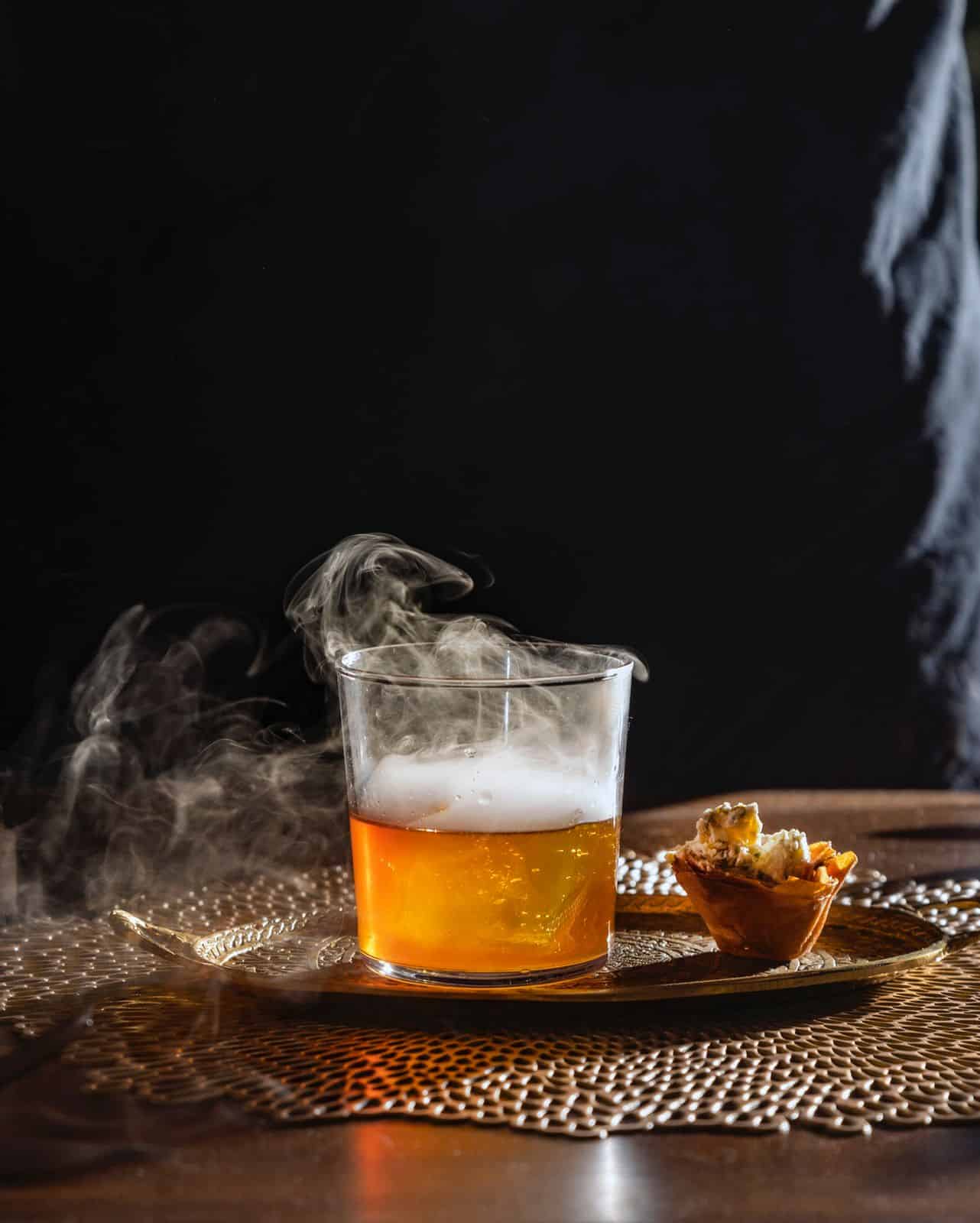 Puebla
According to the Tourism Ministry, Mexico moved from the seventh position to the third on the world ranking for most international visitors received in 2020. Beach destinations like Tulum had plenty of tourists despite the pandemic and many bartenders working in cities decided to move to these destinations where jobs were still available. This is only one of the reasons why Mexican bars in CDMX and Guadalajara are dealing with staff shortages. Some bars closed and others transferred their businesses to new management teams.
Such is the case of Emilio Valera, he went from head bartender to business partner at Bootlegger, the first speakeasy to open in Puebla. They focus on classic cocktails with a twist of local flavors. Valera wants his place to be representative of Puebla by telling stories through its destilados, liqueurs and local ingredients. They offer a few takes on the traditional "pasita", a famous raisin liquor served at "La Pasita Cantina" located on the emblematic calle de los Sapos. One is the Pasita Sour in which they incorporate this liqueur into a sour. It tastes like key lime pie, topped with a wafer printed with the image of this famous street. Another cocktail is La Galarza, named after the first Bacardi distillery located outside Puerto Rico. It's a daiquiri made with sous vide aged rum and pasita liqueur, sugar and lime and garnished with maraschino cherries.
Instead of sparkling wine, Valero wants to include locally made cider from Zacatlan de las Manzanas, a town known for a very specific kind of apple called manzana panochera, which is sweeter than other varieties and is used in the traditional Chiles en Nogada. He also plans to make fermented beverages like tepache to use as base for their drinks as well as kombucha made with local herbs. Some of their current R&D projects include making rompope based cocktails, a traditional eggnog style drink originally made at the convents of Puebla, barrel aged Ancho Reyes specifically made for Bootlegger and incorporating mezcal pechugas into their cocktails. Valero also wants to make a mark on their mezcal service by offering herbed salts using local salt from Tehuacán and mixing it with local herbs such as poleo (pennyroyal mint) and avocado leaf. The menu also includes a variety of ates or quince cheeses, seasonal fruits and root vegetables like roasted sweet potato or camote, a traditional candy more aromatic and denser than the American version. Similar to cafe de nadie, Bootlegger supports local artisans by incorporating their ceramics and burnished clay creations into their bar program.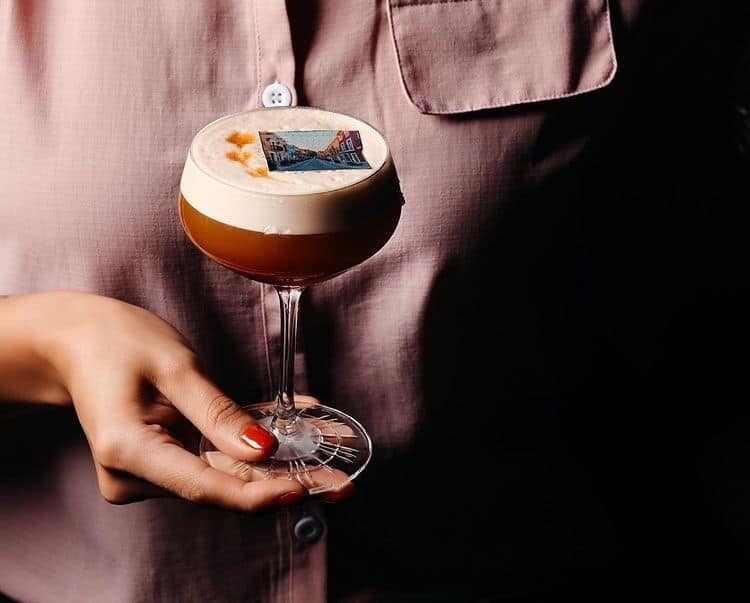 Guadalajara
A vibrant cocktail scene is also present in Guadalajara. After a recent trip to her hometown, Uribe confessed that it might have much better food options than CDMX (though I think she meant that due to its great variety of products) and it has its own personality. Per her recommendation, I checked out a bar that has been making noise for the past four years, El Gallo Altanero , a key destination for anyone interested in trying destilados from the state of Jalisco. Owner Freddy Andreasson wanted to have an unpretentious bar with independent brands of tequila and destilados. His goal is to promote and educate consumers about the diversity of mezcales, raicillas and tequilas available in the region. Their basement is used as storage for a carefully curated selection of raicilla, and they currently have about twenty varieties bought from different local producers.
Andreasson and his bar team work together to develop a menu of six different cocktails every month. Their main inspiration is the terroir of the raicillas and destilados they work with, which allows for a better understanding of what is available throughout the region. For December's menu, they featured the 6 best cocktails of 2021. It included a few of Alejandra de Aguinaga's creations like "Tu papá ya está grande" a funky and tropical drink in which the name recalls a popular albur, which is a word play that usually carries a double entendre. It combines papaya gomme syrup, fino sherry and Raicilla Sierra del Tigre which is distilled in clay.
When there's not much raicilla available, other spirits are featured in their cocktails, like in the "Jalmich Old Fashioned" which combines Tequila Tromba añejo, fat washed charanda with coconut oil and pineapple gomme syrup; the taste has hints of piña colada and an old fashioned. Antonia Aguilar, another staff member, opted for floral notes for her "Jaque Mate " made with Tequila Cascahuin infused with Yerba mate, a jasmine distillate custom made by Satvrnal, St Germain and tonic water.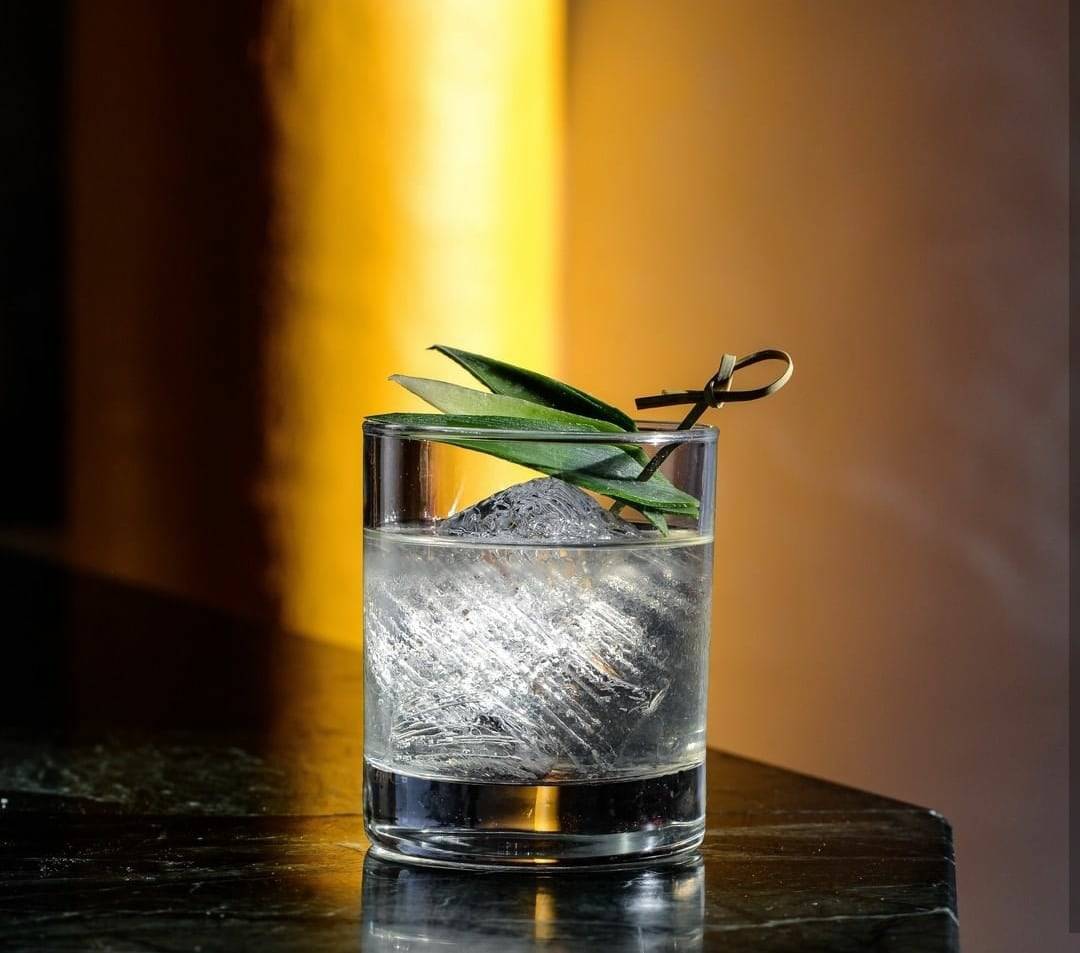 Also in Guadalajara, a partnership was born in the middle of a pandemic. The owners of a successful takeout service  joined efforts with the operators of renowned local bars to open a new and playful hangout place. Farmacia Rita Pérez was conceived as the place to cure the worst hangover, the broken hearted and the disappointed with a remedy combo of aguachiles and cocktails. Andrés Moran was in charge of curating the menu of destilados and Isaac Caballero is the head bartender in charge of developing new cocktail lists. The menu at Farmacia is classified into three categories of remedies: the traditional ones prescribed by your abuelita, the ones from your trusted apothecary and the ones recommended by the herbalist.  The cocktail names usually have roots in funny stories and  are named accordingly. There are short trips down memory lane and a desire to bring the popular, multi ingredient concoctions, or  "menjurjes'  back. 
A popular remedy to relieve a toothache is chewing cloves and it's featured in "Pa' la Muela" made with Raicilla La Venenosa Sierra, savory clove syrup, grapefruit and lemon. "La Piedra" is what the apothecary would prescribe for a hangover and it is a popular cure among industry people. The recipe calls for tequila, anise liquor and angostura but at Farmacia, they skip the bitters and use Fernet Branca instead. "Pan Puerco" is the name of a very popular anti-inflammatory ointment, at Farmacia it's "prescribed" to alleviate the symptoms of having too many aguachiles. It's made with Tequila Cascahuin reposado, aguamiel from Jalisco, oleo saccharum, anise, and cardamom bitters. From the herbalist, there's "Hierbabuena" made with fresh spearmint, soda, lime, basil, sotol and blanco madero, an aguardiente made in Coahuila. They also work closely with brands like Fortaleza, Don Fulano and Mezonte as well as with local makers of ponches such as Pajarote and custom made distillates like Satvrnal.
Future trends?
After trying these amazing varieties of concoctions and learning the inspiration behind them, I wonder if conscious drinking habits are in the future for Mexican consumers. Dry January hasn't taken off here like in the US and I don't see the local media talking about mindful drinking or low abv drinks as much as in the US. But the pandemic has definitely changed things, and a market opportunity is starting to appeal to local entrepreneurs to develop low abv drinks. Andreasson doesn't believe this trend has stuck yet as a relevant consumption habit. However, most of these bars offer the option of non-alcoholic drinks and low ABV cocktails, for the latter, Cabrera likes using fortified wines or japanese distillates like Shochu.
A new company called Runneght Free Spirits, founded in June 2021 by three Mexican mixologists, is putting its bets on non alcoholic distillates. One of their products is called Mezquila and according to their community manager, it's the result of distilling bagazo from blue agave and other species available, and they "polish the flavors at the distillery until we reach the desired <low abv> profile."
I was left thirsty for more stories from the many other hospitality workers who fled to other cities and began new projects. It is so satisfying to see how these professionals have been paving the way toward a better understanding of destilados and helping increase awareness about responsible consumption. Life after COVID looks promising even though the struggle to hire new talent is an everyday challenge. They all acknowledge that providing better labor conditions is key for retaining employees and improving the industry as a whole. However, establishing the limits to avoid burnout is still one the challenges they face. So maybe the next trends to look out for in the coming years will be more focused on how to make the hospitality industry a better place to work rather than what the new flavor profiles will be.
*For full transparency, in the course of writing this article, Joahna accepted a job with Arca Tierra, which she later learned is a partner in cafe de nadie.