Parch, a new non-alcoholic RTD is full of agave and desert botanicals
According to the numbers, agave spirits and ready to drink (RTD) cocktails are the two fastest growing categories in the world of spirits. So what happens when you combine those trends and add two more rising categories, non alcohol (NA) cocktails and adaptogens? You get Parch, an agave based non alcohol RTD cocktail that launched in the summer of 2022 with two expressions, the Prickly Paloma and the Spiced Piñarita.
Parch was founded by Rodolfo Aldana and Ila Byrne, two ex-Diageo employees. They were driven by a love of agave and a desire to create products that recognize a growing interest in non alcoholic beverages. Marrying those two interests was the true challenge: How do you create a drink that maintains the flavor of the agave without the alcohol? How do you create a drink that can stand on its own?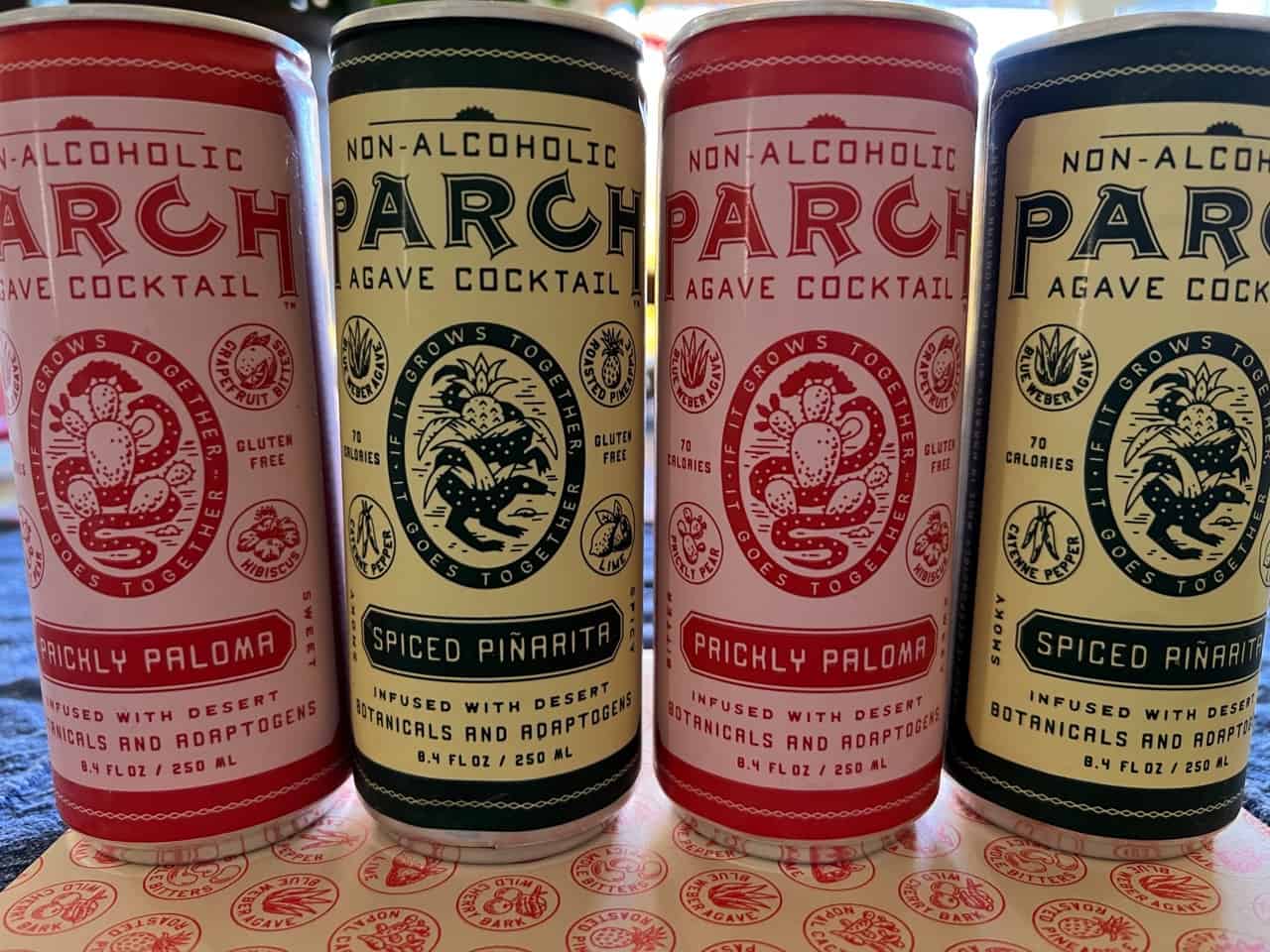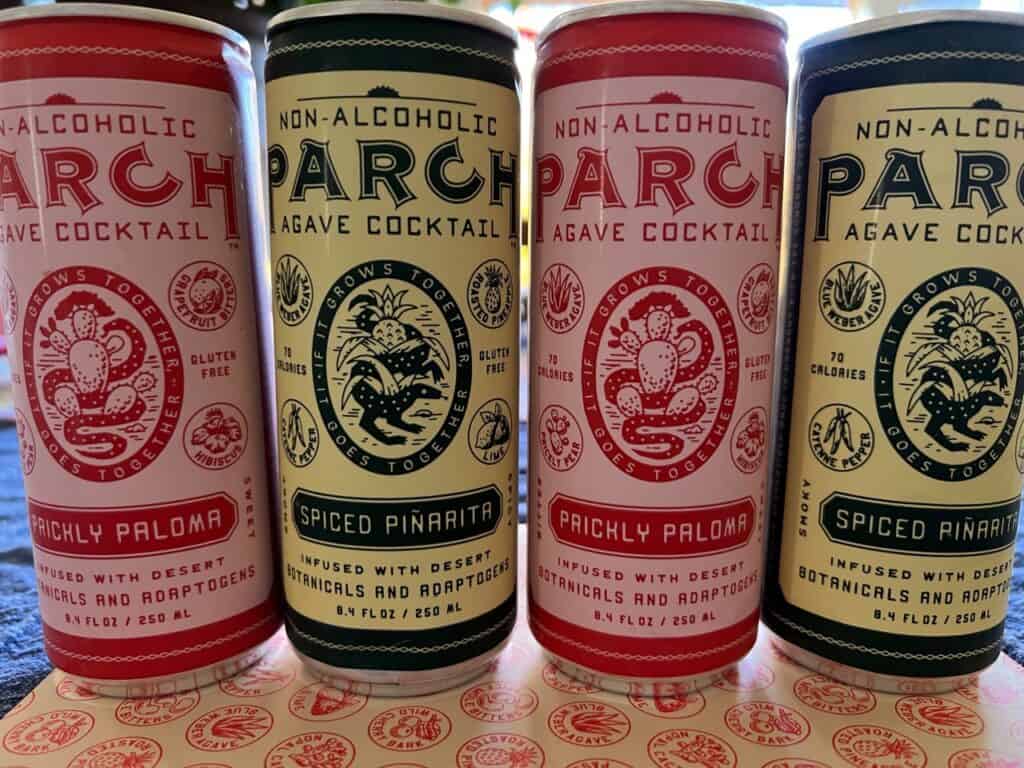 About that non-alcohol market
Non-alcoholic cocktails, aka Mocktails, have evolved dramatically over the past few years. Once the preserve of children, remember the Shirley Temple?, today bartenders devote as much time building NA cocktails to their alcoholic relations. Most major cocktail bars now have at least some NA cocktails on their menus. Some have entire NA menus.
As Planet Money recently wrote, "Of course, instead of imbibing one of these new-fangled liquid concoctions, you could simply drink juice or water. But you may legitimately like the taste of beer, wine and spirits. Moreover, alcohol plays this almost ceremonial role in our festivities and social gatherings — as it has for thousands of years. These nonalcoholic alternative drinks offer consumers a way to sip something festive while avoiding the pitfalls of alcohol; or at least reduce their overall alcohol consumption."
The overall non-alcohol beverage market is booming with more than 120% growth over the past three years. What had initially been a market dominated by non alcohol beer, has been steadily evolving, driven by younger people who are looking for different options. But these different options are not your mother or father's virgin piña coladas. Companies like Seedlip, a non alcohol distilled spirits company, have made a name for themselves in the cocktail world. Stunning everyone, Lyre, another non alcohol spirits company, won a Spirited Award at last year's Tales of the Cocktail, the largest bartender focused industry event in the world.
The inspiration
Based in Arizona, Aldana and Berne were inspired by what they saw at the Mission Garden in Tucson; a living agricultural museum of Sonoran Desert-adapted heritage fruit trees, traditional local heirloom crops and edible native plants. (It is often a part of Tucson's Agave Heritage Festival.) As ideas came together for the company, they wanted to be mindful of the sustainable practices they saw at the garden and to apply the "culinary practice of eating ingredients that grow together symbiotically enhancing the natural biodiversity of their native terroir."
The majority of the ingredients in their cocktails were inspired by what they saw growing in Mission Garden. The commitment to that culinary practice is printed on each can: If it grows together, it goes together. But they are not purists as Byrne explains: "Obviously we also use additional ingredients like pineapple that don't strictly come from the desert region but do taste delicious and appeal to consumers for a product that can appeal at scale."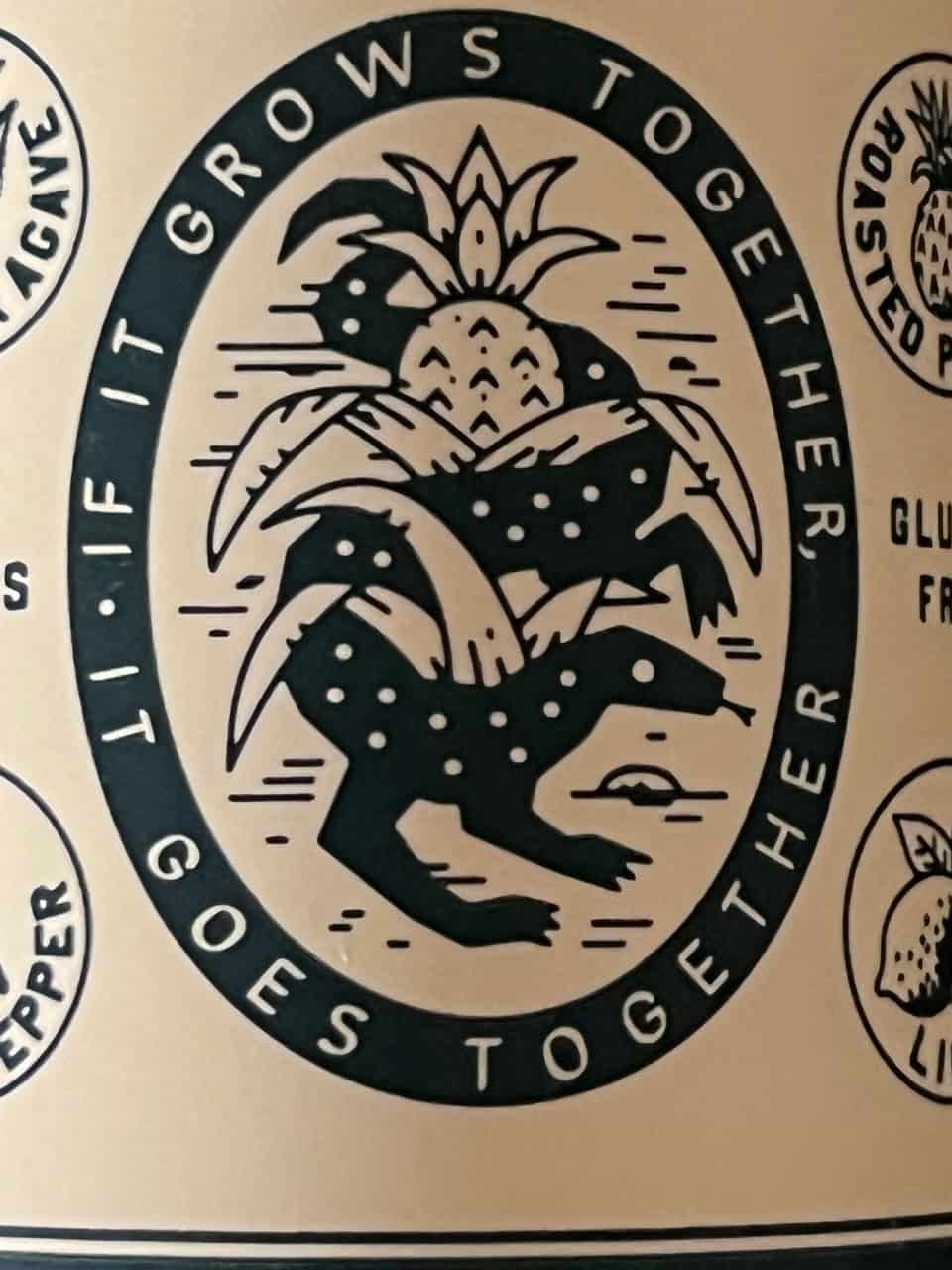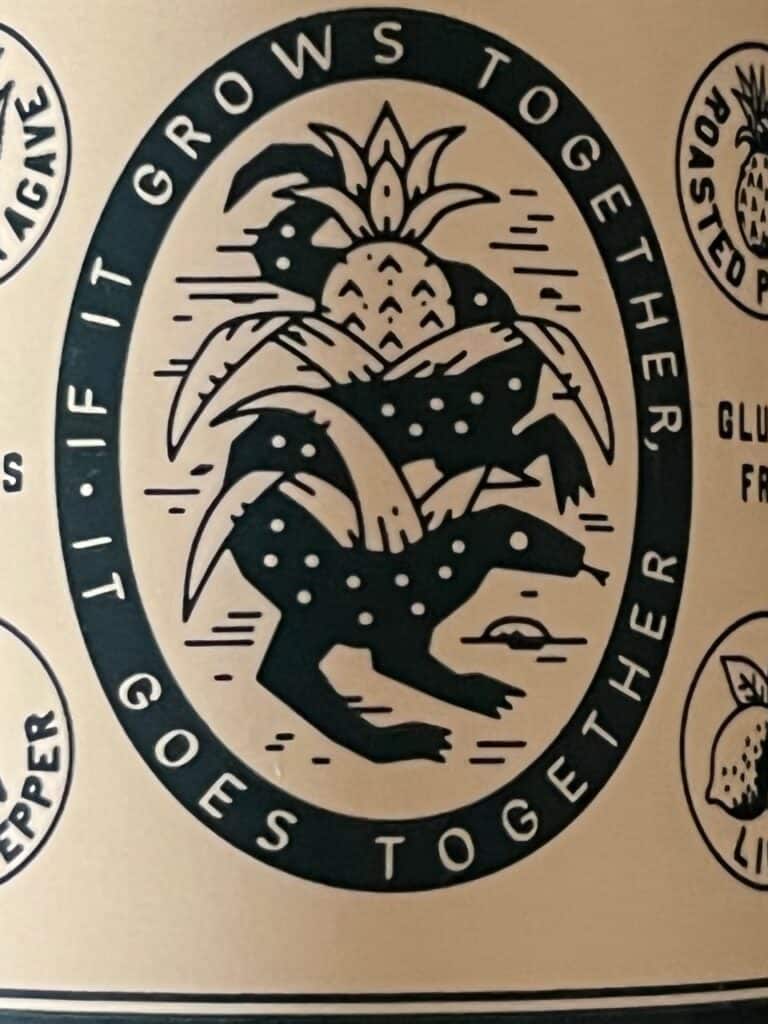 The agave and process
Parch sources all of their agave from Mexico, because as Byrne says "<while agave> can grow domestically in the Sonoran Desert it has not yet reached a commercial scale. It is something we are exploring as the planet warms and California and Arizona are exploring a future of domestic agave farming." They use fully mature, organic Tequilana weber, aka blue agave. Because the end product is alcohol free, they need fully mature agaves to get as much of the original flavor and sugar of the agave as possible.
The agave is roasted and pressed just like a traditional tequila but, instead of fermenting and distilling the agaves, "we extract our aguamiel agave nectar and blend in inulin from agave fiber (rich in inulin) and a custom agave bitters to reintegrate more taste and character from the whole agave plant." They currently have three different non-alcoholic bitters which include Mole Bitters, Agave Bitters and Grapefruit Bitters. Each of the bitters contain additional proprietary herbs, spices and botanicals.
For Byrne, adding the inulin is important because it is recognized as a healthier dietary fiber and sweetener and has minimal impact in raising blood sugar. It replaces the sugar that would have been present if with alcohol produced by fermentation and refined through distillation.
The mixture of aguamiel, agave fiber extracts, and agave bitter blend is then infused with those Sonoran ingredients which can include chamomile, hibiscus, lime, wild cherry bark, prickly pear, grapefruit, orange peel, jicama and hops.
The final step is the addition of four adaptogens, Ashwagandha, L-Theanine, American Ginseng & GABA. And exactly what is an adaptogen? Adaptogens come from a variety of plants and are commonly used in herbal medicines and teas. They are said to reduce stress, improve attention, increase endurance, and fight fatigue. Given what we've endured the past few years it is no wonder they have become more popular and we are seeing greater use of them beyond teas and tinctures. Ashwagandha and ginseng are roots. L-Theanine is an amino acid found most commonly in black and green tea and fungus. GABA, or Gamma-Aminobutyric Acid, is found in spinach, broccoli and kale. One thing to note about adaptogens, it is recommended to talk to your doctor to make sure they don't interfere with any medications you might be taking.
How is this different from a "healthy" canned soda?
As we've written before, the healthy sodas market is huge. A few in this category also use base ingredients like agave that, their makers claim, are healthier than the sugars in mass produced sodas. They are flavored with ingredients like green teas, citrus, chile, ginger, florals, etc.
Parch tastes more like a cocktail because there is a depth of flavor that differentiates it from a flavored soda, and it is missing that industrial, artificial alcohol flavor that plagues so many canned alcohol cocktails. While it's the first non-alcohol RTD cocktail I have tried, it has definitely sparked my interest. The Prickly Paloma balances citrus and salt and is not overwhelmed with effervescence like a soda. The Spiced Piñarita had a strong roasted flavor to it, not surprising given roasted pineapple is the third ingredient on the list. It tasted similar to a kombucha based cocktail I had a while ago and it would be fun to play around with sugar or salt rims with it.
Parch is available around the country or you can also purchase it directly from their website.