There is no denying the world's love affair with carbonated drinks. While soda consumption in the US peaked in 1999 with an average 49 gallons per person consumed vs 37 gallons today, there has been a rapid rise in the so-called healthy sodas. Not only does this include carbonated waters with flavor, but also a growing segment of sodas with purpose. In fact just about every beverage forecasting report puts healthy soda at the top of the list. Enter Mayawell which offers not only a low sugar alternative, but also one with prebiotic properties for gut health.
What are prebiotics? A gut microbiome primer
While still in its infancy, research into gut health has revealed some fascinating things, a lot of which is centered around the importance of good bacteria in your intestines often referred to as your gut microbiome. Good bacteria is essential not only for good digestion, but also for keeping the bad bacteria at bay. Too much bad bacteria throws your gut out of balance and that can impact not only digestion but other parts of your body like your heart, kidney and brain. And there is now growing thought that an unhealthy gut microbiome is the leading cause of obesity.
What can help fix an unhealthy gut microbiome? Reintroducing good bacteria, or probiotics into the system in the form of supplements or probiotic rich foods like yogurt, kimchi, sauerkraut, sourdough bread, in other words, fermented food. If the size of the probiotic market is any indication, $67 billion in 2022 and forecasted to reach $108 billion by 2028, our guts are in crisis! Additional research into gut health has found that probiotics alone are not enough to create a healthy gut biome. They need loving care which comes in the form of prebiotics, a non digestible kind of fiber that feeds good bacteria, hence why you are seeing more products that tout prebiotic benefits.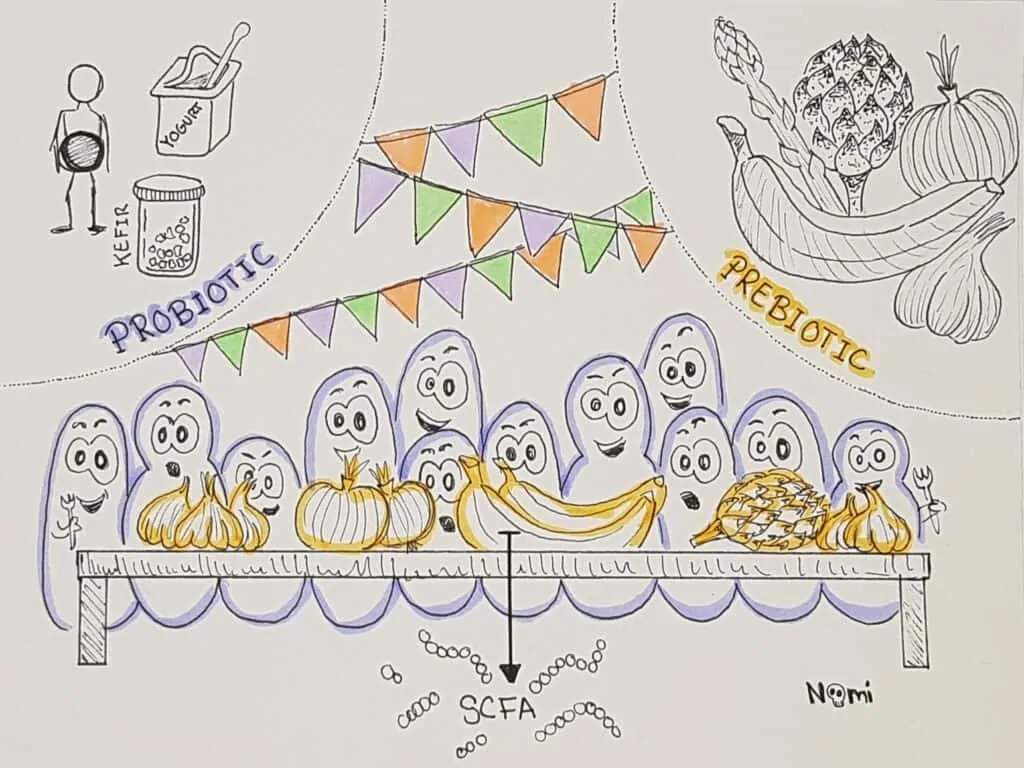 How many times have you heard your doctor say eat more fiber? It's because fiber can be a great prebiotic, but it has to contain the right kind of molecules to be beneficial. Inulin is one of those and belongs to a class of molecules called fructans that are used by plants to store energy. Plants that store inulin do not store other types of carbohydrates like starch, which is generally seen as a "bad" carbohydrate because of how quickly it breaks down into sugar in the body and is absorbed in the intestines. The fructan class of carbohydrates that inulin belongs to are not digestible by the human body but are by good bacteria in the gut which makes them a great prebiotic. It also has the added bonus of being recognized by the FDA as a dietary fiber. Plants that use inulin include artichokes, chicory, beets and agave, which is where and how Mayawell comes in.
Inulin, agave and soda
Mayawell was co-founded by Vicente Reyes who has a successful track record in creating brands. He founded El Señorio mezcal in 2009 before selling it to Casa Armando Guillermo Prieto in 2010, and partnered with AdrinAdrina and Elliott Coons to create Gem & Bolt Mezcal. He is also the founder of Hermano Maguey, a Oaxacan NGO "whose mission is to encourage and promote equitable relationships based on practices of financial, social and cultural inclusion with families of indigenous origin in Oaxaca, in the exploration of sustainable maguey harvesting systems based on the circular economy, as well as respect for the rights of native peoples, their customs and traditions."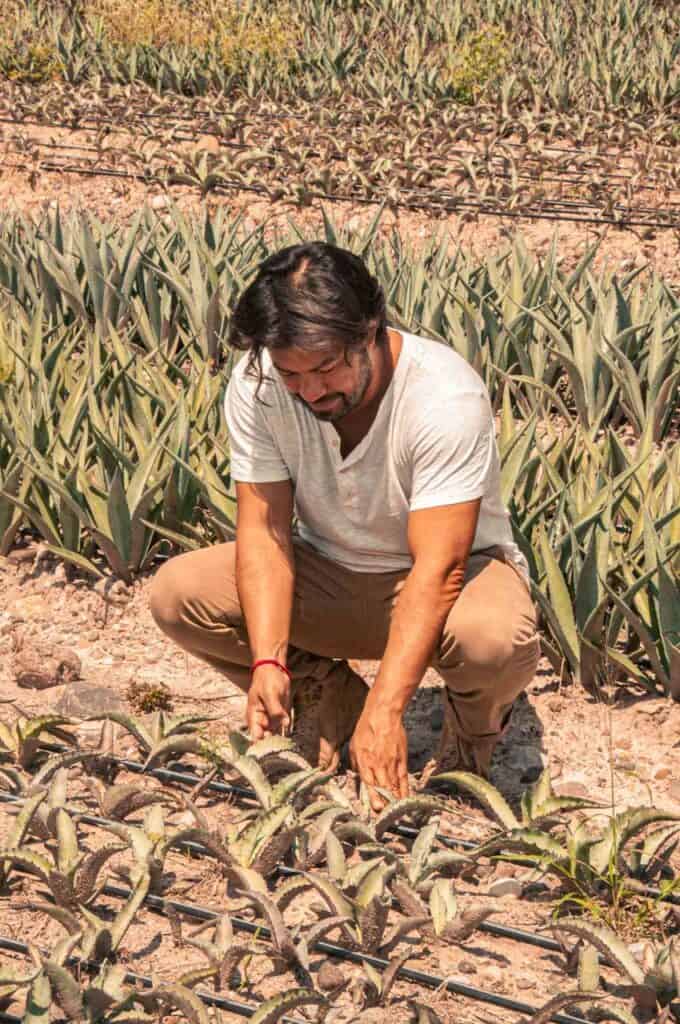 Creating a "purpose driven, healthy soda", particularly one that stemmed from agave was a natural move for Reyes. "What has come out of our work with communities in Hermano Maguey is that we need to look at agave differently. There are other uses that create opportunities to sustain the demand for agave outside the production of mezcal. That diversity offers greater sustainability for communities," explained Reyes when I spoke with him.
Inspired by the health benefits of pulque, the fermented agave sap beverage, and the success of Yakult, a hugely popular probiotic drink, Reyes began researching how to make a non-alcoholic, non sugar beverage filled with pre or probiotic benefits. "Kombucha really opened the door to create this market of healthy sodas," said Reyes. "Our initial dream was to create a drink like Yakult without all the sugar that could be marketed kids."
His research led him to inulin and the fructans found in agaves, specifically the Tequilna Weber, the agave used in tequila production, and Espadin, both of which contained huge varieties of fructans. What he found was vast prebiotic functionality within agave. Further research enabled Reyes to extract specific inulin fructans from the agave that have specific interactions within the gut which led to a patent for their proprietary Active Agave formula. The result is a low sugar, low calorie drink that is good for gut health and has potential well beyond the kids market.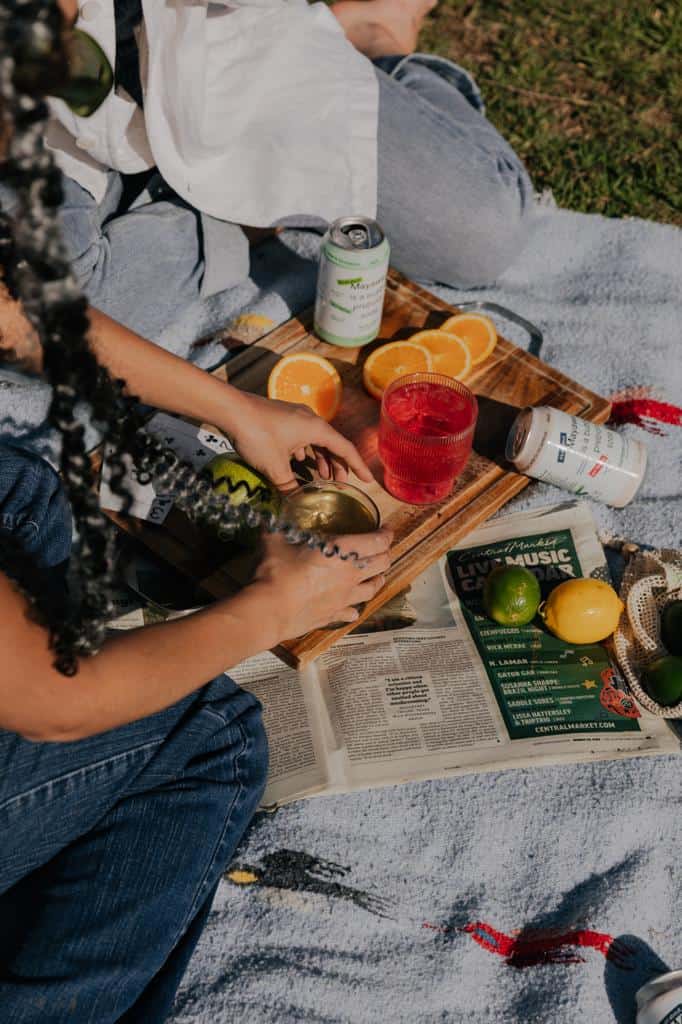 The inulin is extracted from the agave by using a diffusor with enzymes in a process not unlike the extraction of agave syrup, though much more fine tuned to get the exact fructans they need. And while diffusors are often criticized when used in making Tequila and Mezcal, they are efficient in extracting the fructans. Mayawell uses five to six year old agave because that is where the greatest inulin is found, and needs only 20 grams of agave per liter vs the six kilograms usually required for a bottle of tequila or mezcal. The inulin used in Mayawell is currently produced in Jalisco and though either or both agaves can be used to extract the inulin, right now the Tequilina Weber is the primary source. The different flavors include Pear Lime, Watermelon Mint, Raspberry Cucumber, Pineapple Mango and Strawberry Ginger. Each only has four grams of sugar derived from agave and are less than 40 calories.
Mayawell is headquartered in Austin, Texas and has been focused not only on the Texas market, but also California, New York and Florida. Two percent of the profit of each can's profit goes to Hermano Maguey.
But how does it taste?
The healthy sodas market is challenging for me– I am a classic Gen X cynic and have been through several waves of the next big thing in healthy food and drink. Remember when pomegranate juice (or acai berry or chia seeds) were all the rage?
I am a huge believer in the role bacteria plays in gut health and have followed the growth of the pro and prebiotics market with both hope and skepticism. When the world went crazy for kombucha, let's just say, I never got on the bandwagon. Not only did I not like the flavor, it definitely caused serious intestinal distress. And sodas? Well, I generally steer clear because those calories can add up and just about every low calorie drink out there has that overly sweet taste that comes from aspartame and stevia.
That was not the case with Mayawell. Its flavors are balanced and refreshing and any sweetness feels more natural (yay agave!). As Reyes told me, "Mayawell's prebiotic soda is so versatile. You can enjoy it first thing in the morning, after your workout, or as a mixer with your favorite Mezcal." Though I haven't had it first thing in the morning, I will never give up my cherished morning coffee, the Mayawell sodas are super refreshing after a workout. I also like drinking them while I work as it breaks up the monotony of water. And while I haven't tried it yet as a cocktail mixer, I am sure it would make for a good low ABV drink with a splash of mezcal.
As for whether it works, let's just say, it's no Kombucha, which for me is a good thing! When I drank one each day for a week, I definitely felt lighter and less bloated and that is always a good thing.