Details
Location: San Dionisio Ocotepec, Oaxaca
Agave: Espadín / A. angustifolia – abocado con lemongrass
Maestro Mezcalero: Lucio Morales López
ABV: 40%
Tasting keywords: Lemon zest, melon.
NOM 70 Classification: Mezcal Artesanal "destilado con"
Nose
Eureka lemon zest, freshly sliced melon.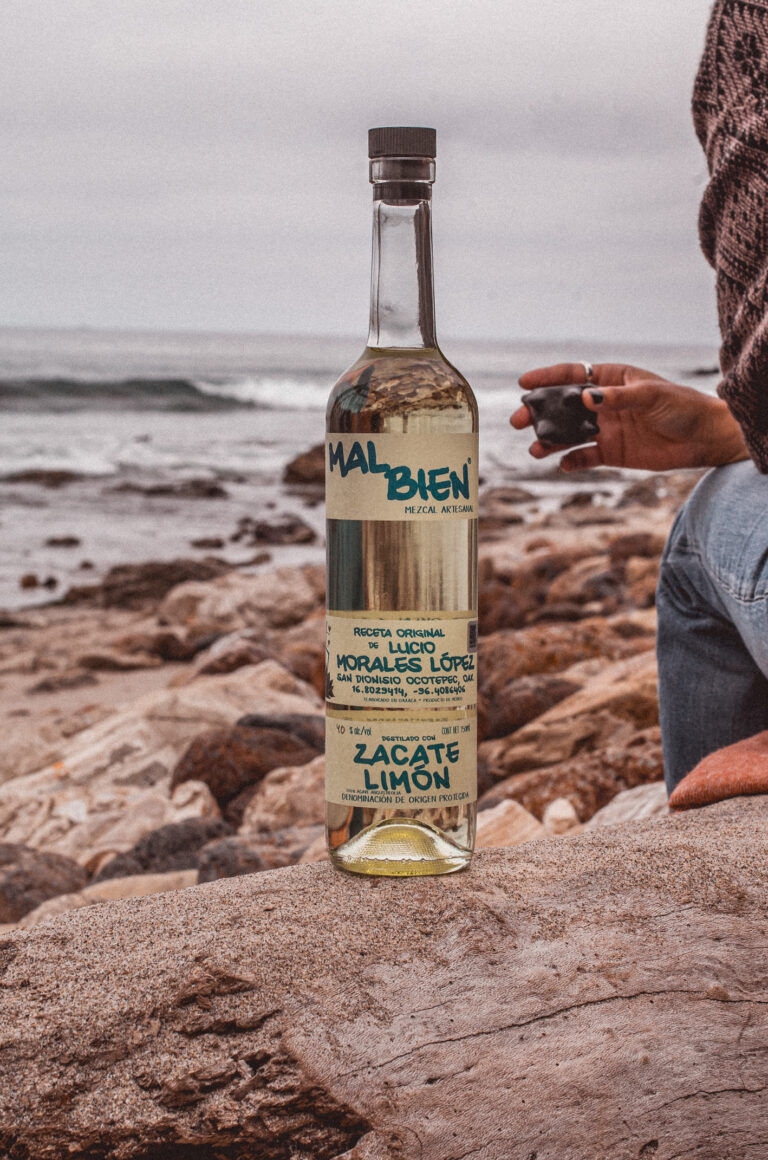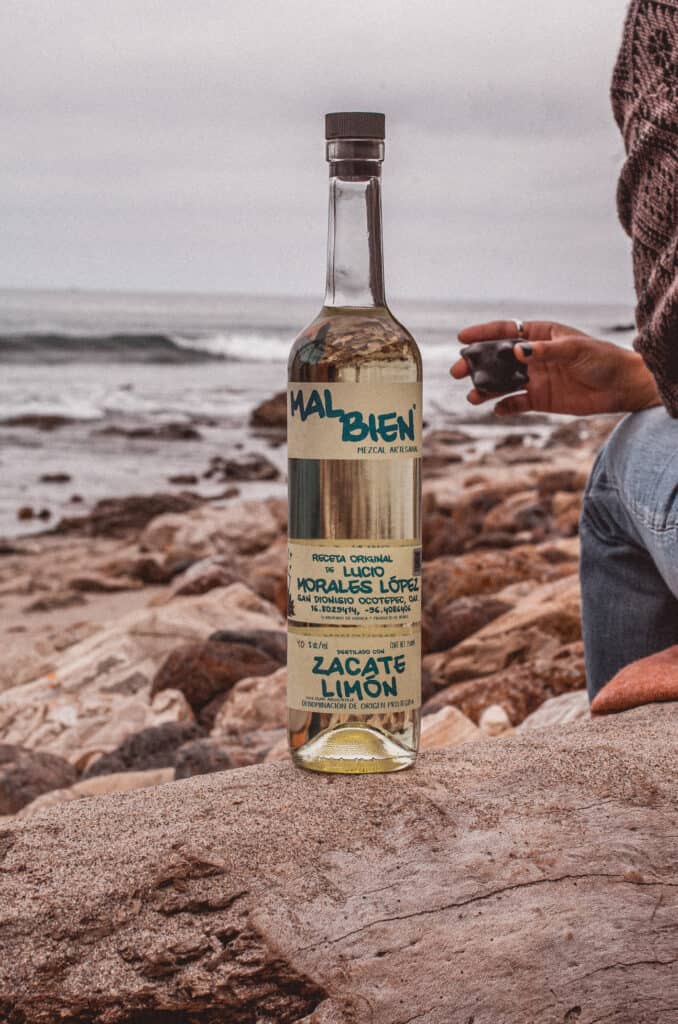 Taste
The obvious comparison is to limoncello but instead of the cloyingly viscous hangover producing experience that you had on that last trip to Italy, the Zacate Limón presents a lovely bouquet of citrus fruit flavors which leaves you with a pithy zesty aftertaste.
If you love your spirits neat, here's your highball. If you're more on the G&T spectrum, this is perfect with a splash of tonic water. Obviously, other cocktail applications are manifest, as in, make a Margarita with this and a touch of simple syrup and you're all set to celebrate the rest of summer.
Production Details
Roast: Six day roast in 12 ton pit and then rested for one day.
Crush: Tahona.
Fermentation: 3-5 day pine tank wild fermentation.
Distillation: Twice distilled in 275 liter copper alambiques. The second distillation includes freshly harvested lemongrass.
Rest: Adjusted with water and rested for seven days with lemongrass
Background Notes
Read the full story on Mal Bien's website but this is both distilled with lemongrass in the second distillation pass and then infused with lemongrass as it rests. At $30 a bottle it's a complete steal for Mezcal Tonics and any other cocktail you want to make with it. Most gins aren't this inexpensive.