Distance learning in the agave spirits world.
Ventura Spirits is the third Californian distiller that I know of to experiment with agave spirits. Their process and experience say as much about CA and the US as it does about the expanding world of agave spirits.
Let's get the first thing out there. The makers of these spirits haven't been to a palenque or a Tequila distillery. Their entire experience is as Californian distillers. Much like Sean Venus in Santa Cruz or Lance Winters at St. George Spirits in Alameda they are distillers who come to agave without being steeped in Mexican traditions and achieve amazing results because of their orientation. They were inspired by mezcal to transform local agaves into a spirit all their own.
Who are they
Located in Ventura which is sandwiched between Santa Barbara and the LA basin, Ventura Spirits was founded in 2011 by brothers Andrew and Anthony Caspary to bring Ventura's sense of place into the distillery. They're well known for Wilder Gin and Amaro Angeleno: The gin is a spectacular reflection of native and naturalized Californian botanicals like Ojai pixie tangerines, sagebrush, and yerba santa. The Angelico picks up the cue as a native Californian amaro. It's been extraordinarily successful in bars for spritzes, negronis, or neat over ice. In these days of apocalypse in California, it's a smile in a glass, a reminder of better days which will hopefully soon return. .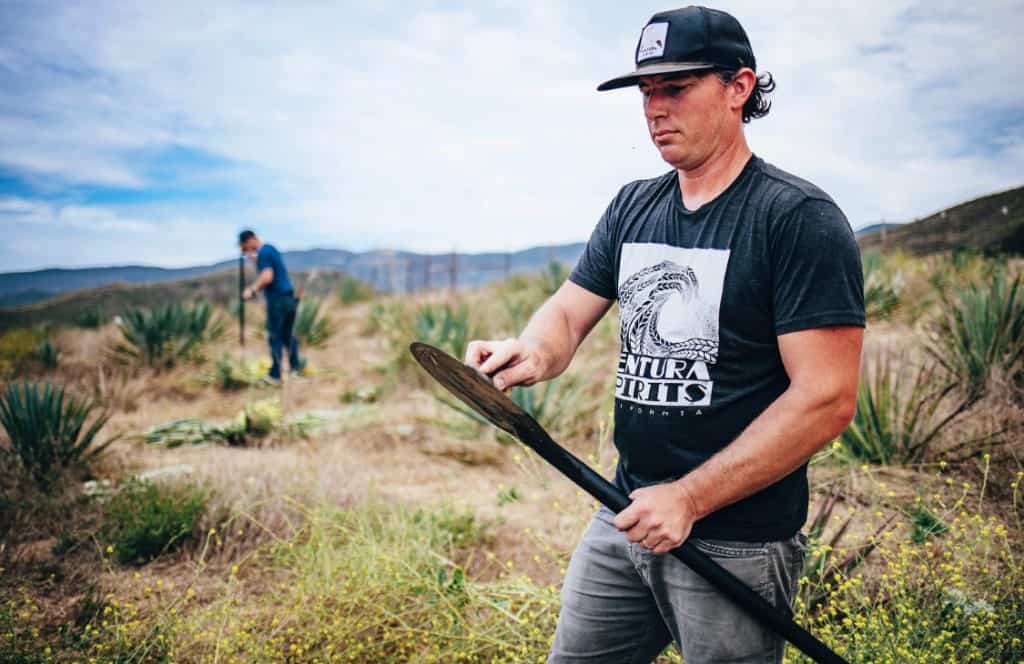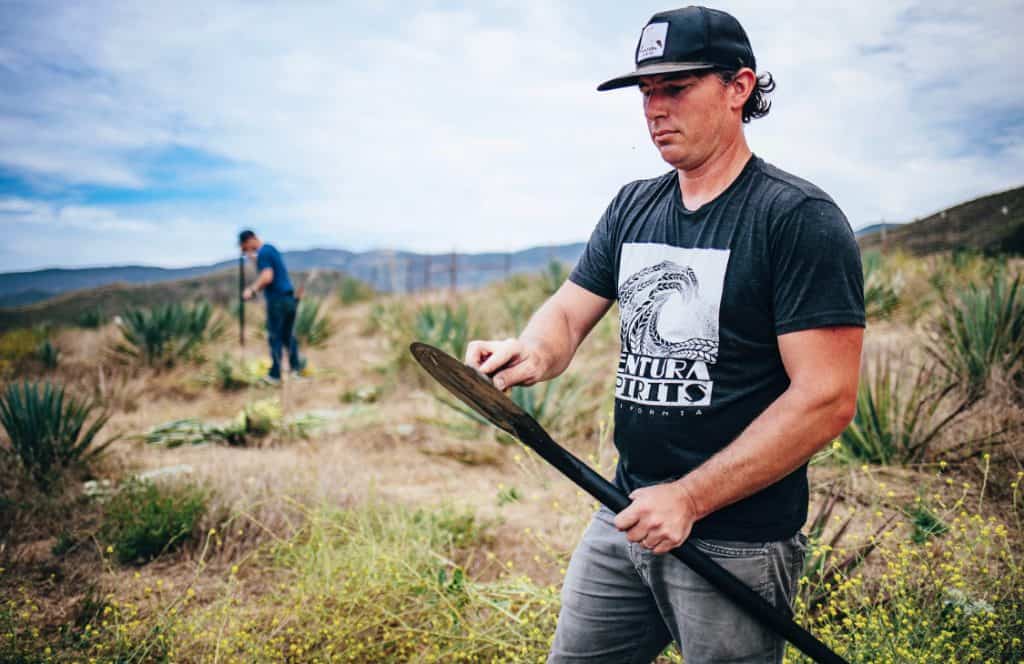 The Ventura project is very much a DIY affair. Andrew Caspary says that he and his brother "started as hobbyists at a young age and had to figure things out ourselves because we hadn't worked with and learned from experts. That process underlies all the spirits that we make. When presented with the opportunity to work with agave what were we going to to say "no"?"
The Paloma project
And that opportunity popped up like many a fortuitous connection – John Kleinwachter, from the historic La Paloma Ranch approached Ventura Spirits about the possibility. Caspary says that "To make an agave spirit is not something we had planned on until we were approached by John, it fit well with our approach which is to use what grows well in our part of the world, then make what makes sense to distill here, what spirits fit this area."
Starting in 2015 Kleinwachter planted 1,000 agaves in coordination with local nursery man and agave specialist Doug Richardson. They've been adding agaves annually ever since branching out from the original A. tequilana to other agave types as they go. Richardson narrates a really nice video about the harvest that you can see on the Santa Barbara Independent Facebook page
The Independent's Matt Kettman has a very nice article about the Ventura Spirits agave spirit project with great photos. The photos and video show Kleinwachter harvesting with a coa and, as Richardson discusses, they're working on a variety of agave types tailored to the local climate, especially the possibility of cold snaps. It's all part of the larger story of what varieties adapt the best to the local environment which is critical to everyone involved. Richardson has been very keen on the prospect of agaves in a California ecology riven by drought, forrest fires, and erosion.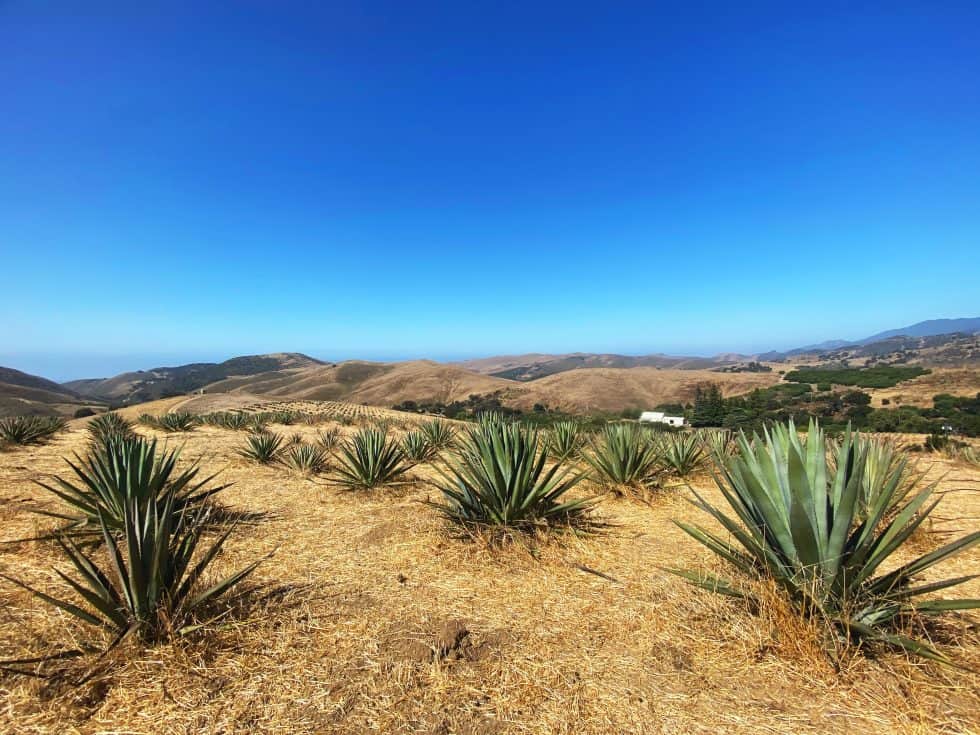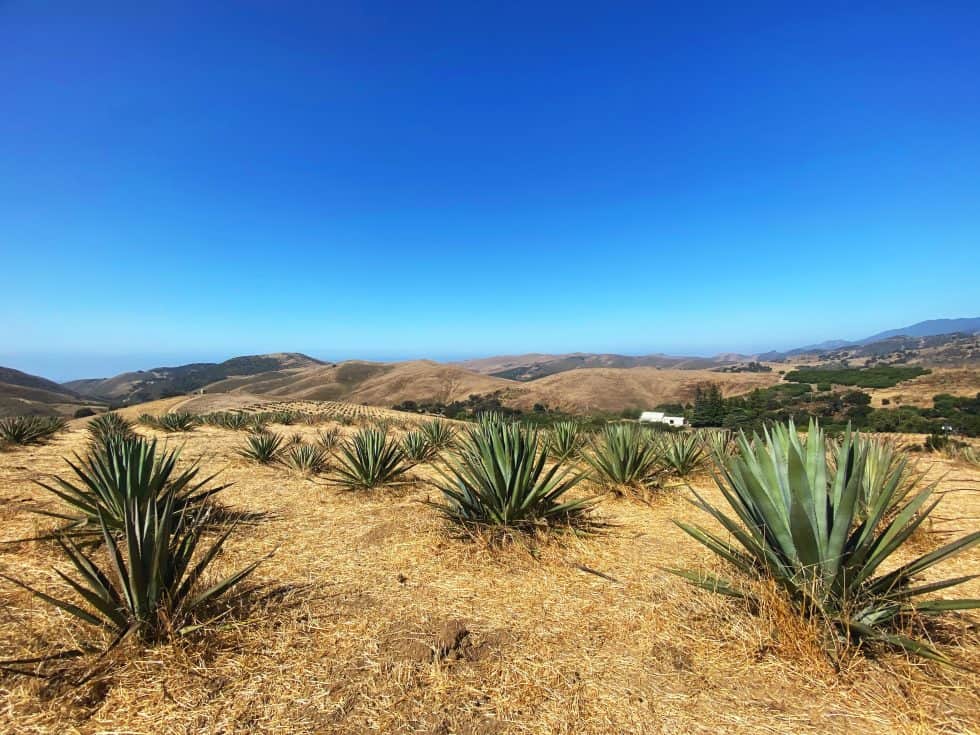 Nearly everyone else involved in agave cultivation locally lights up at this idea because it seems like the perfect plant for this ecosystem. Hundreds of miles north in the Sacramento Valley, Craig Reynolds is pursuing a very similar project with similar motivations. As Richardson and Reynolds realized long ago, agaves are fire breaks, don't need irrigation, and end up producing a fantastic fruit. One of the nice things about this distilling world is that it's a very collaborative affair: Reynolds invited Anthony Caspary and Tarmy to the agave roast for the forthcoming St. George agave spirit where the entire crew met and mingled.
That same inspiration animates the Ventura Spirits project. Partner Henry Tarmy is completely engaged with how to integrate the distillery into the local ecological system. He told me that he got excited by the idea of how "distillers in a given place use surplus and whatever is given to them. We were interested in asking the question of how does that apply to the here and now in California. How do we redirect waste streams or act in a way that makes the most sense for the land? The agave is an example of that in a very compelling way for us."
Which agaves?
That's the wrong question. They're still doing it and figuring it out as they go so it's more a question of an evolution. Ventura started with tequilanas because that's what was planted at Paloma Ranch. But the experience has been anything but regular. As Caspary told me "The first agaves we harvested were just five years old. We didn't harvest them because we wanted to, we imagined that we'd have a few more years to get a plant but they sent up quiotes and were ready to go. Whatever combo of reasons in the climate and soil, these guys were ready to go. We were pretty comfortable with it, they brixed really high at 30-40 brix."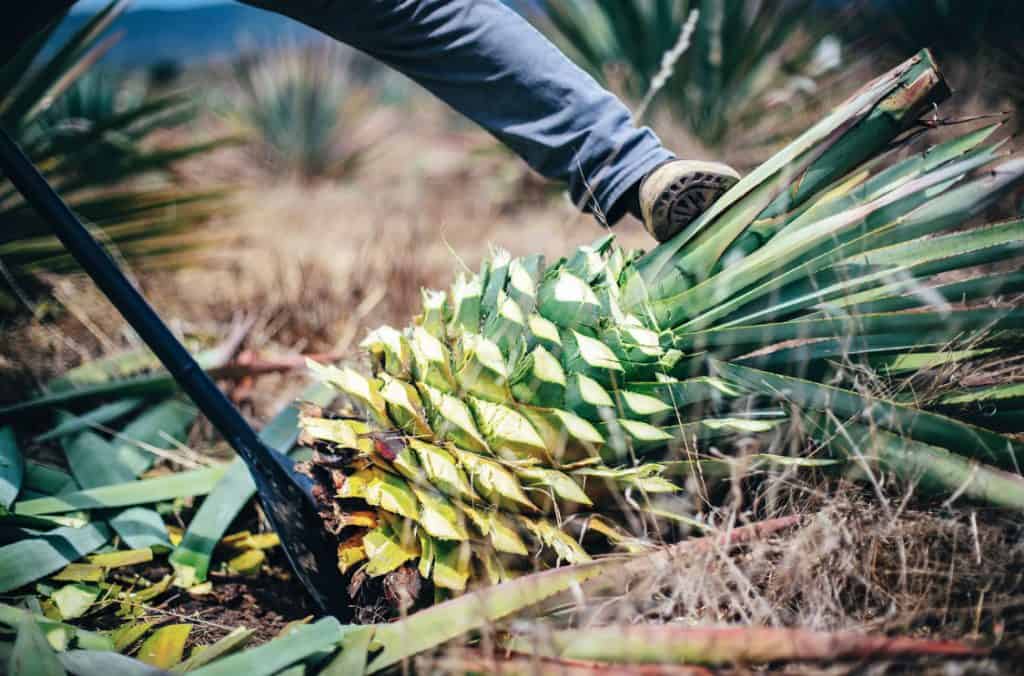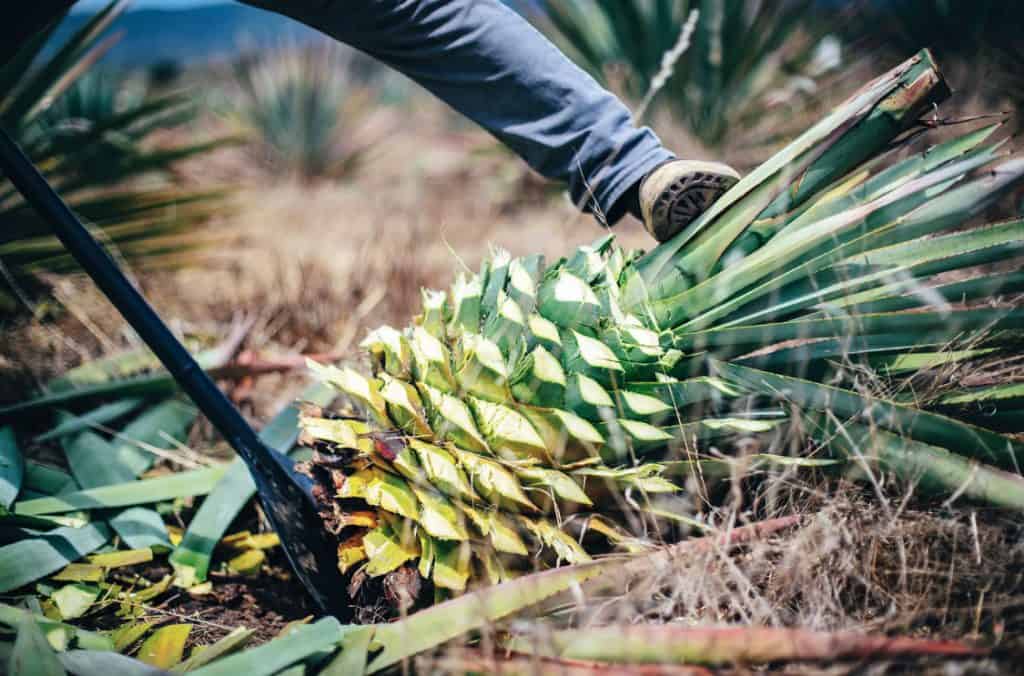 But they're branching out to see whether other varieties adapt better to the local climate and contribute different elements to the distillates. They are particularly intrigued by A. americana plants which grow well in the area as well as A. mapisaga. Who knows what will thrive best in all the little ecosystems across California? Only time and experiments like this one will tell. As Tarmy says "We're equally excited about americanas because they grow really well and have unique flavor."
Tinker, Distiller, Innovator, Eureka!
As many have found, agaves are absolute beasts to work with. The fibers that make for such great rope make it equally difficult to crush while the sugars which make for such great candies and subtle spirits can be almost impossible to ferment. The Ventura team didn't have any background with agave spirits so they studied videos and applied their native distilling experience to the project. As Caspary describes the process "Our basic goal is to get an agave spirit that is as true as possible to Californian agave… this is an Agave tequilana grown in Goleta, CA!"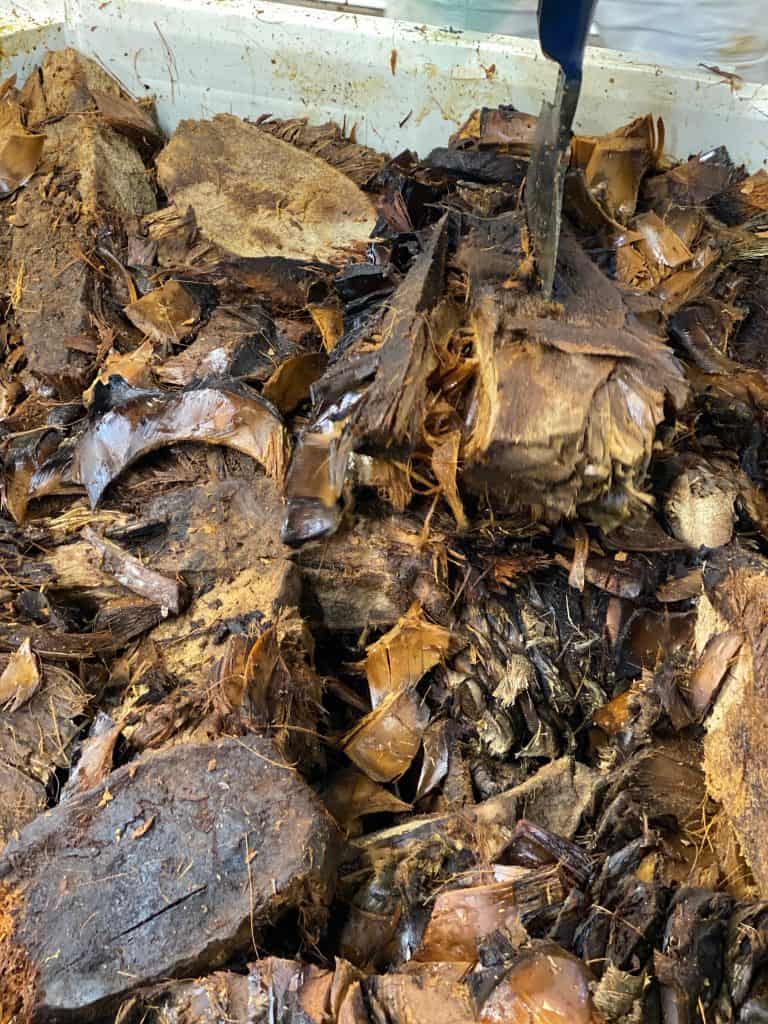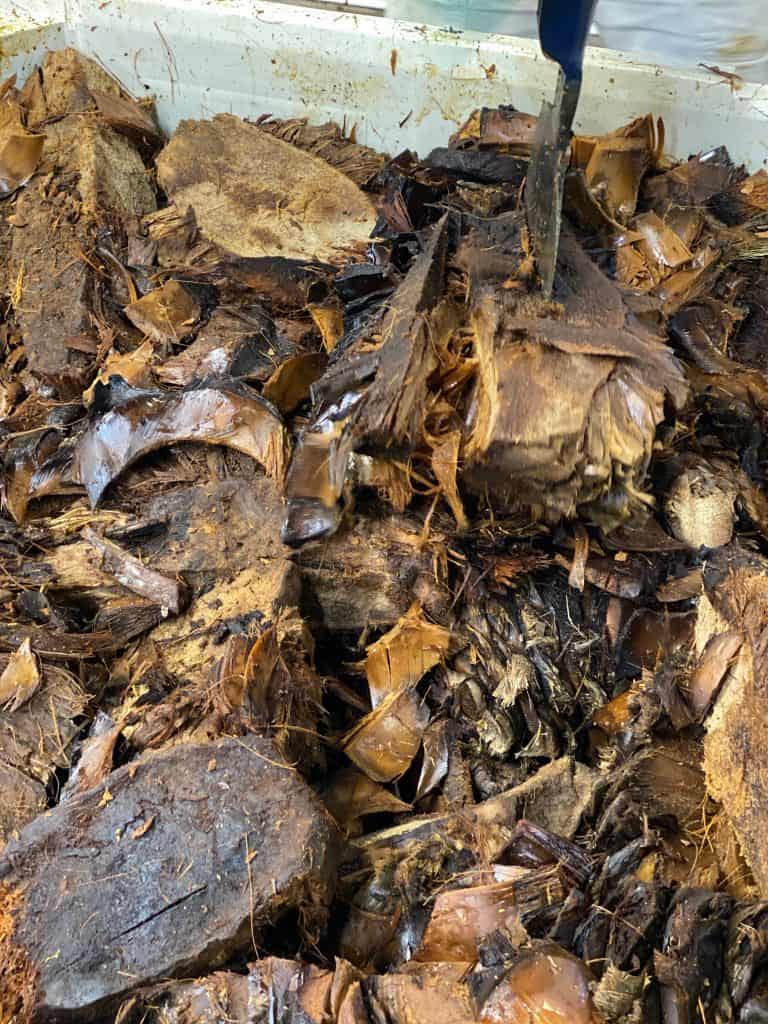 Forget about roasting underground or in an autoclave Jalisco style, Ventura uses their still as the steaming vessel. Caspary says they "load the still full of halves or quarter piñas, add a bit of standing water on bottom, dial steam down as low as possible for between 24-36 hours, until we get a nice deep caramelized brown. We were looking at pictures of "real" agave spirits production and thought 'that's right!' it tastes sweet." Their initial crushes were in the classic manual fashion adapted to local hardware supplies; they used four by four posts with handles. Caspary describes this approach as "really discouraging. It was very inefficient, we did it because we had to and didn't have any other method." That hard earned wisdom is why many mezcaleros have moved away from hand mashing, the Ventura Spirits team did its research and adapted a hammer mill to the purpose.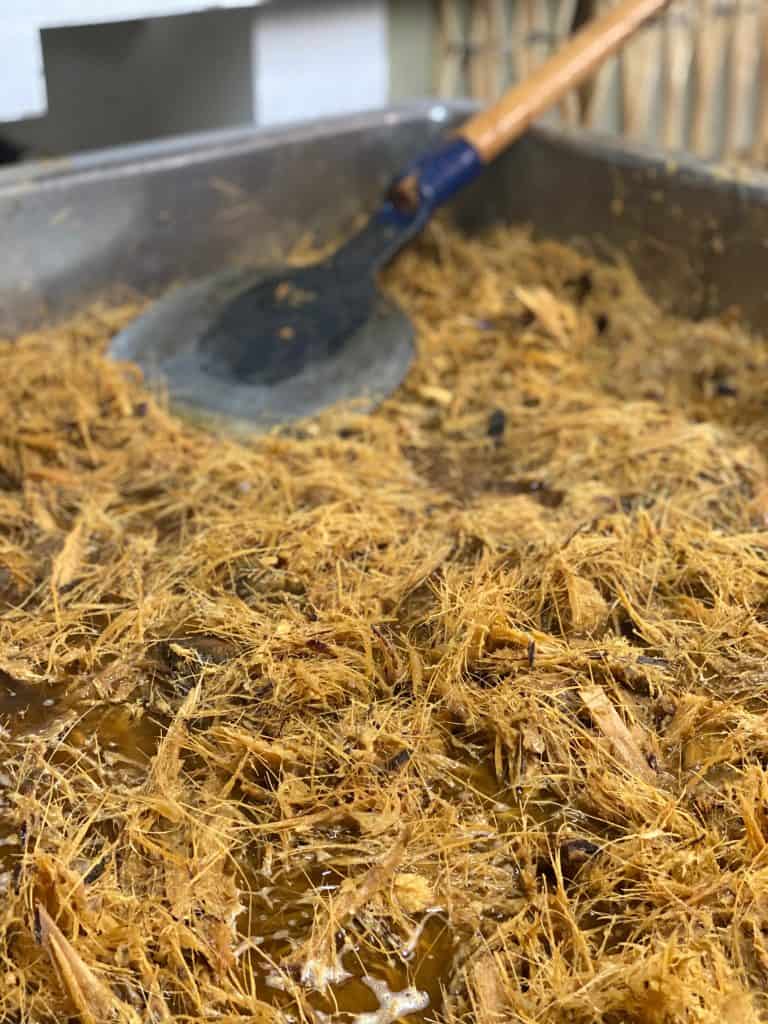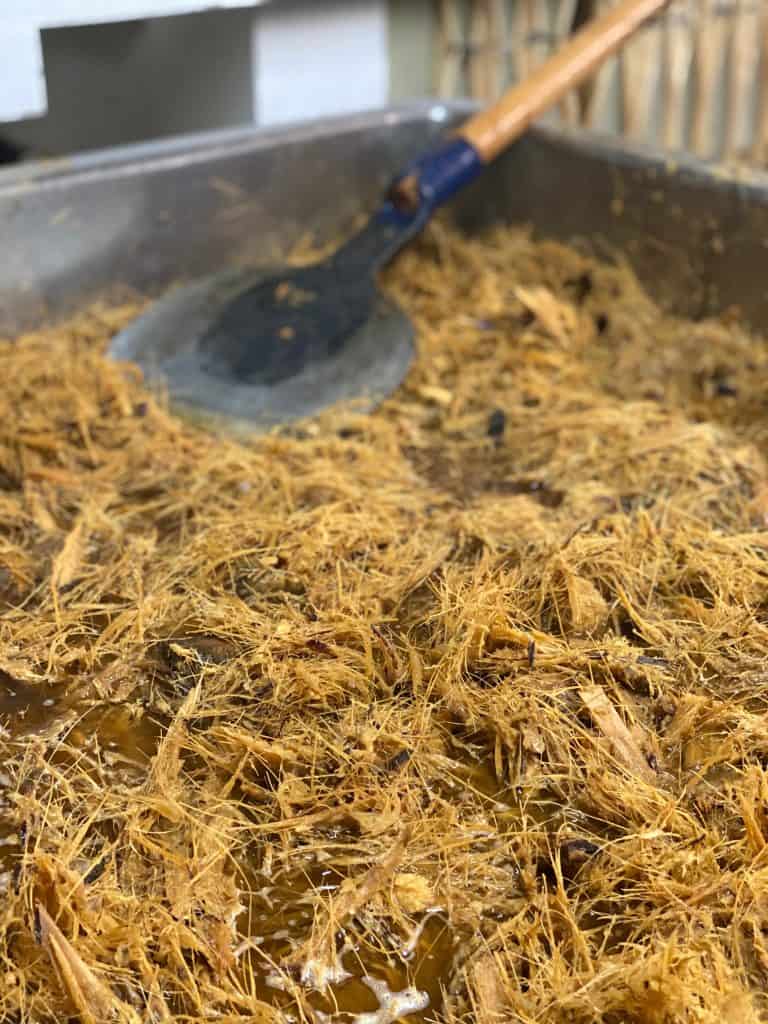 Then they wash the fibers because they figured out that their method worked better with pure liquid. They add a combination of wine and beer yeasts to the liquid to get it fermenting, sit back, have a beer and just watch the agave go to work.
Kidding! Fermentation can be the trickiest part of distilling agave because so many factors come into play ranging from the sugar content of your mash to the ambient temperatures. Anyone who has tried really has a keen appreciation for how tricky it is for mezcaleros to figure this out in their open air distilleries.
Tarmy says that agave is "definitely the most difficult raw material that we have worked with. Compared with fruit juice that you basically can't stop fermenting, it's tricky. You hear the romanticized short version, that microbial varieties on farms are unique and cultured over generations for an optimized natural fermentation. That didn't happen for us. We had some sequential batches where we were able to carry fermenting liquid to new batch, sometimes we started from scratch which was slower to start."
And then the simple part, distillation. They use a 300 gallon hybrid column pot still with four plates in the column and run their agave spirit through a double distillation. But they're still learning with every batch, Tarmy says this is "not a linear path for us. We are learning as we go along." But they're also adapting their original process to their work with agave. I was curious how they approach the full cycle of distilling and deal with waste management, Tarmy says that they'd already had a "pretty good system at this point for disposing of all of our raw material solid waste, with all of it going to local farms for animal feed and compost." So they hand off the left over agave fibers to a local organic farm where they're composted used as soil amendments "within a couple miles of the distillery."
As for what it tastes like, check my tasting notes.
Not just agave
California has extraordinary ties to Mexico. It was originally a Mexican territory and the very idea of what is Mexican is part of this state as the whole complex of Spaniards, indigenous tribes, and other peoples mixed, fought, and created something new called Mexico.
The same process happened with plants. Agave may seem native to California but was most likely brought to the area by successive waves of people, the latest being landscapers and nursery managers like Doug Richardson who find that the plants are perfect matches for our ecosystem.
Plants that occupy the same areas throughout Mexico also make their homes in California like the Opuntia aka the prickly pear, a cactus that provides two foods, nopal paddles and prickly pear fruits. Nopales are amazingly versatile appearing as salads, pickles, sautéed in tacos, and in many other Mexican preparations. But the prickly pear, or tuna, is a real shining star of Mexican gastronomy eaten raw as a fruit, frozen into ice creams, cooked into jams – its distinctive flavor is everywhere in Mexican cuisines. And the plants have been in California so long that they're considered natives. I know of some very mature examples that are at least 15 feet tall and have grown into impenetrable thickets. Some people even decorate them as Christmas trees because they're somehow more appropriate and sustainable.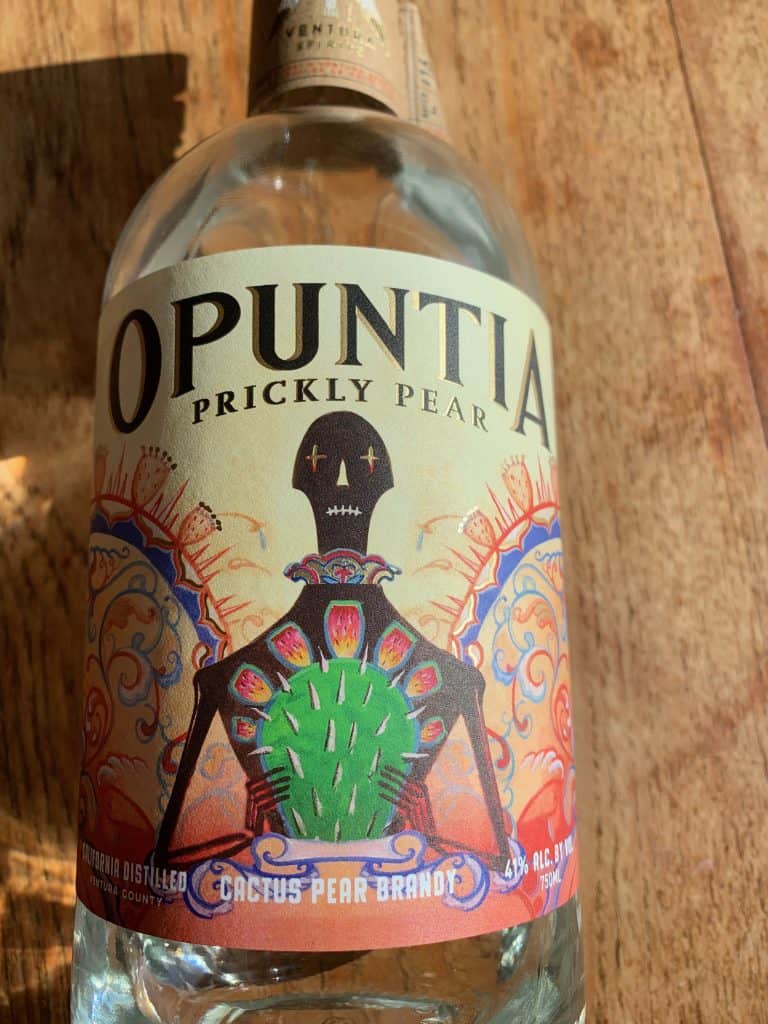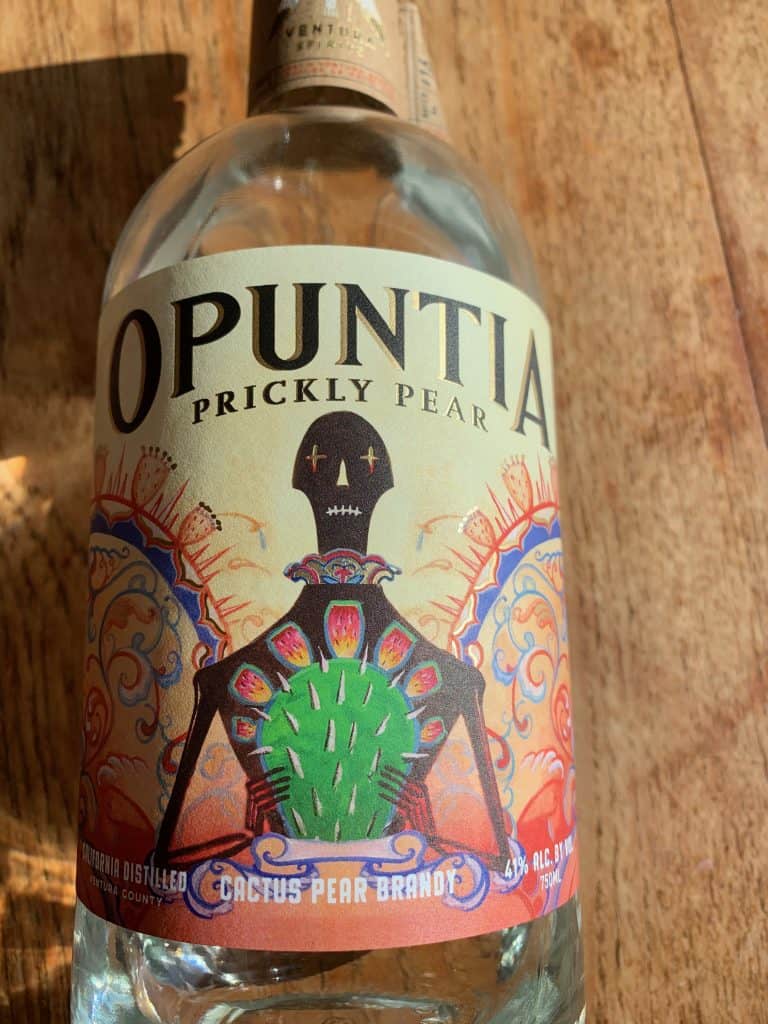 So, it's no surprise that the Opuntia also features in an eponymous spirit from Ventura Spirits. The crazy illustration on the label is a great preparation for what lies within (read my tasting notes for more on that topic) but the story behind it mirrors the California/Mexican relationship at every angle. Tarmy told me that "We started out doing it because prickly pears are so ubiquitous around here. We were harvesting from area ranches, when we started scaling up we started buying from commercial grower in Salinas but then he tore out all his plants." So now they import the fruit from Mexico and distill it here with the goal of getting local growers to produce for them.
Caspary is definitely trying to plant the idea in local grower's heads because they "can piece together several thousand pounds but not enough for a majority of our sourcing needs," so he talks to local land owners and floats that idea out there. As he and Tamry are quick to note, the Opuntia is another plant perfect to all the crisis and opportunities in California because it doesn't require a lot of water or attention and it can be readily used both as a food and raw material for a spirit. You don't have to tell many people that, just look at the banks of Opuntia when new nopales or prickly pears mature, the people in the know drop by to harvest them when they're perfectly ripe.
The Ventura Spirits Opuntia is classified as a brandy and it certainly is a call back to the old world's eu de vie traditions, that nose screams kirsch, but the flavor is something all its own. Caspary says that "there's this old German/Austrian guy who comes in and buys it, loves it for similarities to kirsch. For people who know the category, it jumps out as big bold unaged fruit spirit." I can second that description and also see its cocktail uses, big enough in body to be mixed, subtle enough to highlight other flavors. It's something that I'm working with a lot in the bar these days. Andrew mentioned one cocktail in particular that has caught my imagination, the Cactus Cooler which is a split base of Opuntia and mezcal plus Ancho Reyes and lime juice with a touch of tajin. You get the idea.
With projects like these, can others be far behind? I wouldn't be surprised if I get a call after this article is published telling me exactly that. For the time being you can only purchase Ventura Spirit's La Paloma directly from the distillery either in person or through their web site which, given the current legal restrictions, means that it's only available in California. The rest of their spirits, including the Opuntia, Wilder Gin, and Angelico are all distributed throughout California and New York so you may be able to buy directly through a retailer and have those bottles shipped to you.