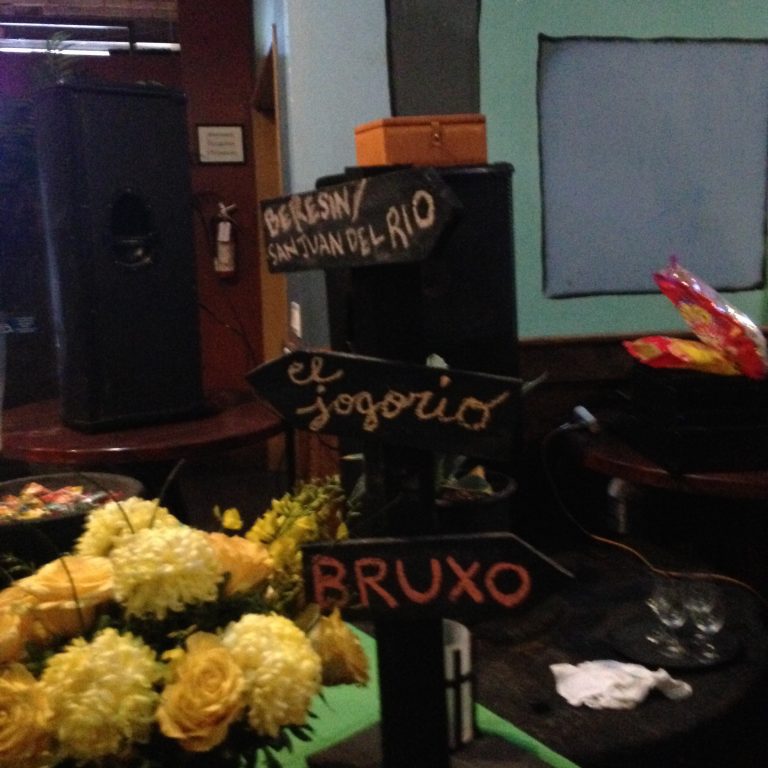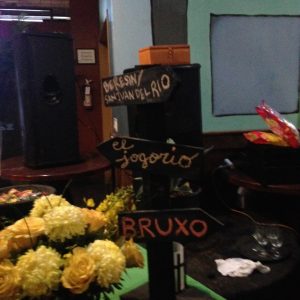 Yesterday we had a fine time at Tres' back room wending our way through their annual La Ruta del Mezcal with a variety of fellow aficionados and industry reps. A special shout out to Jayson Naona who organized everything. We obviously need more tastings like this.
A few items of note: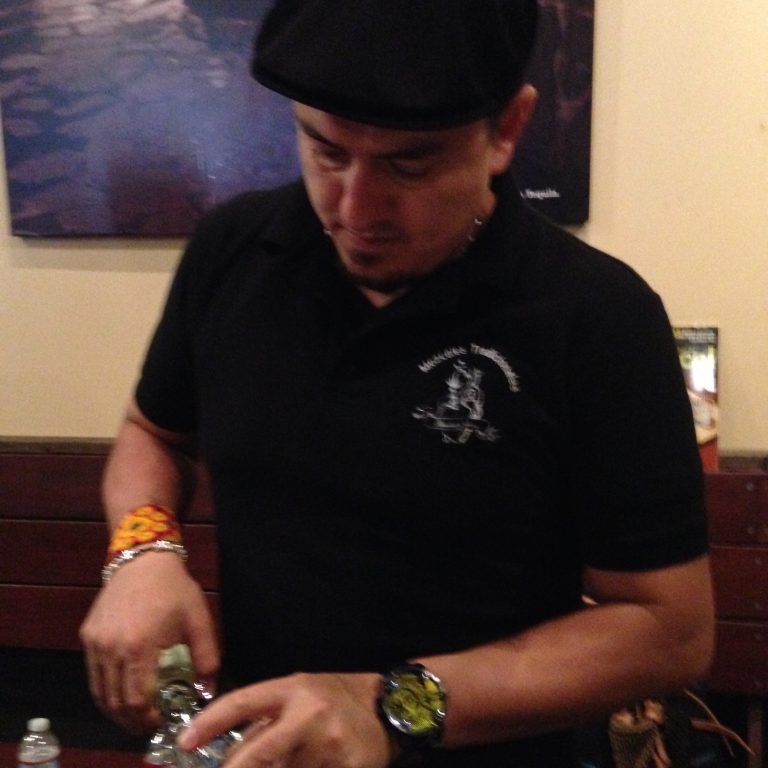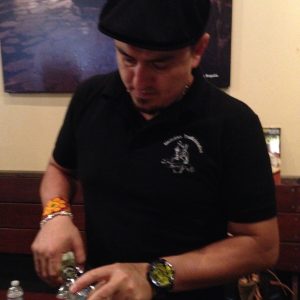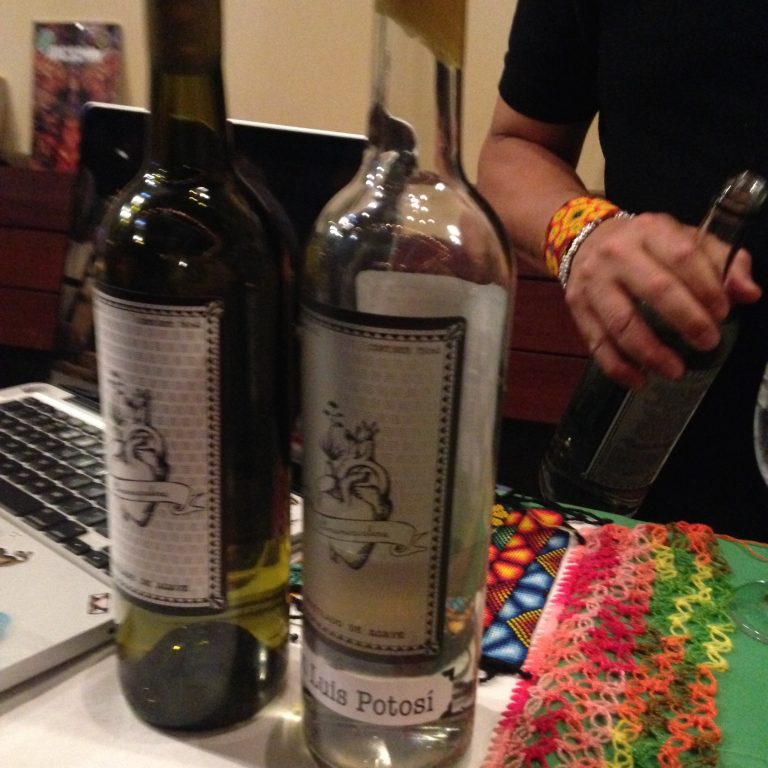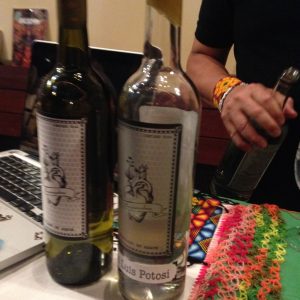 Erick Rodriguez aka Erick Almamezcalera poured some really interesting bottles. His batches are always small and distinctive. Yesterday he was pouring a Salmiana from San Luis de Potosi that was incredibly spicy and peppery even finding jalapeño notes. It would be a great match for meals. His Karwinskii was the mezcal equivalent of a spiced mango, full of classic agave fruit and peppery spiciness. By far the strangest thing at his table was the pechuga de iguana which flummoxes my descriptive powers. A lightening poll of other people I knew found similar responses that ranged from "otherworldly" to "indescribable." It was certainly powerful, strong flavors and strong alcohol.
Erick also displayed the unique ceramic bottles from the 50-year-old agave mezcal he has started to sell called El Cuarenteño. Get into touch with him through his Facebook page if you're interested in that. We'll have a bit more on that project soon. And he was selling some really nice custom copitas which are well worth a look.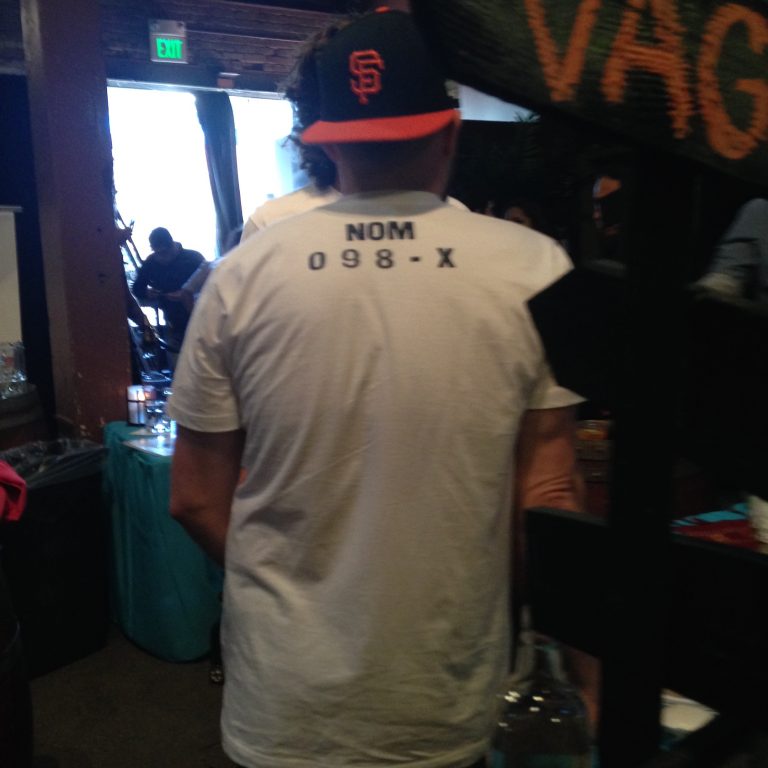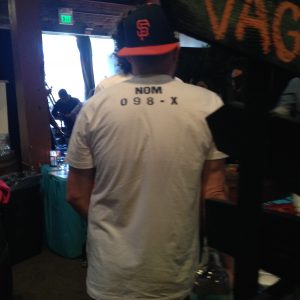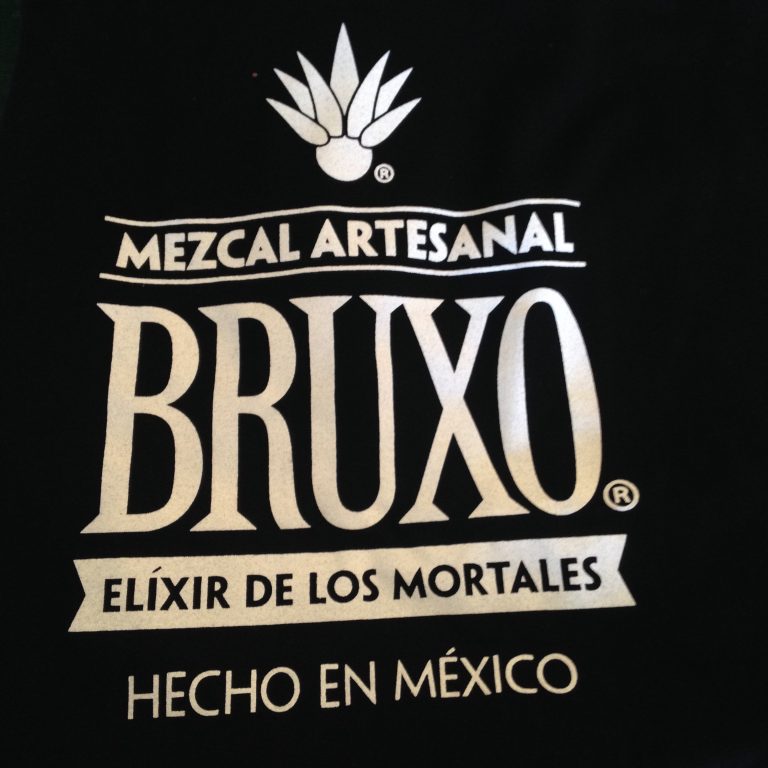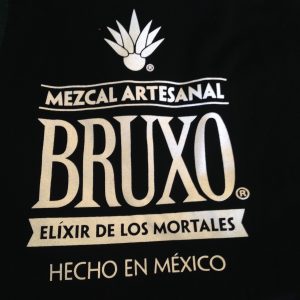 Mezcal t-shirts are officially a thing with the El Jolgorio crew wearing a variety, Bruxo offering its variant, Erick sporting his design and a few other versions wandering around. I'd be remiss if we didn't mention ours, we're already working on new designs so clearly there's a trend here.
El Jolgorio had a big showing at a table manned by three people and looked constantly busy. It's hard to read too much into that alone but the visibility of those bottles at bars and liquor stores tells me that they're making a big impact. Their upcoming tepeztate is definitely something to taste, sweet and well balanced.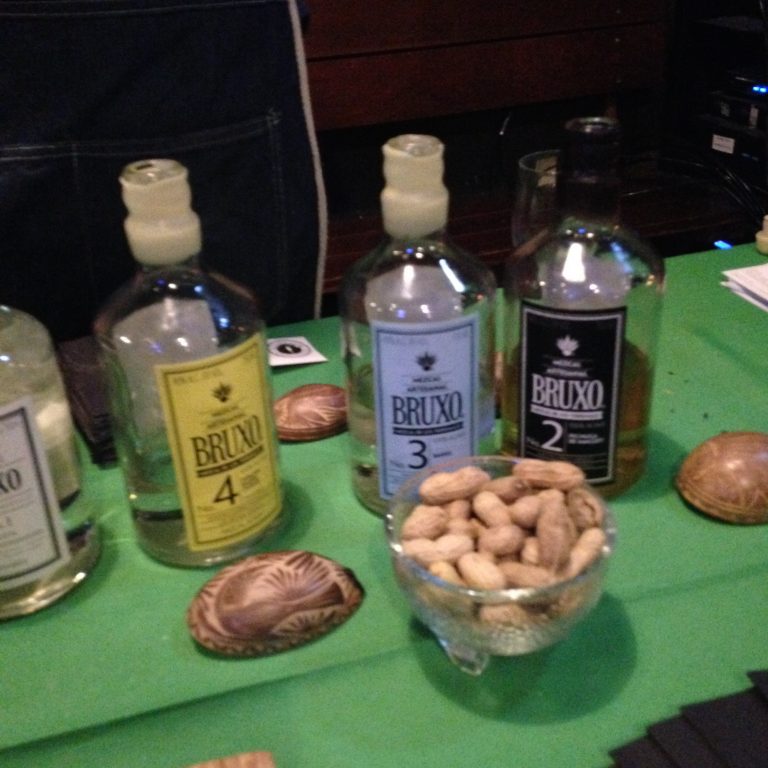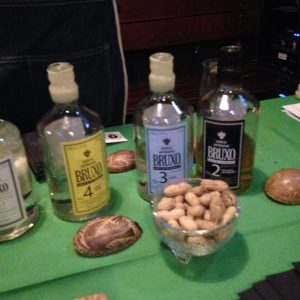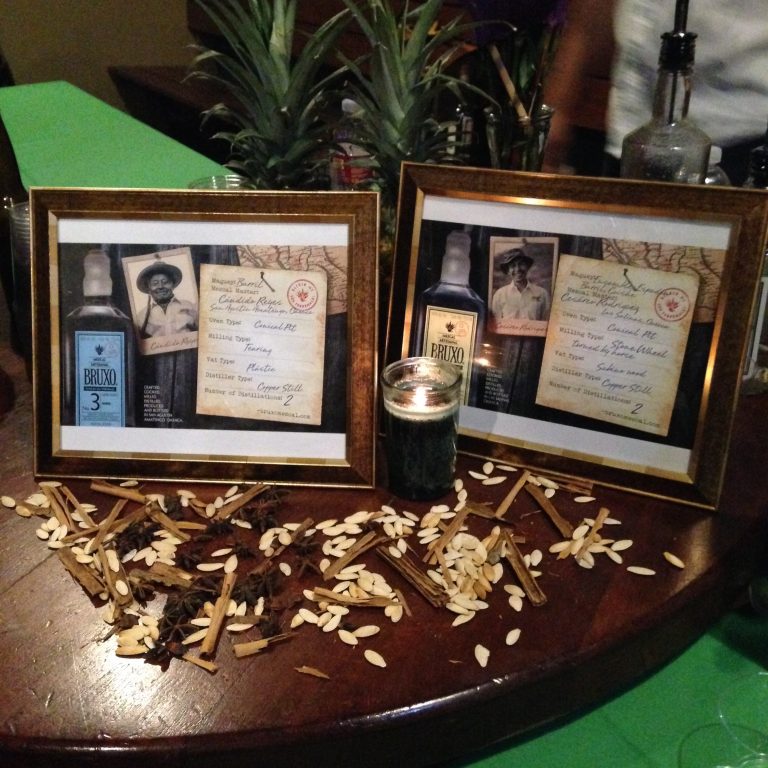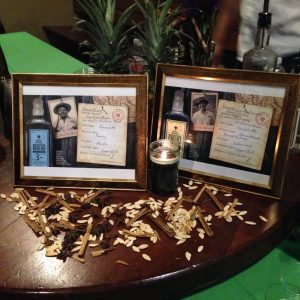 This was El Buxo's semi-official launch in North America so consider yourself lucky if you were there. They were pouring one through five of their series which is much more extensive in Mexico. The number three Barril was a stand out. Their California brand ambassador, Irais Monroy, told me that they may bring in others as well, keep your eyes peeled. It's really nice to see that their marketing is focused on their mezcaleros and the production features of each mezcal in their list.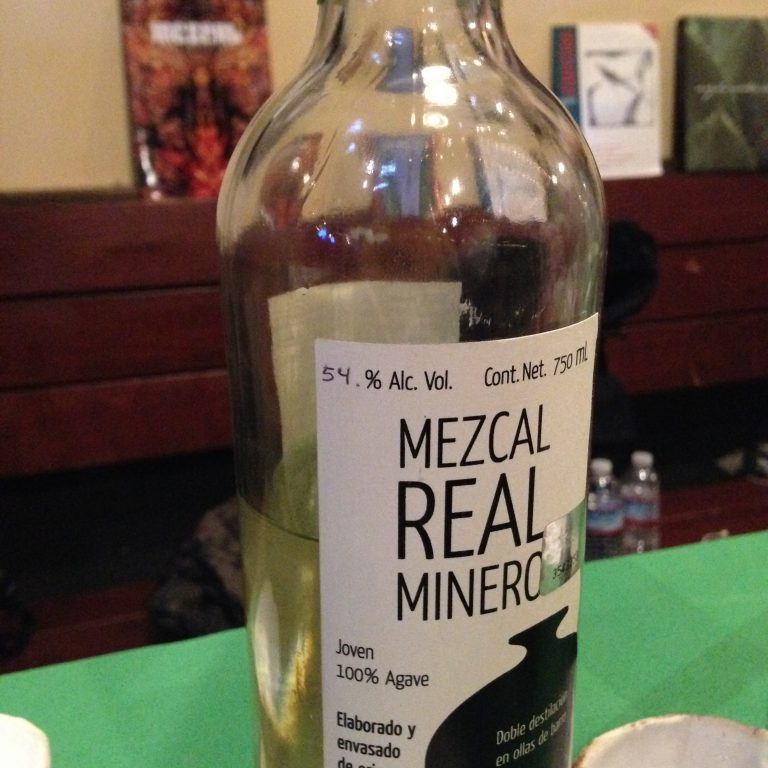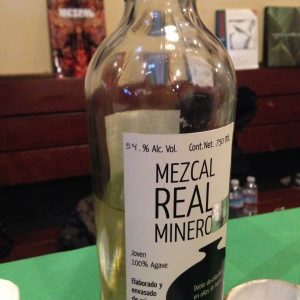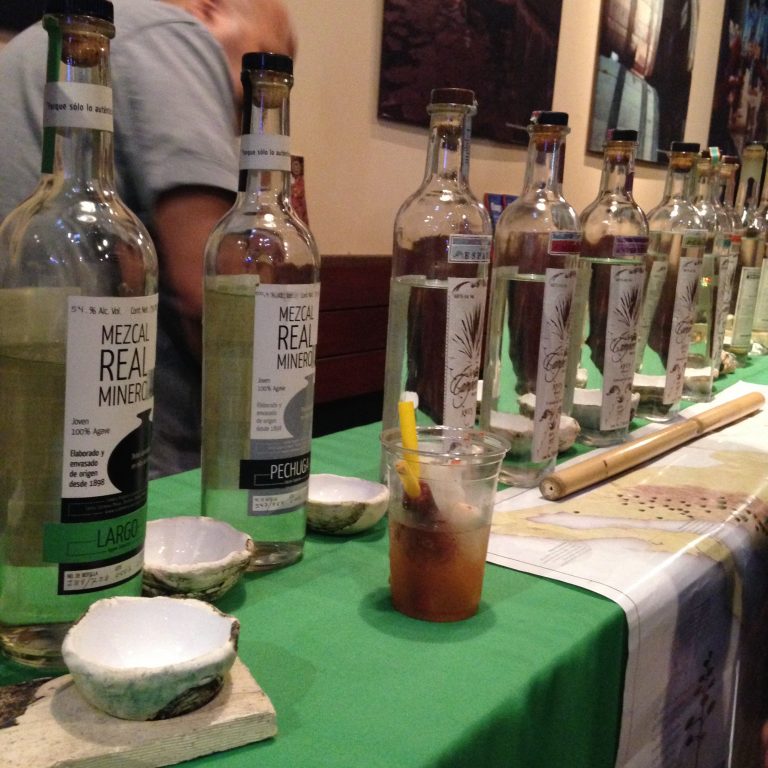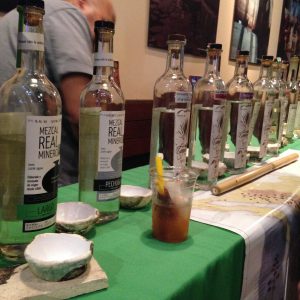 Real Minero, Rey Campero, and Mezcaloteca continued to prime the North American pump: They're being poured at tastings like this one because they're not completely certified yet. The word is they will be legal and in stores soon. When? That depends on the TTB but it could be as soon as summer. It's the same line up you may have tasted at Mexico in a Bottle with things like the Real Minero Largo, Rey Campero Jabili, and Mezcaolteca's Espadin with cacao. I'm sure they will strike a cord with many an aficionado and be the gateway taste for anyone new to mezcal.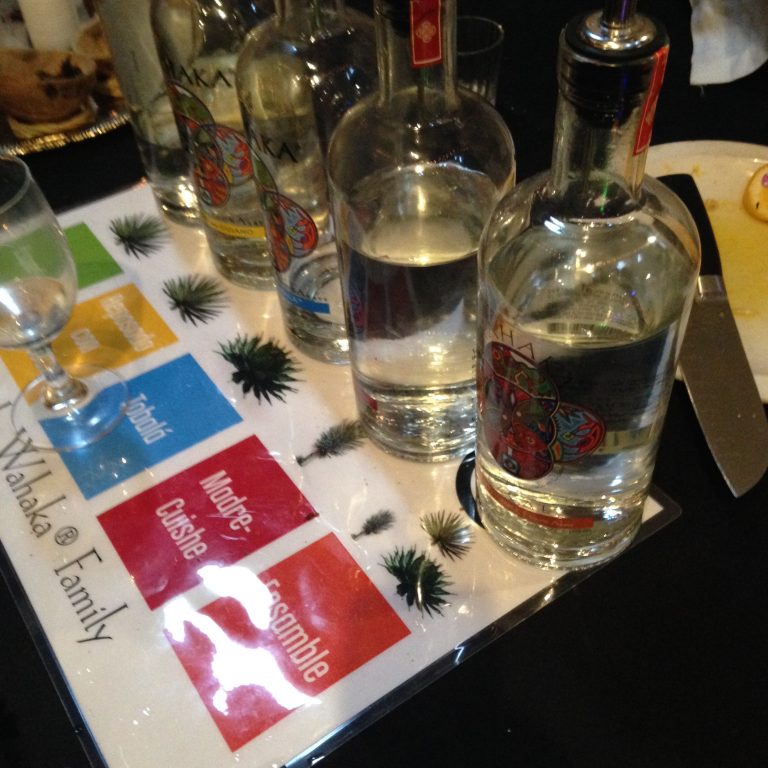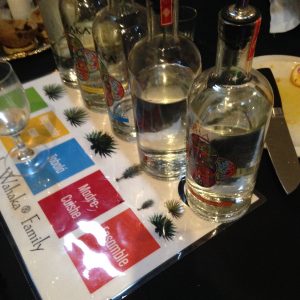 Wahaka's Raza Zaidi was pouring their line up including the two vegan pechugas from their "limited editions" series. They are indeed limited, once gone, gone forever, and since they're almost out of stock grab your bottles today. Wahaka will be releasing a four new bottles in that series which should be really interesting. This is where their mezcalero Berto gets to experiment. More of that please! The new bottles in the limited edition series should be on store shelves soon. Again, when exactly depends on the TTB.
A few more photos from the tasting: