With the pandemic halting tourism and hospitality sales, many mezcalero/as are struggling. Maestra Sósima Olvera Aguilar had to move out of her bodega in Oaxaca city, and on top of that, while moving her truck was stolen. This vehicle was the personal and company transportation for Sósima who is the founder of Tres Colibrí, a cooperative owned by producers in the Chontal region and more recently Sola de Vega. To sustain themselves they are doing a few projects you can support that are listed at the end of this article.
Tres Colibrí or three hummingbirds comes from the prehispanic calendar in which months were referred to as animals (the third day of the month of hummingbird). That's the birthday of a mythical superhero from the Chontal region, Fanekantsini, who Sósima wanted to pay homage to with the cooperative's brand name as a symbol of pride in her region's culture.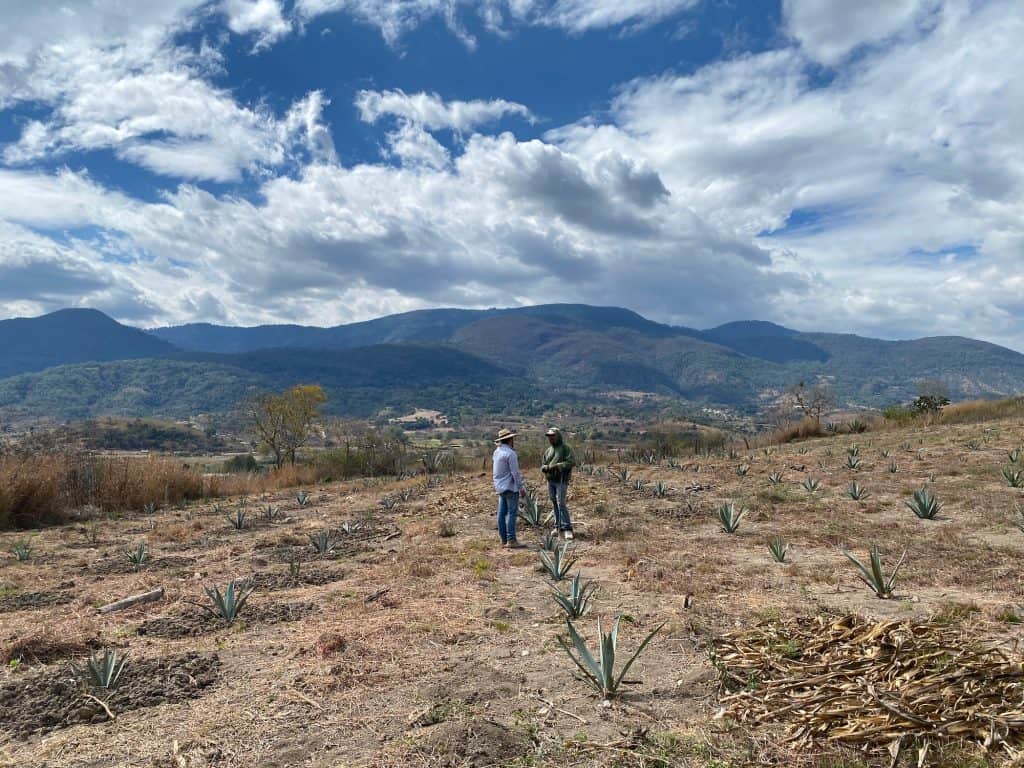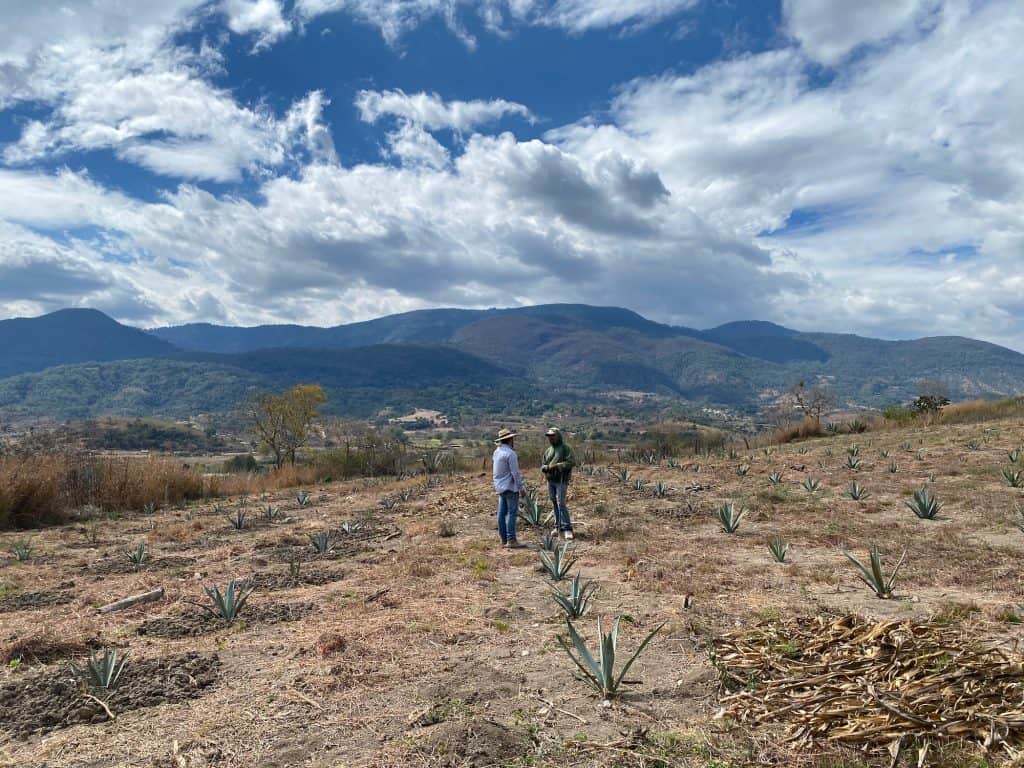 During a typical tasting at the Oaxaca bodega Sósima would walk guests through mezcales distilled with endemic agaves from both regions: pelon verde or chato from La Chontal Alta, highlands in the southeast of Oaxaca, and from Sola de Vega arroqueño, coyote, sierra negra, tobala and barril. They distill in copper and clay and make small batches, the coyote I had at her tasting was from a batch of 110 liters, and others hovered around the same.
Sósima grew up in San Miguel Suchixtepec with a mezcalero father and grandmother, learning from them distillation and sustainable practices used within the cooperative today, "he always planted 20 magueyes for the ten he took," she told me once. She first started by infusing mezcal with local ingredients following in the medical traditions of her elders, until she got tired of it and started distilling with the same ingredients: things like corn silk which she distills in October after harvest, or ginger and chocolate which was the last in her tasting lineup. She describes her childhood as living in something like a self-sustaining fantastical world.
Sósima went to high school in Oaxaca city and then spent ten years focusing on being a mother. When she realized there was a market for mezcal and that the explosion of it was altering production and agave traditions in towns all over Oaxaca, she went back to the Chontal region to start the cooperative. Initially she intended for the cooperative to support women producers, but over the years the practice of working collaboratively between men and women has supported a shift in perception within and outside of the cooperative of what work women are capable of within the production chain: all of it.
The inspiration for the cooperative came through Sósima's involvement with church groups that used a cooperative model to provide basic needs and foods for the community.
"The cooperative system is something that goes further than benefitting the individual. I thought how do we continue forming this in the pueblos, this communal work that at the end of the day is how you make mezcal anyway?" she said when I visited Sola de Vega with her.
The mezcaleros rotate using the palenque for their own distillations but help each other with certain steps and make economic decisions together, which can be difficult especially when it involves sustainable practices that might be more costly or alter the ways other maestros previously did things. But when I visited Sola de Vega with Sosima and Samuel Velasco, the cooperative secretary, they stopped at a couple of mezcalero's houses and I realized one of the benefits of the cooperative — if mezcalero/as want to be involved or sell their mezcal to them, they have to meet the cooperative's standards in terms of taste, sourcing and production. By having that dialogue with mezcaleros in the area, they almost serve as an educational platform, be it how to do pesticide-free farming, working with endemic agaves, or production steps.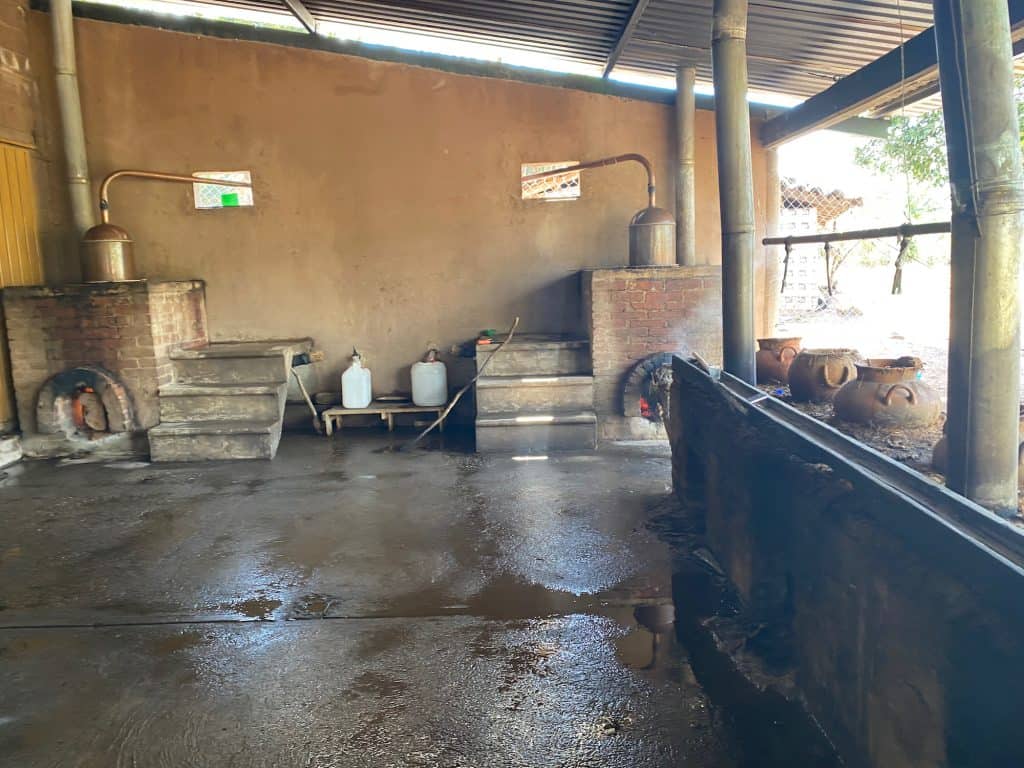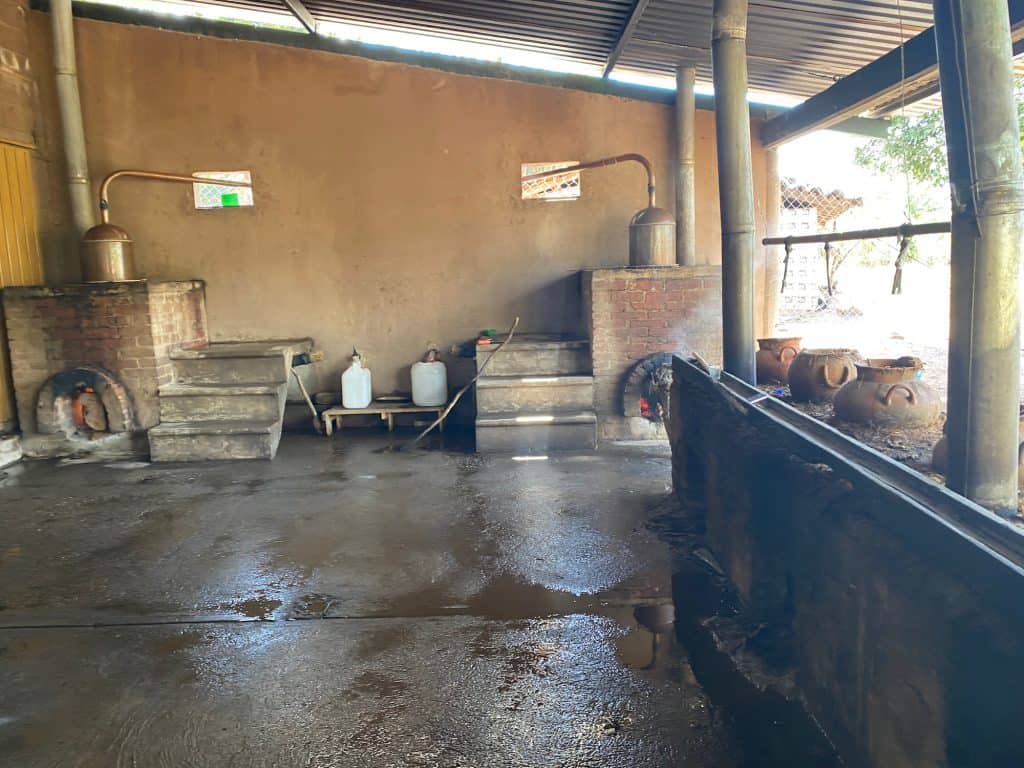 I visited the palenque in San Francisco Sola, where the team has recently started growing magueyes on about 10 hectares without chemicals and using the traditional milpa system integrating beans, squash and other vegetables. She and Samuel have pushed the other mezcalero families to focus on sustainable practices like biodiversity— Samuel pulling on his past expertise working on projects to preserve heirloom corn. As the cooperative grows they hope to bring in more families who are also excited to be part of a sustainable ecosystem. Today it is made up of eight families.
They only recently received the ability to sell product in Mexico and have a few retail accounts open in Mexico City. Otherwise most of their sales have been paused with the pandemic. To raise money for a new truck the cooperative is hosting a raffle, but before I even had time to publish this article they ran out of tickets. Sósima said that if enough people are interested they'll do another one, so please follow them on Facebook and maybe drop a message letting them know you're interested. And if you would like to buy mezcal for the future or shipping within Mexico, here's the info. To order in certain places in the US, contact www.shopcuriosa.com.