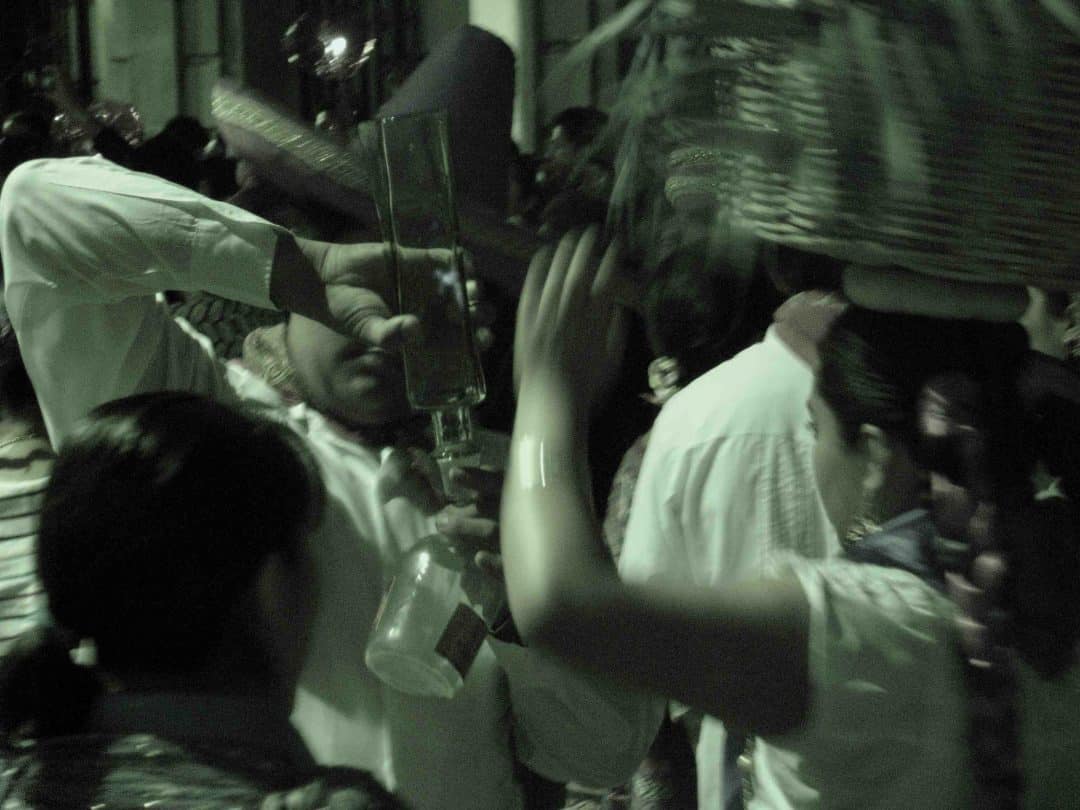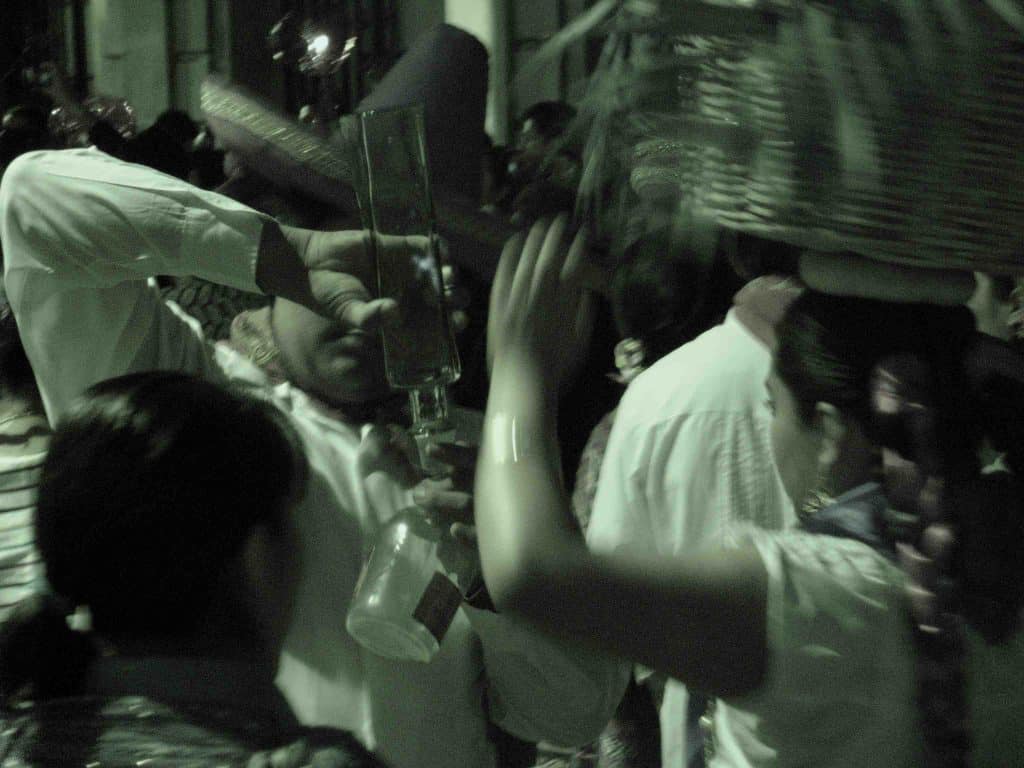 It was 2003 on a stretch of road between the city of Oaxaca and Teotitlan del Valle. We'd hired a driver for the day to visit some weavers based in this Zapotec pueblo. It sounds luxurious, hiring a driver, but back then my Spanish was poor and the realities of second-class buses and colectivos (shared taxis) to get there seemed daunting. So three of us pooled resources and hired a driver, Tito, to act as guide for the adventure.
This was my first trip to Oaxaca, and I was drawn there by the promise of moles and colonial buildings and brilliant colors. This was how I often chose travel destinations. The fact that it was also timed with Dia de los Muertos, that I was traveling with my mother who had invited herself along (she too lured by those same promises) just made it that much more of an adventure.
But back to that road, the late afternoon, the golden light playing off the surrounding mountains and fields of green and yellow, windows open and fresh air flying around us. I yelled to Tito – Tito, who's got the best mezcal in Oaxaca?
He whipped his head back to me and said – "Mezcal, you want the best mezcal?" And looking at my mom, at the other woman in the car, we all yelled "YES" and he slammed on the brakes, stopping in the middle of the road and gestured toward the mountains saying – back there, back there. And so he made a u-turn, heading back toward Teotitlan, and then turned right on a dirt road, driving for a half hour (or so it seemed on that rutted out road) until we pulled in front of a tall wall with a beaten up metal door. He got out, banged on the door, we heard an exchange of gruff voices, and then the door opened and he waved for us to follow as he disappeared behind the wall.
It was only two days before when I had my first taste of mezcal. I was a tequila drinker and couldn't understand why it was so hard to find in Oaxaca. Of course I had heard about mezcal, though usually in derogatory terms from other tequila drinkers – rot gut was usually mentioned in the same sentence. Mom and I decided to try it one day when we were wondering through Benito Juarez market by the Zocolo.  I can't remember what brand it was, but it was awful – cloying, smoky, yellow in color and harsh. And the final affront – a worm at the bottom of the bottle. It wasn't an experience to make me want to try more.
But then, that night, after much confusion, conflicting information, and wandering lost through the streets of Oaxaca, we finally caught up with the roving street parade, or comparsa, and arrived at the municipal cemetery or panteon, for the Dia de los Muertos fiesta. The cemetery was ablaze with candles, casting shadowy lights across the flower-laden graves, the walled tombs, the altars. We stood back, slightly shocked at the idea of a full-blown party in a cemetery. But then someone passed us a bottle, filled with a clear liquid, and told us to drink. It was sweet and sharp at the same time, and as it moved down my throat, a sudden fiery sensation shot through my body. I passed it to my mom, and then suddenly hands pulled us into the melee and we danced to the live banda music echoing through the cemetery, until hours later, we made our way back to the centro, feeling oddly alive.
So yes, we got out of the car and followed Tito into the unknown space. A man with long dark hair was shaking Tito's hand, and then ours. His name was Ron, and surprisingly, he was from the United States. He led us into a small room filled with tanks and stools. He told us of how he got to Oaxaca – a tequila fueled binge that began in Los Angeles, and then continued on the Pan American highway, until Oaxaca, where the paved road ran out, and apparently so did the tequila, so he turned to mezcal and fell in love. He spent years after that traveling the state of Oaxaca, in search of the best mezcal he could find in small pueblos. And eventually he began bottling what he found and created Del Maguey. We sat in that cold room, listening to his stories while he poured us the fruits of his travels, and explained what mezcal was (not a tequila), how it was made (the aching manual process), how the varieties of magueys (27) had their own unique flavors. How they were so delicious and complex – sweet, citrusy, sharp, earthy and green. No bottle like the other. And like the night before, it coursed through every part of my body, tingling, warming, soothing. And so I fell in love.
I savored every drop of those three bottles I brought back, loathe to finish as I had no idea when I could go back for more.