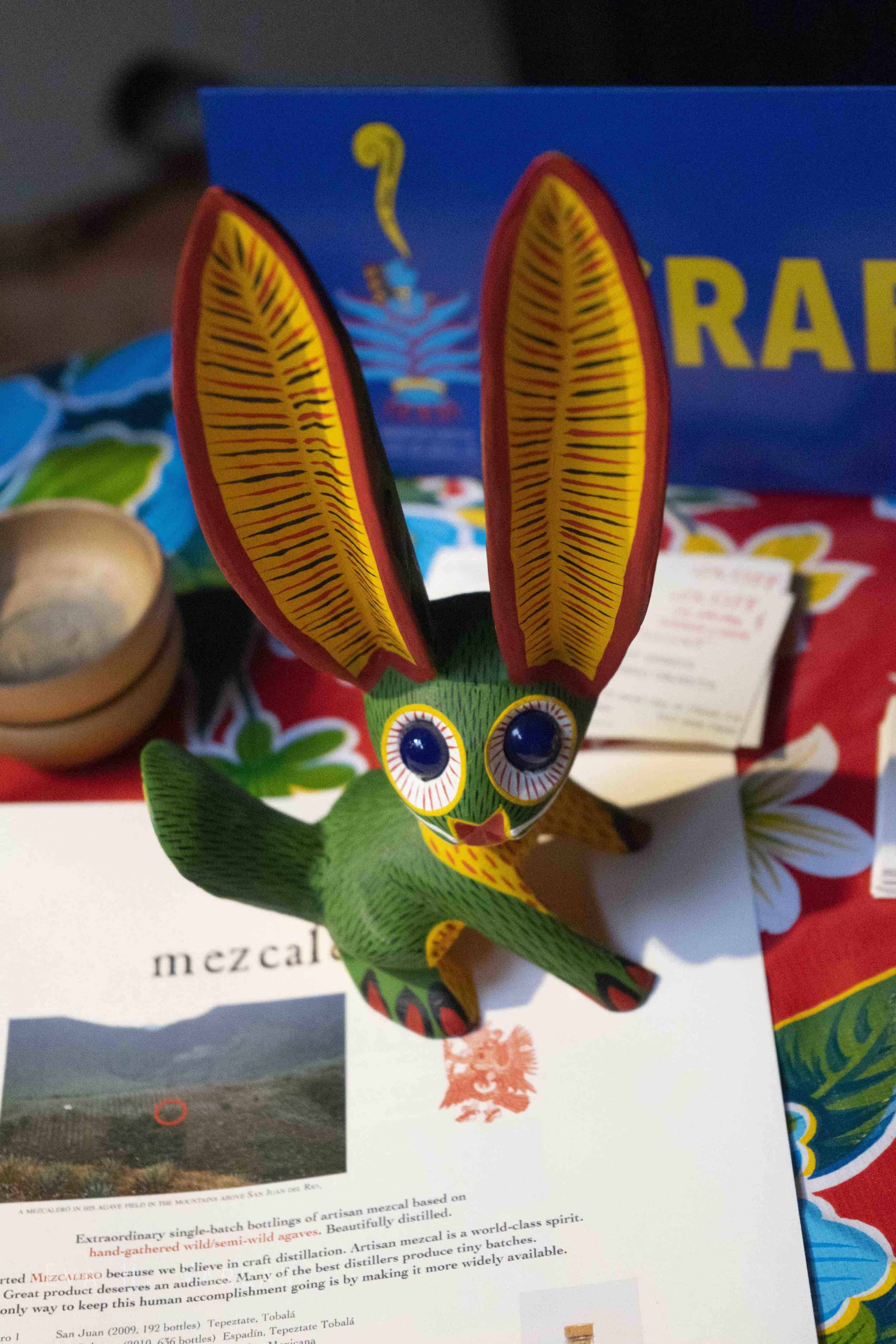 This past Sunday Mexico in a Bottle had its fifth birthday in San Francisco with more than forty brands, more than two hundred expressions of mezcal (plus some tequilas, rums, and other Mexican spirits), great food from local restaurants, and cocktails. Let's not forget about the art, the music, the tiendita, the symposia, and the fun!
Follow Mezcalistas co-author Susan Coss around SF as she tastes mezcal with the Bold Italic. It's a little guide to the drink and what you can find in SF. Plus, it's a good intro to what you can taste Wednesday
Wahaka will be conducting a mezcal tasting of their products at this Friday evening's De Young Viva Frida: From the Blue House to the Catwalk event.  Supplies are limited so get their early.