[caption id="attachment_7932" align="alignnone" width="1024"] [media-credit id=3 align="alignnone" width="1024"]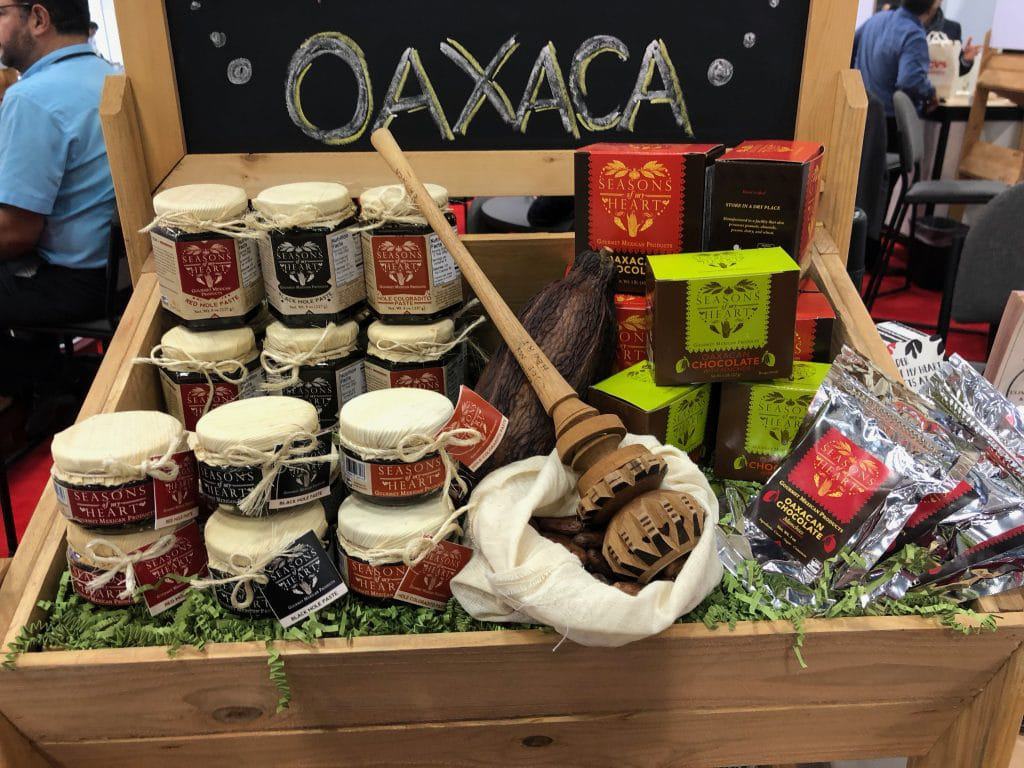 [/media-credit] There was plenty of mole at the Mexican pavilion including this stand from Seasons of My Heart, chef Susana Trilling's line of salsa's, chocolates, salts, poleo tea in addition to her mole.[/caption] Another year, another Fancy Food. Endless square feet of all the food that you can imagine, so much of it of the highly processed and packaged variety vying to be the snack or high energy food of the future. But this year was notable more for what wasn't on the convention floor more than for what was.
A dry county
The strangest thing about this year was how dry the place was. The Mexican area didn't have a single spirit and only a single Mexican wine stand. Elsewhere you'd be hard pressed to find spirits, wines or beers. The notable exception was the jumping Japanese microbrew booth which was never without a line.
Per Dana Goodyear's new book "Anything That Moves" a New york bartender "uses a rapid-infusion technique to make a smoky marijuana-mescal, double charging a canister of mescal and marijuana with nitrous. The first charge dissolves the gas into the mescal;