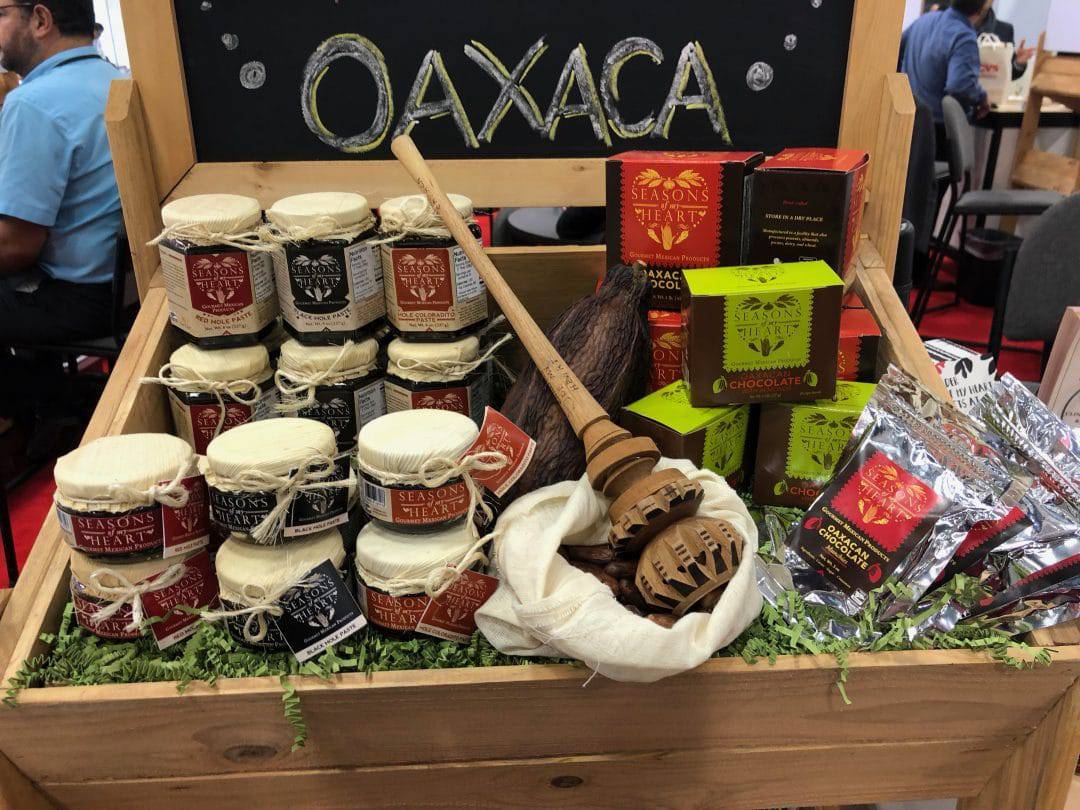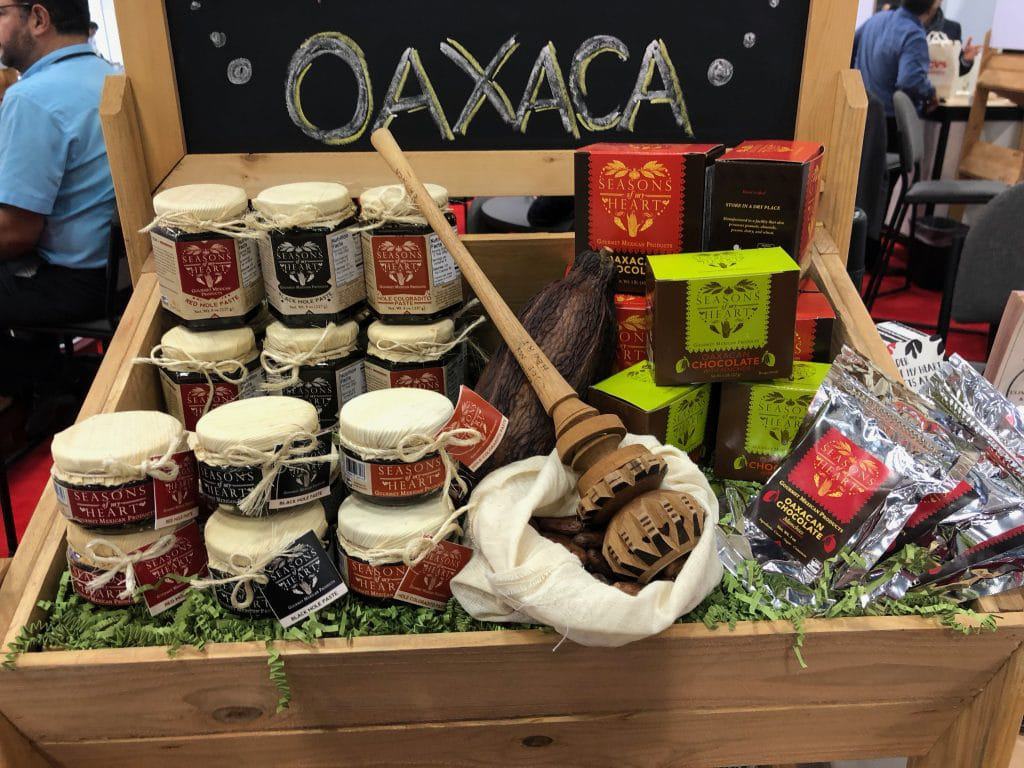 Another year, another Fancy Food. Endless square feet of all the food that you can imagine, so much of it of the highly processed and packaged variety vying to be the snack or high energy food of the future. But this year was notable more for what wasn't on the convention floor more than for what was.
A dry county
The strangest thing about this year was how dry the place was. The Mexican area didn't have a single spirit and only a single Mexican wine stand. Elsewhere you'd be hard pressed to find spirits, wines or beers. The notable exception was the jumping Japanese microbrew booth which was never without a line.
I'm speculating here but alcohol always seems a bit out of place at Fancy Food. Just getting through thousands of square feed of food is a challenge in its own right so making yourself tipsy in the process doesn't help with making great decisions even if it may help you personally survive everything.
But alcohol is also a really different category sold in a different way than everything else. Bars make most spirits and beer sales while restaurants are major conduits for wine. And the companies that sell to them exist in a very different universe. Thinking about the Mexican area in particular, I really wonder whether mezcal labels are starting to understand that the U.S. market requires a very different strategy than food and other exports.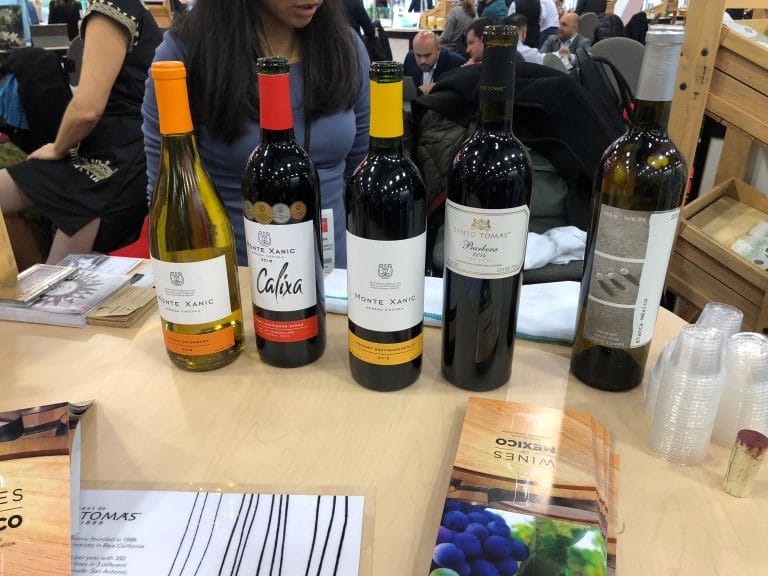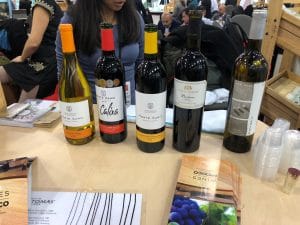 Mexican wine coming of age?
We're really excited about Mexican wine. First of all because it's good. Second, there are some really fun things going on with it. Look out as we bring more of it into Mexico in a Bottle starting with San Diego this March 11th. The one stand in the Mexican pavilion was pouring fascinating varieties from LMA Wines and La Competencia Imports like the Santo Tomas Blanco Mexico which is a white wine made from Mission grapes. Mission grapes were the original Spanish vine imports to Alta and Baja California, and elsewhere in Mexico, so the historical element is great. Even better is that it's a crisp and well defined idea of a wine that is a perfect for a party. Next to it they were pouring a Monte Xanic Chenin Blanc / Colombard blend redolent of honeysuckle – an entirely different direction. There were Cabernet Sauvignons as well from the red side of the ledger but the one that stood out to us was their Barbera, also from Santo Tomas. Just like its Piemontese progenitor this one was had that ruby color and a casual forwardness. It's a great wine for dining.
Bar plays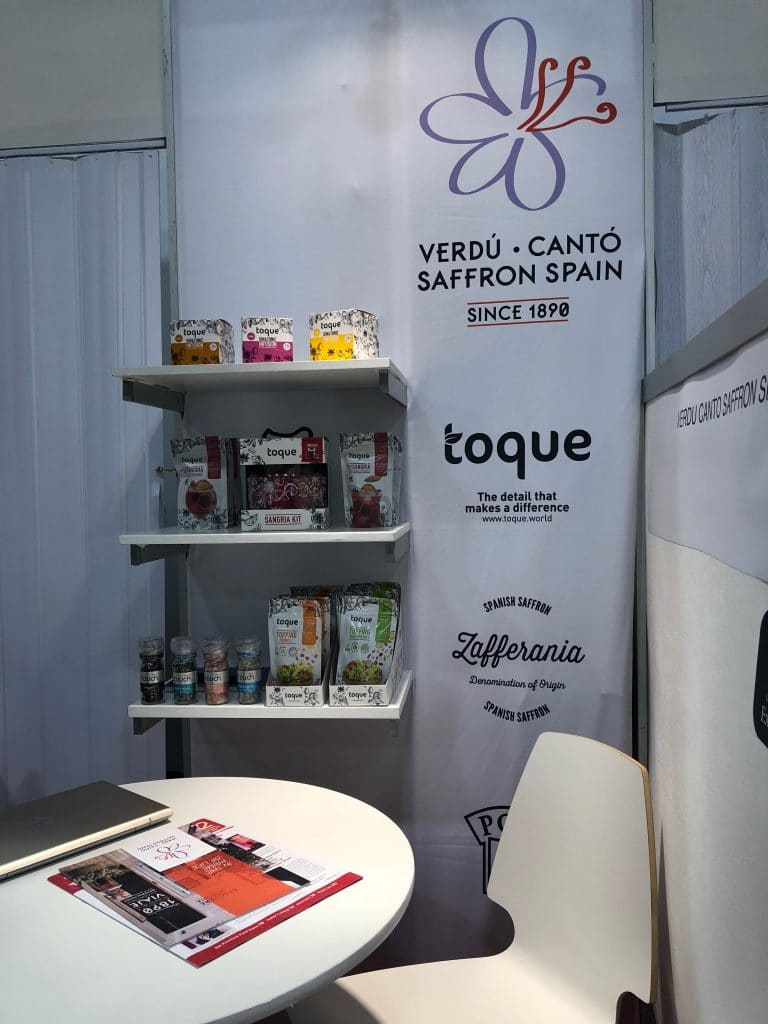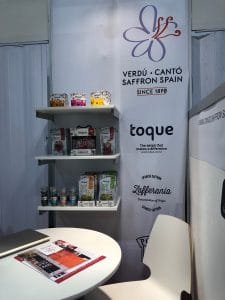 The absence of alcohol doesn't mean that the bar space wasn't represented. We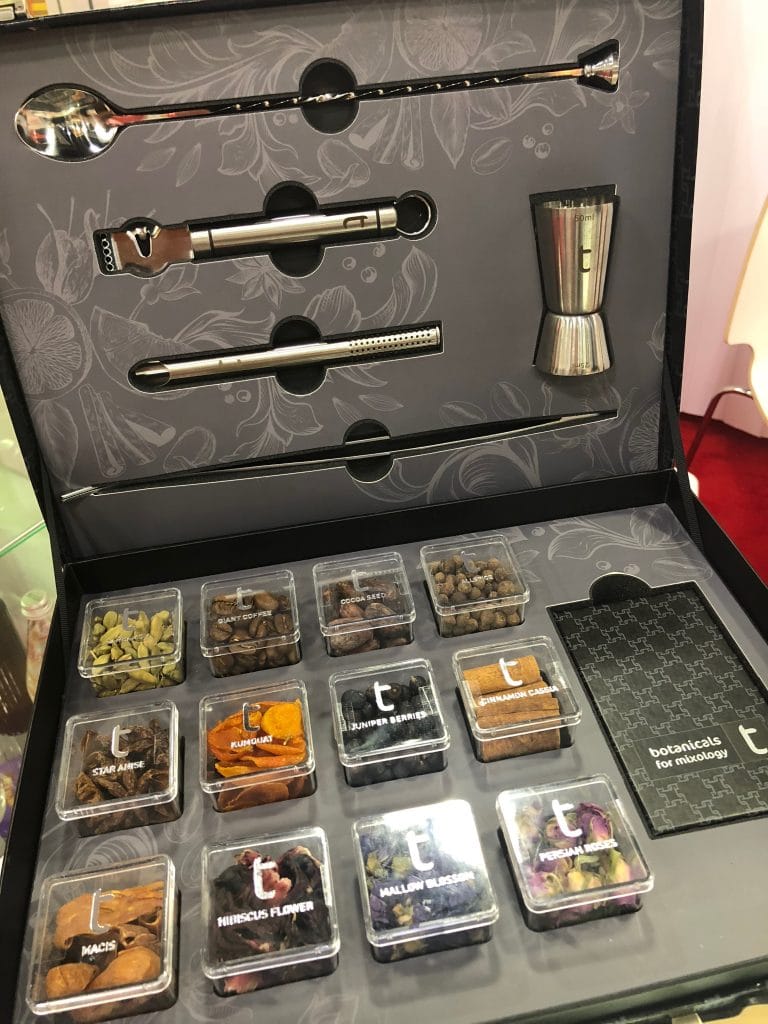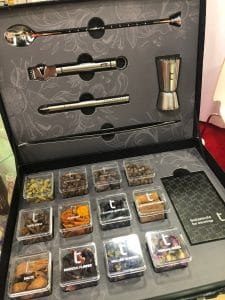 saw a smattering of bloody mary mixes, Toschi's Amarena cherries, but also some fascinating booths like Toque from Spain which featured a suitcase of botanicals and bar tools. The background story is really fascinating, the firm started in the 19th century focused on saffron but slowly realized that this market was inherently limited and branched into other spices. Perhaps inspired by the gin and tonic craze in Spain they made the leap into cocktail botanicals and are now working their way into England and other nations. They even have little pyramidal tea bag infusers for your gin and tonics. It's really fun stuff.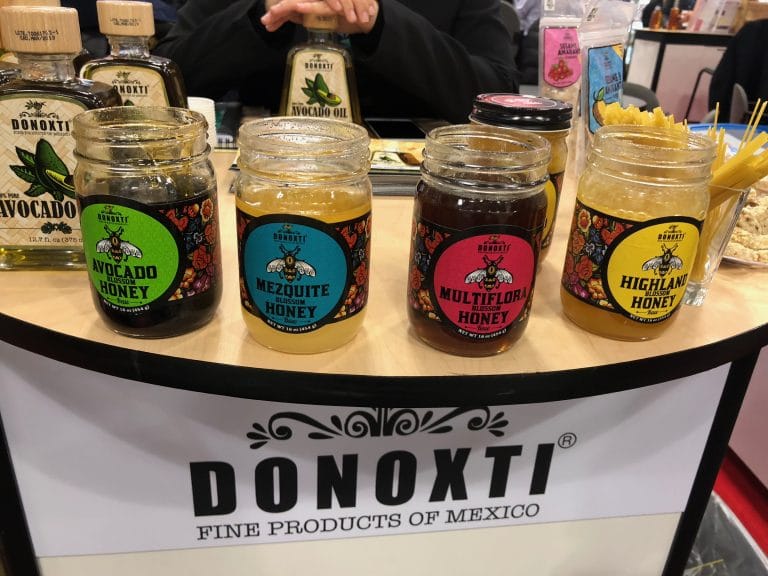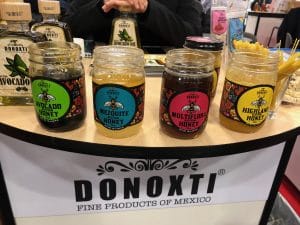 Mexico's exports
None of this is to say that Mexico wasn't well represented. The pavilion really focused on obvious national strengths. Last year's Donoxti was back with their line of fantastic honeys but this year they also had some great snacks made out of sesame seeds and amaranth. I'd get these for my daughter in a second. Honey was definitely a trend but also avocado oil and plenty of agave nectar. There were also the usual suspects, lots of salsas, moles, and even a cajeta. You get the idea, traditional Mexican culinary goods transformed into prepared foods.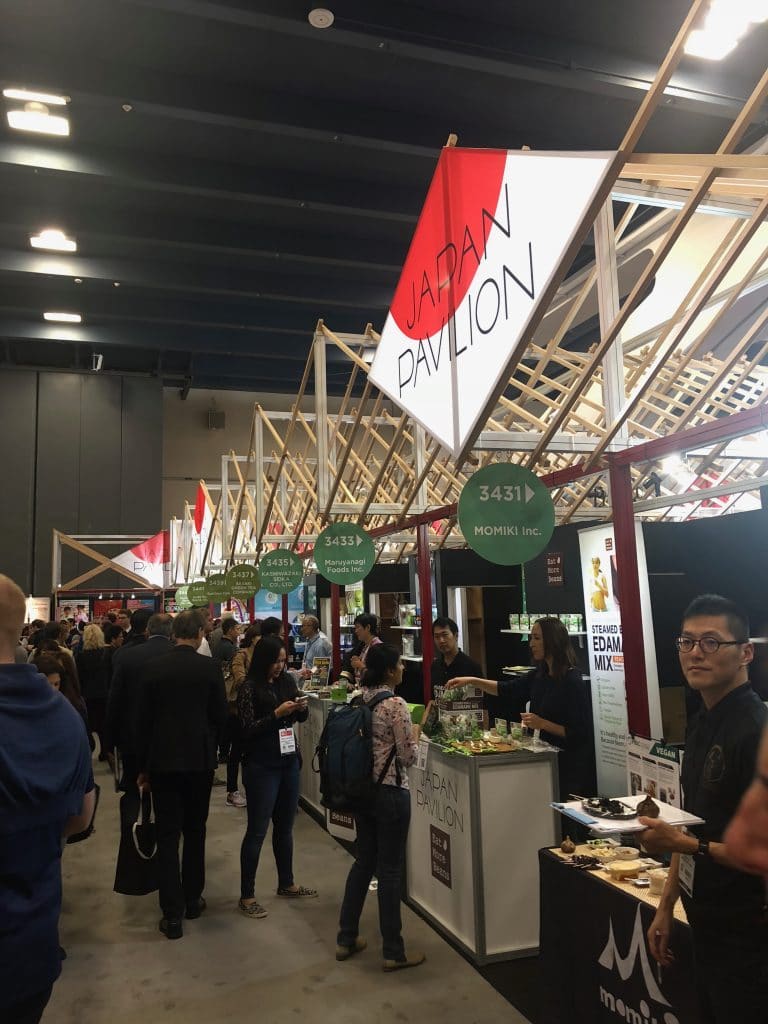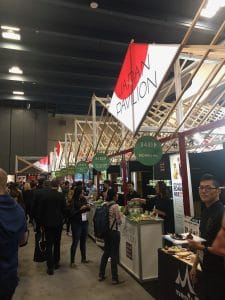 National Experiences
The Mexico area is the same, an open space with that crazy rotating cylinder overhead. The Japanese pavilion really looked great and contained some amazing surprises. Ditto the Spanish area which has been growing in quality steadily over the years. My poor paesani Italiani aren't looking too good in comparison. They obviously need to hire Oscar Farinetti for to help rebrand Made in Italy before it does real, sustained, damage to its reputation.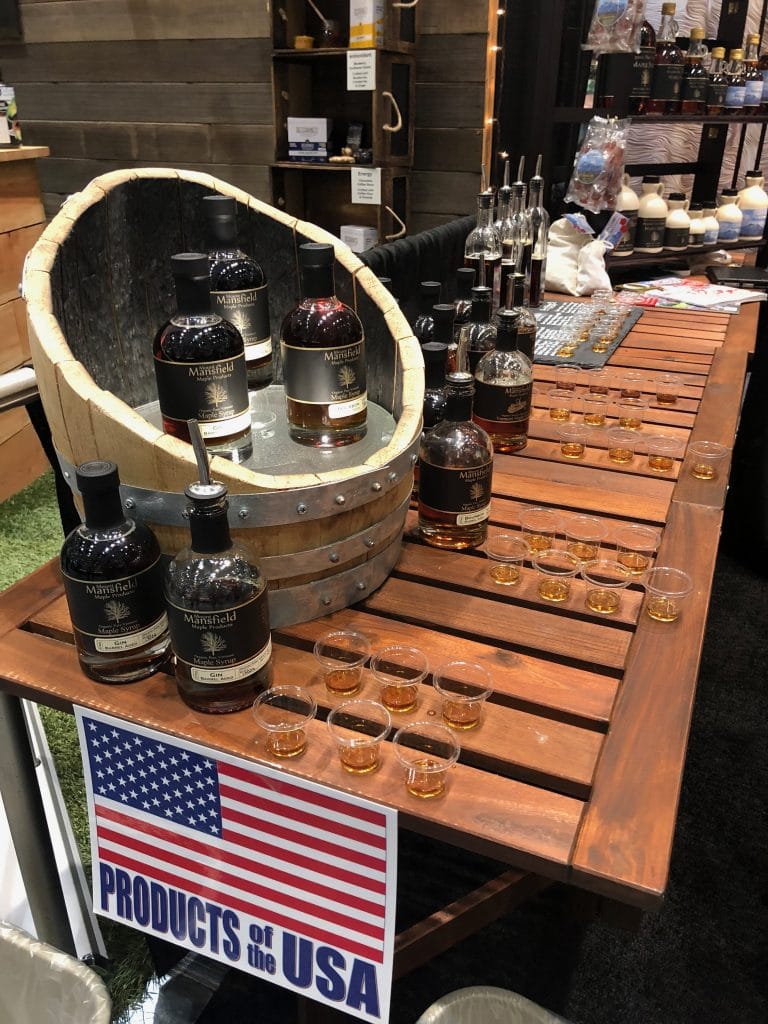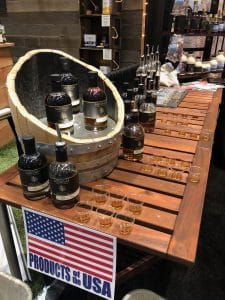 Maple alert
No massive trend to report but two smaller currents are worth mentioning. Did a bunch of people independently fall in love with maple syrup last year? Because there were a few tables presenting it like high end whiskeys.
Soup in a single serving plastic container is emergent. One table was serving four very good variations on gazpacho. Another some not very good soups.
What's not happening?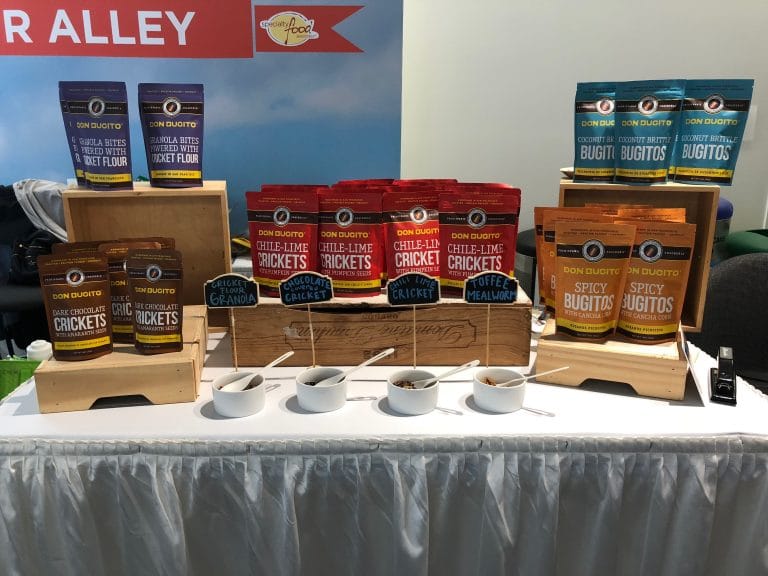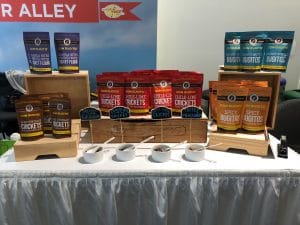 Susan is sold on the idea of bugs. Bugs in energy and chocolate bars, bugs as the protein of the future, bugs in your smoothie. You name it. No one in the dietary and sustainability worlds would really argue with her. Bugs really are the future because they are so easily and sustainably raised and give you incredible protein punches. But there were only two tables featuring bugs at the whole event. One was San Francisco's own Don Bugito, a La Cocina graduate now operating out of Kitchentown in San Mateo. Sadly we couldn't find the other one!
It was great to see Bugito's fonder Monica and to hear that things are going well for her business which is great for all concerned. I even saw her bags at the check out line at Casa Lucas in the Mission. Monica told us that there's definitely some movement with cricket flour but still, people or at least buyers, seem to be squeamish about selling visible insects.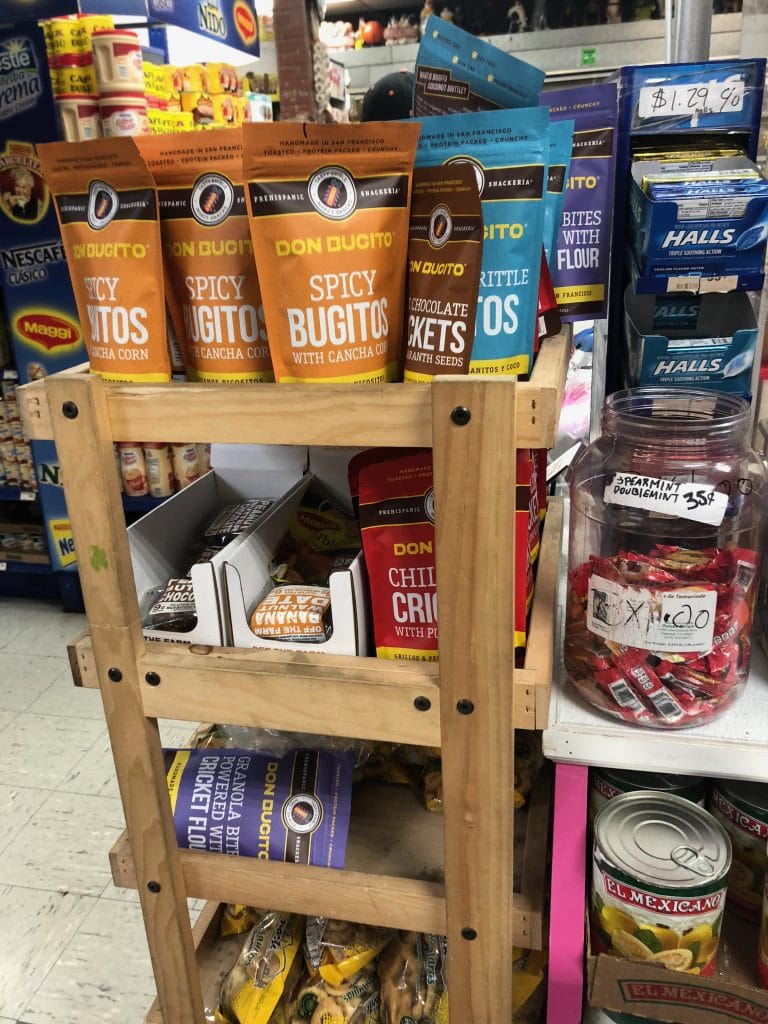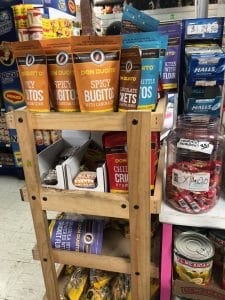 The other notable absence was pot. It's now legal in California and has been in Washington and Colorado for a bit. We didn't see anything featuring it while local cocktails are featuring CBD and the explosion of everything edible with marijuana has been huge so this one seems especially strange.
FWIW the Fancy Food panel on future trends highlights both of these things for 2018 so maybe next year we'll see pot and bugs, ideally in a single edible package.