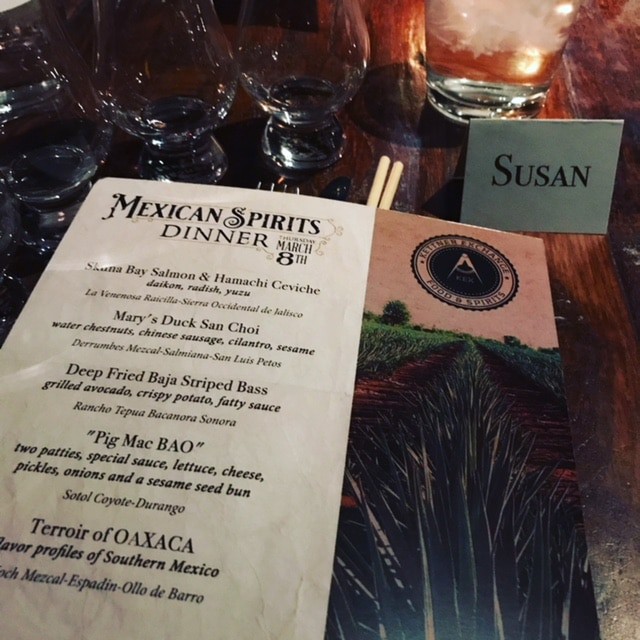 San Diego seems like a lifetime ago, though it was definitely not forgettable between the main event and the two mezcal paired dinners hosted by Kettner Exchange and Solare. I am still dreaming of that divine curry like sauce that topped the striped sea bass at the Kettner dinner and the risotto with lemon gelee at Solare. Yep, that good.
[caption id="attachment_5862" align="aligncenter" width="450"]
The Mexican Cultural Institute in Washington, D.C.[/caption] In the spirit of transparency, here's some background on how the whole idea of how Mexico in a Bottle - Washington,  D.C. came about:  DC is my hometown, but now, my immediate family lives with me on the West Coast. I miss DC, I miss my friends, and I really needed to come up with a reason to visit. Then there was a random meeting and conversation I had with Pati Jinich, the terrific Mexican chef, culinary anthropologist, and resident chef at the Mexican Cultural Institute in DC. She told me that the Mexican culinary scene in Washington was growing. A seed was planted and I told Max that DC needed to be on our shortlist of event cities for 2017.