This is part of our ongoing series of stories on the issues of sustainability in mezcal.
Don Balbino, a third generation mezcalero, used blue tequilana grown in the Mixteca Poblana to make mezcal, but the possibility of finding the mountain empty of agave never crossed his mind.
There are three ways in which mezcal producers source maguey: they grow it themselves on their land, or from arrangements made with communal ejidos, or buy directly from local purveyors. The ever increasing demand for mezcal has created a chronic shortage of maguey and driven the price to all time highs. Growing more maguey requires more land to plant them on, which in turn is impacting forest areas as with encroaching fields of maguey. It has created quite a dilemma in how to balance all of the needs of production, agave, wood and sustenance to meet the demand for mezcal.
According to the Reforestation Manual by SEMARNAT -Ministry of Environment and Natural resources-, the basis of a successful reforestation program is the use of the correct germplasm for the land in question, it has to be a good quality, the origin known and taken from the same place where the program will be executed. The process goes beyond planting since most of the plants might die without the adequate maintenance and protection practices. Because there is a fair amount of firewood needed in the mezcal production process, one day you might have a lot of maguey cultivated but no firewood to cook it. Therefore every plan has to include a sustainable firewood program which considers pruning instead of logging. So when we hear a specific brand has a reforestation program, keep in mind that they may plant more agave every year but this work is not necessarily a complete reforestation effort.
At the Salas family community in the Sierra Mixteca, government support has always been conditioned to a few producers, those chosen by coyotes or unofficial intermediaries to work with and by the rules they establish. One time, Mezcal Tlamati's maestro mezcalero Balbino Salas was approached by a coyote who offered him a brand new copper still, apparently an incentive from the government, in exchange of having Mr Salas producing mezcal to sell wholesale, at a very low price. After some thought, Mr. Salas declined the offer. Left with no choice but to keep using his old still, he continued making mezcal until the opportunity to start a new brand came. An already growing network of customers and friends helped him and his family by donating them a brand new still bought through a fundraising campaign on their behalf. Little by little, their production requirements increased to fulfill a demand of between 200-300 liters per month. But one day, in one of his trips to the hills, he and his partners realized most of the maguey tequilana was gone and that eventually other species would be scarce. Even though they always had collected hijuelos, planted them, and worked on seeds collection and dissemination, they realized they needed to implement a better process. "We brought biologists who helped us create a nursery with all the varieties available. Today we have 14,000 plants and 10,000 are ready to be transplanted." explains Víctor Urbano, co-founder and partner of Tlamati. 
Small brands like Tlamati with a limited and controlled production of 3,000 liters per year, depend on local forestry management to source firewood. They might get it from the community ejidos by taking what is left from pruning and cleaning the forests or they can also pay others to do it, with the certainty that it was done with legal permits to avoid logging trees.
Other companies like Mezcal Macurichos in Matatlán, Oaxaca, plant trees in minimal amounts because they are able to source firewood from certified communities in Ixtlán de Juárez. They also use a traditional milpa system interspersing the magueyes with other crops, but only during their first five years of the maguey growth. The plants are too large in the final two to three years to plant crops between the rows. Every year they organize an event with customers, friends and family to plant a thousand trees but the one in 2020 was cancelled due to the Covid pandemic.
At AlmaMezcalera and Pa'l Alma, Erick Rodríguez believes that when you don't over produce mezcal, the forest will always provide the material you need such as firewood. "The problem comes when you have a large amount of mezcal to produce and you only worry about planting more maguey without a proper reforestation effort. Trees take longer to grow and to be used." His brand is known for producing micro-batches of ancestral mezcal, like the expressions made in Puebla which sums up to 400 liters per year.
A role for the Federal Government?
In December in 2020, President AMLO announced that Sembrando Vida, one of the largest federal programs, would also support the production of maguey in the state of Oaxaca. It was designed to help rural populations located in the most biodiverse regions of the country, living in marginal areas along 20 of the 32 states. It consists of providing a monthly payment of 5,000 pesos, 500 of which goes to a savings account, to producers and owners of at least 2.5 hectares of land. In return, they commit to sow one part of their land with milpa and fruit trees, and the rest with agroforestry systems depending on their needs.
Additionally, producers might request more funds to acquire seeds, plants, logistics and transportation services, materials and equipment to operate nurseries, distribution and storage services, vigilance of the equipment and materials provided. The government's long term goal is to help these communities achieve food self-sufficiency, to improve personal income and to restore about 1,075 hectares of forests in the country.
This is the first time small producers have received a direct payment of this amount from the Government which equates to about $250 usd. There are no clear accountability mechanisms to follow up on the results of the program, and it could encourage people to deforest their land in order to be eligible for the program. The Washington-based WRI estimates that the program may have caused the loss of nearly 73,000 hectares of forest coverage in 2019. Nevertheless, AMLO has continuously claimed Sembrando Vida is the largest reforestation program in the world, including the international 1 trillion trees initiative or the China Green Wall project.
According to Gabriel Bonfanti, Director of Sustainability for Del Maguey, the company applied for a sapling grant from the Fundacion Alfredo Harp Helu, which donates around 5 million trees a year throughout Oaxaca. They received about 5,000 trees which were planted in Santo Domingo Albarradas. Gabriel says this is a good incentive because in a lot of cases, the firewood doesn't come from mezcal producers. "In general, there are not a lot of certified communities in Oaxaca. We are trying to get better at planting trees to offset that which means procuring land, having people going out and planting, but also follow up and irrigate in case it is not a rainy season." He added "It is important to know where the wood is coming from and to improve our tracing capabilities. Our company does not always handle that because it is the producers responsibility in a lot of cases." Bonfanti recognizes the importance of empowering communities so they can manage their own resources. In 2021 the company is looking forward to applying for more tree saplings and delivering them to participating producers and/or communities.
Where reforestation programs are established vary according to the actors involved. The international recognition of mezcal in recent years provides some leverage to local and federal governments to assign plenty of resources to the industry in an effort to bring development to rural and marginalized communities.
Forestry specialists have expressed their concerns about the fast implementation of the program, noting the limited capacity of production to achieve these goals. According to Ana de Ita, Director of the Center for Studies for Change in Mexican Farmlands (CECCAM), in 2019 the objective was to plant 575 million trees however only 14 percent of them survived after being cultivated. She questions the lack of public information regarding the areas declared as deforested and the portions of land selected for reforestation. Other experts question the real goals of the program which is managed by the Ministry of Welfare noting that it has received a budget of 29 billion pesos, which exceeds any amount received by other environmental agencies such as The National Forestry Commision of Mexico (CONAFOR) or SEMARNAT.
Because every region has different characteristics for which development efforts should be customized to their needs. Between 2019 and 2020, the Government of Oaxaca partnered with the International Union for Nature Conservancy (UICN) to join the Governors' Climate and Forests Task Force, which is financed by the Government of Norway and United Nations Development Program (PNUD). Together they analyzed the patterns of deforestation in Oaxaca which resulted in a few pilot programs that show a possible pathway to follow. The study applies a specific tool called Restoration of Landscape Function focused on achieving multiple goals that promote the sustainable development and conservation of the natural resources. It suggests the implementation of integral development policies that include models of a plural and inclusive governance, life improvement for local communities, mobilization of public and private resources as well as vinculation of national and international initiatives in the territory. One of the programs where these concepts were applied was Proyecto AGamez, whose partners are local producers who work mostly in regions with indigenous populations within the corridor that covers Santa Catarina Minas – San Dionisio Ocotepec, in the Central Valleys.
There is also the question of whether the government is late to the game when so many mezcal companies have already been investing in projects to make the industry viable and sustainable for the long term. For Sten Maldonado, Director of Los Danzantes, this program has good intentions but the execution falls short. "The resources they provide to buy agave are not enough. This sounds more like a labor program but if you don't have a good plant, the chances of its survival are minimum and therefore, it is just a waste of money." They do participate in other federal programs from another government agency called Financiera Nacional de Desarrollo which works more as a credit union which also provides their producers with technical support.
Maestro Mezcalero Gonzalo Martínez from Macurichos, says it is exasperating to apply for government programs, he tried a couple of times without success and he decided to push harder without incentives from outside. His family has been making mezcal for the past fifty years and just last October they were able to send their first shipment of 1,500 bottles to the US.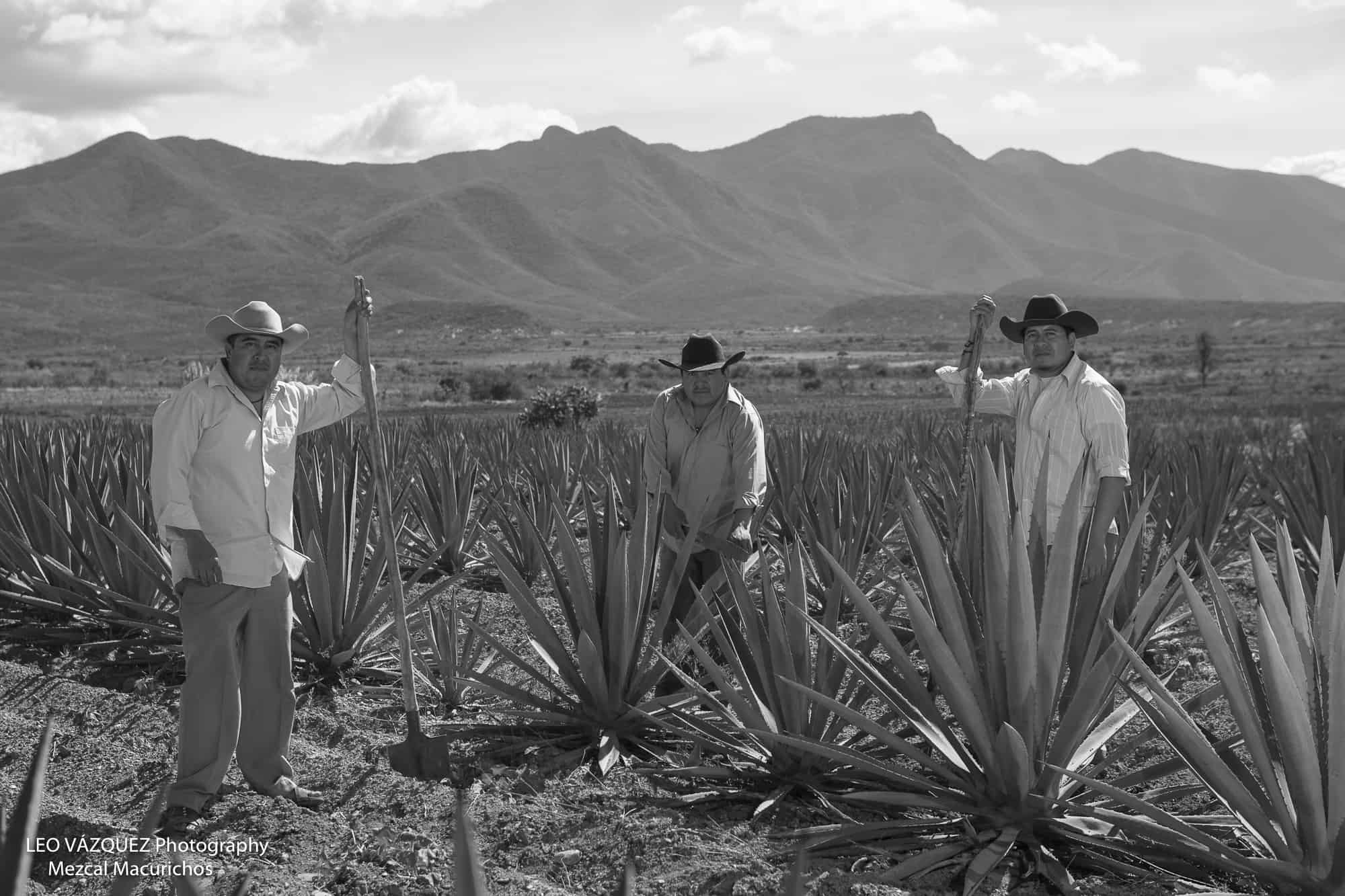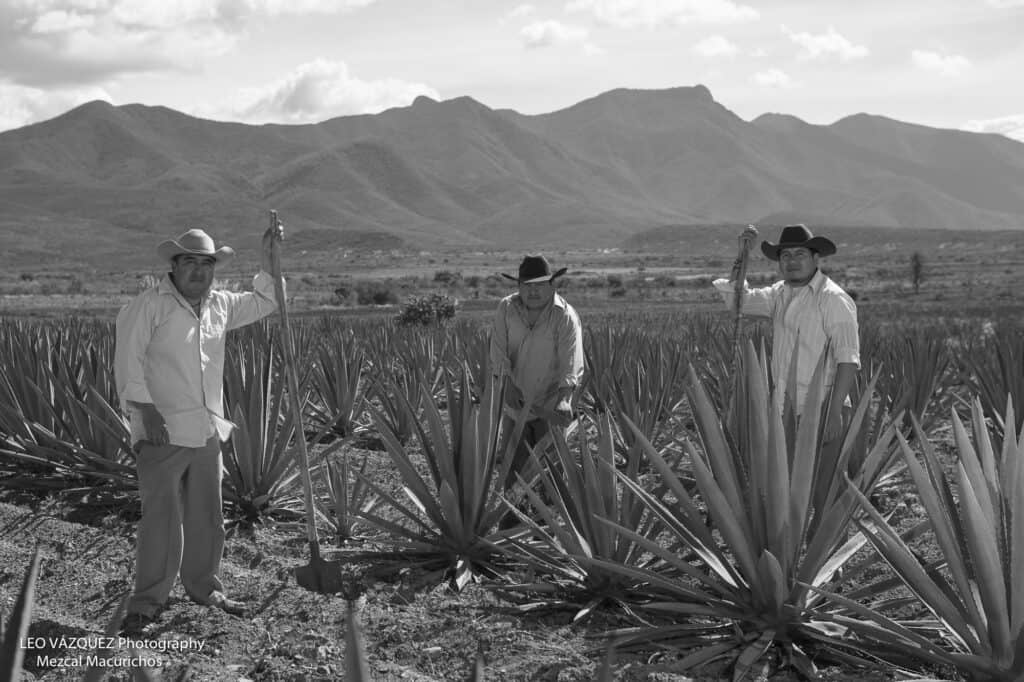 The Puebla push
In early 2020, the Ministry of Rural Development of Puebla together with the National Forestry Commission, assigned 215,000 agave plants to 565 producers of mezcal and pulque in 28 municipalities of the Mixteca and Sierra Negra region. According to official information, these were planted in March last year and covered 214 hectares which meant a total investment of 2.7 millions of pesos. At the same time, 55 different initiatives were supported to create nurseries, new agave plantations, rehabilitation of palenques and construction of fences to protect cultivated land.
In addition, a few weeks after the pandemic hit, the Ministry of Economy of Puebla launched an emergency plan to support growers of local products including maguey. Applicants were able to receive from 3,500 up to 200,000 mexican pesos worth of agave plants (about 2,000 per application of different varieties such as potatorum, cupreata, marmorata, angustifolia and rhodacantha) as well as equipment such as copper stills of 300 lts, aging barrels, wooden vats of 1000lts, etc.
Even though these programs did not run under the name of Sembrando Vida, some official statements show they were actually part of the program. In July last year, Miguel Barbosa, Puebla State Governor, announced the upcoming construction of a mezcal distilling company which would be using maguey produced in the Mixteca region. This project is part of the Sembrando Vida program which is expected to help Puebla become "one of the greatest producers of mezcal in Mexico." Tequila Don Ramón started its own mezcal brand using salmiana from Zacatecas. However, as soon as they can settle on an exact location, they will begin construction of a Palenque in Puebla with the objective of processing about 40,000 agave hectares within the next 5 years. Don Ramón is owned by The IIDEA Company which is based in Jalisco and has over 20 years making tequila and agave syrup among other agave byproducts. They plan to build what is expected to become the biggest distillery in Latin America.
According to León Ortíz, General Director of Don Ramon, they want to take advantage of the diversity of agaves to make mezcal so they are not dependent on one variety like blue agave. Instead, they will use varieties that are reproduced via hijuelos and those that can generate the most sugars in less time. Because they do not grow their own agave, they are planning to source locally which might explain the rapid mobilization of resources from the government.
Hipócrates Nolasco, President of the Consejo Regulador del Mezcal (CRM), sees these government programs as good intentions of local and federal officials to support the mezcal industry however, they are not coordinated efforts. "I recognize that communication with local governors is much better now than in the past, this is a good first step to generate a virtuous triangle of development. It is important to consider the private sector, producers and government. But it is still not a coordinated strategy." He mentioned they would be inaugurating a new office in Puebla by early 2021 which would not only increase CRM presence in the region but its efforts for more brands to embrace the certification.
Taking their own initiative
Almost every state that belongs to the DO has declared the mezcal industry to be pivotal for the economic and social development of their regions. However, there is a notorious disconnection between the government and the different sectors that make this industry work. As Maestro Martinez noted "a regulation that prioritizes maguey conservation is non-existent, we do what we can but not all producers follow through." If the industry is so important then it might be time to create a national public policy to secure not only the immediate profitability of the product, but also the well being of its producers, the community and mostly, of the environment. He also believes no brand can claim it is 100% sustainable, and recognizes that in their own case, they still have a long way to go.
This sentiment is shared by many other makers and each one is figuring out their own path to sustainability as they go. Most of them have taken different actions where teaming up local organizations, universities and local communities has been fundamental to achieve their goals.
The Del Maguey brand remains the largest-selling mezcal brand in the U.S. and being environmentally sustainable is a key goal but not without challenges. "We extended our cultivation program to check how vertically we are integrated from the bottom to the top, for that reason we have extended our cultivation program so that the company and producers can be responsible for their own crops," explains Gabriel. Their programs are mostly focused on management of the byproduct of distillation and reforestation, and best practices around Espadin cultivation. Gabriel hopes they will soon be in a place where producers are more invested in the long term effects of their cultivation practices.
In 2018, they created a nursery in Teotitlán where they produce a small amount of agaves and trees. The trees were transplanted to Santa Catarina Minas and the agaves were transplanted in Santa Maria Albarradas. A partnership with the Alfred Harp Helu Foundation began with the company delivering 22,000 tobala plants to nursery beds in Sta. Maria Albarradas where they are being cared for and growing to a size that will ensure a higher survival rate when transplanted to the forest. The planting of these tobalas will be enough to cover five years of production and falls in line with the CRM policy of replanting two agaves for each one harvested.
For 2021, Tepextate, Jabalí and Cuishe are currently germinating and growing in the foundation's nursery. The goal is to get them transplanted from the nursery in Santa Maria Albarradas before this year's rainy season is finished. Half of them will be donated to Bienes Comunales of Santa Maria Albarradas, the community ejido and the other half will go to their producer Rogelio Martinez Cruz who makes Tobala for the brand. "The idea is to be able to repeat the process year after year so that in the long term, we can reduce the amount of wild agave that growers are cutting in their own territory. One way is putting back two plants for every heart cut."
At Mezcal Macurichos, the family has always cultivated maguey even if it doesn't sell, they make mezcal just in case, para lo que se ofrezca. Every year in June, Maestro Martínez and his family cultivate or harvest before the rainy season starts. "It remains a great challenge, we harvest about 15 percent of the total of agave cultivated. But unfortunately, a lot of what we transplant up in the hills, gets stolen." They began a reforestation program of wild agave about seven years ago, they recently harvested some tobalá, tepeztate, coyote and mexicano. Among the cultivated varieties they grow are maguey blanco, and americana and pulquero. About 80 percent of the mezcal is made with their own agave and they currently have 20,000 plants in the nursery. They will have to make some space in their land to sow more seeds.
Sten Maldonado explains how Los Danzantes decided to direct its growth. "We realized we had two choices: keep working with espadin like most producers or rescue its diversity reflected in the various plants, their flavors, processes and tradition." In 2012, Los Danzantes together with other mezcal companies and organizations like Hermano Maguey, began a forum of roundtables about sustainable practices for mezcal making. In 2014, they launched a project supported by the National Council of Science and Technology or CONACYT to reproduce 200,000 agaves in two years. They worked closely with the Centro de Estudios Científicos de Yucatán and Universidad de Chapingo to study the different endangered varieties due to over exploitation or reproductive problems i.e. Arroqueño, Coyote, and Mexicanos from Sola de Vega and Miahuatlán.
They collected information from their producers about which of the commercially viable agaves were scarce so they could take those to the lab and work with them. About twenty varieties of agave were studied, their reproduction was accelerated through plant tissue culture also known as micropropagation in vitro. "An important concern about this method is the effect on the genetic variability however, we used different varieties of one same species which reduces the risk of genetic damage." Maldonado states " from one individual we can get from 100 up to 1,000 hijuelos depending on the plant." The hijuelos obtained in the lab are transported into the nursery for about 12 to 18 months, after two years they send some to their plantations and to the mountain, where the survival rate is 95 percent; about 4 percent of their production goes to their annual reforestation program. "A year after taking the samples to the lab, we brought back between 1,000 and 4,000 plants to different producers, not only the ones from Alipus but also from nearby communities."
Besides dealing with stolen agave, producers lack space to put the new plants ready for relocation. Victor Urbano from Tlamalli says that they have 10,000 plants ready but no land to put them, they might be able to rent a plot or find another producer in the area willing to take them and take care of them. At the end, it is a matter of using what is available without exceeding the capacities of both nature and humans to grow maguey, as Maestro Martinez said "you sow what you can clean, it is not worth to have thousands of planted maguey if they get abandoned."
The tech and finance play
The romanticizing of mezcal is the heart of its appeal to the market, it is a craft spirit tied to myth and culture. But, it is also big business and it is bringing a great deal of capital into mezcal producing regions, including investment opportunities built around agave reforestation efforts. Meet Maguey Token, an initiative to sell agave futures to national and international investors. For them, the mezcal boom is just at its beginning and they anticipate continued growth for the next 25 years, if there is enough raw material. They offer a five year investment in which any person can buy an agave future at a fixed price. The capital raised is then used to buy agave to be planted. Currently they have a network of 26 different brands like Oro de Oaxaca and Tradición Colmenares who would use the agave grown to make mezcal. Most of their partners produce between 2000 to 3000 liters per month. David Matías, Commercial Director says they own a 10 hectare nursery, the biggest in Oaxaca and their goal is to plant about 1200 hectares mostly of agave espadín, in the next three years. When questioned about sustainability programs he mentioned that they follow agroecological practices and are committed to only support artisanal brands. It should be noted that Oro de Oaxaca is not classified as Mezcal Artesanal. Maguey Token is owned by an investment fund specialized in real estate, and follows what seems to be a new trend of Mexican fintechs like Jima.mx and AgaveCoin.
One thing remains true in all of this, sin agave, no hay mezcal.