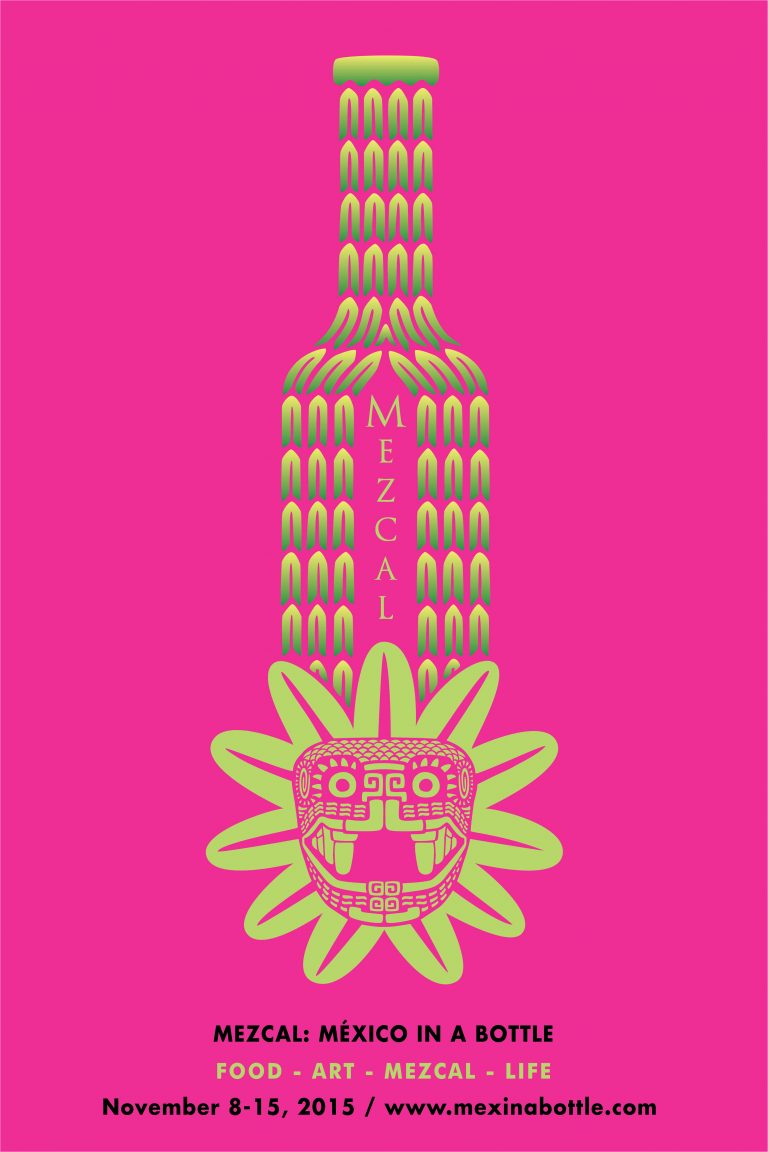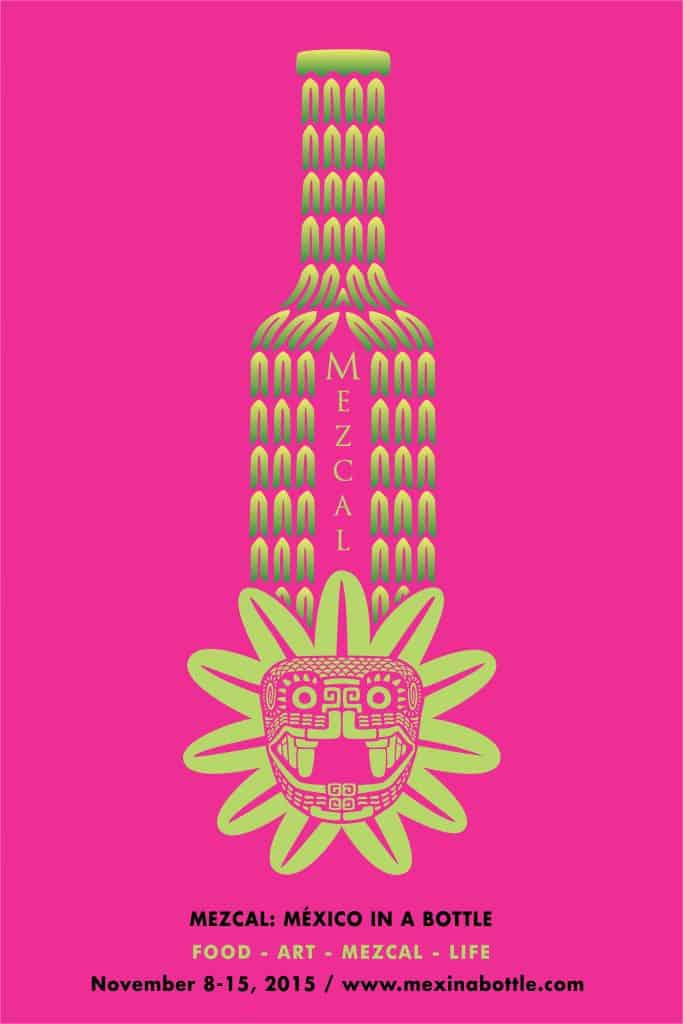 I am often asked – where is the best place to try mezcal in the Bay Area? And my usual reply is, well, my house. Logistics make it hard to actually have everyone over – kid with homework and a bedtime, people probably having to drive to my house, etc etc. I say my house because over the years I have amassed a collection of some pretty awesome mezcals that are not available in the US, and most likely never will be. So short of going to Mexico yourself, or having an inside connection, this has been the stop gap solution.
This year we have solved that problem by creating small producers room at the Grand Tasting at Mezcal: Mexico in a Bottle on November 15th. The idea is to bring out all those unique bottles that you'd only find on my bar and some things that I've never been able to find. This offering is part of the Mezcal Lover's package, and in addition to fine mezcals, it will also be a chance to talk to a few of the people who make or find them.
In the line-up we have mezcals that I encountered on some recent mezcal adventures in Mexico. They have a way of finding you and I am so happy they are able to participate.
Aguas del Corazon

was founded by Andrea Sánchez López, who I had the pleasure of meeting at my very first Vela Istmeña as part of the Guelaguetza celebration in Oaxaca. She was dressed in a gorgeous, traditional Istmeña dress, and poured us some of the mezcal, a full bodied arroqueño that blew my socks off. Aguas works with several small producers around the state of Oaxaca – small as in less than 40 bottles in some production runs. Andrea has a culinary background and has curated a delicious collection of tobala, espadin, sierra negra, coyote, and barril.

El Solteco is the new mezcal brand from

Maestro Luis Mendez

, who I recently wrote about as part of the sustainability series. Sr. Mendez has been cultivating wild agaves and these mezcals are the fruit of those labors.

El Tigre

Mezcal is a cooperative project from the state of Guerrero.  They are producing mezcals from wild papalote and zcamexcal grown in the low mountains of Guerrero. These mezcals vary from 50-52% alcohol, and have a very different and earthy flavor.    

Mezcal Neta is a project from Max Rosenstock, who has been traveling the Oaxacan roads for the past several years to find mezcals for his burgeoning brand. We'll have mezcals from San Luis Amatlan, a region known for its madrecuishe, verde, and increasingly, espadin.
Mezcal Cuish has probably done than any other mezcal when it comes to capturing the attention of a younger generation and getting them to care about mezcal. Started by a couple of art students in Oaxaca who had family connections to mezcal, they created a mezcaleria and a huge following of other art students, inspiring Oaxacan pride around the spirit.
Alma Mezcalera doesn't need much of an introduction. A project by Erick Rodriguez, a tireless and intrepid promoter of mezcal as we've written about before

here

and most recently

here

, Erick will have his very special mezcals that he has sourced from all over Mexico.

Mezcal Chaneque will also be on hand. I had a chance to taste this mezcal in

June

 and loved its rounded flavors and depth. This is a mezcal that will soon be available in the US, but here is your chance to get an early jump on tasting it.

Aguas Mansas is a mezcal that was shared with me by Leon Vazquez, a bartender at Lolo Restaurant. It's an espadin from Matatlan and tastes so different from what I usually expect from mezcals from that region. This is a mezcal that may hit our shores in 2016.

We also have some very rare mezcals from

Maestros del Mezcal

, a cooperative based in Oaxaca comprised of dozens of small producers. Max profiled their organization in June and I had a chance to go to their event in Oaxaca in July and tasted some very interesting mezcals, including some wild espadins that blew my mind.
And of course there will be some surprises as well, perhaps even a few from my private collection especially a madrecuishe made by Reyna Sanchez who was just profiled in this piece by Grace Rubenstein on NPR about female mezcal makers.
Be sure to check out the event website that has all of the details for not only for the Grand Tasting on November 15th but also for the other activities happening that week. But get your Mezcal Lover's ticket today because they're limited, we will sell out, and once they're gone, they are literally gone.