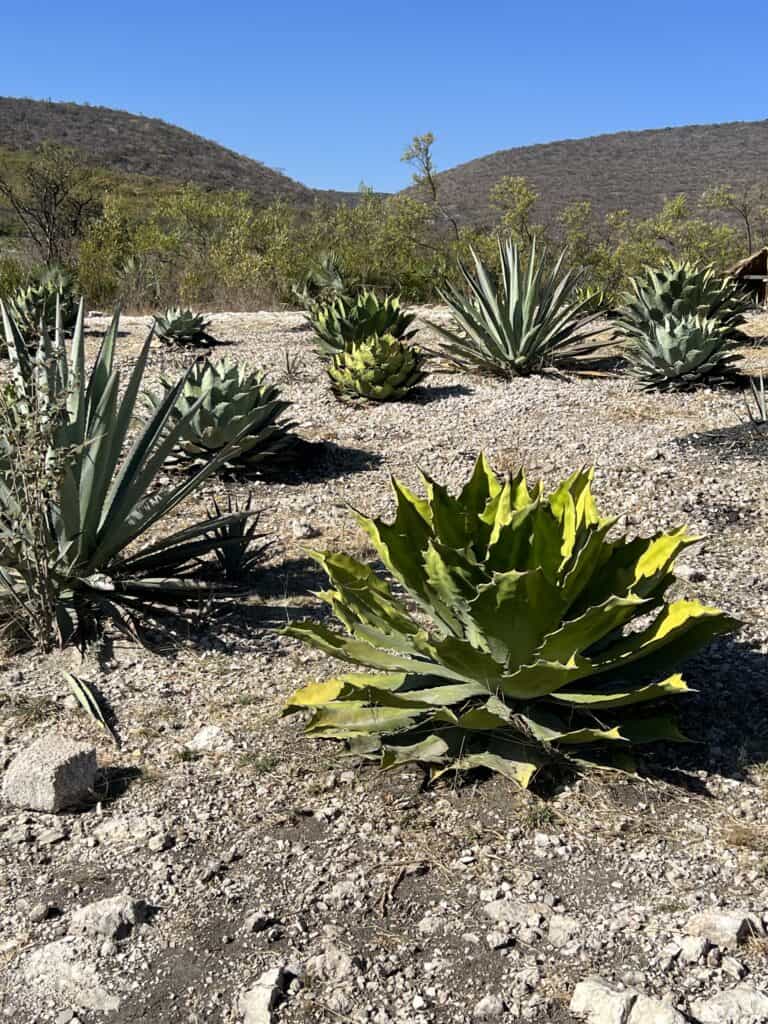 Traditionally mezcals were made from all the ripe agaves in an area at harvest time. This meant that a wide variety of species of all different sizes representing different flavors would be roasted, milled, fermented, and distilled together. At some point in the late 20th Century, most likely in the late 1980's, some producers started experimenting with mezcals made from single agaves.
The history is still murky but it appears that, as the mezcal market grew, some were inspired by tequila's focus on the term "100% blue agave" and the use of single identities in the wine and spirits world as a way to distinguish themselves. Some may have just wanted to experiment. Only future research will tell. Once these mezcals emerged they rapidly became the face of the industry and were the breakthrough bottles that made mezcal so popular in the decade between 2010 and 2020. Today the vast majority of mezcals are made from a single agave species, A. angustifolia haw more commonly known as Espadín while a few others have very distinct identities like Tobalá, Tepeztate, and Cuishe.
This inversion of traditional practices means that there is a new linguistic distinction. Many traditional producers now use the term ensemble for mezcals made from different agave species which go through the entire mezcal process together. They do this as a way to distinguish themselves from mezclas which are blended batches of single agave mezcals where the blending occurs after the distillation process. Here is a deeper dive into the subject.