We were lucky enough to have Lanie Bayless, the spirits director for the Frontera restaurant group in Chicago, grace our Mexico in a Bottle Instagram channel last week with a cocktail demo. While Bar Sotano participates in Mexico in a Bottle, it's rare that we get to stop and talk with Lanie or the staff about the drink or bite they prepared for the event given hectic schedules. One of the great things about these virtual events is that we actually have the time to hear directly from the talented people in our network about their passions and backgrounds.
Unlike her father Rick Bayless, cooking is not Lanie's specialty. Through playing around with and exploring the ingredients she was immersed in since childhood, she found her way to cocktails. Visit Bar Sotano and you'll find drinks like the "Taco Al Pastor" with chorizo fat washed mezcal, roasted pineapple, lime and achiote bitters, or an entire section of cocktails devoted to the market chile stall.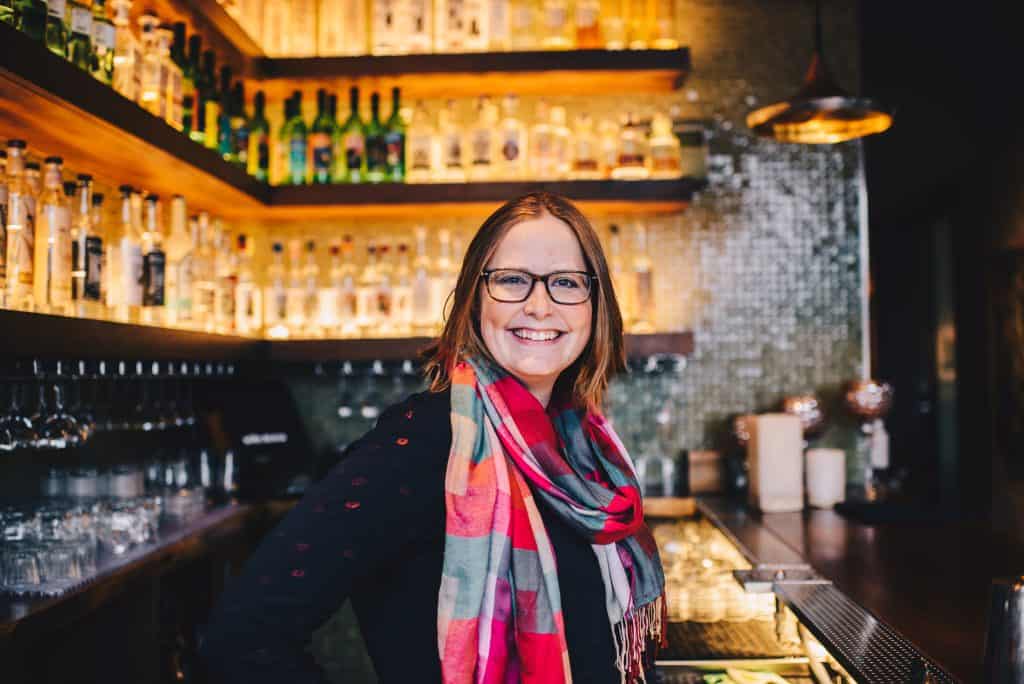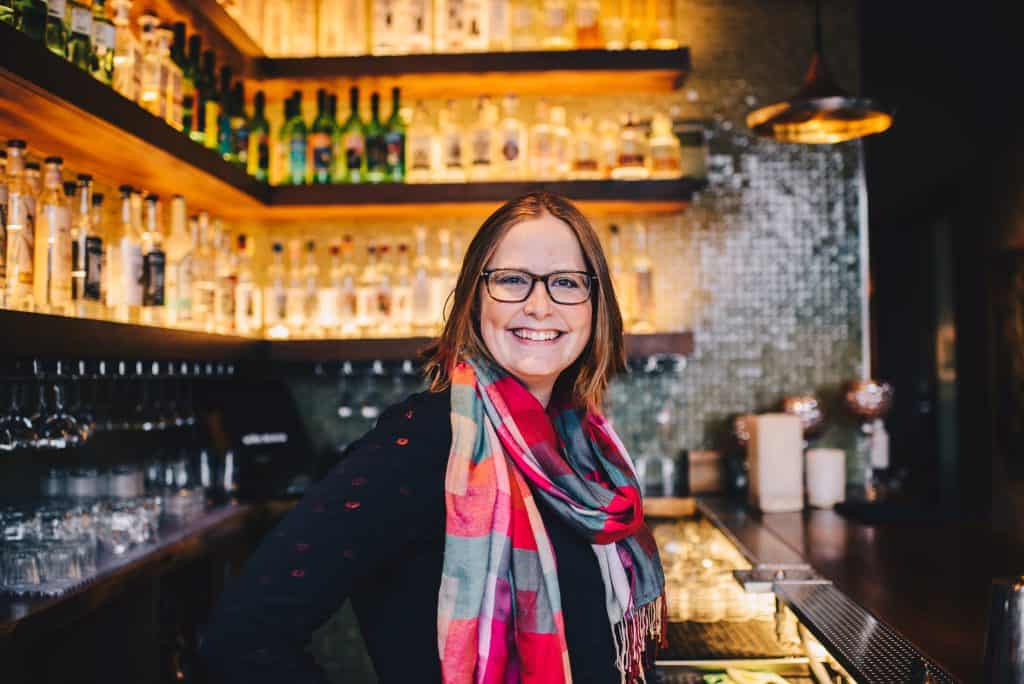 In the demo Lanie shared with us a simple red chile syrup and two cocktails. The point of these syrups is not necessarily to add heat to cocktails but to get the robust flavors of the chile: the bright, mild heat of the guajillo and the raisiny, smokiness of the ancho. While she made a guajillo syrup for this demo, each syrup compliments the drinks differently. So in the case of an old fashioned, an ancho might compliment the earthiness of the drink better.
Red Chile Guajillo Syrup (makes one cup and will keep for a few weeks)
Ingredients:
Two dried red chiles
Simple Syrup (1 c)
Instructions: Toast the chiles on medium heat on a skillet until they begin to soften. They'll start to be fragrant and color when it's time, about 3 to 5 minutes. Remove the chiles from heat, cut off the stems, and add the rest to the blender with one cup of simple syrup. Blend chiles until there's a consistent paste-like texture with the flesh of the chiles not separating from the syrup. Strain through a thin strainer, allowing flecks of chile to pass through.
Daiquiri
For her daiquiri Lanie went with Wahaka's Joven Espadin, the clean bright flavor and slight bit of minerality works well with the acid of the daiquiri and adds a luxurious mouthfeel.
Ingredients:
2 oz mezcal
1 oz fresh lime juice
¾ oz of red chile syrup
Instructions: Shake with ice and single strain. Optional garnish with a lime coin.
Old Fashioned
For this one Lanie opted for the Banhez ensemble of 90% Espadin 10% Barril. At Bar Sotano they have a version that's 70/30 respectively and the earthiness of the barril holds up great in stirred cocktails like this one.
Ingredients:
Two dashes bitters. She likes the cinnamony and sweet spices of Angostura but any bitters will work.
Shy 1 oz red chile syrup
2 oz mezcal
Instructions: Combine and stir with ice. Strain into glass with new ice (denser ice cubes are better but use what you got). Garnish with an orange peel if you'd like.
Bonus: As discussed during the demo the syrup would probably go well in hot chocolate too.
To support the Frontera group if you're local you can order takeout/delivery at a number of the restaurants. To support the Chicago hospitality industry and advocate for delicious to-go cocktails check out Cocktailsforhope.com.
Cheers!