Details
Location: La Vieja, Sierra Occidental, Jalisco
Agave: A. maximiliana
Maestro Mezcalero: Antonio Arrizon
Quantity: 1950 bottles / 1462.2 liters
ABV: 40%
Tasting keywords: Lactic, tingly.
NOM: NA
Buy it today
Nose
Funky business! This is Raicilla through and through with that fermented butter with a touch of pickle juice on the nose.
Taste
Light and effervescent, this leaves you with a tingly, sparkling mineral sensation wrapped up with lactic ferment. A bit of that light pickle juice but a deep identity leather, beeswax
Method / Background Notes
Roasted in an adobe oven with black oak, wild fermented in oak tinas, distilled in a stainless steel alembic once.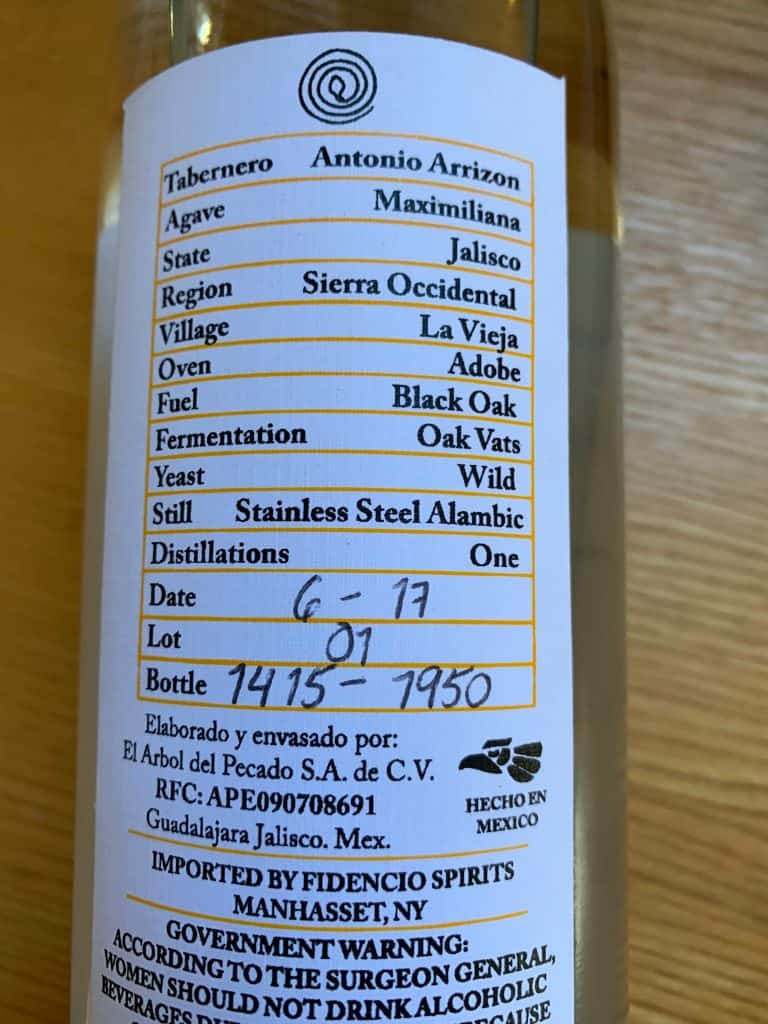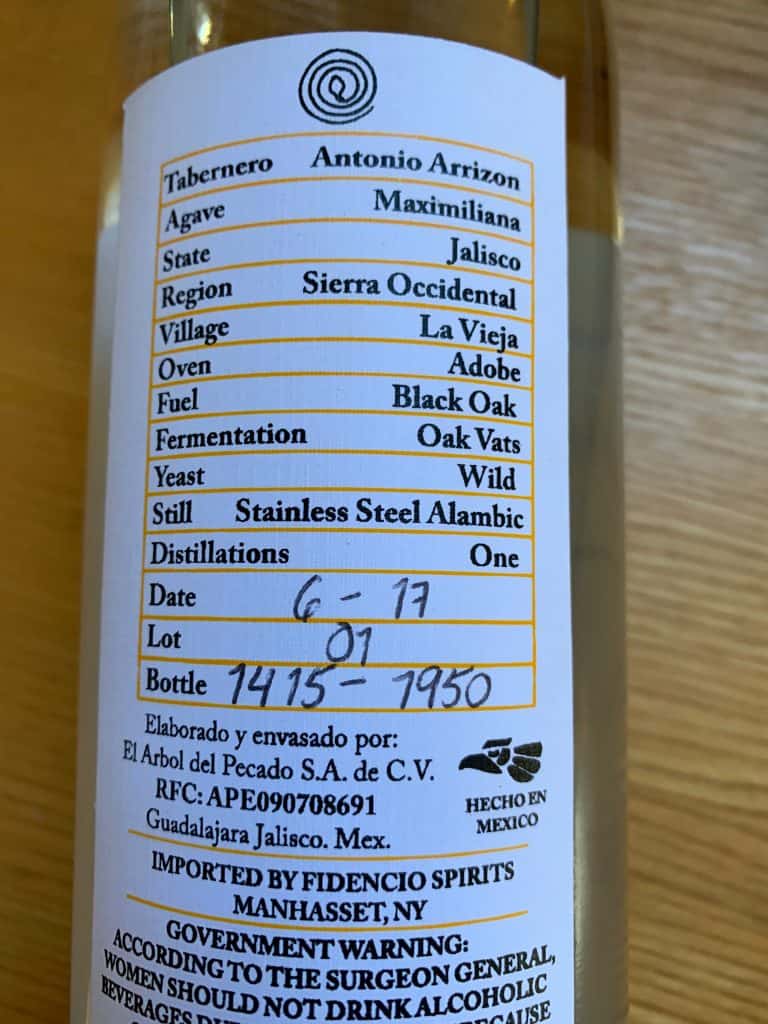 Note that this first edition Tabernas label is difficult to distinguish from the second edition. The easiest way to tell is by reading the rear label which clearly lists out all the production information. This bottle hails from June of 2017, it has been resting for a while so it is really integrated.