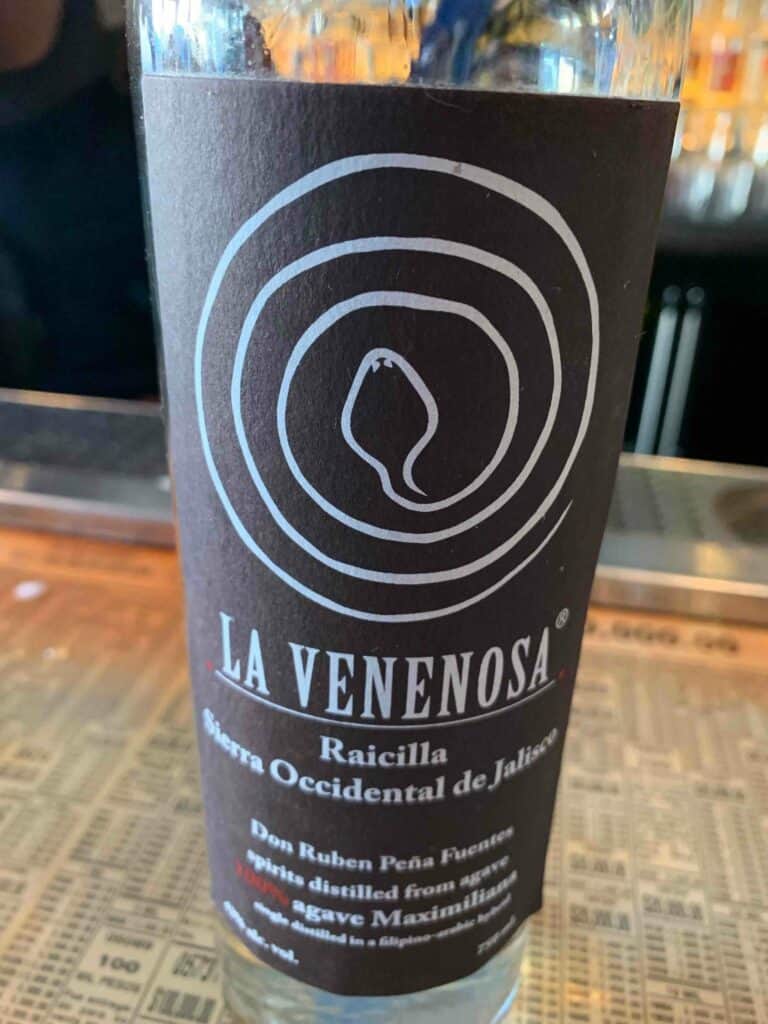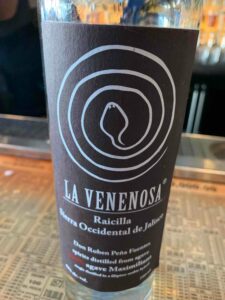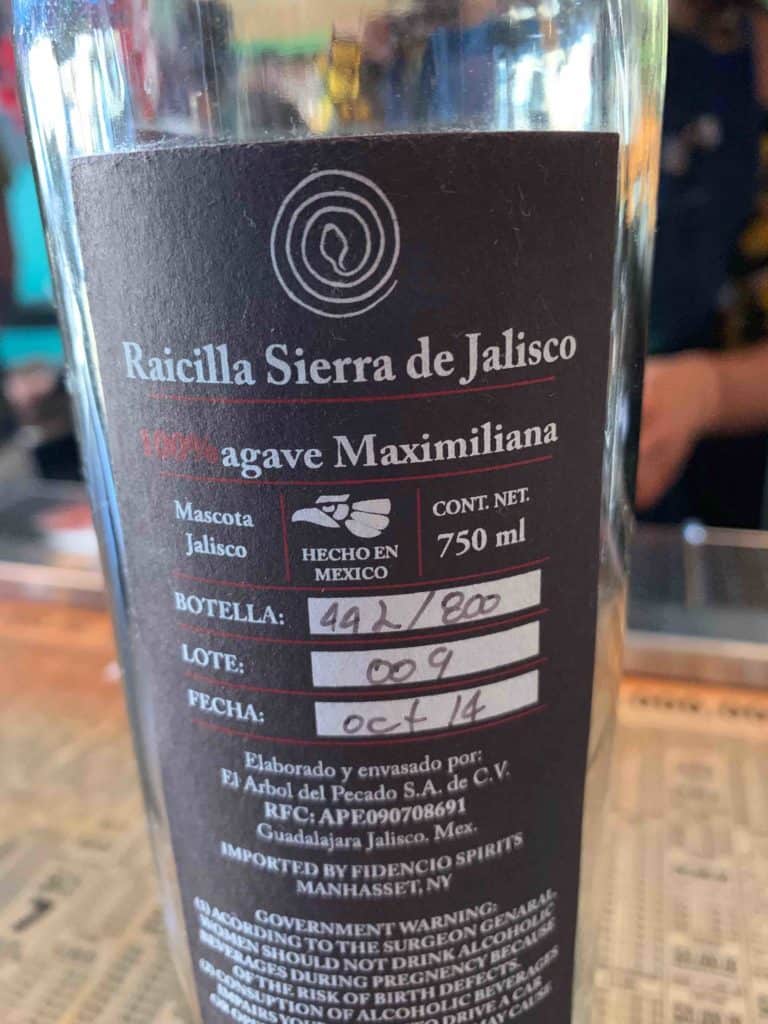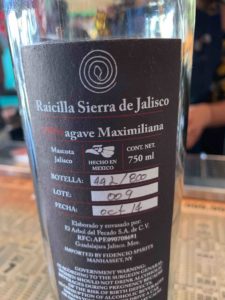 Intro
Another extraordinary raicilla that represents the lighter, dare I say more approachable side of the raicilla world.
Details
Location: Mascota
Agave: Cultivated Maximiliana
Maestro Mezcalero:Don Ruben Peña
ABV: 42%
Batch: Lot 9, October 2014.
Background
Don Ruben's raicilla is amazing on a variety of fronts. It's another single distilled raicilla – and testimony to the skill of mezcaleros that they can get so much from a single distillation run. There are all sorts of quirks to how the Sierra Occidental is made, Don Ruben uses an adobe oven for his roasts and then a hybrid filipino / arabic still. At 42% ABV it mocks the traditionalist definition of a mezcal because it will stand up to anything at a higher percentage.
Like many of Venenosa's labels there isn't much of it on the market. This lot has 800 bottles.
Tasting Notes
The Sierra Occidental has really light nose, a whiff of fennel pollen and that fermented butter that is so characteristic of the area. This is another raicilla that is low in viscosity and full in flavor, very round up front with hints of apple and pear. It is quite acidic on the tail, a real cutting lactic acidity with a hint of pickle juice which makes it perfect for a cocktail or as a foil to a meal.