A quiote is the stalk that shoots up from an agave plant when it's ready to reproduce, and signals the eventual death of the agave plant. They can be dried and used as fuel, construction materials, food or even as a decorative item. They're one of the most dramatic elements of the agave life cycle.
As the quiote grows, it diverts nutrients and sugars away from the agave hearts or piñas. Because of this, the quiotes are cut so that the agave can be harvested before losing any sugar content. It is important to always allow some quiotes to grow because the flowers give way to seeds, which ensure genetic diversity among the agave. The flowering stalks are also an important source of food for pollinators like bats and hummingbirds.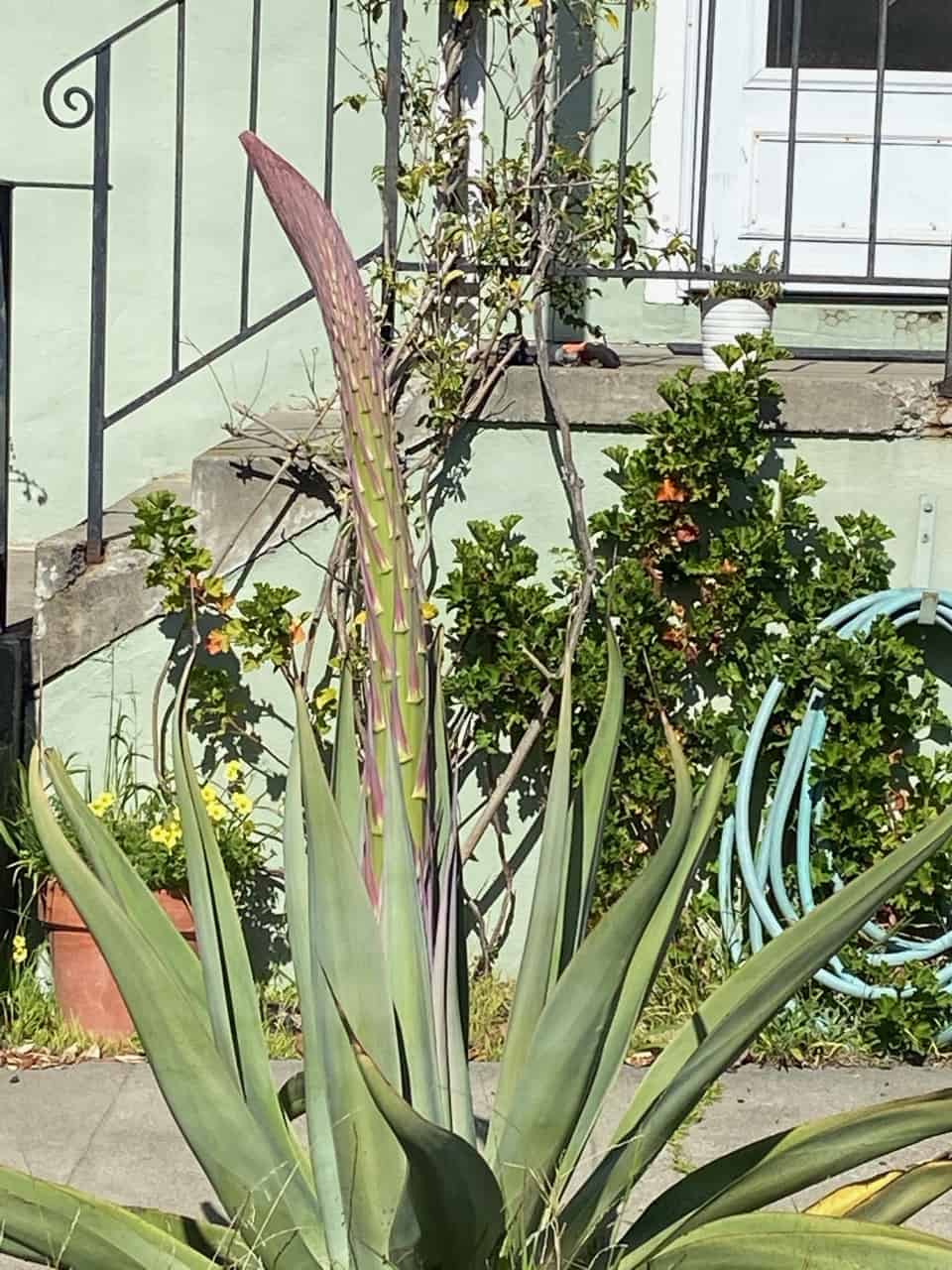 In Guerrero, a quiote is called a calehual, a Nahuatl word.
Read more of our entries in the Mezcalistas Encyclopedia of Mezcal and email us questions or ideas for future entries.