This post is part of a series where I'm cooking recipes from some of the Mexican cookbooks released this and last year, in the hopes that we'll make your quarantine cooking a little more fun. Check out part one on Danny Mena's Made in Mexico and part two on David Castro Hussong's The Baja California Cookbook.
The queen of tuna tostadas has graced us with the recipes that can transport us to a sidewalk table in Colonia Roma with a whole grilled fish, a stack of fresh tortillas, and the impeccable service of Contramar. I think we all need that right now.
As you might know, Gabriela Cámara is a force beyond the kitchen. The chef-owner of Contramar, Cala, and now Onda in LA is also known for her inclusive hiring practices and attention towards sourcing. When I saw her at a book reading in LA, she was on her way to Mexico after being tapped by Mexican President Lopez Obrador to be an advisor. We can trace her activism back to family roots: her parents met in graduate school in Cambridge in the 1960s, her Italian mother was an art history professor and her Mexican father works in education reform. She grew up in a bookshelf-lined "hippie house" in Tepoztlán, a small town outside of Mexico City, where the family grew their own vegetables, used solar ovens and water heaters, and conserved rain water.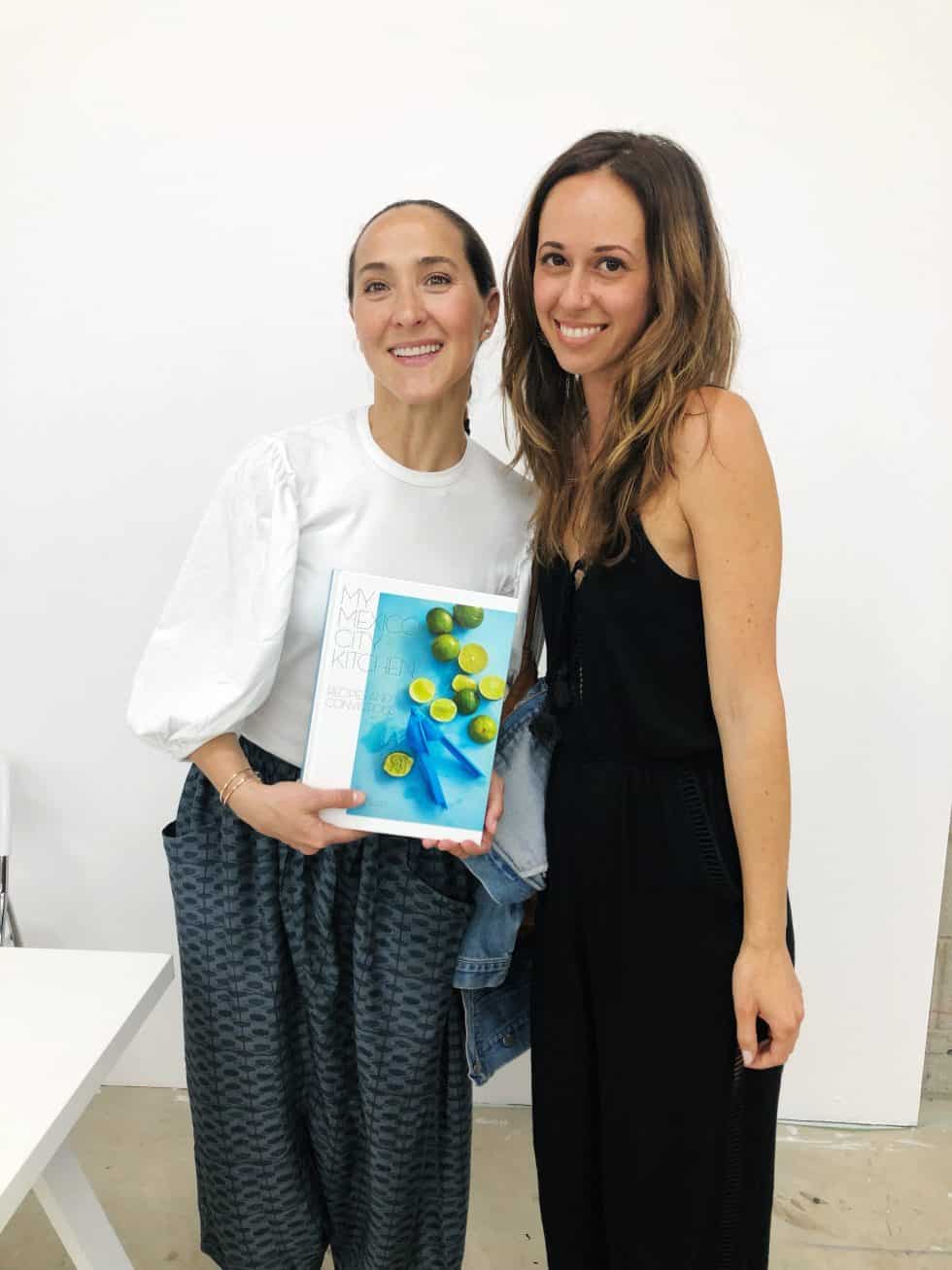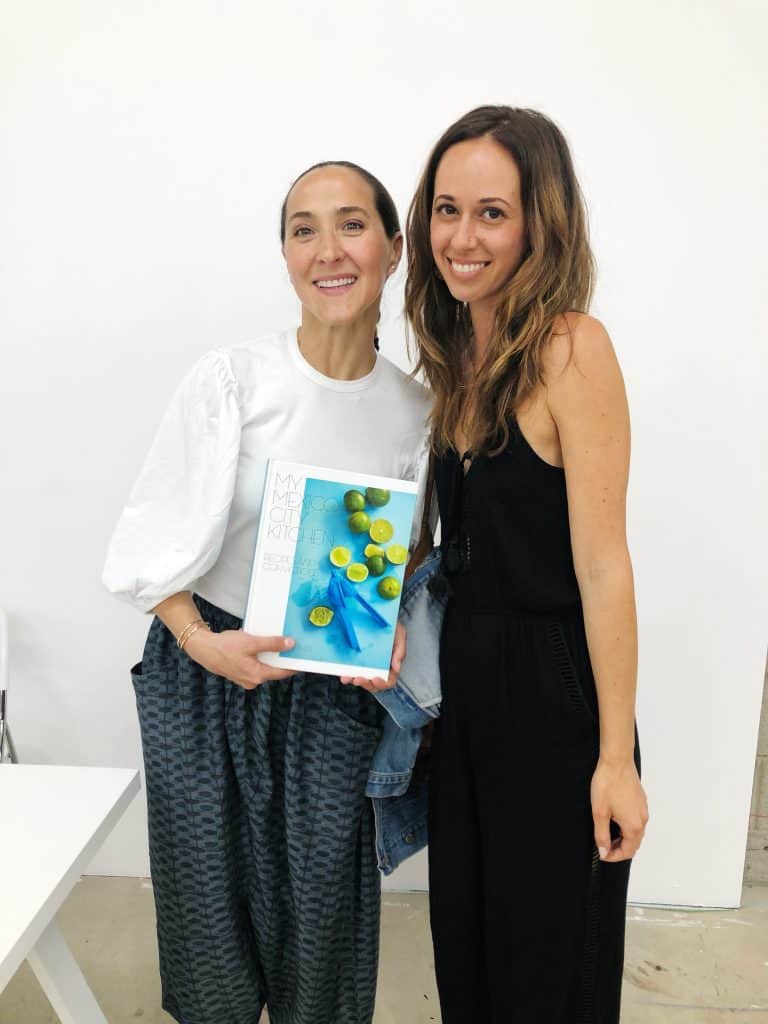 While her parents didn't cook much Mexican food, she learned from the woman who helped around the house. It started with standing over the comal flipping tortillas, and her love for cooking and serving grew from there.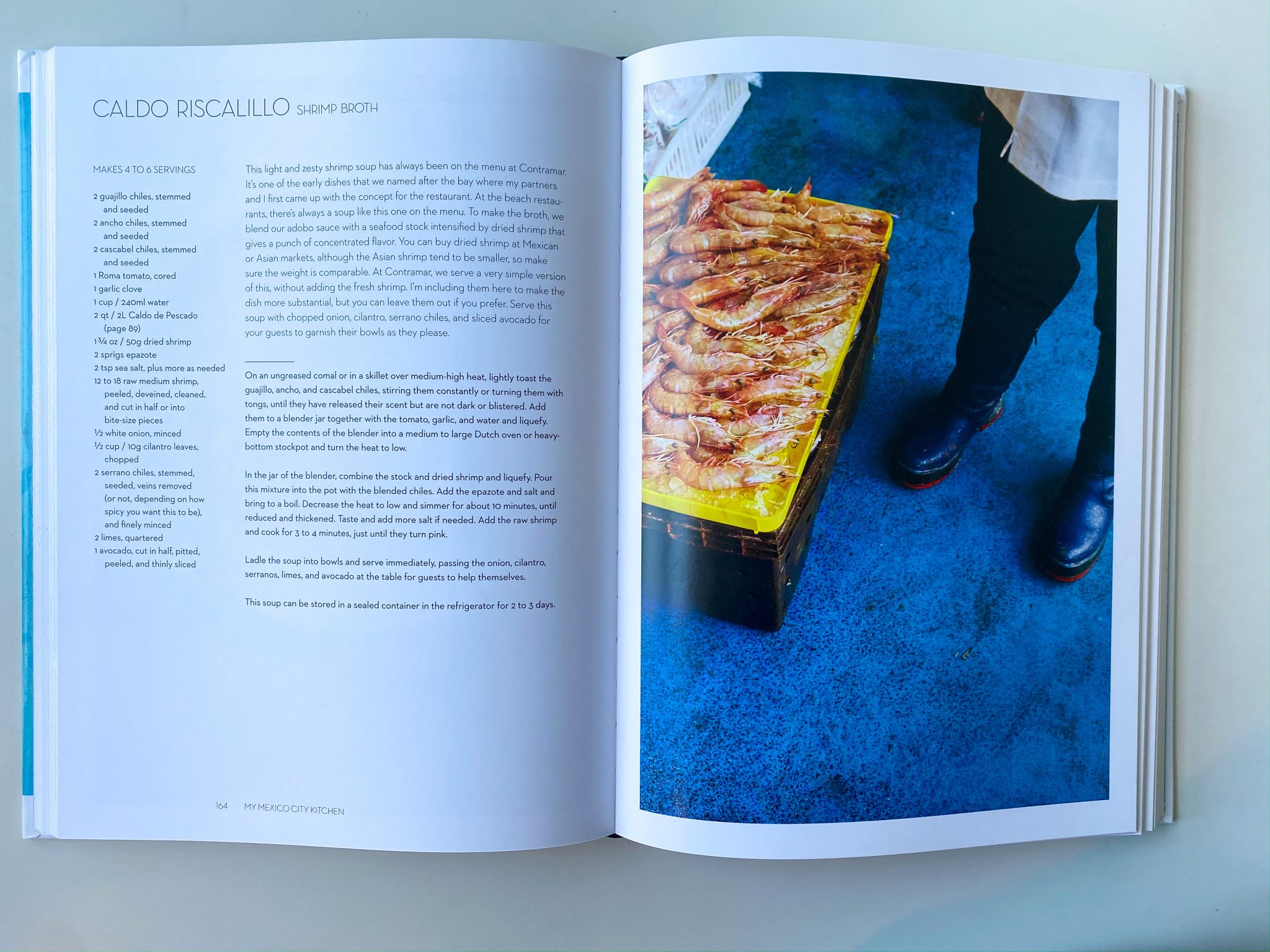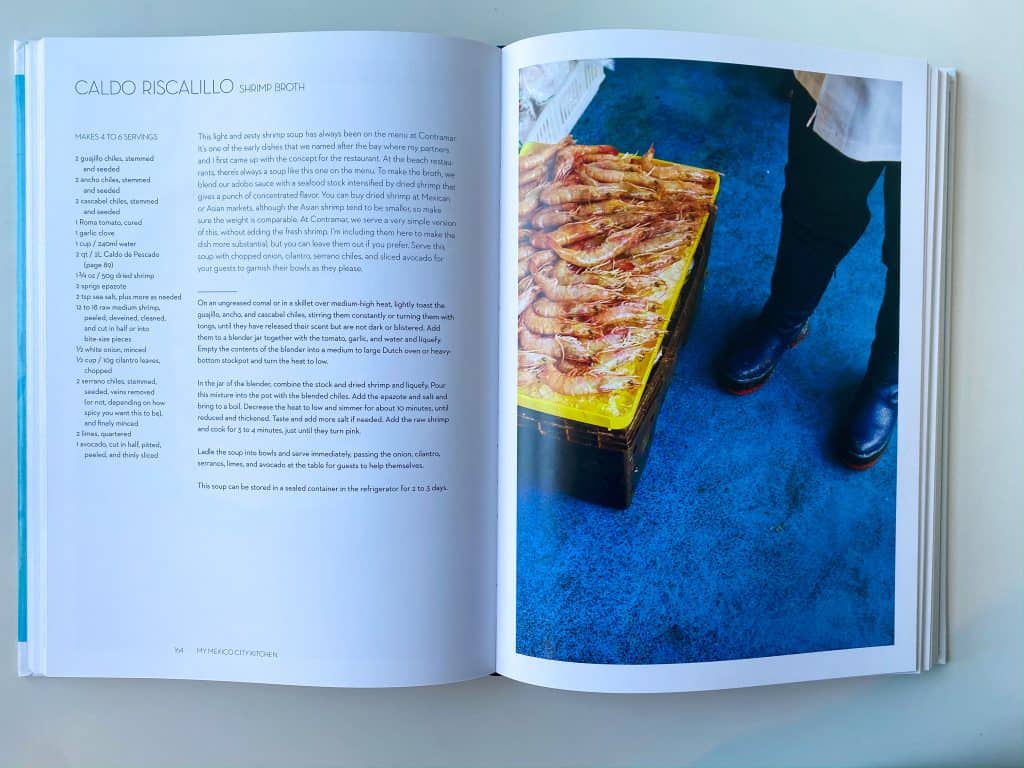 Contramar opened over twenty years ago, when fine dining in Mexico City still leaned heavily European and chefs were foaming and squigiling their ingredients into molecular gastronomy. But Cámara, who was in her early 20s, felt the need to bring the palapa-shaded seafood meals she enjoyed on the Pacific coast to Mexico City. The vibe would be relaxed, just like the beach, but served on white tablecloths— honoring fresh corn tortillas and Mexican ingredients with the formality of tuxedos. It was and still is a hit.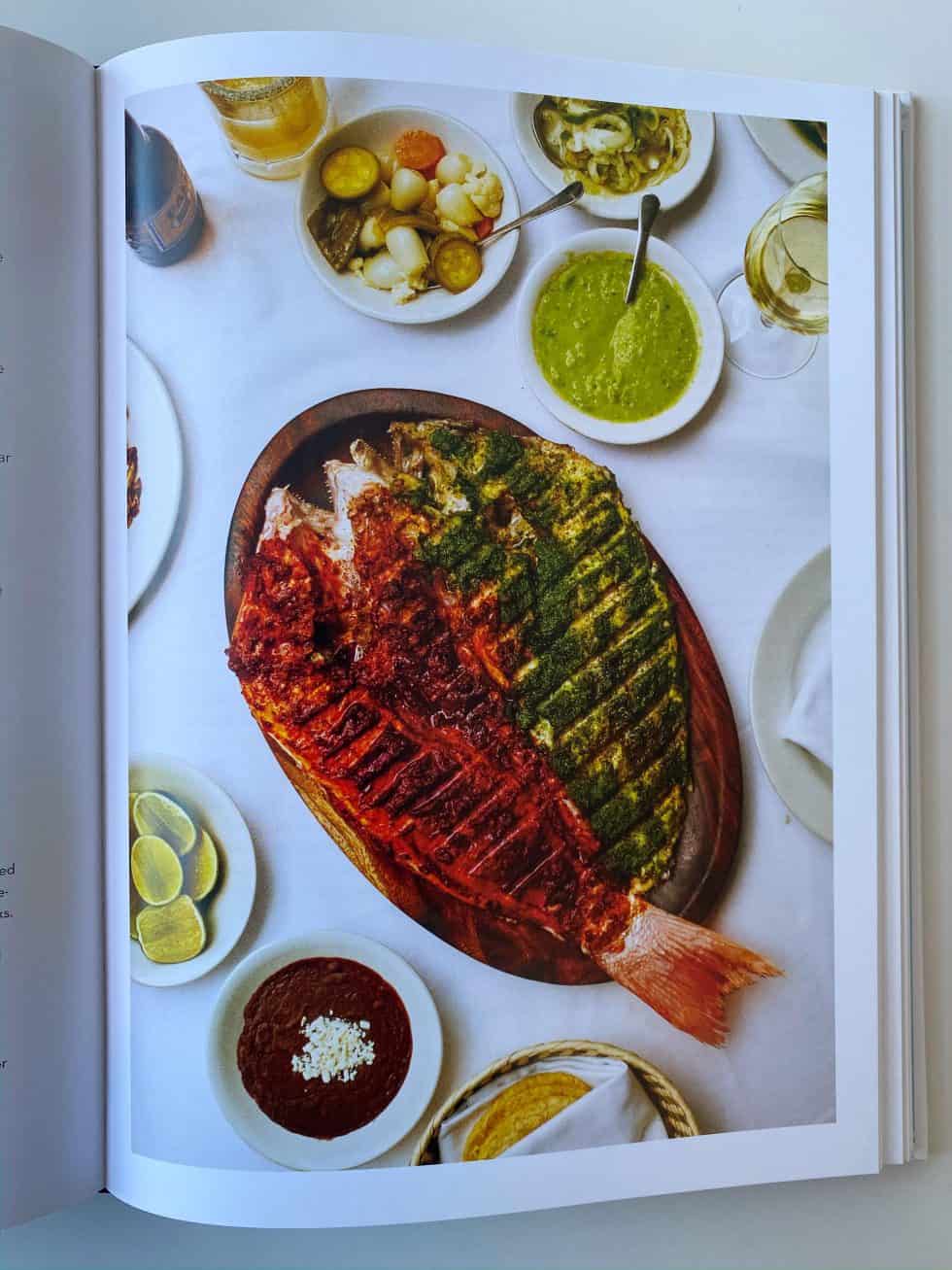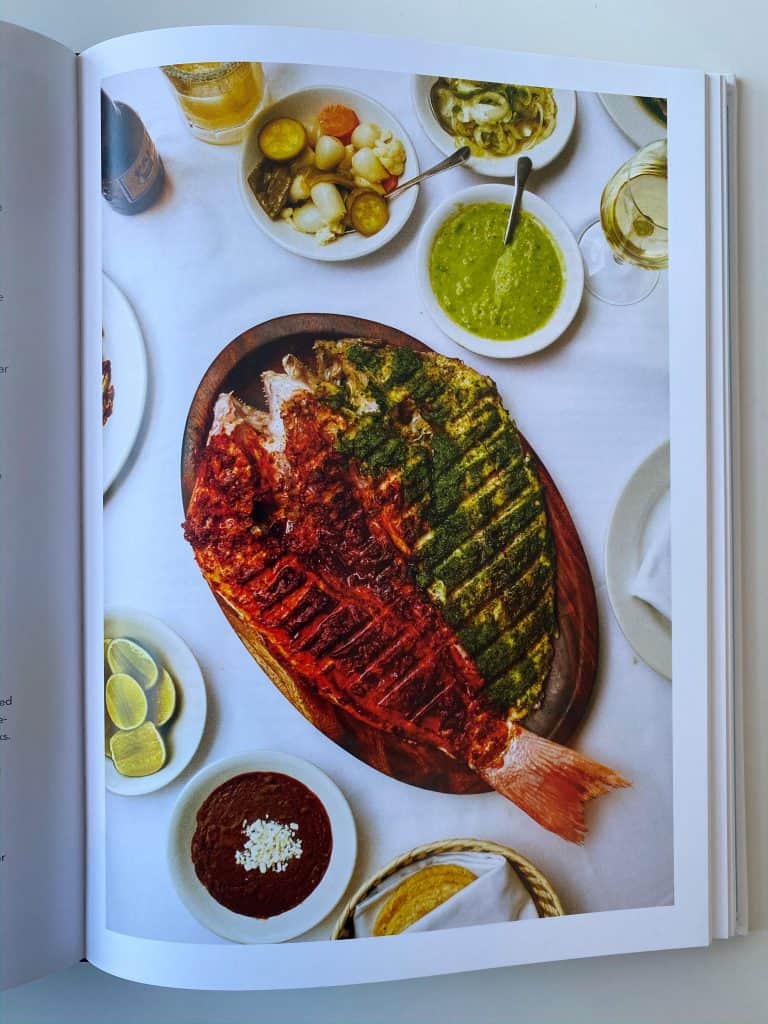 Cala was her first restaurant stateside, opening about five years ago as "modern Mexican" food was just fully emerging and which most chefs still refrain from defining. But what we know is that San Francisco was an easy target for an ingredient-first Mexican restaurant with a good mezcal program. It was also a trying time for restaurants to find staff in an expensive city where many service industry workers can no longer afford to live and work. The restaurant's hiring practices helped solve for that problem by offering formerly incarcerated people jobs and training. This Netflix doc about staff at Cala and Contramar is a great watch: an inspiring take on criminal justice reform and a behind-the-scenes look at the restaurants.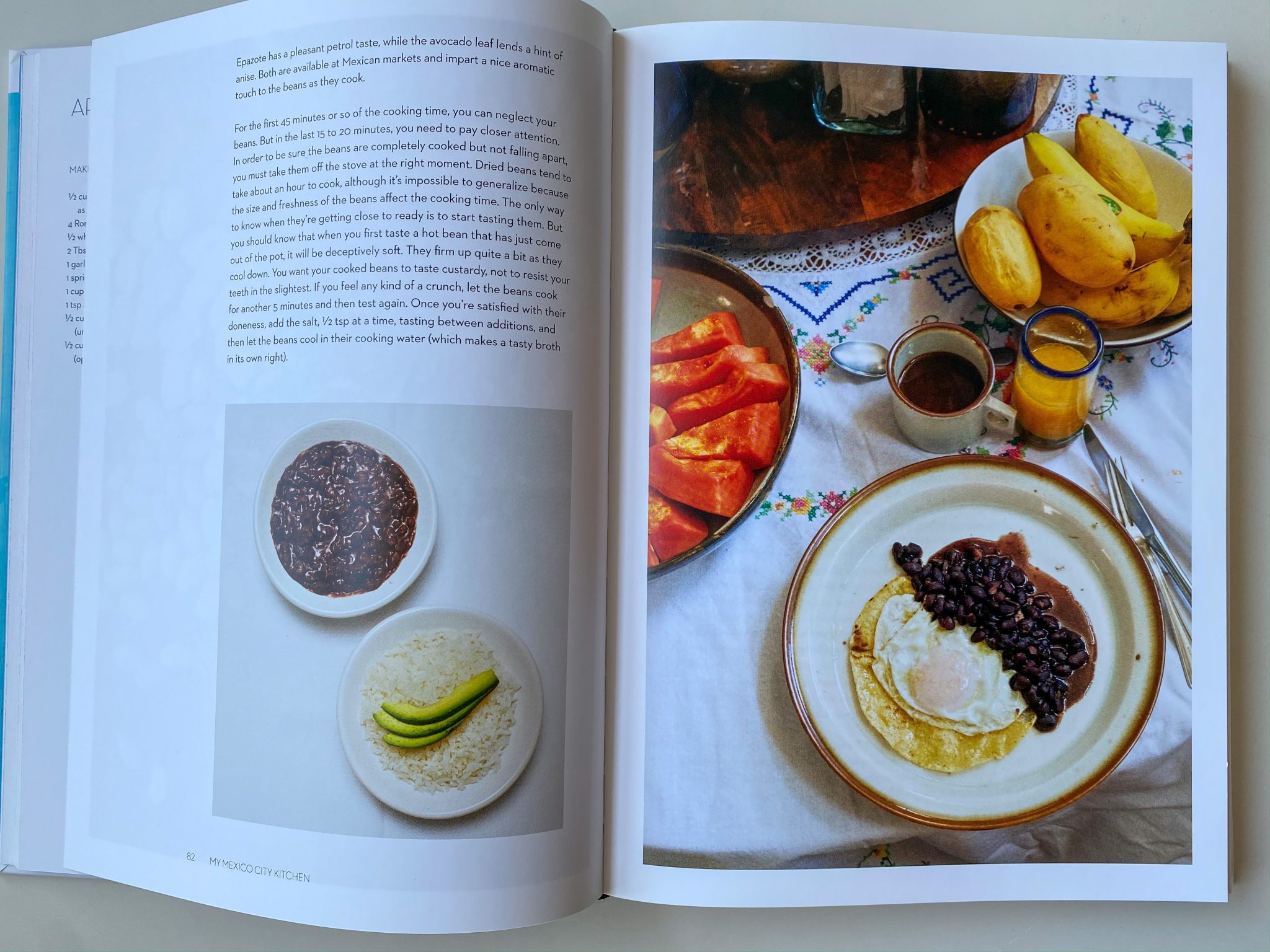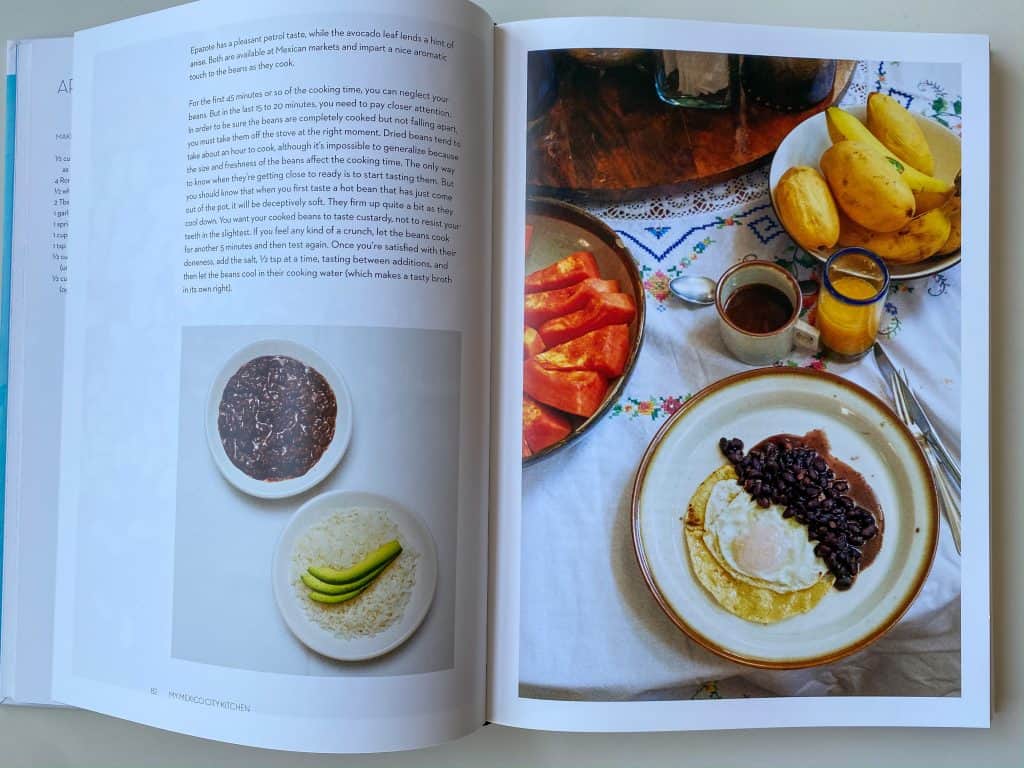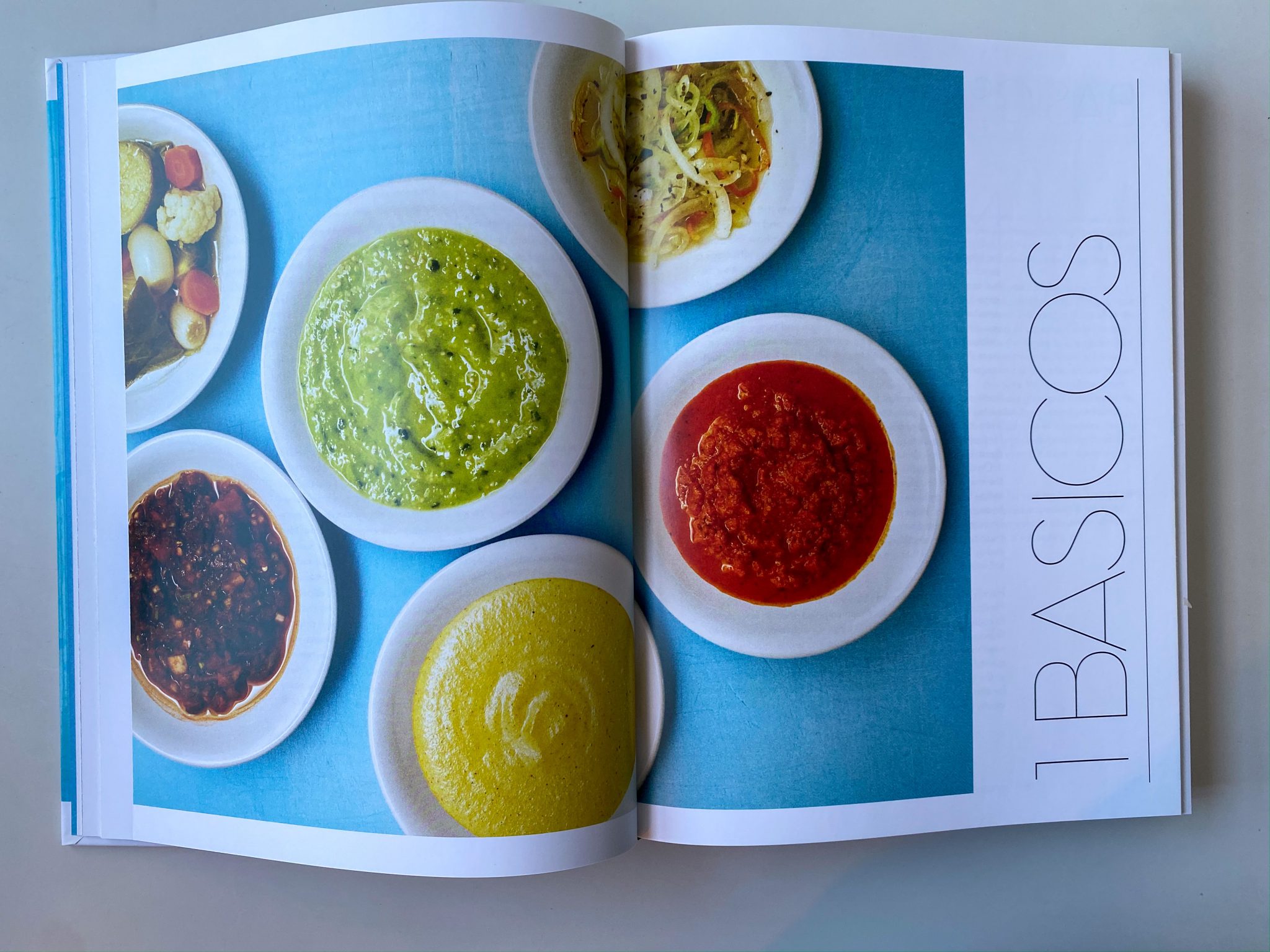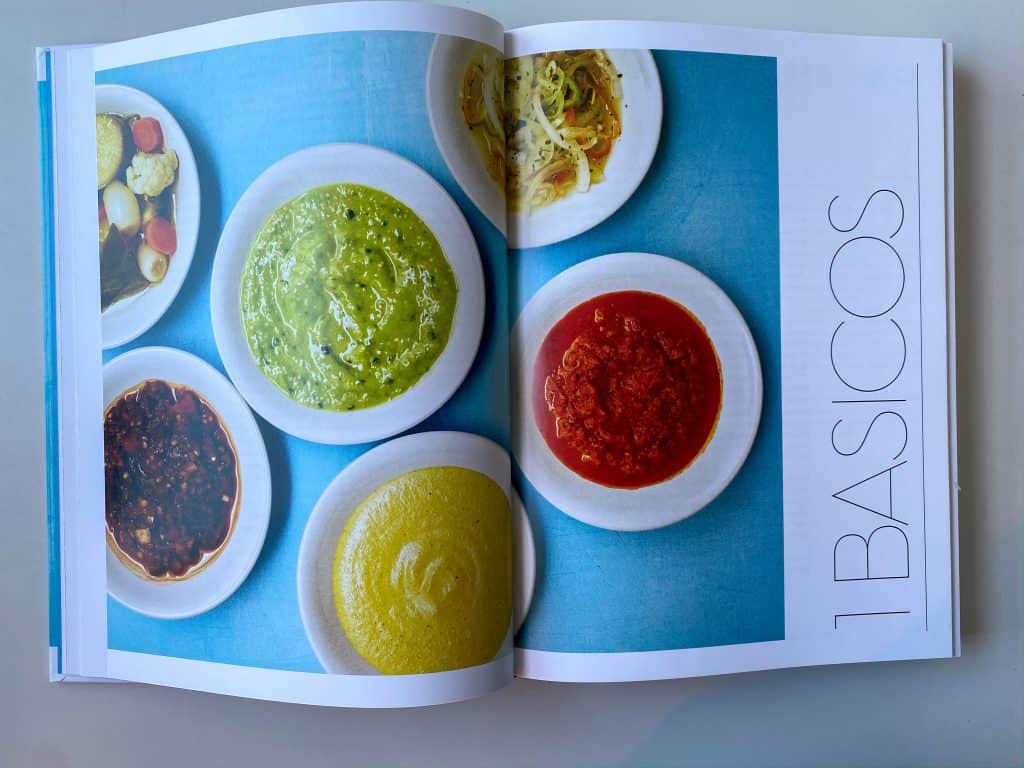 In My Mexico City Kitchen: Recipes and Convictions there are more than 150 recipes that Cámara likes to cook at home, from classic breakfasts to mezcal cocktails, with ample encouragement to use them as templates not rules. "A taco can be anything" as long as it's folded in a hot tortilla, she writes. Her cooking is about sourcing good ingredients, not letting them go to waste, and enjoying the process. "Pay attention, take your time, and respect your resources" is the mantra she passes onto us from her maternal grandmother, words even more applicable in quarantine.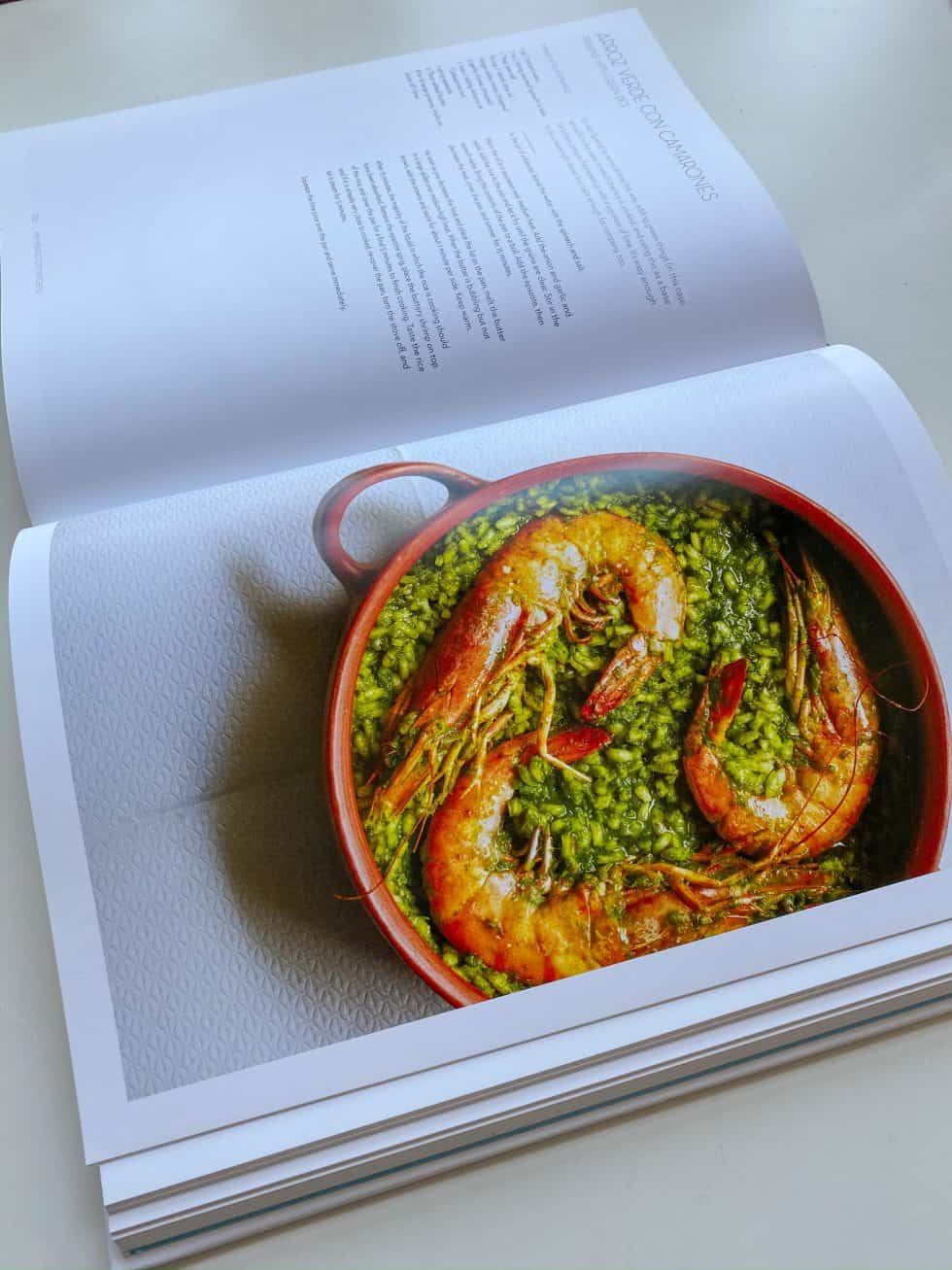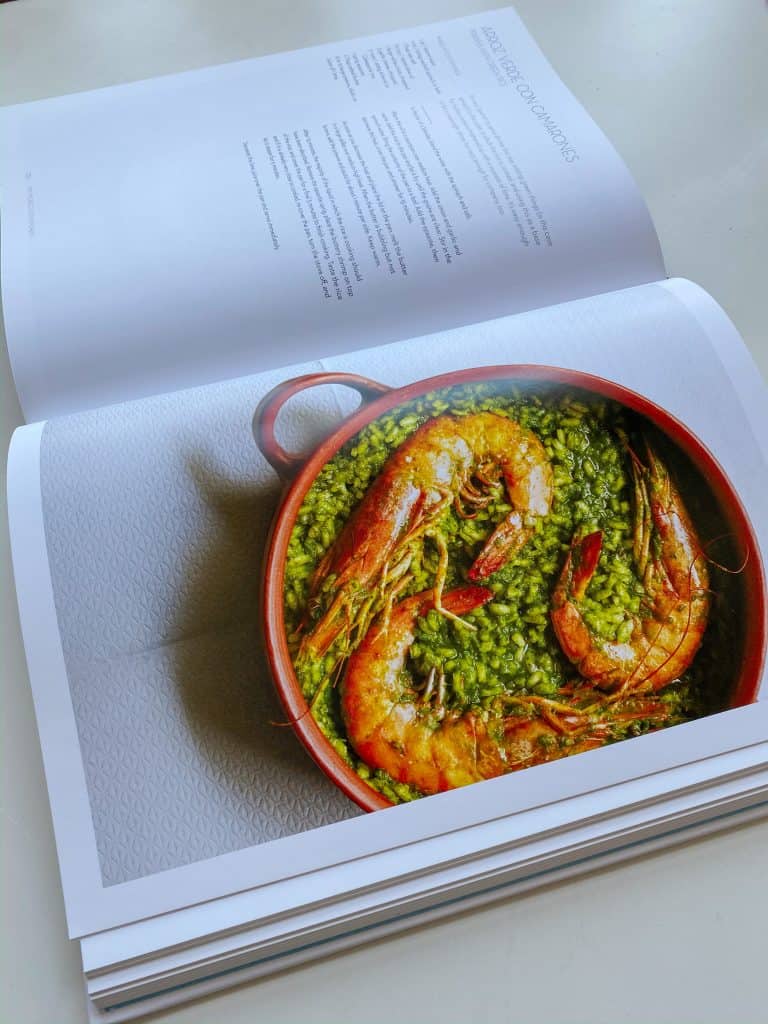 There are a lot of dishes that would be great to make during this time, especially if you're just starting out cooking. I made prawns with green rice rice. Green rice is a great thing to have in your repertoir, I make one inspired from one of my first Mexican cookbooks and it's usually a hit at dinners, and all you really need are some greens to add into your water or stock that you use to cook the rice. This recipe asked for spinach or kale and epazote. I couldn't find big prawns that looked high quality so I went for some smaller guys — but if you find some with the heads they always taste better and you can use them for a stock later (as the book's intro would remind you).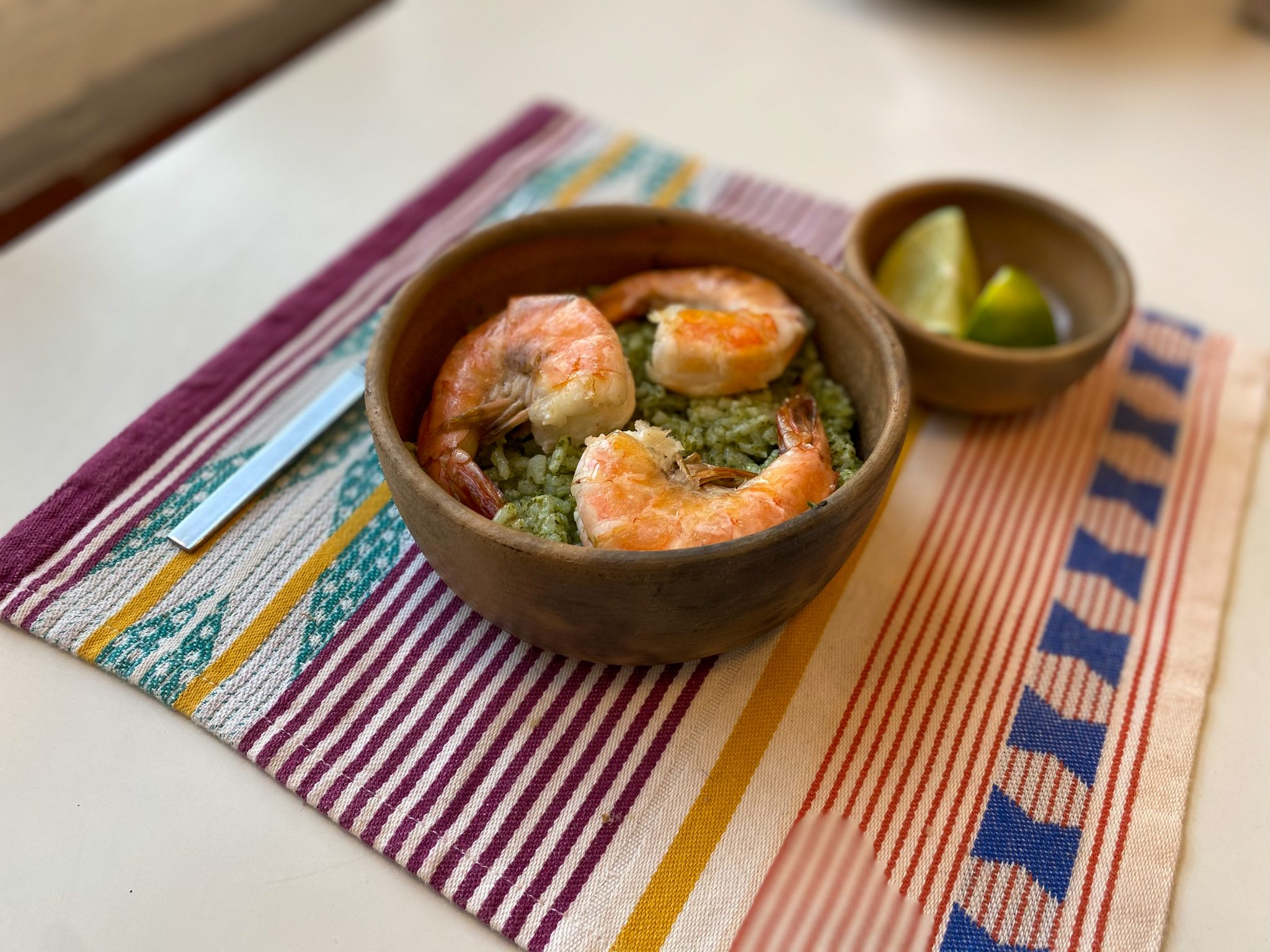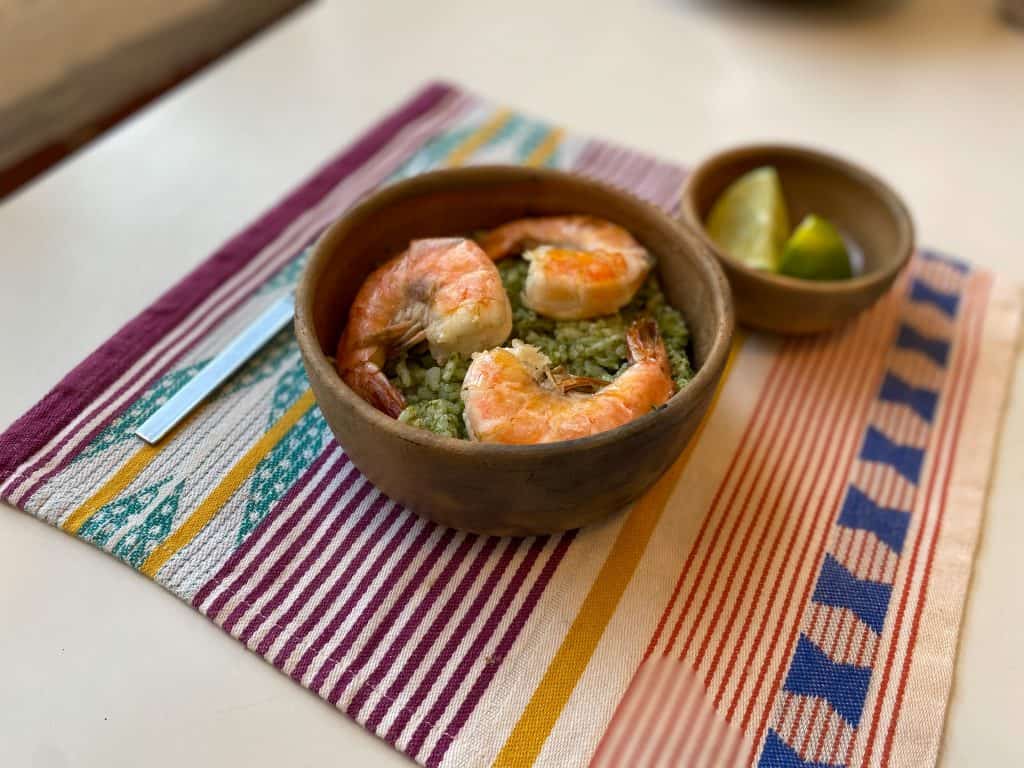 It was a comforting recipe with the shrimp gently finishing cooking over the rice, coating it with butter. Not a lot of ingredients required either. To be honest I'm taking a little break from drinking this week otherwise I would've found a rosé from the Valle de Guadalupe for this one. Recipe in photo below. Provecho!