Palenque is the name for a mezcal distillery in Oaxaca. Other areas of Mexico have local terms for mezcal distillery like taberna (frequently used in Jalisco for Raicilla distilleries), fabrica (a very general term which is used in the central and northern areas of Mexico like Puebla, Estado de Mexico and San Luis Potosi), or vinata (frequently used in Durango, Michoacan and in Sonora where they make Bacanora).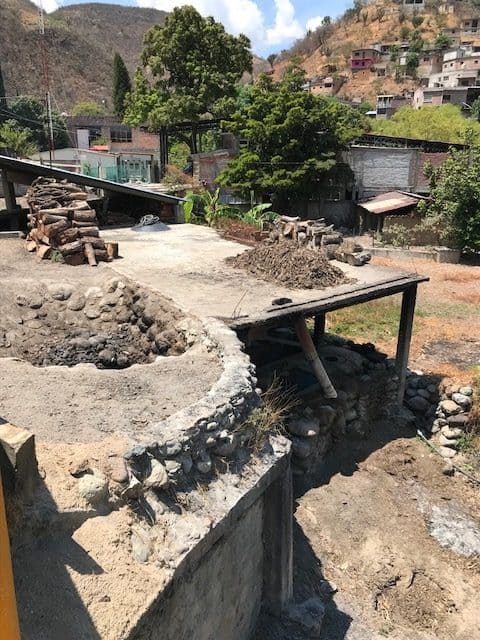 The Spanish word means a defensive stockade or palisade. In Latin and Central America it can have the connotation of an indigenous roofed structure without walls or a remote location used by fugitives which may have jumped into Oaxacan vernacular for mezcal distillery exactly because many of them were hidden in remote hills and valleys in order to avoid legal authorities.
The word palenquero, another word for mezcalero, is a derivative of palenque.
Palenque has also been used interchangeably with the word fabrica, which is a generic term for factory or place where something is made. Palenques come in many shapes and sizes, from very rustic structures without walls to larger and more modern facilities.