My first inkling about NETA's existence was six years ago after the first Mexico in a Bottle. It was a stressful day because it was our first real, honest to god public mezcal tasting, so we'd been running around putting out fires for weeks and finally had a mezcal tasting for hundreds of people who seemed happy. And despite all those last-minute snafus—like key partners backing out—we hadn't fallen flat on our faces.
I was clearing everyone out of Public Works when this guy walked up to me and started talking about how great the tasting was and that he had this mezcal brand. People do that to you all the time in this business, but he had a business card with a really nice design on it and his name, which I would have otherwise forgotten since it was such a crazy day, Max Rosenstock, stuck in my mind because I share it.
Fast forward a year and Max popped up again. We tasted his mezcals and NETA became a constant presence at Mexico in a Bottle. I've met and spent serious time with three of the four partners in the business: Max founded NETA and is their main man in Oaxaca. He has built and maintains all the relationships with producers and is the palate behind the label. Niki Nakazawa is the CEO, she manages sales and operations from Oaxaca and has opened up their European markets. Mike Whipple is a part owner and sales representative in California who has poured NETA for years. Yuskei Murayama, who I have yet to meet, joined in late 2018, and his experience building import/distribution companies was instrumental in bringing NETA's current incarnation to market. They are all incredibly devoted to artisanal mezcal. Max is one of the most critical resources whenever I have any questions about an agave or the world of mezcal. And, any bottle with NETA's name on it is guaranteed to be incredible, check out my tasting notes from their first batch of US imports.
That's why we're really fortunate that NETA is finally being imported to the US and Europe. Their official international launch was in Paris during the spring of 2019 and later in the US in May. Buyers have scooped up their bottles, retailers have recognized their quality, and bartenders consider themselves lucky to pour it. That's all fantastic, but the story behind the label is almost as interesting.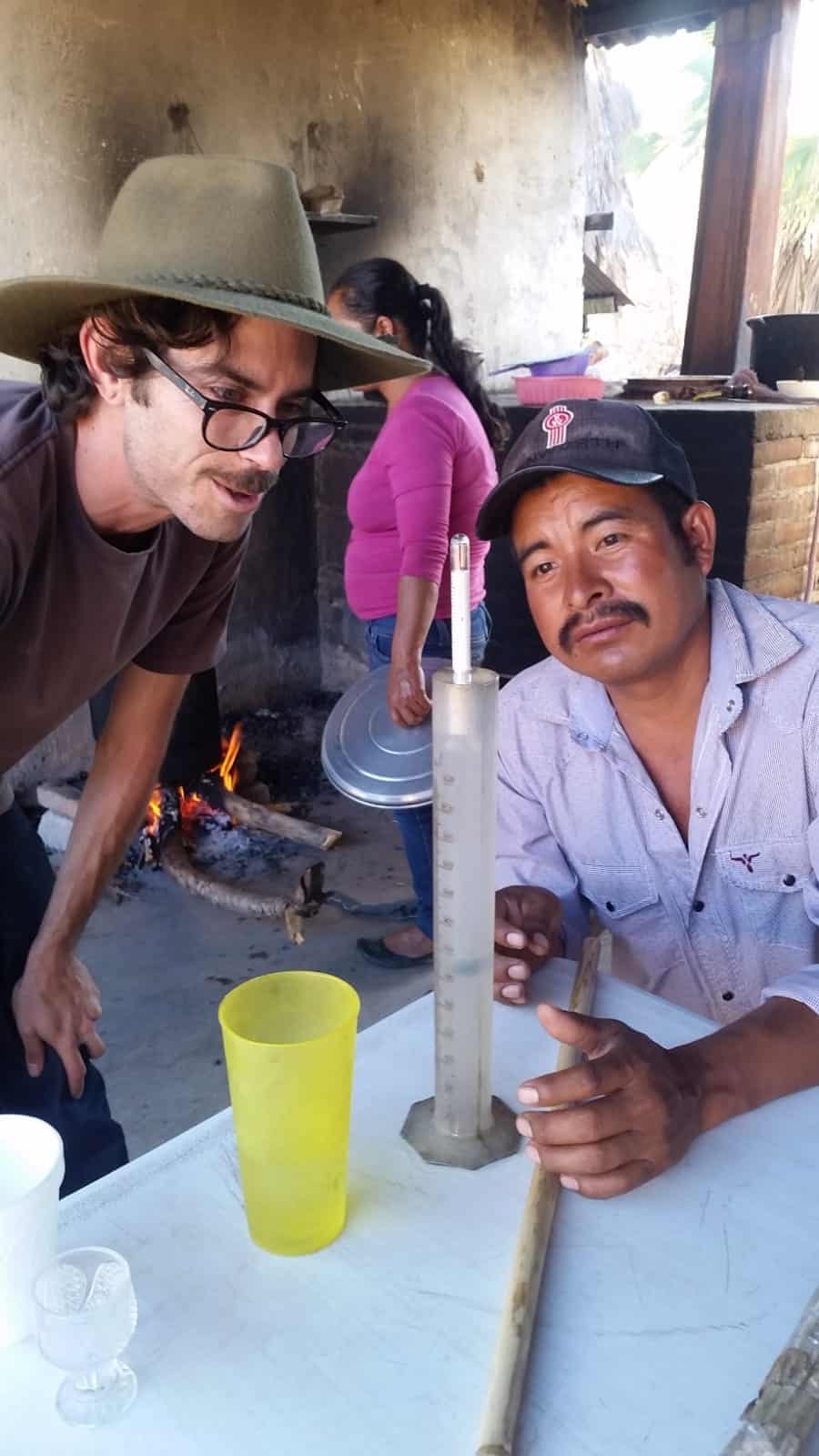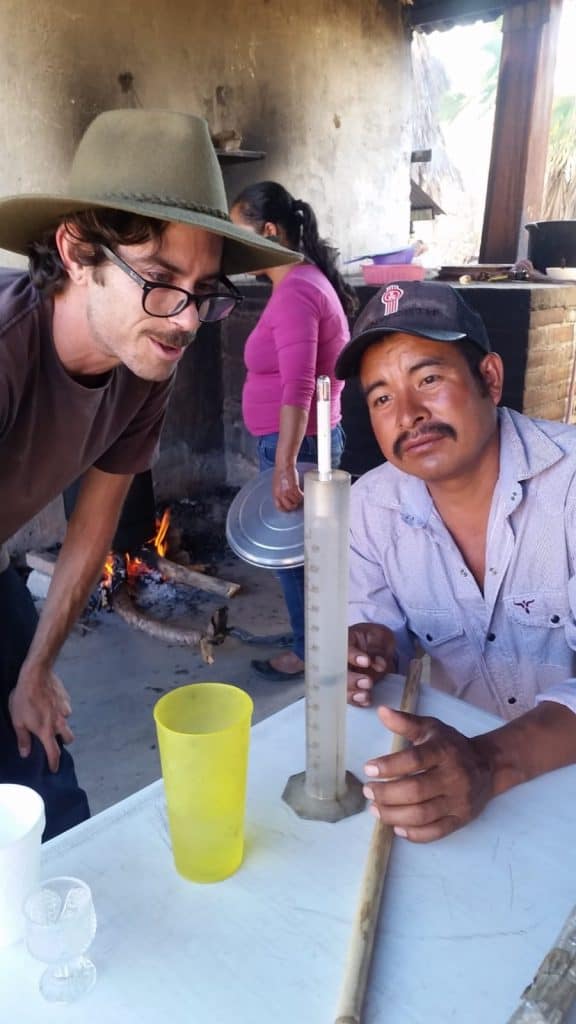 The NETA idea
The animating idea behind NETA is deceptively simple: Bottle unique batches of mezcal from Miahuatlán. Getting it to market has presented an entirely different set of challenges. It's a long gestating project: The NETA crew have been working on it for more than seven years.
Anyone involved in the wine world will instantly understand NETA. They buy small batches of mezcal from distillers doing things exactly as they want to. Rosenstock says, "We're not dictating anything. It's all up to the mezcaleros and what's available on their side." The batches are tiny in terms of the spirits market, usually no more than two or three hundred liters—occasionally less—with vintage designations. Once a batch is gone, it is truly gone. (See my tasting notes of their first American shipment.)
While the mezcal world has been focused on Oaxaca out of tradition and economic necessity, few labels focus on a single terroir with such precision. Miahuatlán, the most southern of the Oaxacan valleys, is one of those places with such a well-defined geographical and cultural tradition of mezcal that it's a no brainer for its own appellation (note to the Consejo Regulador del Mezcal [CRM] which operates the mezcal appellation: that opportunity is still available). In the interim, NETA is making the case for that appellation with every bottle that they import. All are unique because of their batch and vintage production, yet they are all equally the expression of a continuous cultural tradition.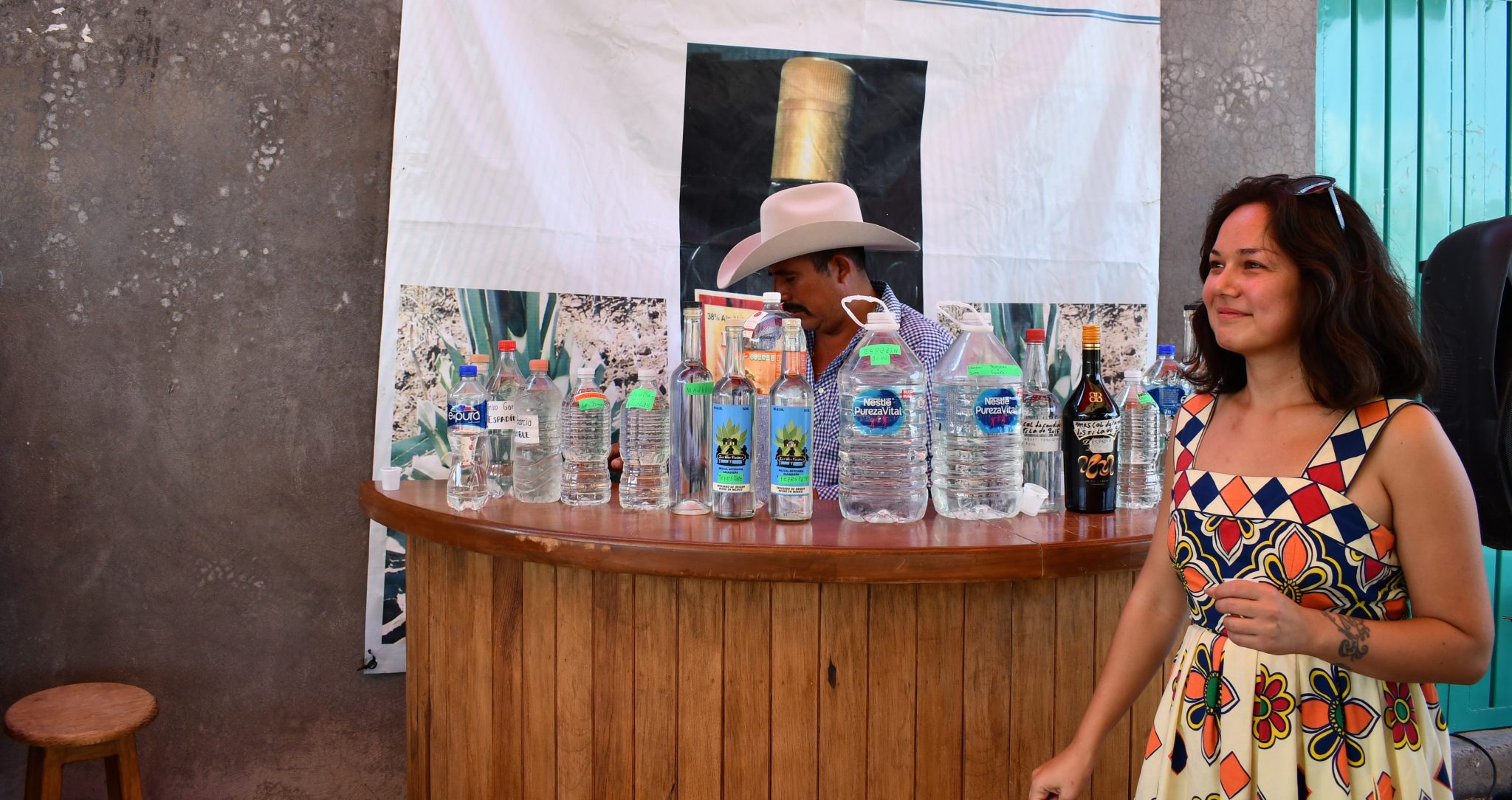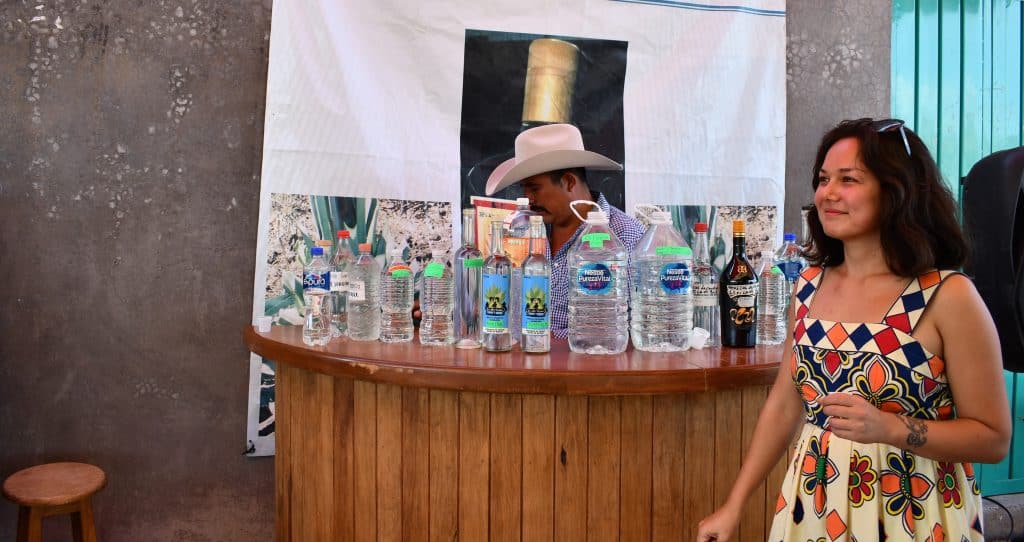 As Rosenstock describes it: "For me, the root principle is terroir. Any mezcal that I like, especially the stuff we select for NETA, has to give me a sense of place. One sip, and I'm immediately transported back to Miahuatlán—I can smell the air, the plants. Having explored that area for seven years, you really begin to notice it. Each palenque, community and bend in the river produces its own flavors."
All the producers that NETA work with are small families or collectives working in that tradition. Rosenstock told me that, "With every batch we end up bottling, I'm present for part of production to learn something new, help out if I can, and ask the nerdy questions that I like to ask: 'how many piñas, what soil composition and elevation, how many days, when are they making the cuts, etc.'"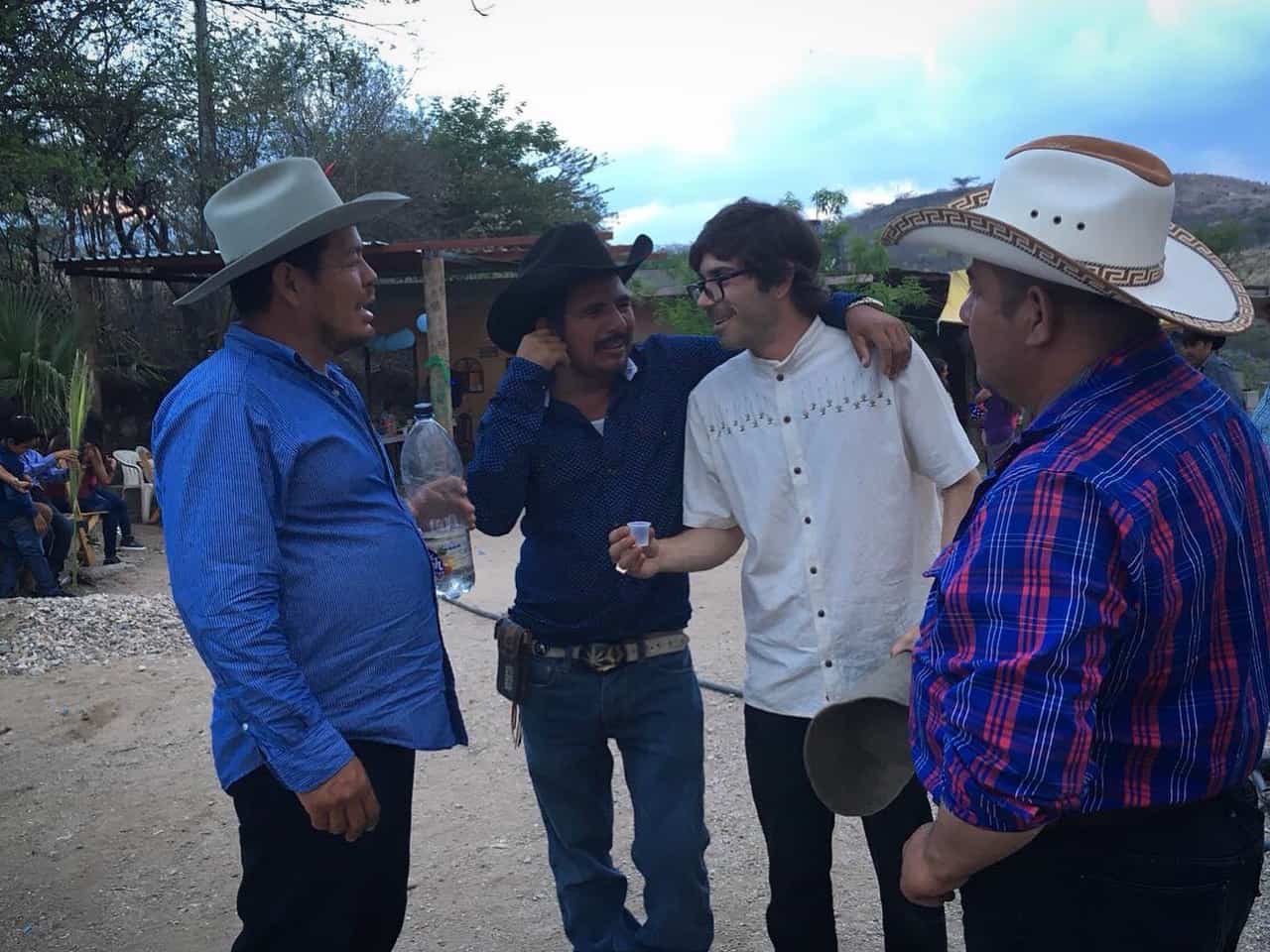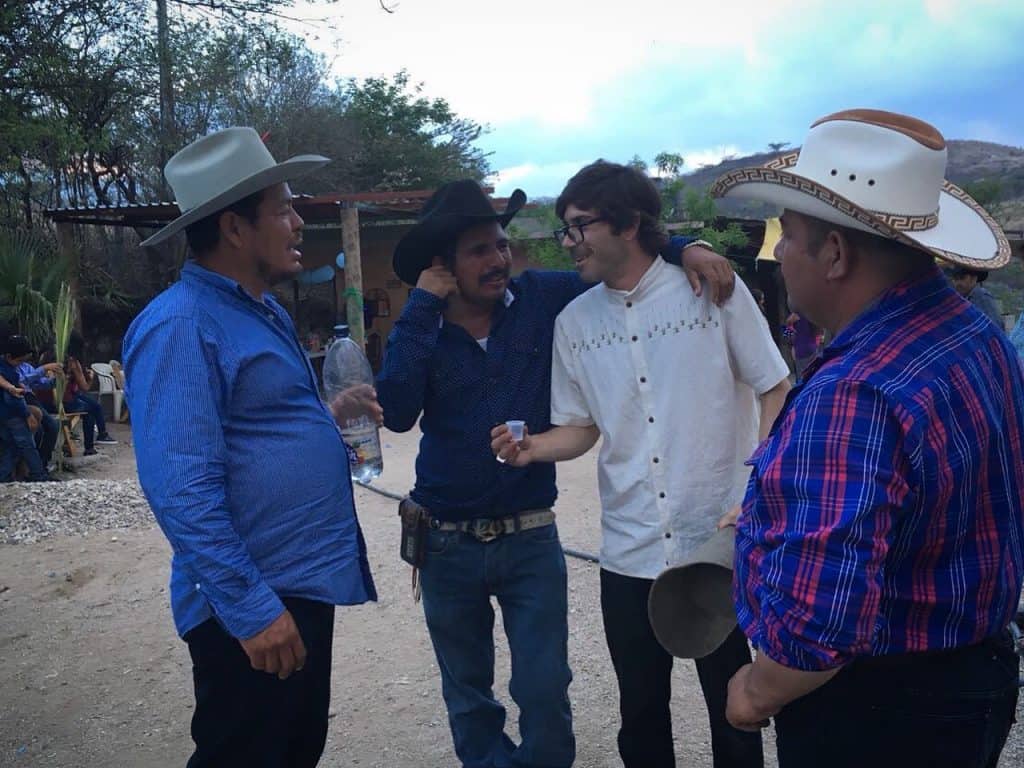 It's a mezcal but don't call it that
NETA also has the distinction of being one of the new class of destilados de agaves. NETA's destilados are uncertified by the CRM, so they can't legally use the term "mezcal." However, the people who actually produce it do call it "mezcal" as part of their cultural heritage and common linguistic usage—it's an ongoing issue in the entire space. Looking at the CRM's definition of mezcal types, all the NETA labels could be classified as artisanal under NOM 70, but NETA chose not to go that route.
Per Rosenstock, "Initially we wanted to be certified. The word 'mezcal' is unbelievably important to Mexico and to the history of Miahuatlán. 'Mezcal' comes from the Nahuatl word mexcalli, which means 'agave cooked underground.' It's similar to how you cook barbacoa. It's a shared etymology with 'Mexica' and 'México.' It pains me that we can't actually call this 'mezcal,' but our commitment is to the families we work with, to their lands, and to their ability to share a spirit unadulterated by bureaucracy or market pressures."
Ultimately the confluence of cost and cultural factors made the decision for them. In order to export so many small batches the amount of paperwork and fees would have required much more overhead. And the conflict over the word "mezcal" was too much of an issue so NETA, like many others (Cinco Sentidos, Rezpiral, and Caballito Cerrero to name a few), is labeled as a "destilado de agave" instead of a "mezcal."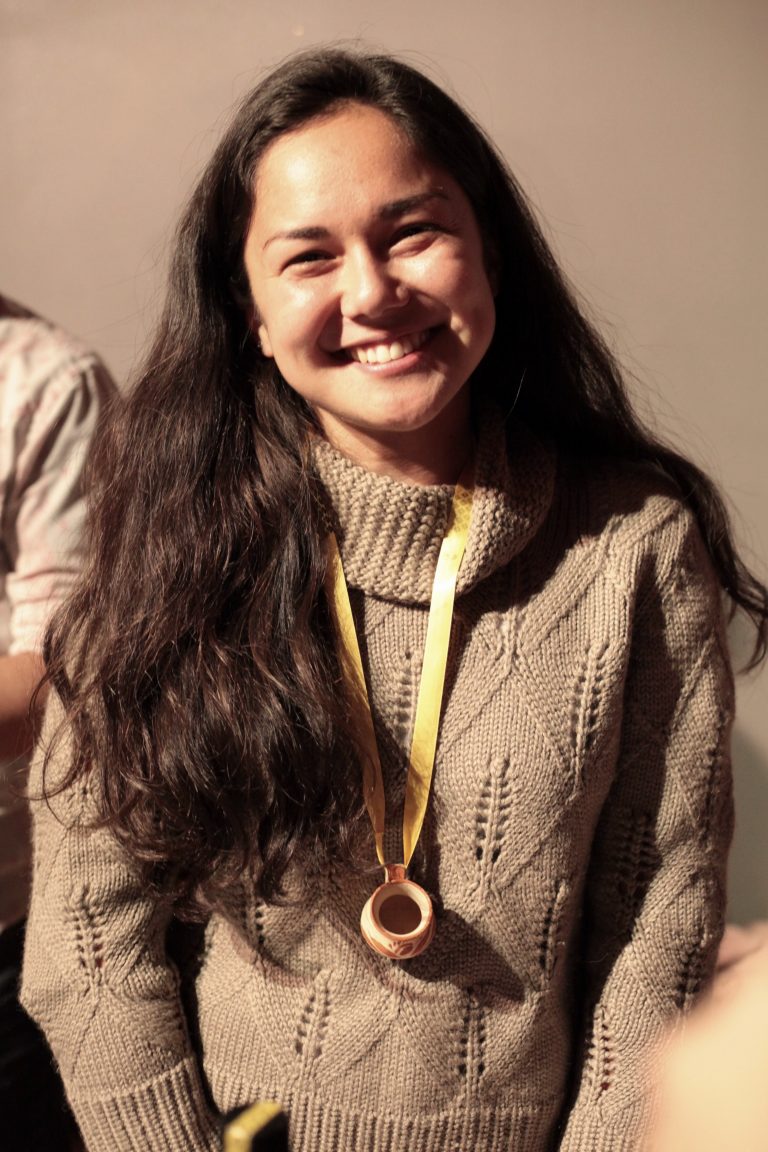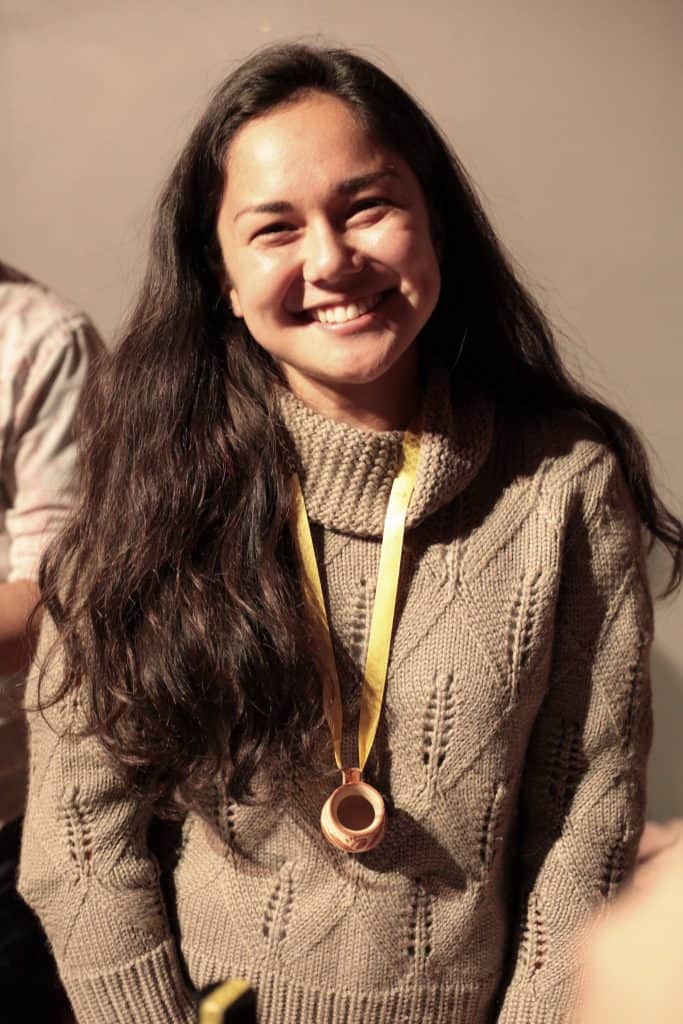 The name
The name NETA is rather audacious, because the word 'neta' is translated as "the real deal," "the truth," or "the shit." You say "es la neta güey," meaning, "that's the shit!" Rosenstock says that he "came up with it back in California. I had no idea what to call this project and I wanted something easily pronounceable yet reflective of my experience with mezcal. I also felt that if I chose a name like NETA we would have to live up to it."

Strangely, no one had grabbed it as a trademark. Whipple told me that "waiting for that trademark to come through was the longest 36 days of our life. We figured that someone had it because the phrase is used so frequently." The name goes right to the heart of the entire NETA project. It's about bringing those personal expressions of mezcal to people who care about it. And the people doing the work on the label are just as interesting because of their devotion to it.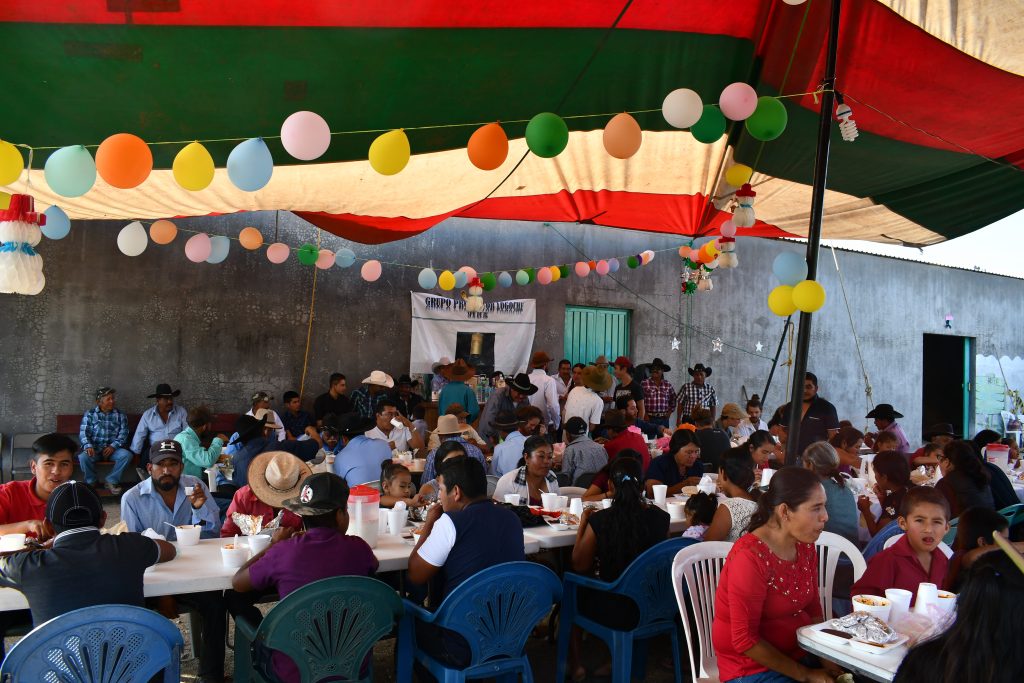 The origin
In 2012 Rosenstock had been drifting around Oaxaca looking for mezcals: "I'd live in a town for 6 months, and mezcal emerged as a kind of connective tissue carrying me deeper into the community. I started to discover that some mezcal was significantly better than others and started exploring. I'd take trips from the Sierra to Oaxaca to Matatlán, then eventually realized that where I was coming from, Miahuatlán, made significantly better mezcal. So I kept going back. I kept getting into collectivos (shared taxis) and there was always someone in the taxi who made or knew mezcal. When people heard that I was there for mezcal, they'd offer me a meal, invite me to their homes. Mezcal pulled me into the community, and the deeper I got, the more I loved it. And from there, it kind of snowballed."
Rosenstock started buying small batches of mezcal and working on the idea of a brand. He'd met Nakazawa through a mutual friend in Mexico City, and the two quickly bonded. She had started a pop-up restaurant called Pichón which sourced from sustainable farms in Xochimilco on Mexico City's southern edge, so the mezcal ethic that Rosenstock brought fit right into the picture. They began working together on a series of pop-ups where she would cook and Rosenstock would pour mezcal. The working relationship bloomed over the years until Rosenstock invited her to become a partner in 2015.
Later in California, mutual friends introduced Rosenstock to Whipple, who remembers that first encounter: "He tasted me on 12-13 mezcales and my mind was blown. He told me the story of all the mezcaleros. Max is sort of an anthropologist, when he gets into things, he's all about culture."
Both loved the juice but were looking for validation, so they went to their local early adopter mezcal bar, Emeryville's Prizefighter, and poured a tasting straight from two-liter plastic bottles and asked what they thought. According to Whipple, "they said this is in the top 1% of all the mezcal we've ever had. I said, 'come on, really?' and they were serious. They helped us understand the business opportunity, that's the birth of NETA right here in the Bay Area. Max had been poking around but that was the meeting that really nudged us forward. The message was "yeah kid, go get on the diving board and dive into the deep end. You're ready for this."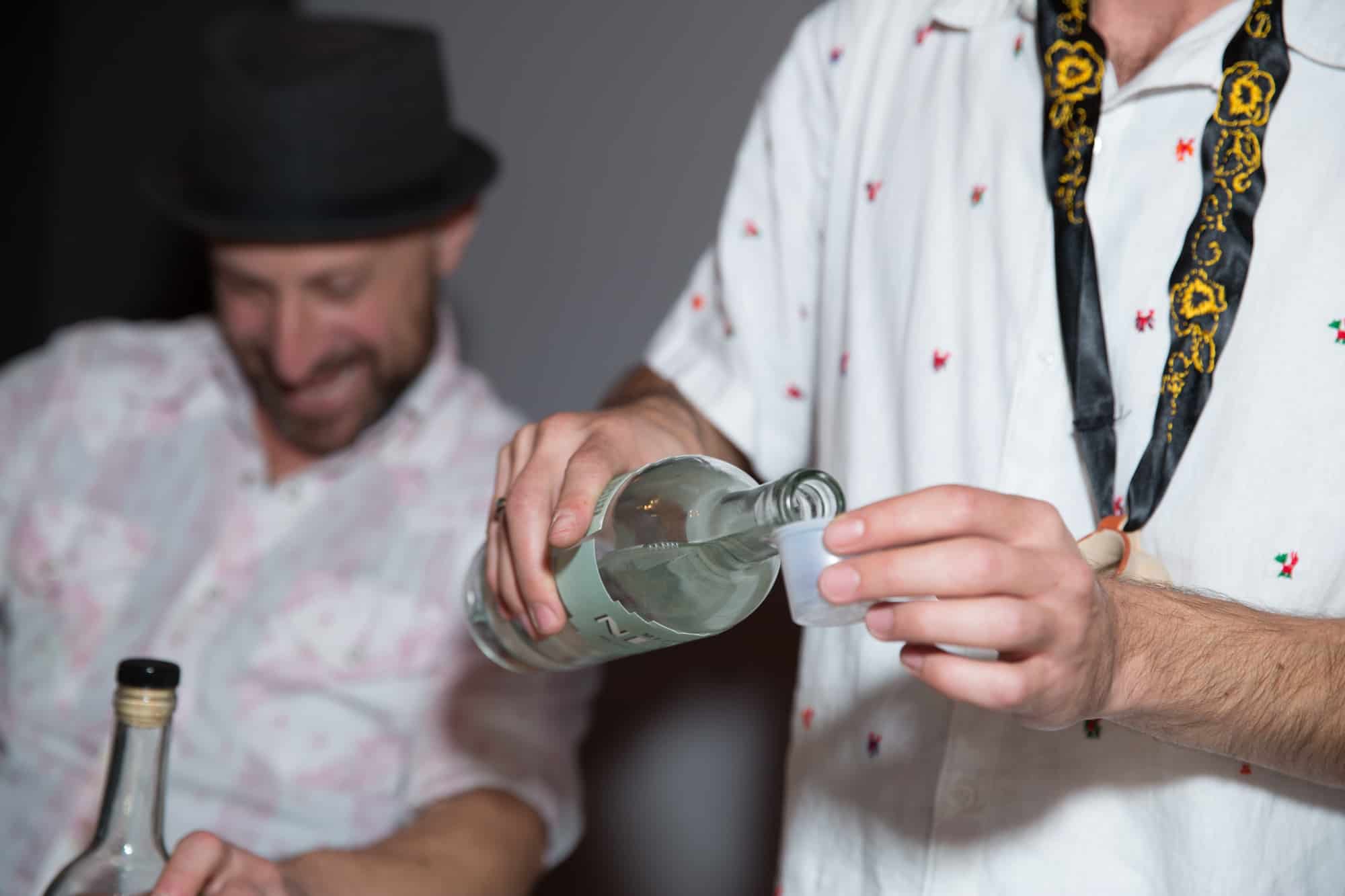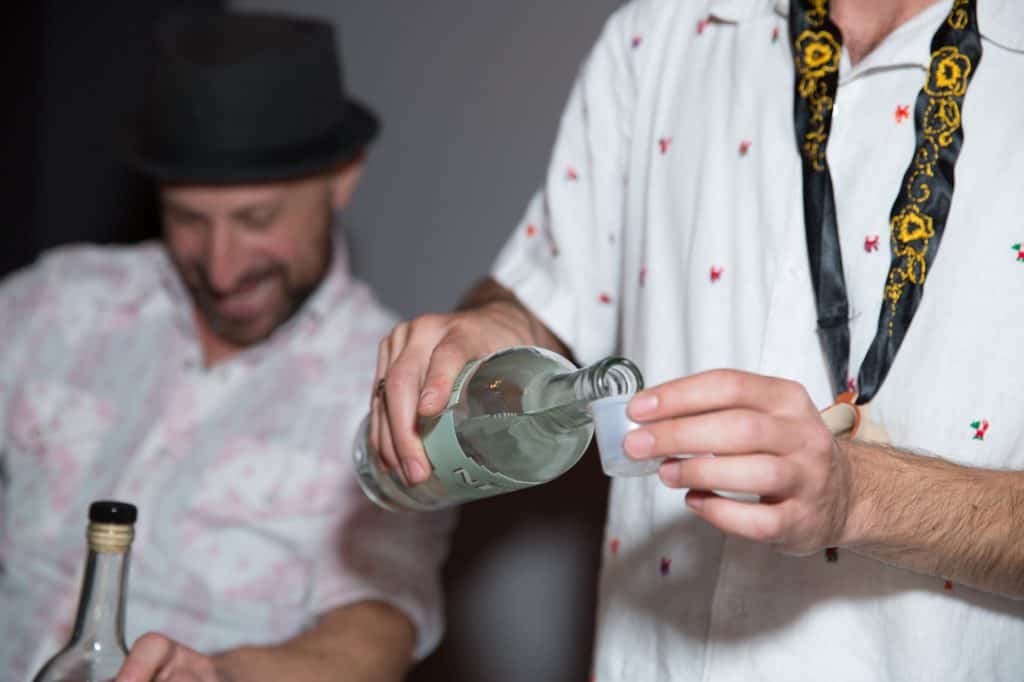 Business is a different matter
Growing from an idea into a business was another project entirely. They had the trademark and the product, but commercialization required something different. Nakazawa remembers that she had just finished sourcing mezcals, including NETA, for Noma's noted Tulum pop-up, and "people kept asking, what's going on with NETA?" because it wasn't available for sale yet.
At that point, the trio called on Niki's long-time friend, Yuskei Murayama, to help them formalize the business and kick things into gear. Murayama helped design and implement a restructuring plan that shifted NETA from a US entity focused on import and distribution to a Mexican company built for domestic sales and exportation. Nakazawa then joined Max in Oaxaca City to take a more hands-on role on day to day administration.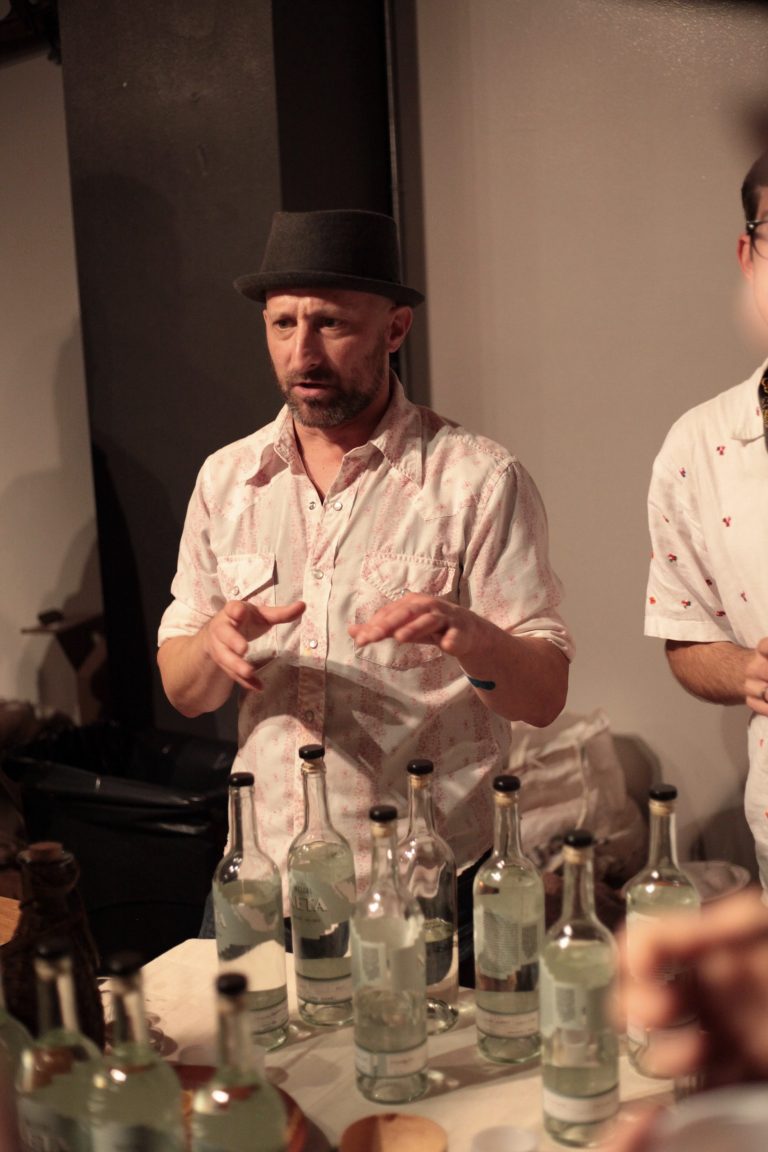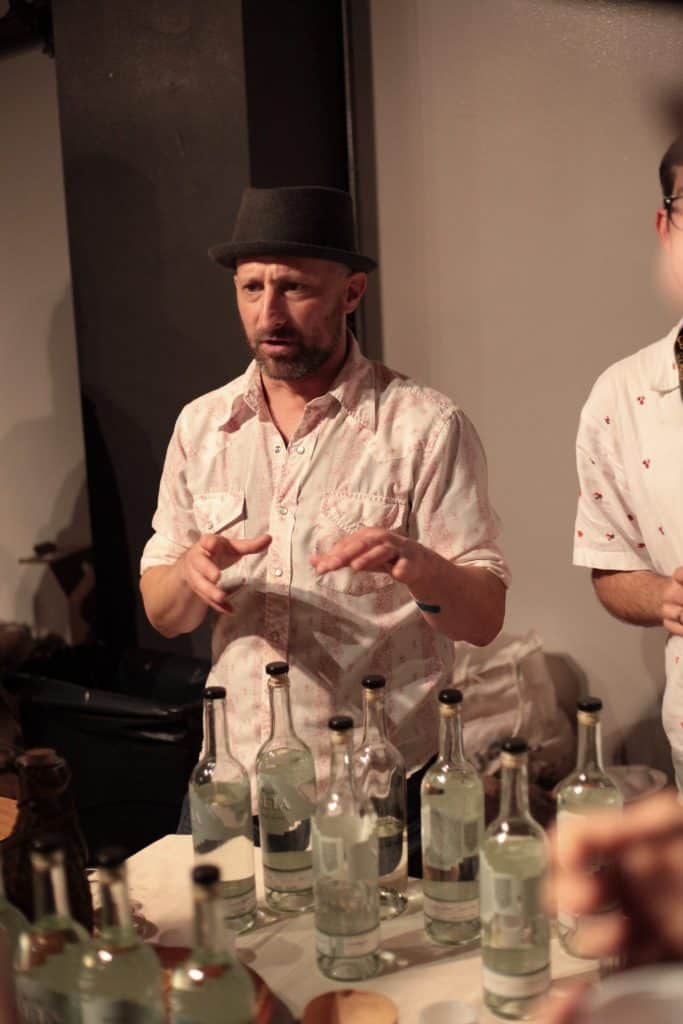 Mezcal now and in the future
Since their Paris launch in early 2019, Nakazawa has identified a huge opportunity on the continent where they're receiving "amazing feedback from a new generation of restauranteurs and sommeliers who maintain the rigor of old-school European service, while bringing a fresh approach to hospitality where beautiful local wines can live on the same menu as Oaxacan mezcales." The wine strategy is also key to the focus on education because the ongoing consumer education about mezcal keeps exploding all the conventional categories that we have for topics like sustainability and craft production in the spirits world.
But NETA goes back to the people: For everyone involved it's about the relationships, culture, and traditions that the mezcal represents. They try to make this clear in presenting production details on every bottle and extensive background information on their website, but in interviewing people like Whipple, Rosenstock, and Nakazawa, you get a much more nuanced perspective on their venture. She finished our interview by talking a bit about the cooperative that they work with in the village of Logoche:
"Something that I find really special about Logoche is how united the members of this community are. We are working with families who are committed to collectively working toward making mezcal a sustainable and central business for their community. We feel incredibly privileged to be a part of supporting that mission."
Today, you can find NETA in limited quantities in California, New York, and Europe. For a complete list of available agave vintages visit their website.