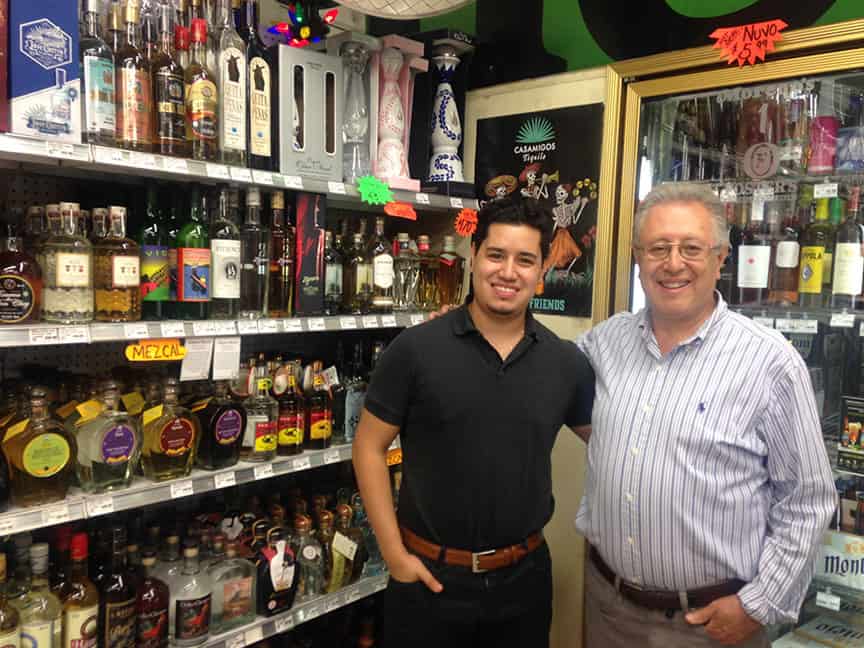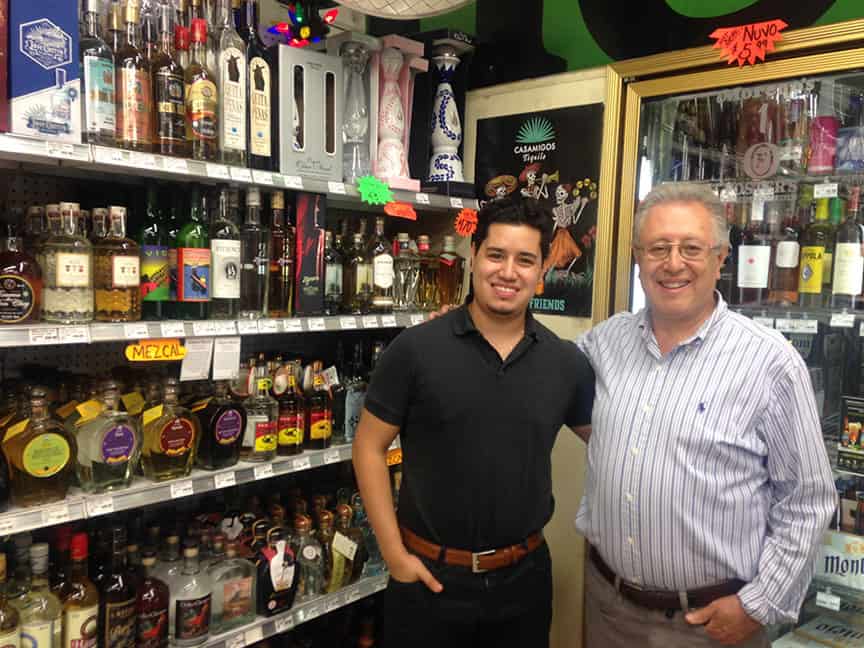 A post from our Chicago partner Lou Bank, who we first met in Oaxaca over mezcal, of course. Together we are bringing Mezcal: Mexico in a Bottle to Chicago for the first time this September 18th, 2016. Get your tickets today!
Chicagoans have seen a relative boom in mezcal recently, with agave-centric bars joining standard-bearers like Frontera, Masa Azul, and Dove's. But the seeds for all of them were planted four decades ago, in the 1970s, when Mike Moreno had a vision for a store that brought Mexican and Latin American beers, wines, and spirits to the people of Chicago's Little Village neighborhood. "I wanted to bring our culture to our community," he explains.
"La Preferida had $127,000 in Mexican beers that they could not sell," said the soft-spoken entrepreneur. "When I told them I wanted some of it for a store that would cater to the people living in Little Village, they did not think it would work. But it wasn't long before I had purchased all of that beer from them."
It also wasn't long before he sold through all of that beer. Moreno's Liquors — originally located further west on 26th Street than its current home in the 3700 block —was busy from the day it opened on May 21, 1977. And proving that success inspires success, many other stores followed Moreno's formula.
Before he established Moreno's Liquors, there was no store that sold all of the various Mexican and Latin American beverages in one place. There were Mexican-focused grocery stores, but they didn't carry alcohol. "Men were the primary customers of alcohol then," Moreno explains. "And it wasn't acceptable to bring your wife or child into a liquor store, so the grocery stores ignored that business. But once they saw our success, they added spirits, beer, and wine to their shelves."
Bringing Mexican spirits to the Mexican community
Of course, Moreno didn't limit his selections to Mexican lagers. He stocked his shelves with tequilas, brandies, wines … anything he knew his customers missed from home, including mezcal. "There wasn't a lot of demand for mezcal back then," he says. "The best of it never made it out of the community in which it was manufactured, let alone out of Mexico. We carried whatever we could find. The tequila wasn't much better. What people purchased for celebrations was brandy and whiskey."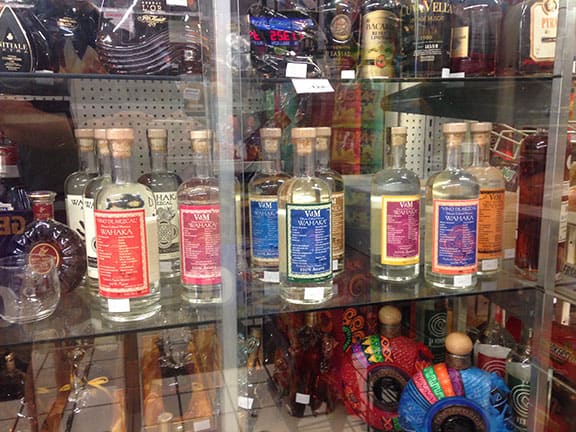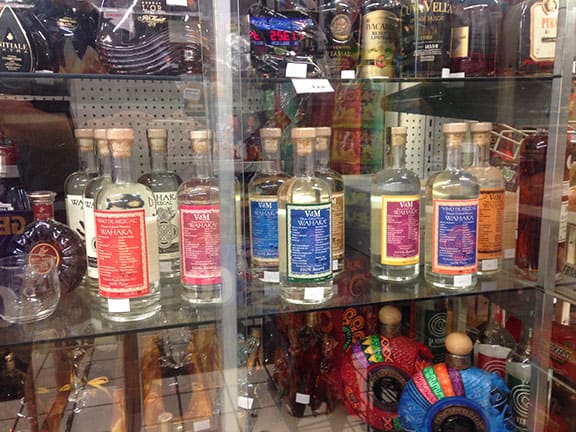 While Moreno catered to his customers' wishes, he would also try to expand their interests. "I would taste wonderful tequilas in Mexico and would wish we could sell them here," he says. He did more than wish with one of those tequilas. Years ago, he asked Jay Stoller to bring Cazadores to the US, and the rest is history. His store remains the top-selling account for Cazadores in Chicago.
Meanwhile, mezcal languished in obscurity next to the growing tequila industry. "The first good mezcal I tasted was Del Maguey's San Juan Del Rio, in 2008," he says. "Then Ilegal came into the market, and soon after there were a lot of very good brands coming in. Everyone noticed. Even Gusano Rojo noticed — they changed their formula. It tastes better now."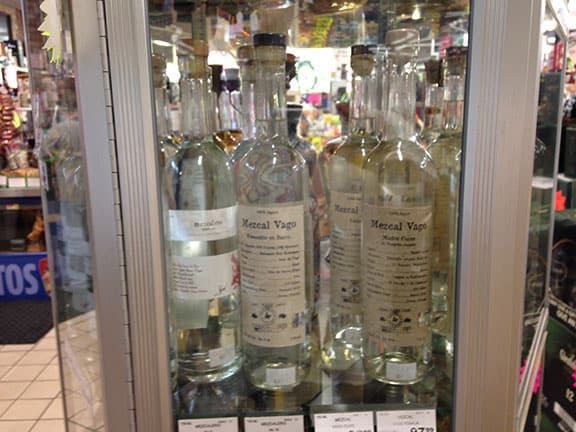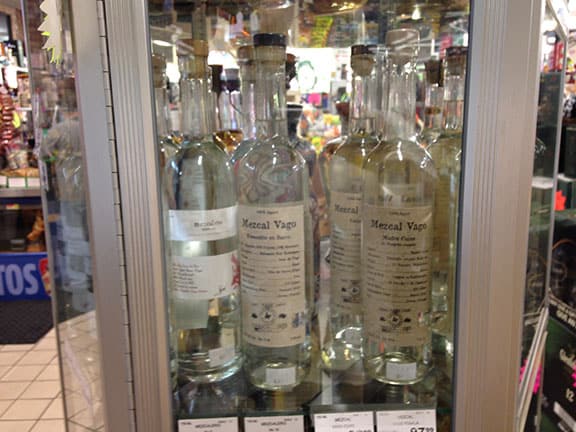 Of that new wave of mezcals hitting the market, Moreno says, "It's history. It's art. It gives you flavors you never dreamed of." Those undreamed-of flavors have turned mezcal into the fastest-growing segment of Moreno's business — in the past two years, sales of mezcal have almost doubled in the store. "My concern is that once you introduce more money into a field, you introduce corporate greed. There is no way to keep the recipe the same and produce enough to fulfill a growing demand. If you want to mass produce, you have to cut corners. My hope is that instead the juice made from the rarest agaves will increase in price, and that extra money will go back to the communities to help them ensure they can continue making their art the way they are making it now."
A family affair
Moreno's son, also named Mike, grew up in that store, helping and learning from his dad. So it was no surprise when Junior joined Senior as a partner after graduating DePaul in 2013 with a degree in business management.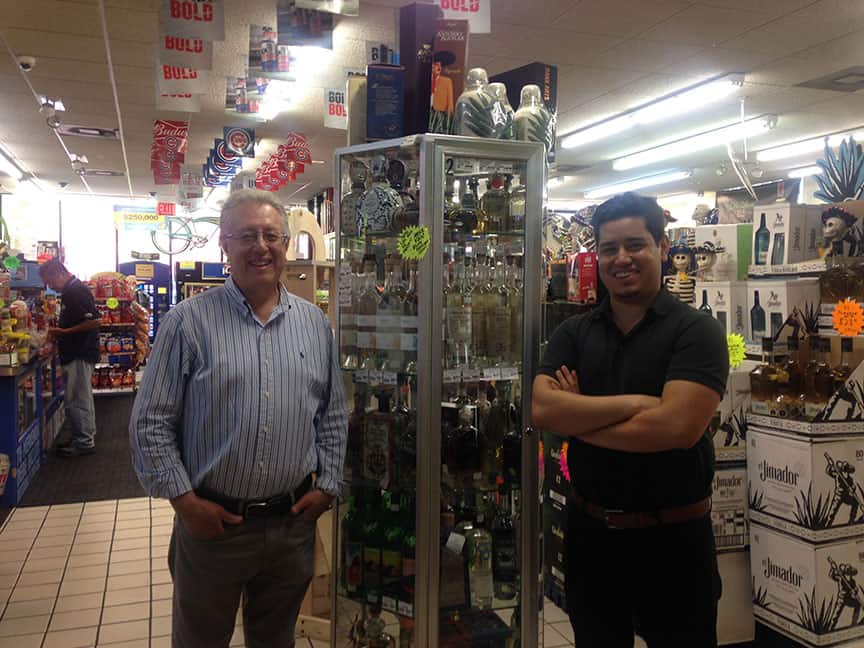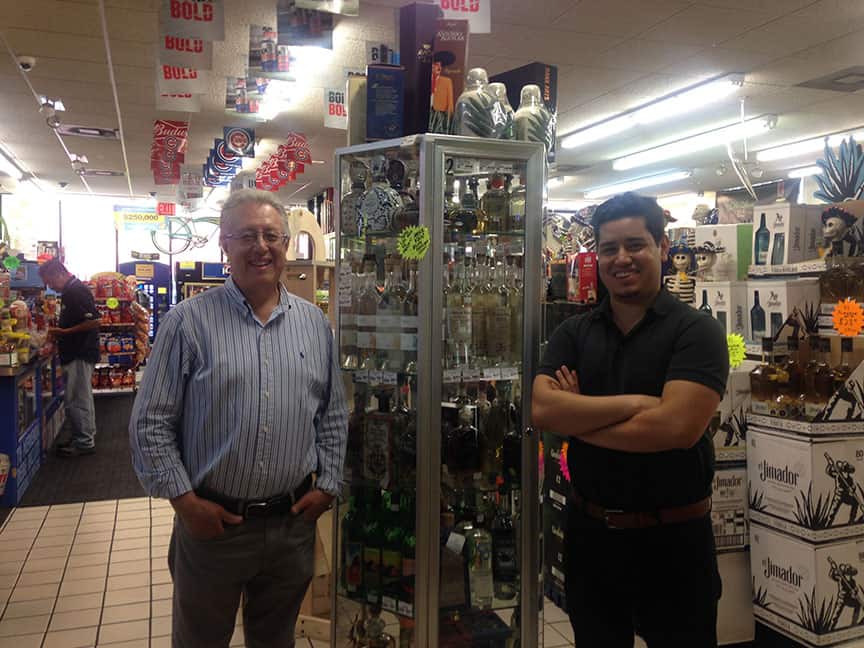 "But even before I graduated," he explains, "I was trying to build the store with what I was learning." He started by developing Moreno's presence on Facebook, back in 2010, making daily updates to the store's account, but being careful to make those updates about people and experiences, not products.
"We didn't see many results at first," he says," but that changed after three years. Now we have customers come from as far away as England, because they saw a post on Facebook. And we get calls from all over the United States, from people who found our expanded website through a Google search or watched one of the YouTube videos we've made."
Like father, like son — and like grandfather, like father
While the story of mezcal in Chicago has to start with Moreno's Liquors, the story of Moreno's Liquors has to start with Jose Moreno, the 93-year-old patriarch of the family.
"He opens our store every morning, at 9:00," says Mike Junior. "He buys his scratch-off lottery ticket and waits for his friends to shuffle in and get theirs. They do the scratch-off together, making their way down 26th Street, stopping in at stores and talking about old times — the ranches and cattle they worked on in Mexico."
Jose came to the US after World War II as part of the Bracero program — a government initiative that brought Mexicans into the country to serve as seasonal farm workers. His particular path brought him to King Ranch in Texas. In Mexico, Jose owned a gunny-sack business, selling the burlap bags to Idaho farmers to package their potatoes. He'd started the business at 14, having to fend for himself for much of his youth. He needed additional capital to expand the business, so he left the factory in his sister's hands and headed north to earn money.
Jose's intelligence and work ethic impressed the owner of King Ranch, who sponsored Jose to become a citizen and then told him to go to Chicago, where he could make some real money. So north he went, and he planted roots in Chicago's Taylor Street neighborhood. Like many of his fellow immigrants, he worked multiple jobs at once — he became an electrician for the railroad while also driving cabs and opening two groceries of his own.
Those grocery stores became a school for his son, Mike Senior. Mike worked those stores, learning customer service and product selection — and he learned his father's work ethic. Mike Senior also worked a job at the railroad, he also drove taxis – he even entered the police academy.
But when Jose closed his grocery stores, Mike Senior felt a hole in his life. "I like selling an experience," he says. And his own store would give him the opportunity to do just that.
As you drive through Chicago now, you can't go eight blocks without seeing a Mexican grocery store or bodega with a fully stocked alcohol section. So it's hard to imagine that when Moreno's Liquors opened in 1977, nothing like this existed. And maybe, absent the Moreno family, nothing like this would exist today.
Lou Bank helped bring Pokemon to the masses, Star Wars to the cereal aisle, and Morimoto to the beer geeks. Now he's on a mission to use artisanal agave spirits to improve the quality of life for children in rural Mexico. Learn more at sacredagave.org