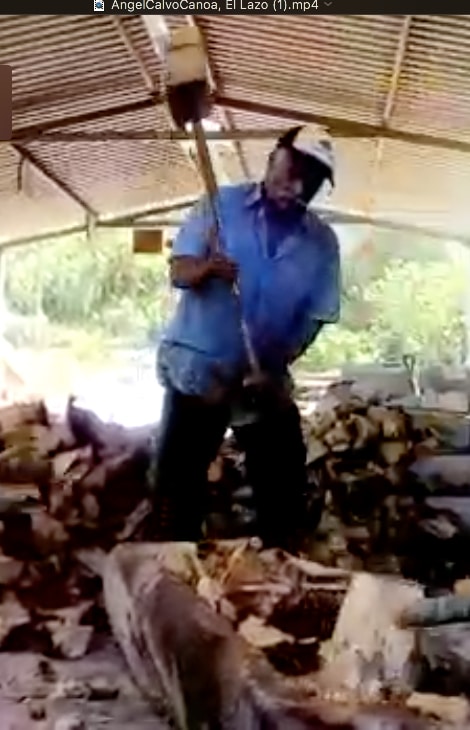 Molino translates to mill. In the mezcal world this refers to the process of grinding up roasted agave so that it can be fermented. There are many ways of doing this ranging from completely manual to chemical and mechanical. The most labor intensive approach is for workers to chop the agaves up with machetes and axes, and then to mash it up with large wooden mallets. While some mezcal makers still use this method the incredible amount of labor involved and the worker burn out that results from it means that the majority of mezcal is now the result of a mechanical milling process.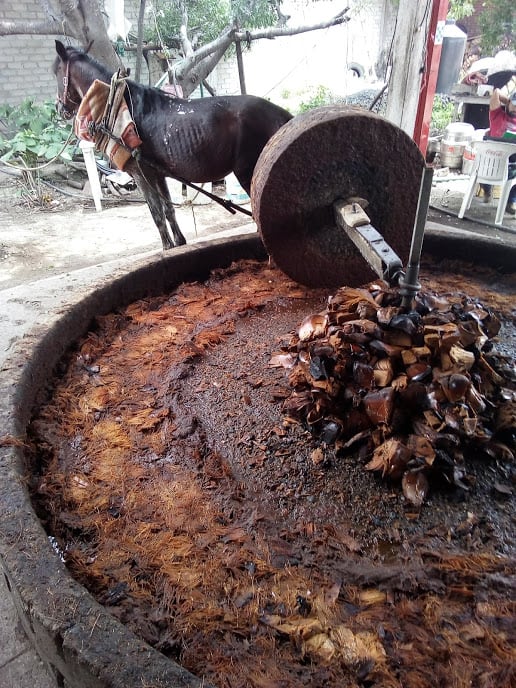 The most famous mechanical molino is the tahona where a horse pulls a large stone wheel that gradually reduces the agaves to a pulp. There is archeological evidence of this method going back centuries in Mexico. It is also referred to as the Egyptian mill which points to the long history of this technology dating back thousands of years and to its probable original use in milling grain.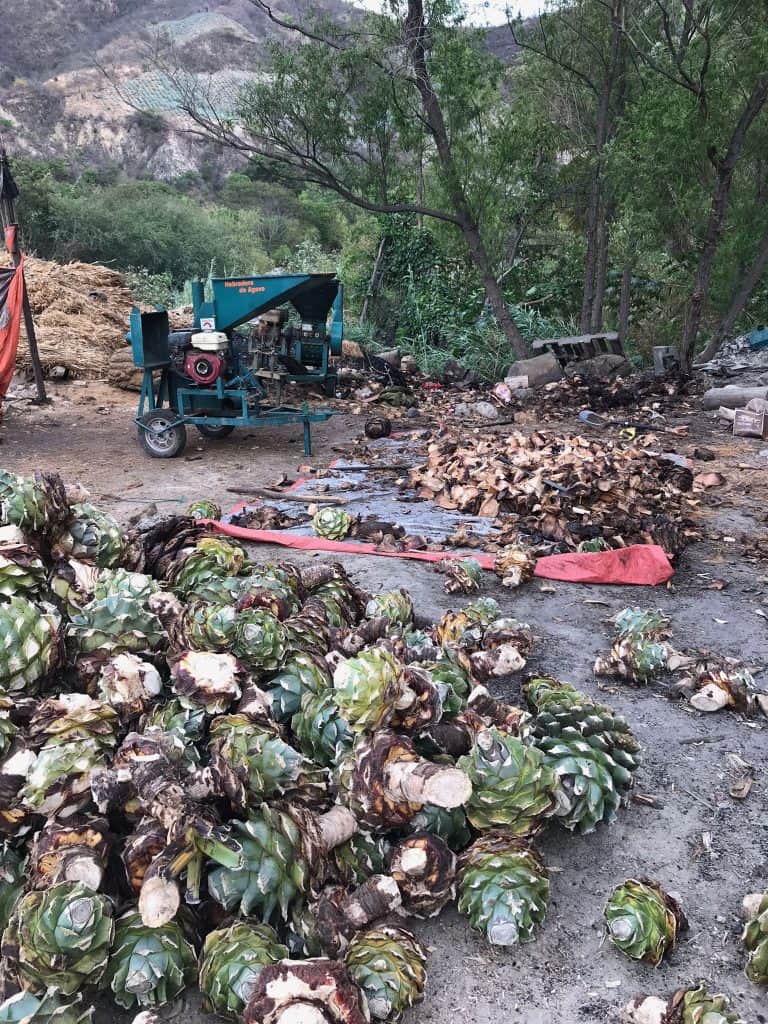 More recently gas or electricity powered mills have come into use across the mezcal world. This can be as simple as a leaf shredder adapted to tougher agave fibers and as complex as the many adaptations distillers have made. Some have replaced the horse with a small machine that pulls the tahona stone. Others, especially in the tequila world, have created massive metal rollers. Local and federal governments have also played a part in periodically distributing portable mechanical mills as a way to encourage mezcal production.
There is a large debate about whether the milling method alters flavor in a mezcal. Those made by hand milling are almost fetishized and marketed as the ultimate in traditional mezcal. Some prominent makers have abandoned manual milling completely because their work forces demanded it and they wanted to avoid injuring their workers. One of these makers told me that there was a small difference in flavor but that the benefit to the workers far outweighed that change. Other distillers are adapting to mechanical crushing by using different types of machines so that they get a mixed mash texture and additional nuance in the final product.
Blind tastings have had mixed results with some tasters able to pinpoint hand milled mezcals while others have not been able to tell the difference between mezcals made with tahonas and those that were manually crushed.