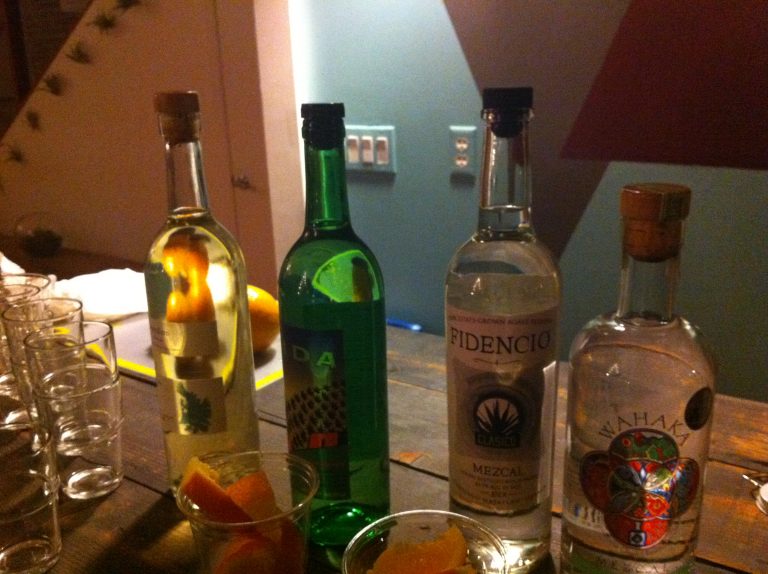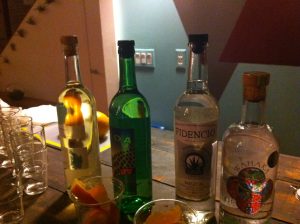 Friday night I ran a little mezcal tasting as part of a friend's 40th birthday party. The social environment brings out the more abrupt and unprompted reactions to mezcal which makes them all the more interesting.
We were tasting:
You can't take these anecdotal reports too seriously but I was fascinated to find out that:
One group of people really likes the leaner, cleaner, tastes of the Wahaka and Fidencio side of the spectrum. They don't have anything tremendously negative to say about the Vida but they also really enjoyed the Mezcalero.
A different group of people really liked Vida and Mezcalero but disliked Wahaka and Fidencio intensely.  Every member of this group mentioned a chemical taste to both.  Some people reacted really violently to that taste so it was a strugglet to get them to keep tasting.  Fortunately everyone soldiered on and ended up enjoying the Vida and Mezcalero.
It was fascinating to see a roughly even distribution among these groups.
There is a general question about mezcal; what it is, whether it's tequila, etc. but pretty much anyone is open to an engaged education about the subject when they have a glass in hand.  And, perhaps most importantly, anyone who tasted at least two types of mezcal really enjoyed them.
The Mezcalero #3 was a big winner so that's another win for the silvestres blends.
With all that in mind we're looking forward to additional tastings.  Stay tuned.