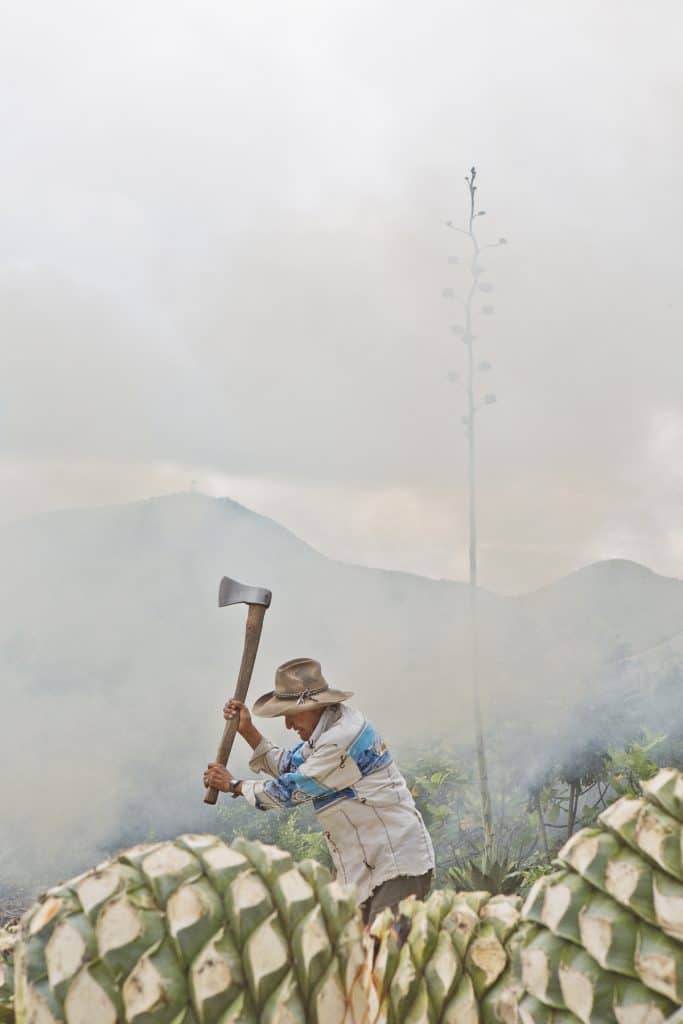 Details
Location: San Dioniso, Oaxaca
Agave: Espadin and Cuishe / A. angustifolia haw and A. karwinskii
Maestro Mezcalero: Jose Ines Garcia Morales y Familia
Quantity: 18/1330 (200ml)
ABV: 45%
Tasting keywords: Roasted agave, salt.
NOM 70 Classification: Mezcal Artesanal
NOM: O191X
Nose
Rich and honest roasted agave with a tiny hint of barro clay minerality.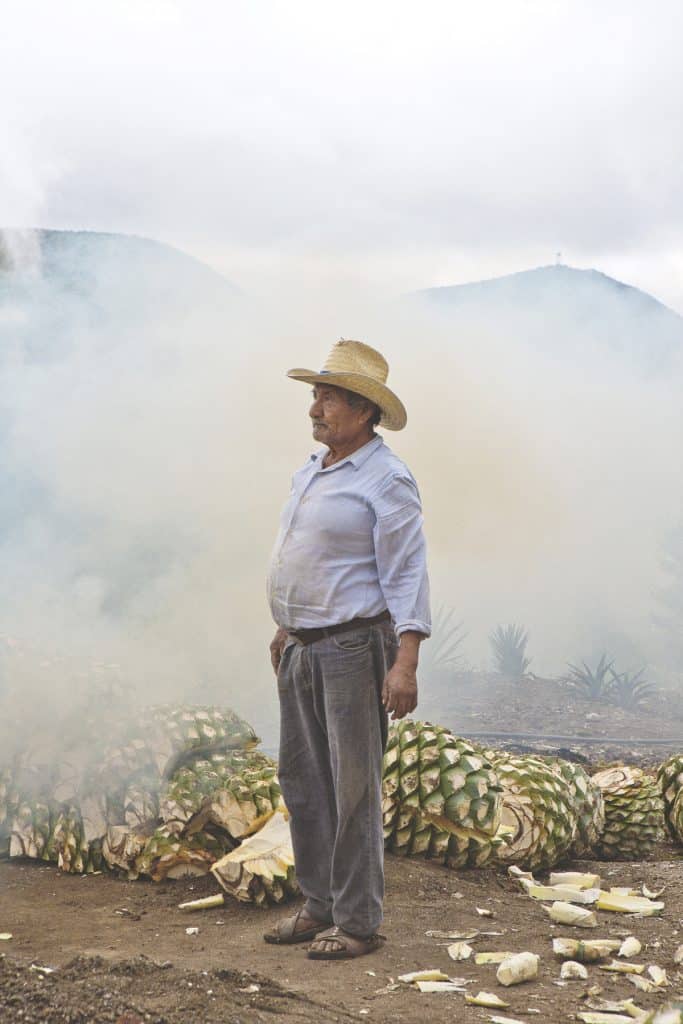 Taste
Starts with full blown roasted agave then resolves into a mixture of fresh cut grass, salt, and piloncillo sugars.
Method / Background Notes
Madre's packaging is some of the best in the business, the team behind it is incredibly detail oriented getting the wood print effect on the label, the drawing, and all the information that is packed in there. And then there's the bottle itself. The 200ml bottle has a certain heft to it that makes you want to continue holding onto it. And it fits right in your back pocket. And that flip top is so convenient and can be used over and over again as a flask, vase, candelabra… Madre's Ryan Fleming told me "It's a good intro. People love the packaging, people turn it into art or a vase. It's kind of like our trojan horse."
The label design is by LAND who you may already know through their design of the Stumptown Coffee bags. Fleming told me that the Land Brothers brought together a variety of design influences and that it's all hand drawn which definitely comes through. "The bottle itself is hand poured recycled glass from Guadalajara. That's why it has the thickness and weight to it."
The Madre brand was created by Tony Farfalla in a story reminiscent of many in the mezcal world. He fell in love with Jose Morales' mezcal and kept pouring it for friends until the idea of a business beckoned. That story started back in 2014 but it really ramped up in the past three years. As the brand expanded from it's LA roots, so did the distillery which grew from Jose Morales' single still to five stills today which are operated by his family. Per Fleming "we want to produce mezcal in a way that's right for the community" so their focus has been slow and steady expansion. In the future Madre plans on expanding to other producers in order to maintain that focus on quality.
My notes here are specifically for the snap top 200 ml bottle which is not only super convenient but highly economical at $20. The 750 ml bottle is also well priced at $50.