Madre Mezcal is a Oaxacan produced mezcal brand known for their on trend design and lifestyle aesthetic. Going beyond the visuals, Madre embraces current trends of all natural and adaptogens, aka ingredients that do double duty for flavor and health benefits (hello medicinal mushrooms and yerba santa). All in all these canned RTDs cater to the consumer desire for conscious consumption.
Ready to drink cocktails (RTDs) are the fastest growing category in spirits, and according to Neilsen, there was a 156% increase in off-premise sales of spirits-based hard seltzers in 2021. 2022 has been the year that artisanal mezcal has broken through in the RTD space, with more brands to follow.
Desert Water, which takes inspiration from the Texas tradition of Ranch Water, amix of an agave spirit and sparkling mineral water, combines Madre Espadin mezcal with sparkling water, fruit, herbs, and medicinal mushrooms. There are no artificial flavors or colors and each 12oz can has 5% abv and features colors and design work by their creative partner, LAND, an Austin based design firm.
Sold in 4 packs of each flavor or a variety pack with one of each for $18 across the country, or directly from Madre Mezcal's website for $41 for 2 4-packs.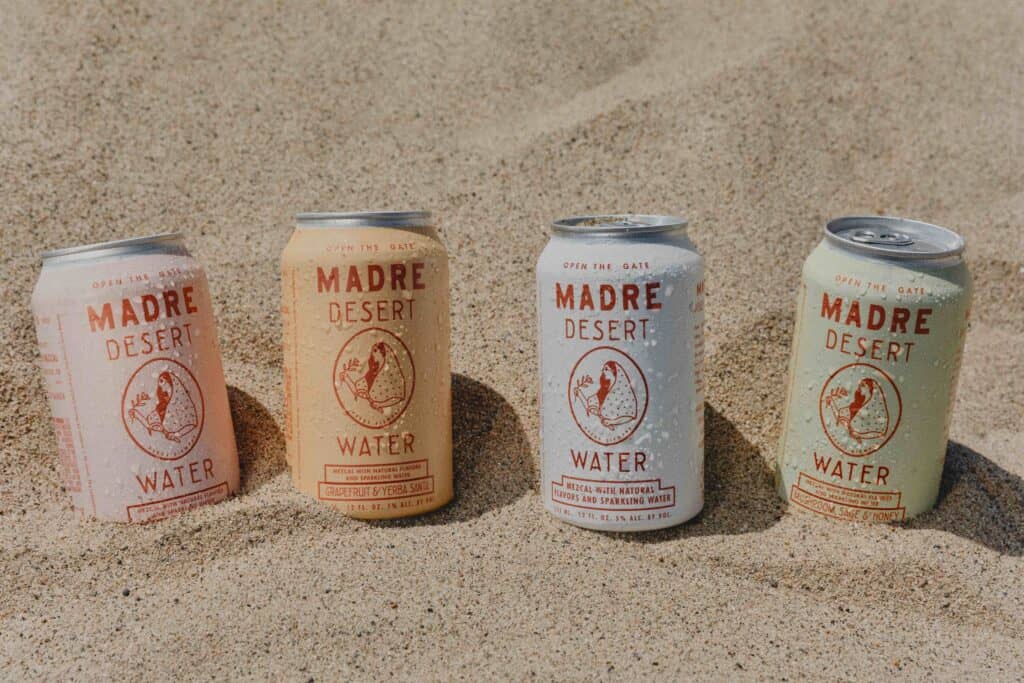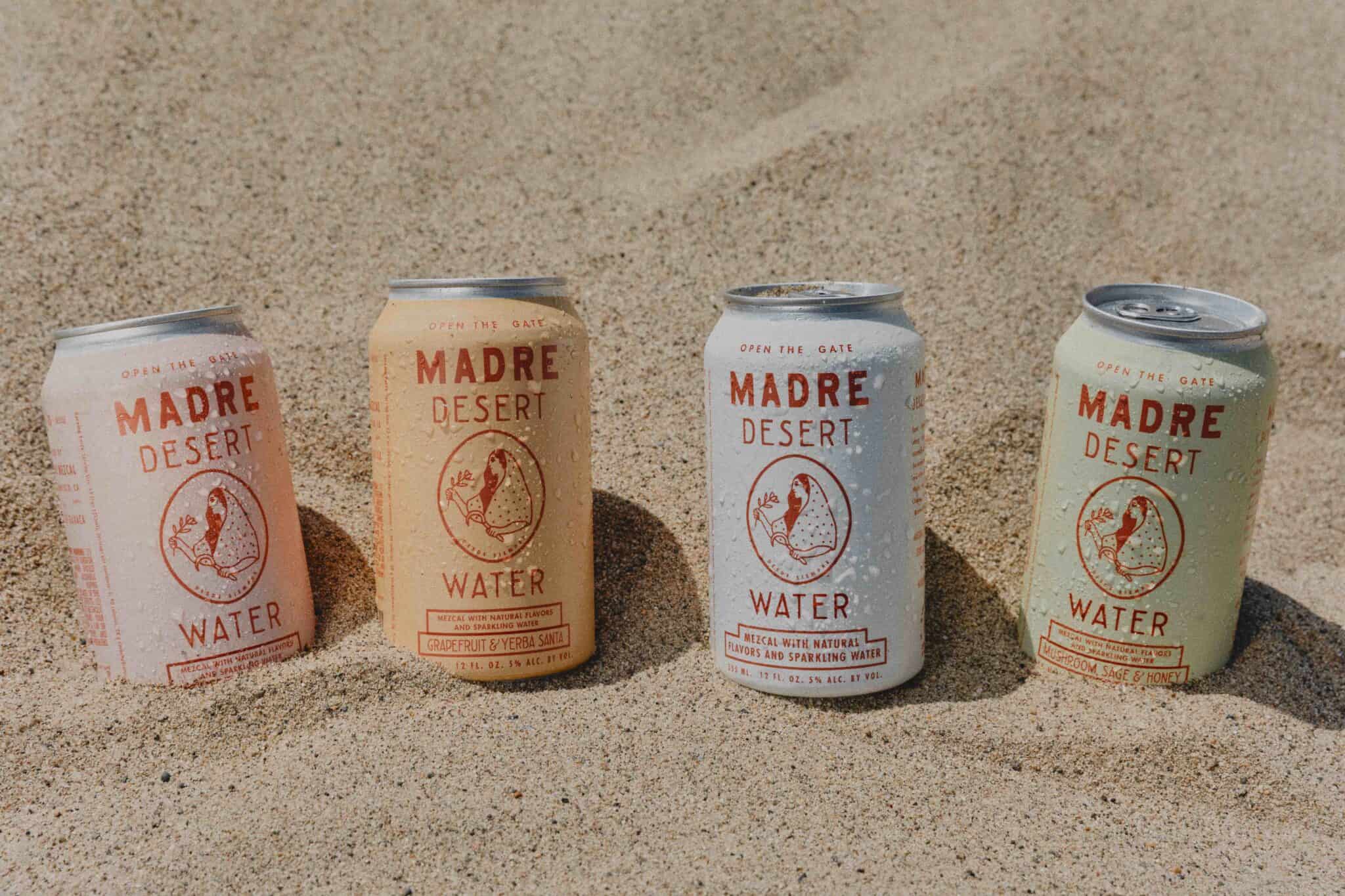 The four flavors are:
Original:
The mezcal is front and center, and tasted like it was poured straight from the bottle. A convenient option for anyone who likes a mezcal soda. The smoked salt cancels out some of the smokiness of the mezcal, highlighting the umami notes and roasted agave character of the espadin. Refreshing and fresh tasting.
Mushroom, Sage and Honey
By far the standout of the bunch. Medicinal mushrooms are having a mainstream moment, and their natural umami characteristics play well with agave in general. This blend is mezcal forward, enhancing the flavor of the espadin rather than covering it up. The mushrooms contribute a woodsy, vanilla-like background note that meshes well. I could imagine this as a refreshing but flavorful pairing with lamb, goat, or mushroom tacos with plenty of lime and salsa.
Grapefruit and Yerba Santa:
Grapefruit and mezcal are easy companions, with citrus notes and a hint of rind bitterness. The yerba santa adds a subtle herbal mintiness that meshes so well with the mezcal's herbal notes that the two merge. The least mezcal-in-your-face expression, this is the flavor for those who are still new to the intensity of mezcal.
Prickly Pear and Lemon:
Vaguely tart with a hint of strawberry, the main flavor here is definitely mezcal. The smokiness is somehow enhanced by the subtle fruitiness of the seltzer, leaving an aftertaste of smoked berries and rose petals.