It takes some cojones to throw a mezcal tasting in San Francisco during the annual SF Pride celebration. Add to that the historic Supreme Court decision on same sex marriage, a Giants home game, and the farewell Grateful Dead concert, and you are looking at truly committed mezcal lovers who made their way through mayhem to taste some really new and exciting mezcals, paired with great eats.
Erick Rodriguez and Adrian Vazquez, Los Borrachos, put together this tasting event at Bartlett Hall to showcase traditional mezcals. In addition to brands already in the market like Wahaka, Tosba, Del Maguey, Don Amado, Alipus,  and Mezcalero there were some new bottles from the Heavy Metl fold – Rey Campero, Mezcaloteca, and Real Minero – which will soon be imported to the United States as well as fresh bottles from Erick's Almamezcalera label. Totally new to the market and making their debut were Mezcal Los Gentiles and Chaneque.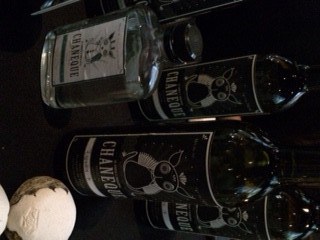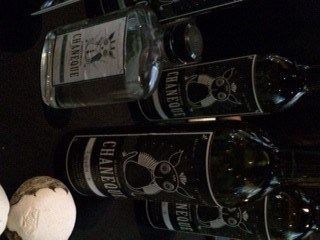 How you pace yourself at events like these is the big question. I go for tiny tastes. I also try to focus on mezcals I've never had first and see how it goes from there.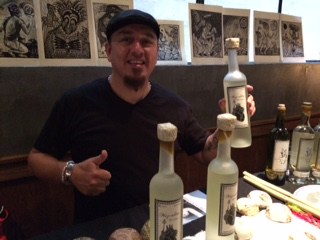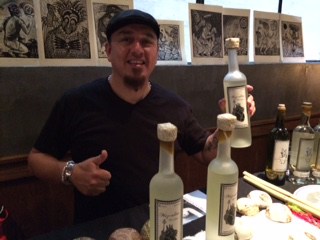 My first stop was with Almamezcalera. Erick was pouring three new mezcals all distilled with spices and herbs and made from espadilla, a wild espadin, and distilled in clay and wood. I will not call these "healthy" mezcals, as I think mezcal holds medicinal properties period. I started with the Cilantro and Hoja Santa which was incredibly herbaceous (of course) and vaguely anis like. At 54% it was big, spicy and smooth. Next up was the mezcal distilled with ramos – considered a cleansing herb – and at 61% it was surprisingly non-alcoholic, very green and herbaceous. It felt more medicinal in the same way that Fernet does. Last up was the cinnamon and cacao, also at 61%, which was neither sweet nor perfumey which was what I was expecting and why I tasted it last. All three of these mezcals would work great as both aperitivos and digestivos.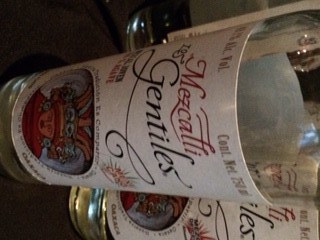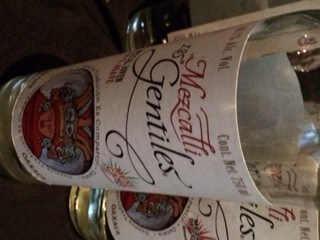 Next up was Chaneque, a major reason I braved the insanity to come to the tasting. I had tried their madrecuishe once in Oaxaca and was intrigued. Juan Carlos Rodríguez, owner of Chaneque, had the whole lineup, and a couple of special mezcals under the table. I rolled through the 59% Coyote from Matatlan; the Mexicano from Sola de Vega (surprisingly musky and not the usual hot sweetness I've come to expect from Mexicanos); a 52% 8yr aged (in glass) Espadin from Zoquitlan which blew my socks off with its thickness and richness, and proof of why an Espadin should never be considered pedestrian; a very dry and mineral 52% Tepestate from Sola de Vega that had a strong bite in its finish; and finally a 47% Tobala from Matatlan that had the perfect sweet finish to it. Chaneque should be in the market in a couple of months with the Espadin, Madrecuishe, and Tobala.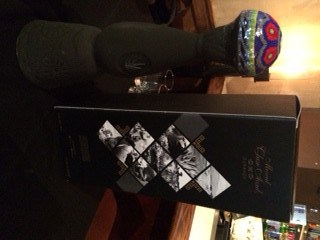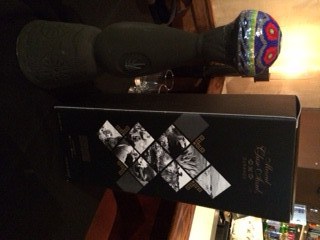 The 49% Mexicano from Los Gentiles was very subtle and had the lovely sweetness you get with this maguey. I saved their collaborative project from Clase Azul – a 44% Cenizo from Durango – for last. This project is an experiment with only 6,000 liters produced (a drop in the bucket for this tequila brand). Created with the idea of economic development and jobs – it is part reforestation/cultivation of a wild agave, part art project with is ceramic black bottles, and beaded tops, and a price point of $225.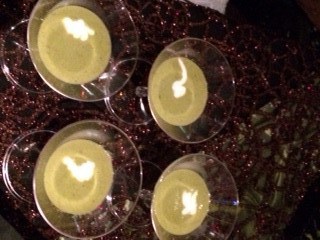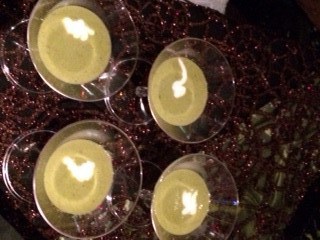 Thankfully among all the mezcal was some pretty delicious food from Lolo, Uno Dos Tacos, Colibri, Mosto, and Mayahuel in Sacramento which wins the prize for most dedication to come all the way to SF in the midst of the traffic nightmare. And their creme of poblano chile soup – delicious. For me the true treat was the delicious drunken cake from Polvorón Panaderia in Hayward – course textured, moist and only slightly sweet. And their Tres Leches is the bomb. If you can't get to Hayward, don't worry, you can get the cake at Uno Dos Tacos.