Details
Location: La Reina, Rancho Nuevo, Jalisco
Agave: A. maximiliana
Maestro Raicillero: Julio Topete
ABV: 40%
Tasting keywords: Pickle juice, sugar cane juice, green peppercorn.
NOM: 199 SCFI 2017
Nose
Rich and distinctive lactic notes mixed with golden syrup sugars.
Taste
Jangly pickle juice, sugar cane juice, molasses, touch of cilantro and green peppercorn. This is a real pick me up.
Method / Background Notes
The current batches of La Reina are all made from wild harvested A. maximiliana. The Reina team led by their Maestro Raicillero Julio Topete and sons have been actively planting A. maximiliana so they'll be transitioning to semi-cultivated A. maximilliana soon. One harvested, the agave are roasted in an above ground maposteria style oven which the crew describes as a pizza oven. It's heated up over eight hours then all the fuel is removed and the agaves are rolled in like bowling balls before the wood door is sealed in place with mud. Three days later the agaves are removed, hand chopped with a machete before being hand crushed with mazos – vertical mallets that you pound up and down – in a canoe – a hollowed out tree trunk. Crushing a full load takes a day and then the mash is fermented in open air oak barrels for seven days.
The still type varies depending on which label you have. The 40% ABV blanco artisanal is distilled in a stainless steel still. That bottle is currently on the market in the U.S., Mexico, China, and Europe. The 42% ABV ancestral is distilled in a wood still made from a hollowed out 200 year old tree. That bottle will soon be on the market in some U.S. states like California, New York, Illinois, and Georgia. They also have a 55% ABV puntas in a unique ceramic bottle which is destined for Mexico because they only make 10 bottles a month.
The video below from La Reina gives you a good idea of their process.
And this second video from La Reina has even more including some of their new cultivated A. maximiliana and their two different stills.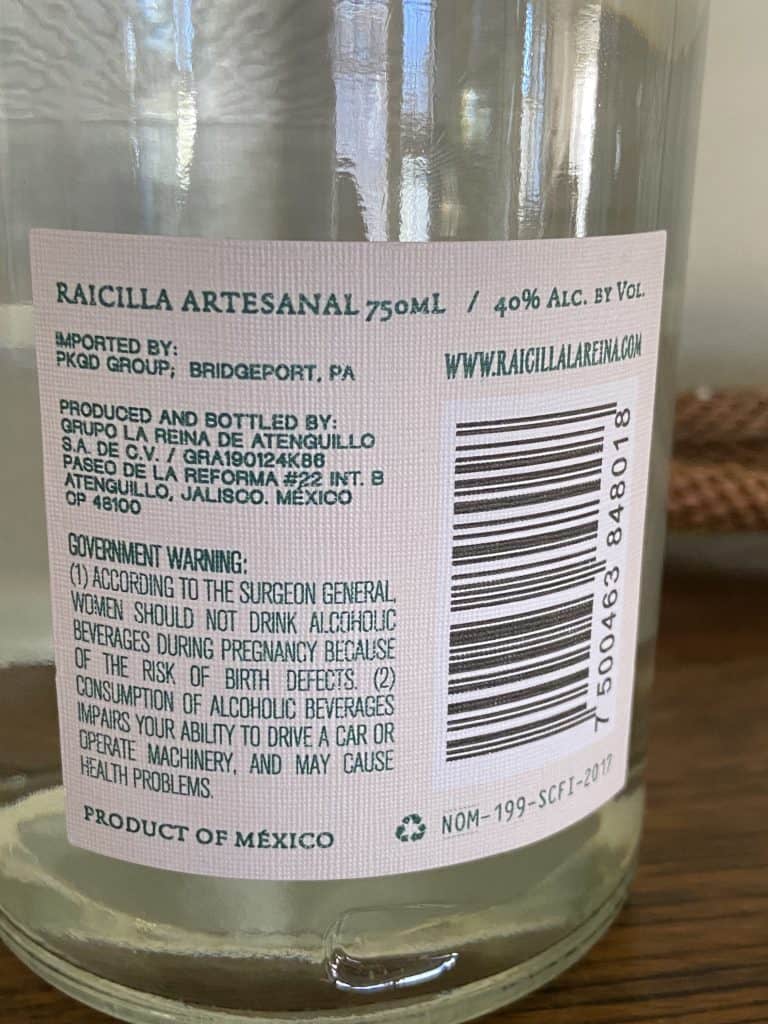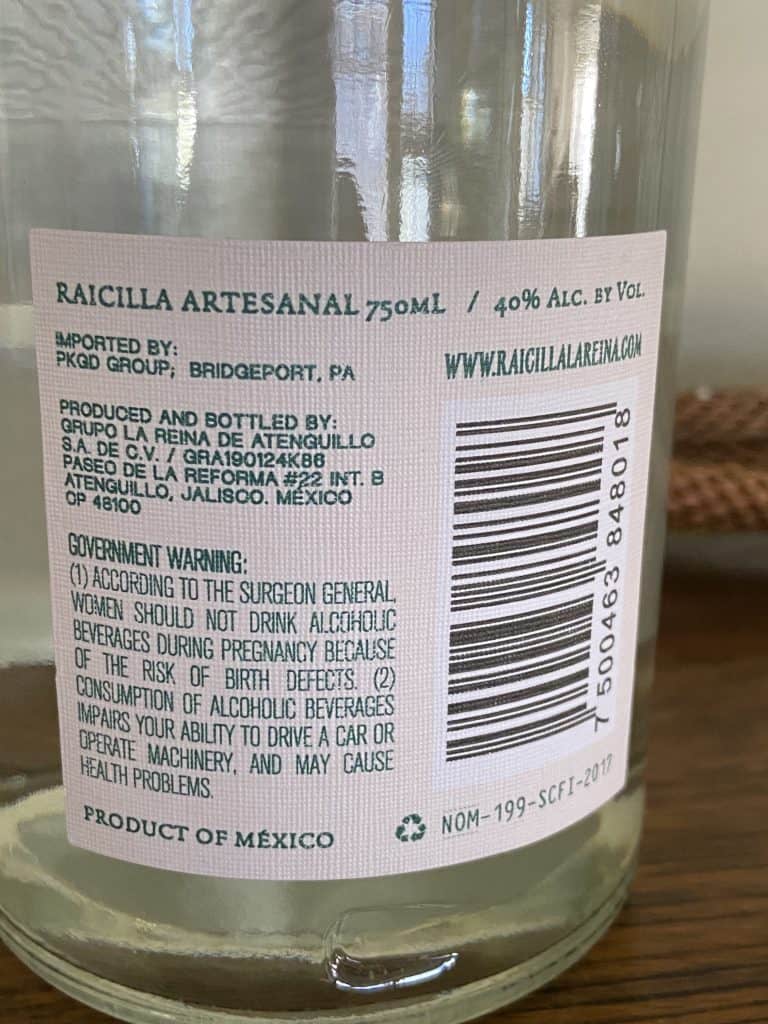 La Reina was originally founded by Julio Topete and his wife Silvia Becerra when they moved to the Rancho Nuevo after getting married. Julio's father and grandfather were both raicilleros who shared a taberna with a single wooden still. Julio learned the craft starting at nine years old but, in a sadly all too common story from across Mexico, stopped making raicilla when he emigrated to the U.S. for work.
While he was gone Silvia taught herself how to make raicilla to "keep the family happy and united." Upon Julio's return the pair continued making raicilla. They eventually met and started working with Juan Pablo and Ana in 2018 who had met and fallen in love over raicilla. As with much of the mezcal world. Juan Pablo and Ana focused on building the brand which brings us to the present.
Just like everyone else in the mezcal world, the COVID crisis has hit La Reina hard but they have a relatively novel idea about how to bolster business in a pandemic: They're working to promote their own version of agroturismo via a self described "Ruta de la Raicilla" designed to "bring people to la taberna for a weekend, to share and take the experience back home with a better perspective of the real world. There's no phone signal, there's no problems, no pollution, nothing that disturbs your peace… wake up in the agave fields with a hot coffee and a delicious raicilla. It's just magical." That's an ambition we can all share but I'm going to wait a bit for everyone to get vaccinated. In the interim, invest in bottles to keep the mezcal world vibrant.