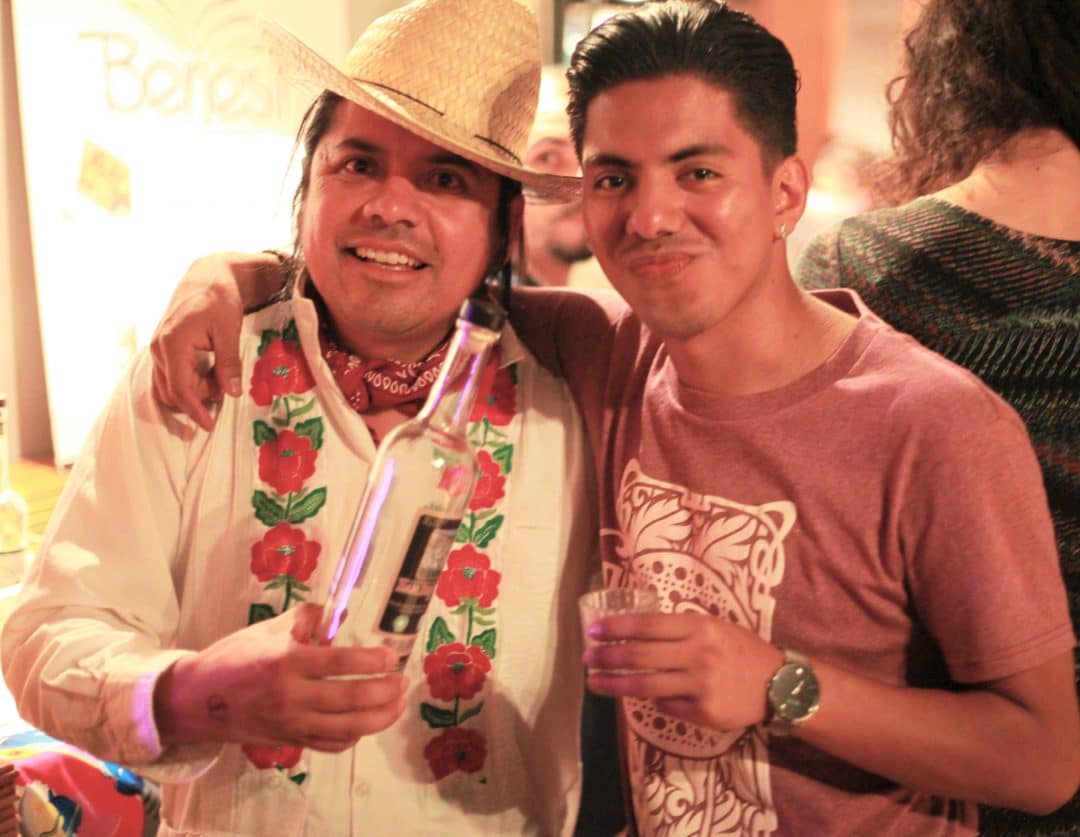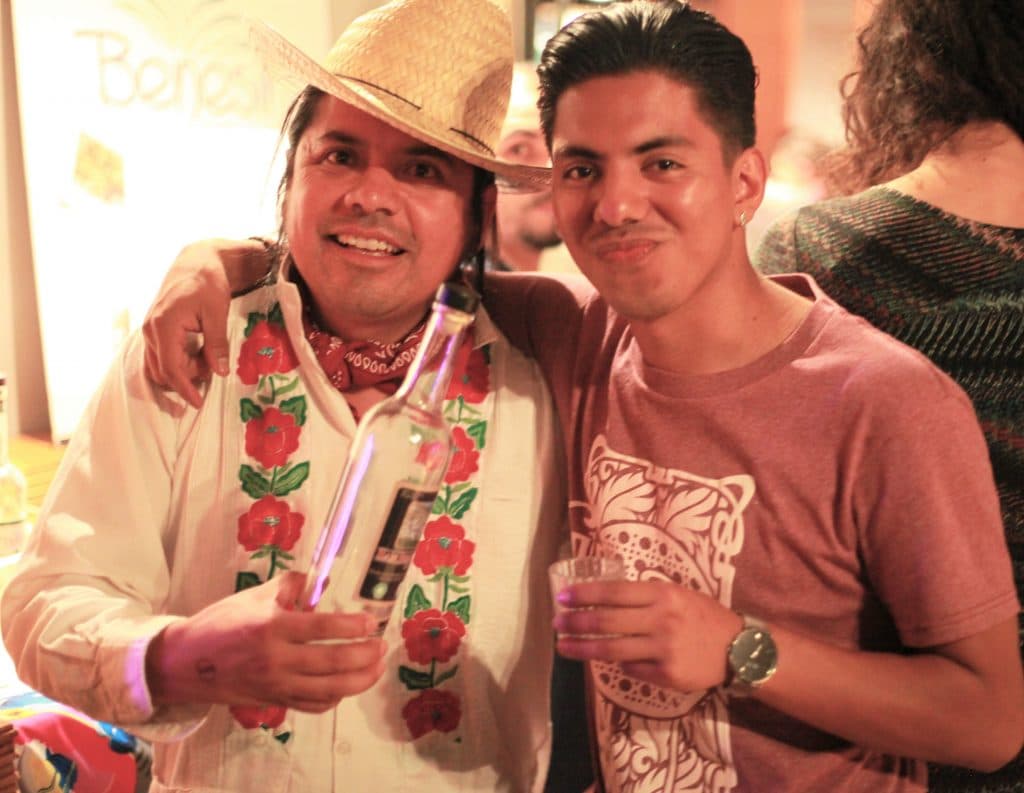 We can hardly believe it ourselves, the final Mexico in a Bottle for the year happened and we are staring Thanksgiving in the face– where did the year go?
What a way for us to finish the year though, Mexico in a Bottle SF did not disappoint. 34 brands poured more than 150 different mezcals, sotols, raicillas, and bacanoras. There was even a Mexican rum and Mexican craft beer – it was a truly spectacular collection of bebidas de Mexico.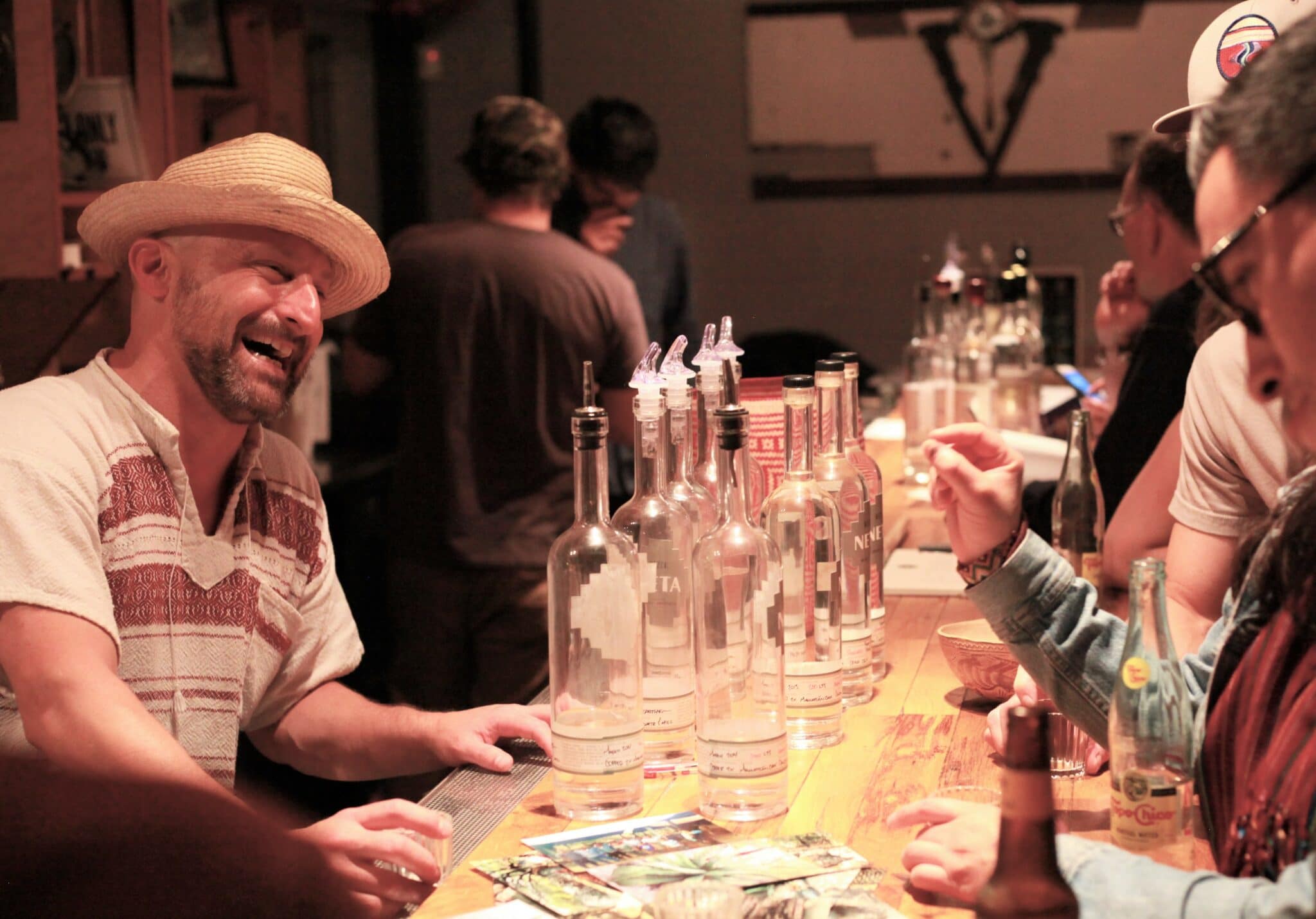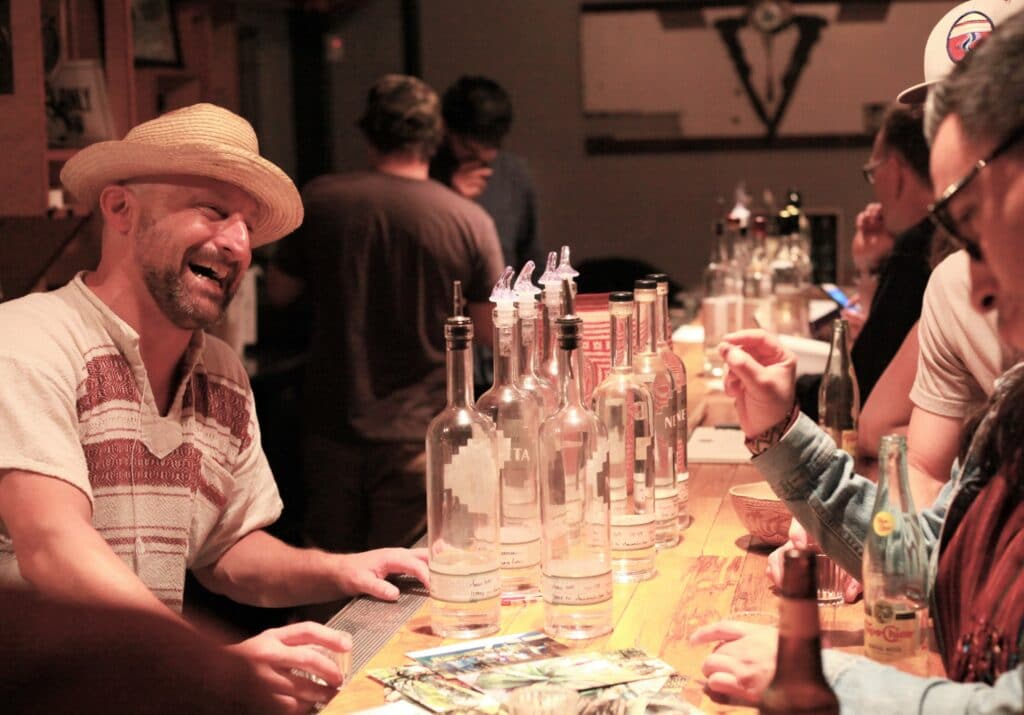 What's new at Mexico in a Bottle?
We've been doing this for four years now so we're alway introducing new ideas. This year we brought on Topo Chico as our official water sponsor, and they really did make sure that the water flowed. We also had a rotating brand table to showcase mezcals not yet in the market and it was a huge hit. Look out for brands like Mezcal Nacional, Chaneque, Tres Tiempos, and Mestizo soon.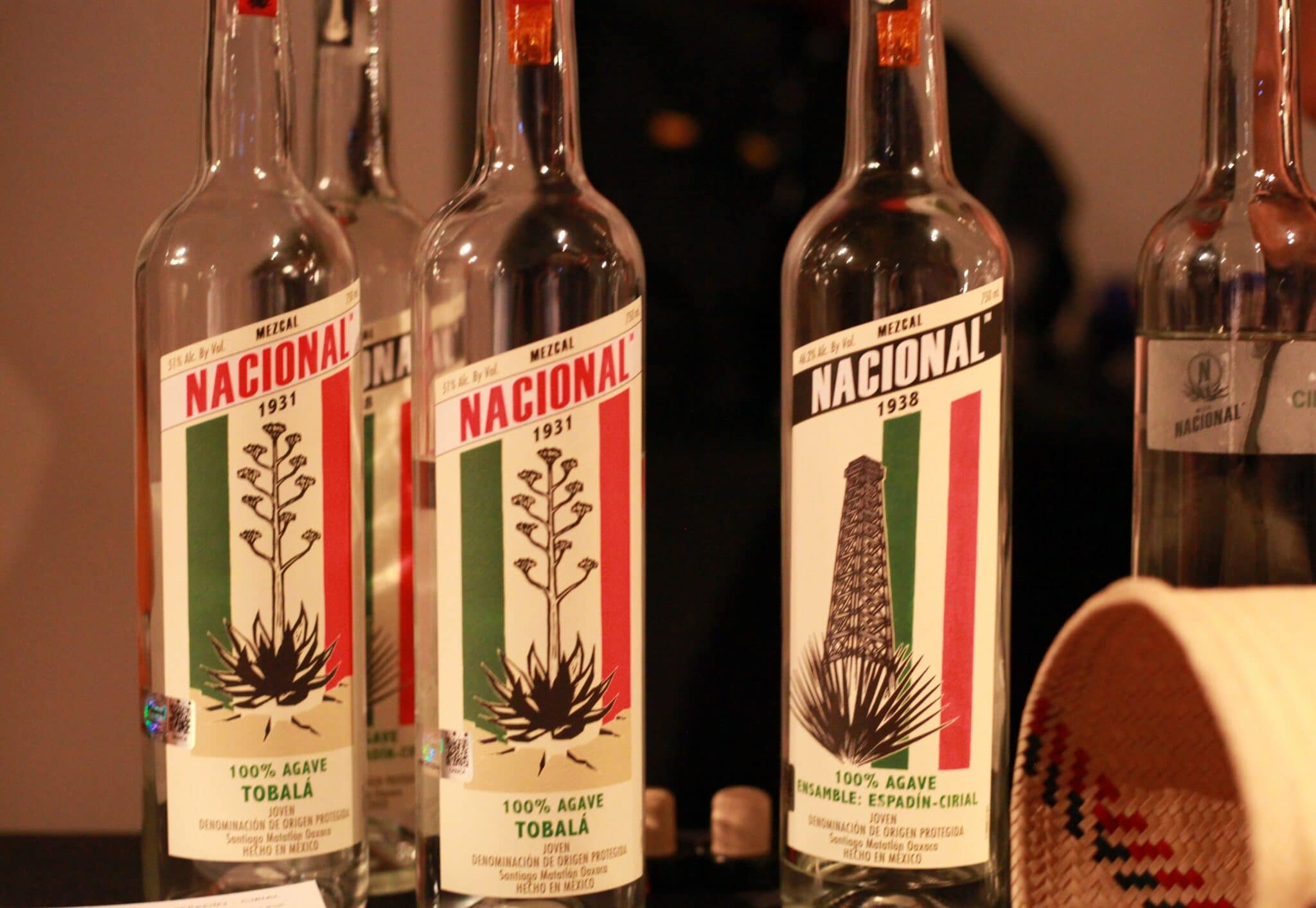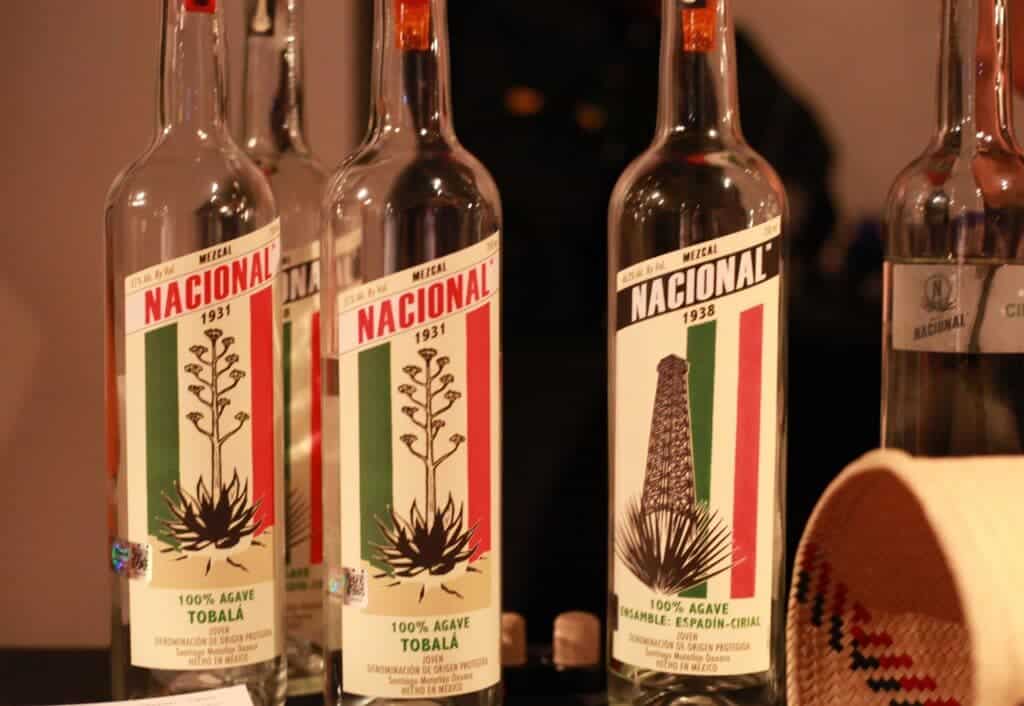 But what about everyone else? There are just so many mezcals to mention ranging from those just about to enter the market like La Neta to those like Del Maguey who have defined the mezcal space for more than 20 years. In between you could find a complete spread, the godfathers like Del Maguey and the brand spanking new Clande Sotol which is on just on sale now. Want to see the full mezcal list? Check it out. We partnered with Caskers to make as many of those mezcals availabale as possible and we got you a discount. Use the code MEZCALISTAS to get $10 off your order now through the holidays at caskers.com/mezcal.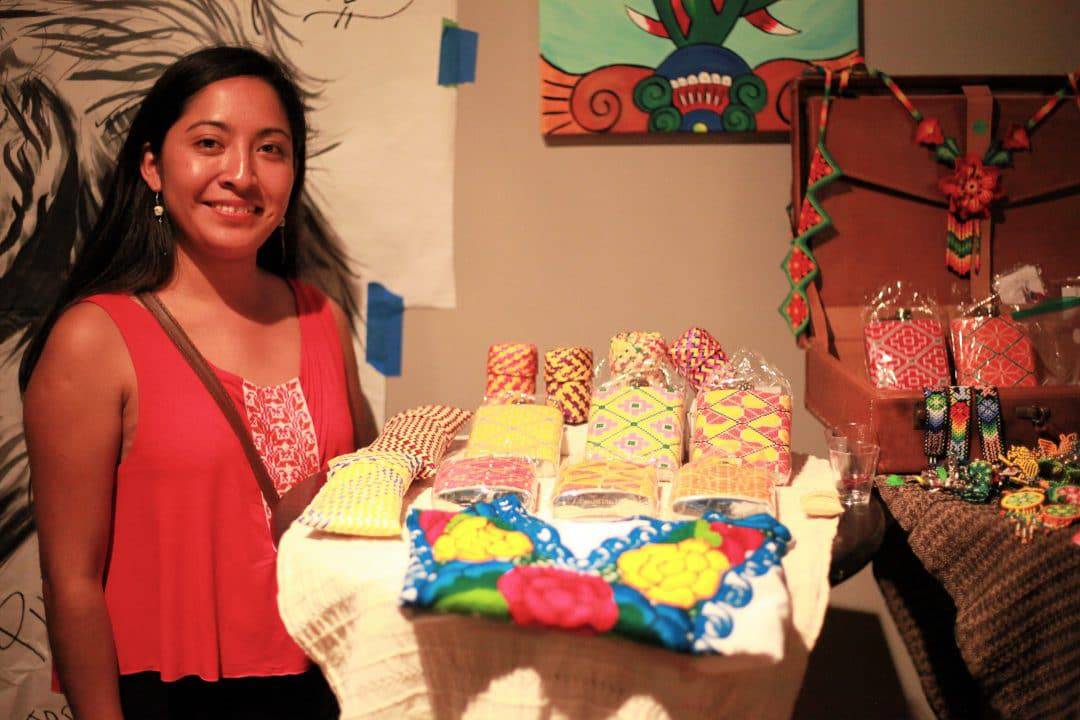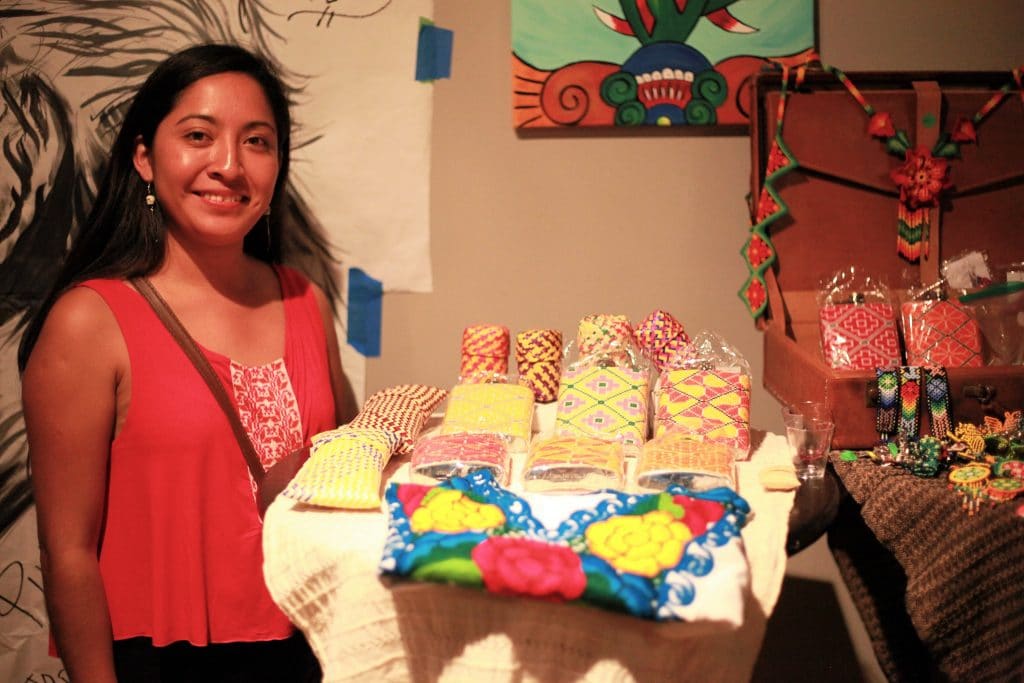 Our tiendita featured beautiful crafts and art from Michoacan, Puebla, Oaxaca, and San Francisco. We launched our first calendar devoted to the mezcaleros that make all this wonderful mezcal possible while maintaining such a vibrant culture. We are donating 100% of the proceeds from the calendar to Mexican earthquake relief so get yours today!
We also launched a new t-shirt design, our Fuerza Mexico! design is ready for you and 100% of the proceeds also go to Mexican earthquake relief. Order now to be ready for that holidays and new year.
The rest of our shirts are also available with $5 from each sale going to earthquake relief so let the good looks and good feelings abound this holiday season.
We already raised $2,000 for earthquake relief efforts in Mexico at Mexico in a Bottle San Francisco from our t-shirts, calendars, and the generous contributions from Ilegal Mezcal and Dos Volcanes. But why stop there? Hit our store, get some Christmas gifts, and help support our fundraising efforts!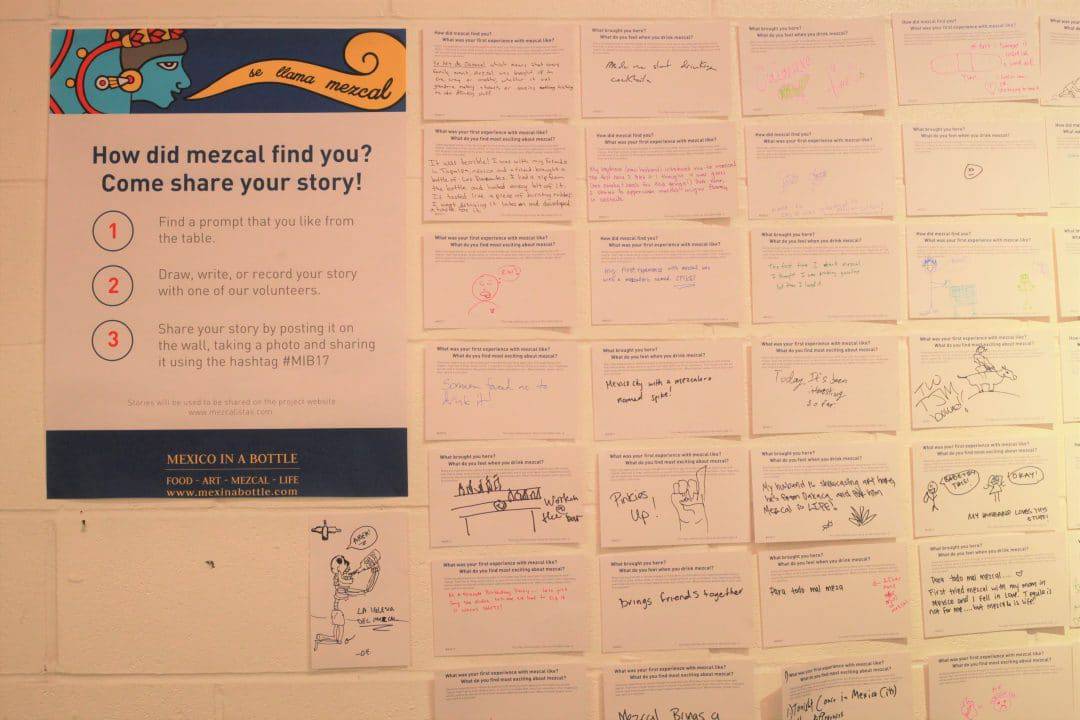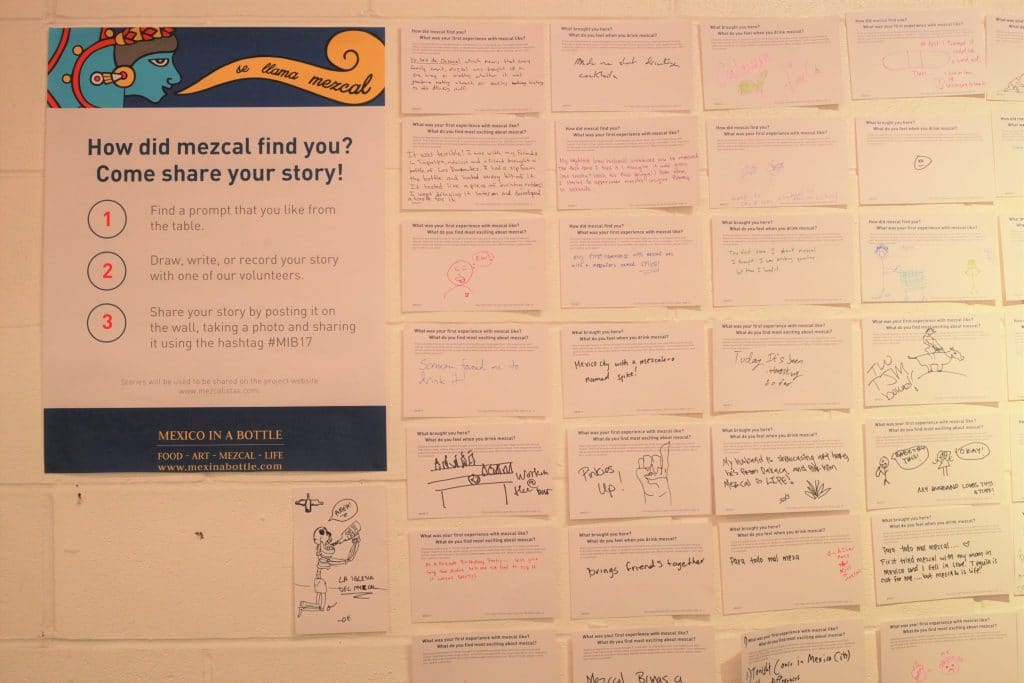 We were also happy to introduce a story telling component where attendees could write about how mezcal found them, or record their stories with Jaime Qui of Agave Tip – we can't wait to feature them on the website! All in all, a great expansion in directions that make sense. We look forward to rolling these concepts out to other locations in 2018.
New trends in the mezcal world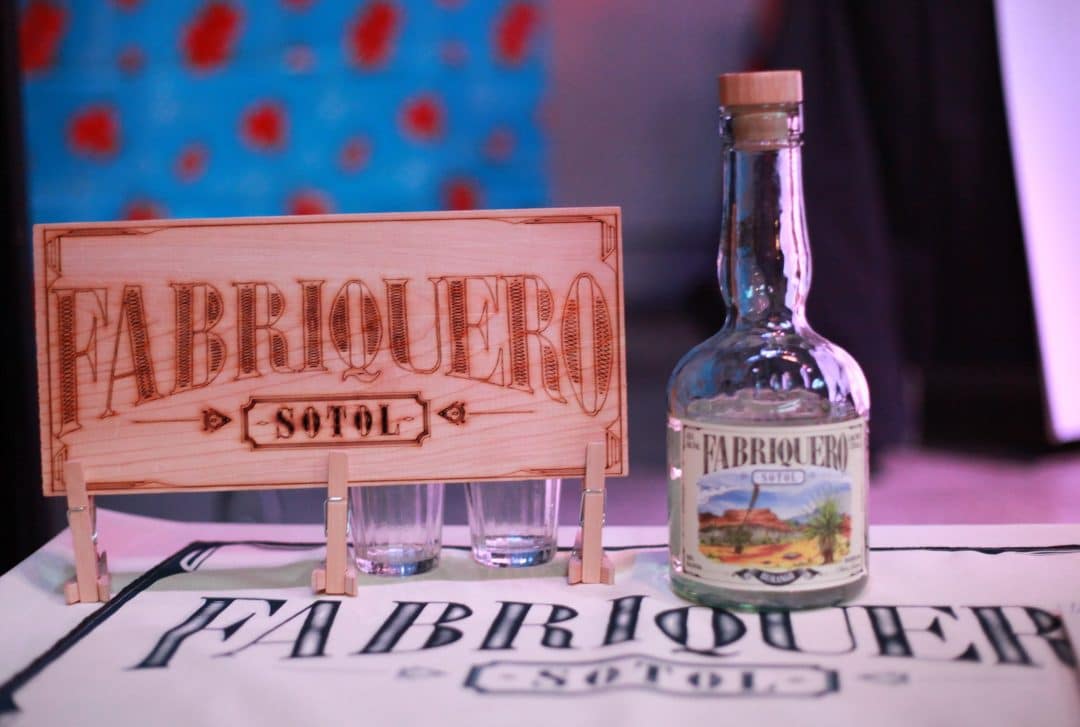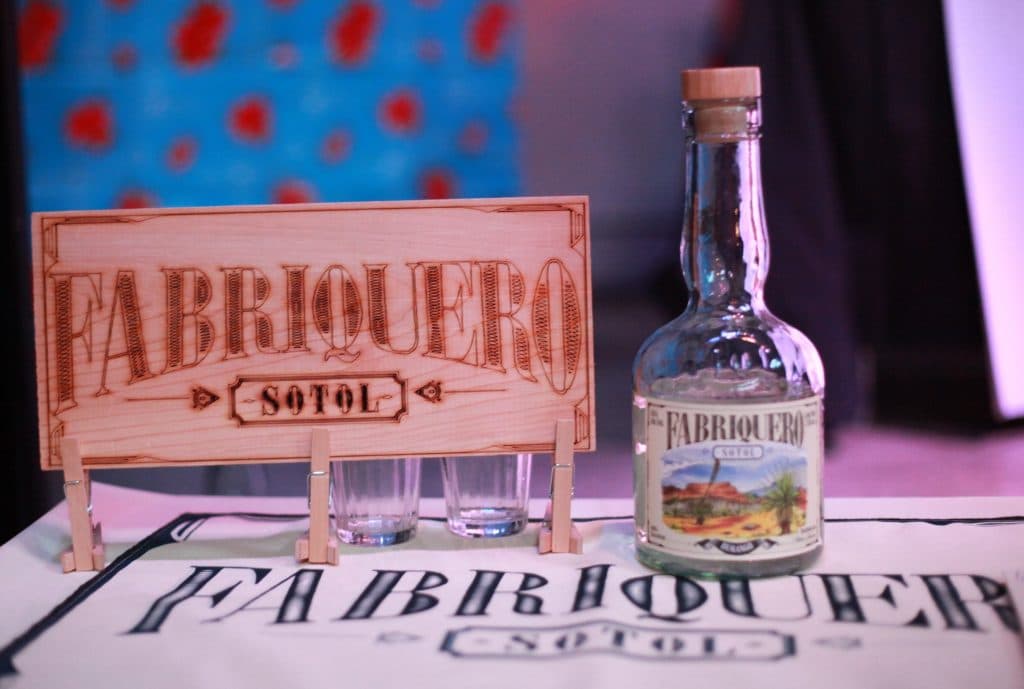 While we've seen tons of changes to the mezcal world perhaps the most fascinating trend is how mezcal is opening the door to other kinds of agave distillates like raicilla and sotol. But now that the door is open other Mexican craft spirits like rums and the whiskeys are rushing in. This year we've welcomed Paranubes to the US market but that's just the start. There are already a pair of Comitecos available in the US and other rums are on the way.
This trend is exciting and we look forward to incorporating even more of those spirits in future tastings which, thankfully only further reinforces the name of the event – Mexico in a Bottle. The presentations we had this event also reflected the growth of the category from an exploration of Raicilla from Christian Arizmendi to the implications of the new NOM-70 from Rachel Dorcy. Here's a quick look at some of Christian's presentation on our burgeoning YouTube channel:
Taste mezcal but what about the food?
And the food, the delicious food! We had truly spectacular dishes from the participating restaurants from all around the Bay Area: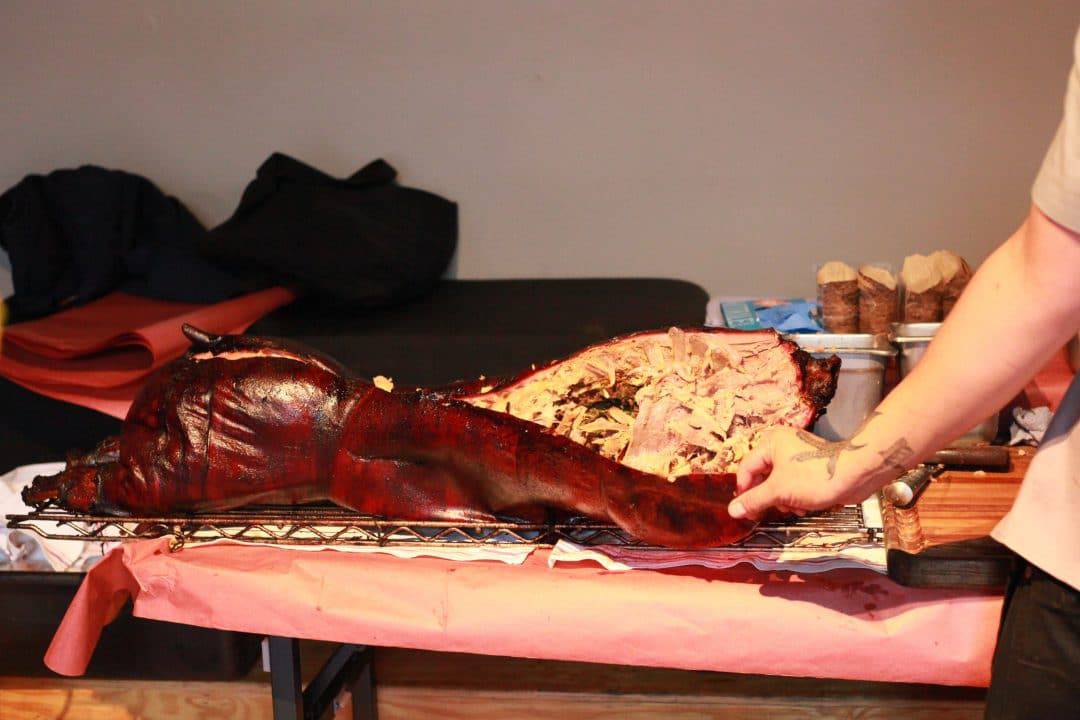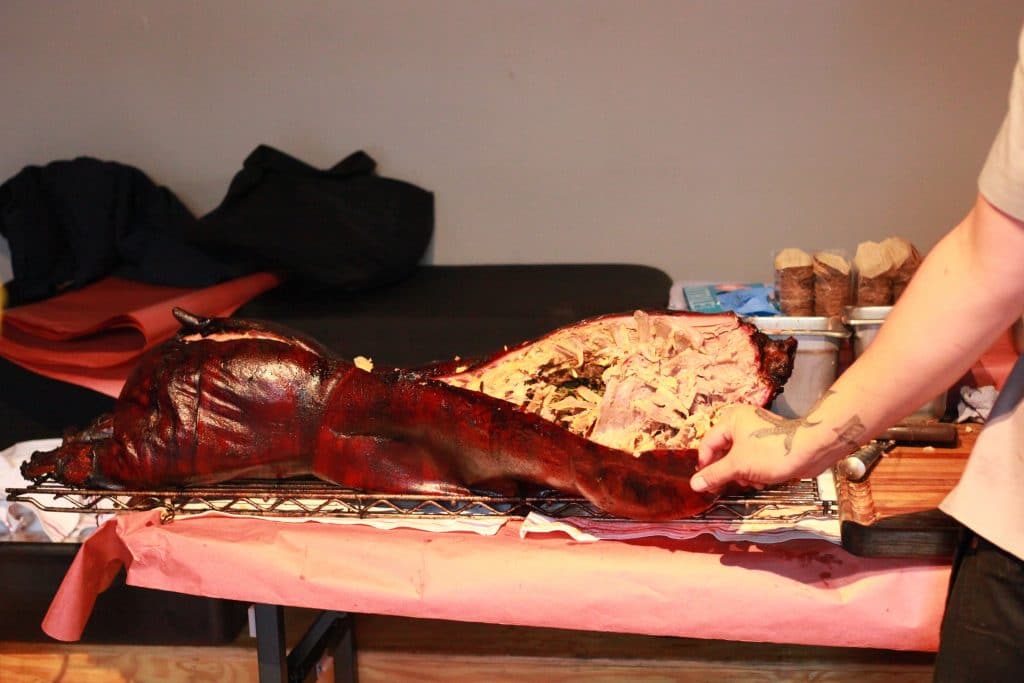 So, where do we go from here? We've got big plans for 2018 and will be expanding to some new cities, so heads up San Diego, Washington DC, New York City, Chicago, and of course, San Francisco, we're coming at you…
In the meantime, check out the photos from San Francisco. Special thanks to our amazing photographer Michael Skrzypek for taking these!