Maguey Melate, the company that has started a mezcal of the month club with artisanal distillers in Oaxaca, is now offering a new service: they will source a unique mezcal batch for your restaurant or bar. I've seen bars do this on occasion here in the United States but it's been relatively rare. In Mexico this is the traditional way of doing things and thankfully many bars and restaurants continue to source their house mezcal which makes it much more affordable than bottles and gives them more of an identity.
I chatted with Dalton Kreiss, Maguey Melate's founder, about how this would work. Functionally Maguey Melate is actually offering four options ranging from a situation where you can buy a whole lot to one where you sample their mezcal of the month offerings and buy a portion of that lot.
One of the big factors that they see as distinguishing is that they deliver all the background information on the mezcal and mezcalero. That's a package that they've built up ever since they launched their mezcal of the month club and it's a really detailed biography of every bottle and mezcalero. It's a very different approach from the more brand driven model in most spirits that might resonate especially well with private batch buyers.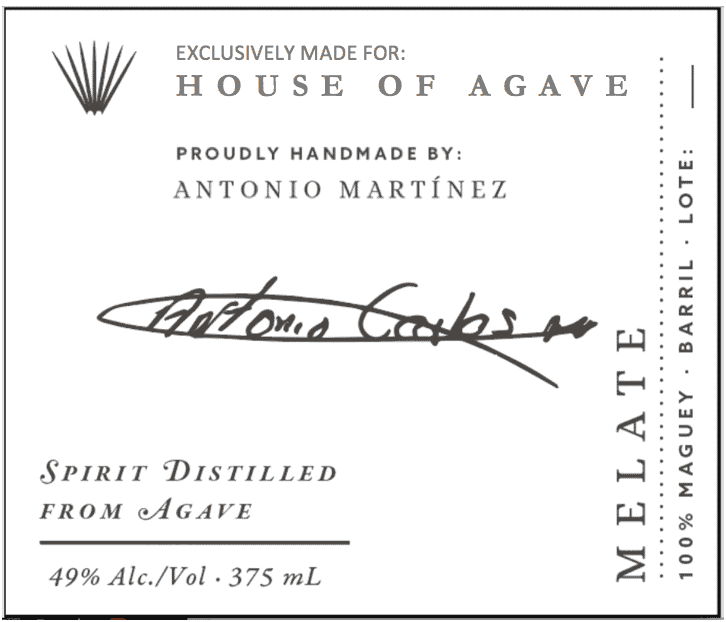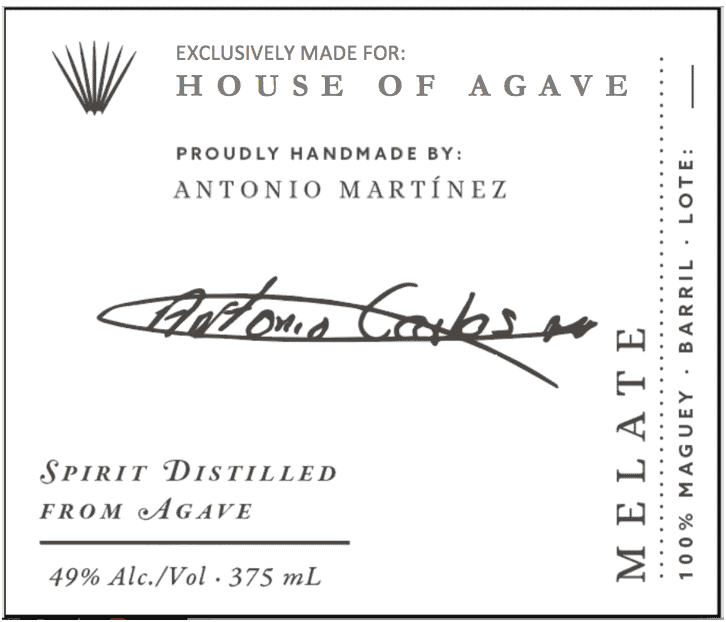 Dalton emphasized that these are small batches of at most 100 bottles, at least for now, which reflect the nature of mezcal production on small palenques. That means that this is mostly targeted at the sipping market. For now Maguey Melate is just offering Oaxcan mezcals even if they are already working on relationships in Jalisco and Durango. And, while prices are only estimates right now because there are a number of variables involved, they may be able to offer this deal at $20 per bottle.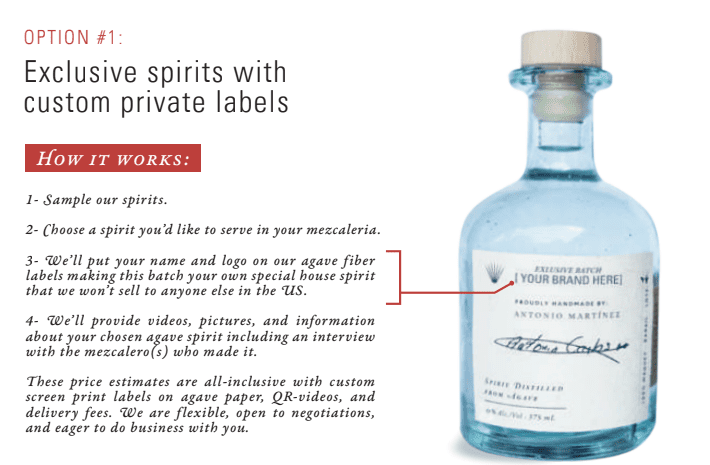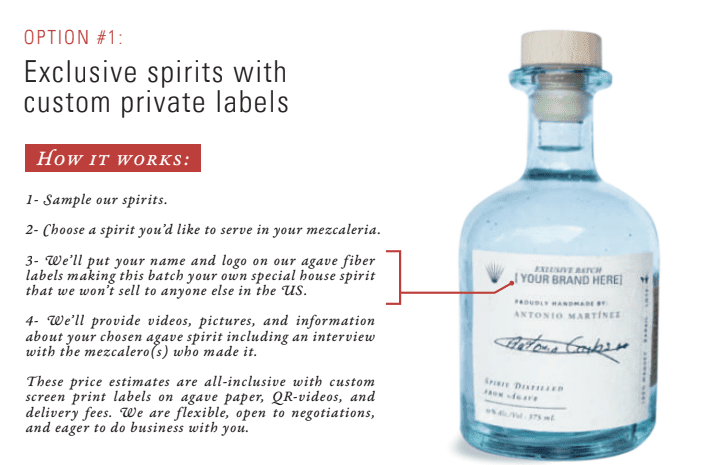 Coincidentally I talked to a few people at this past weekend's Mexico in a Bottle San Francisco who are interested in this sort of thing for their bars so it may be trending. If you're interested, contact Maguey Melate for more information.
How to sell that excess mezcal
In talking with Dalton another interesting wrinkle in the Maguey Melate story emerged. He told me that as he was talking to mezcaleros he encountered a pattern of people offering him small batches of 50 liters or so that didn't really fit into their larger model. That was too small for the club and difficult to figure out how they'd place it. "After the third one offered me a small batch I thought, there might be something here," which got him to wonder "how do we fit into the supply side of this instead of approaching it from the demand side?"
He's calling his solution a "consignment model" because the idea is to take those small batches and try to sell them into the US market on spec. They'll talk to the mezcalero, ask him or her to name a reasonable price and time period for the sale then Maguey Melate will ship it to the US. If they succeed then everyone participates in the profit. Maguey Melate is essentially making itself a logistics and sales channel for these orphan batches and takes on the risk of them not selling but really they're trying to guard against he down side by finding the right price up front. Dalton told me that:
Our hope is to only accept deals that we feel very confident in selling at the price they want, the quantity they want, and the lead time they want. The plan is to avoid the 'what if it doesn't sell' scenario to begin with!
They're just getting started with this idea and will launch with a batch from Félix Ángeles Arellanes soon. Stay tuned for an update as soon as it's available.