By Tess Rose Lampert, mezcal educator and frequent Mezcalistas collaborator.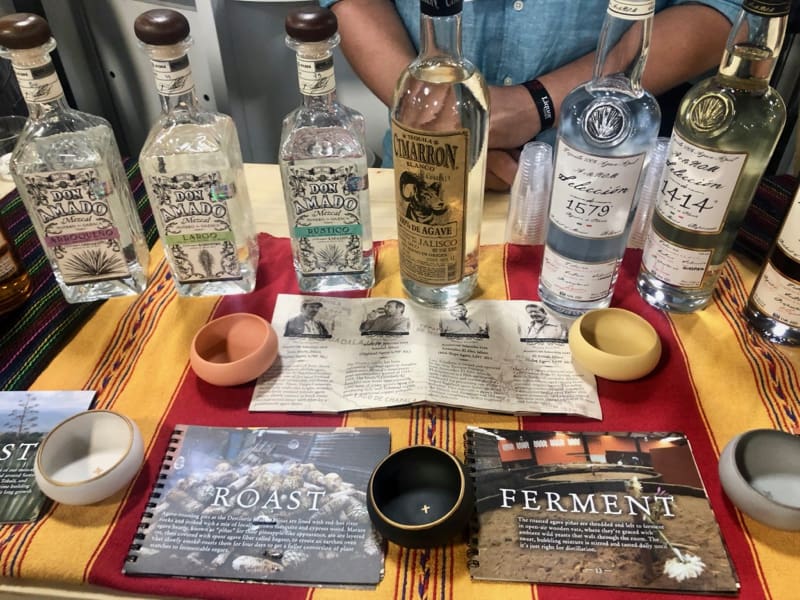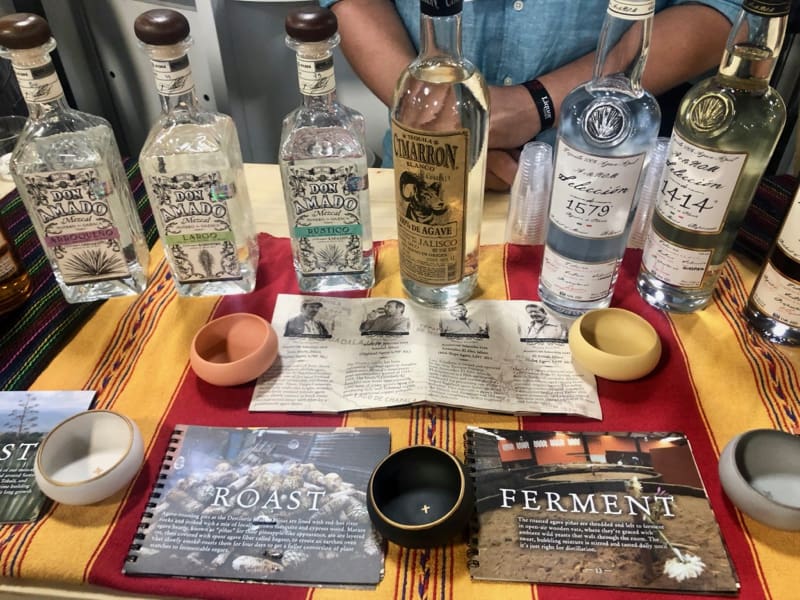 From an agave centric point of view, 2019 Bar Convent Brooklyn (BCB) was a little light, but what it lacked in substance it certainly made up for in spectacle. Of the 60+ panel discussions, demonstrations and seminars there was not one focused on agave. As a category that is on fire in the bar world and still growing exponentially, it was a gaping hole, especially considering there were multiple seminars on other trends like low/no abv drinks and rum.
The main seminar that (kind of) featured mezcal was Doing Well By Doing Good, a seminar focused on company ethics that included John Rexer, founder and CEO of Ilegal Mezcal, on the panel. While the other panelists offered fleshed out versions of their marketing campaigns in the style of a ted talk, John thoughtfully represented the mezcal category by talking about macro issues that affect everyone and every aspect of all liquor businesses. He cited production and shipping issues linked to climate change and talked about how diversity within the company naturally leads to more success and a richer culture while supporting social equality. He was a bit of a disruptor in the best way possible, taking the focus away from humble brags and shining a light on things that actually matter.
As far as representation throughout the show, there were a good number of agave distillates, so despite the lack of formal presentations, attendees had ample opportunity to dig deeper into the category. The brands were also nicely spread out between buildings and placements along the aisles, rather than grouped all together. All in all, it would have been hard to experience BCB without coming across at least a few mezcals.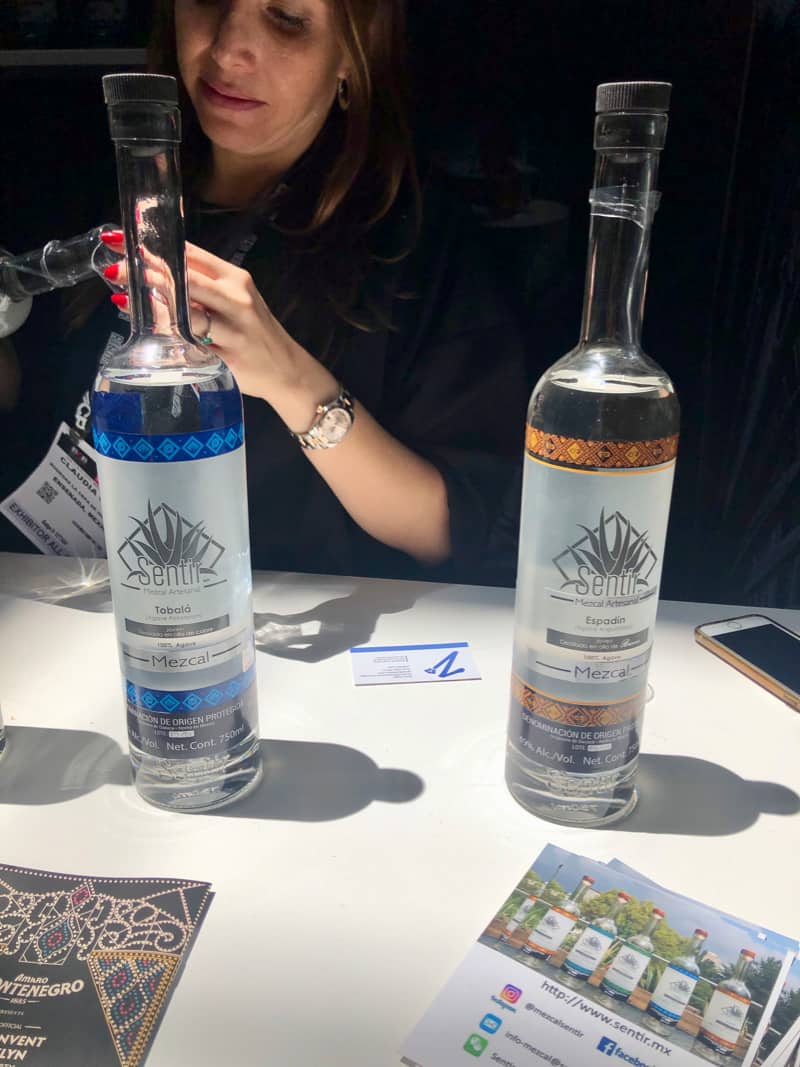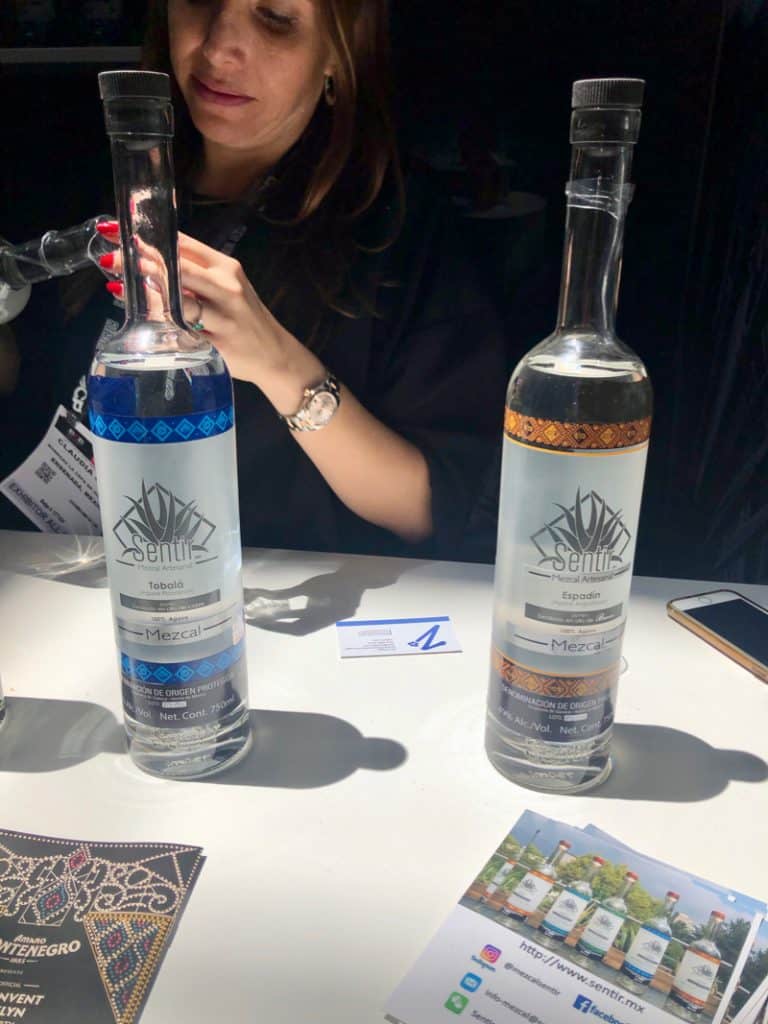 The biggest talk of the agave town was the El Silencio booth, a dark curtained box, looming with a neon 'Black Magic' sign at the entrance. Inside was a dominatrix dungeon where women in leather fringe, lots of bare skin and leather whips invited people to kneel down on church benches. The women ritualistically poured mezcal down the throats of anyone willing to play along, instructing them to say out loud "we promise to our gods: our pain, our bodies, our silence" and then proceeding to whip, spank, grope and rub them intimately.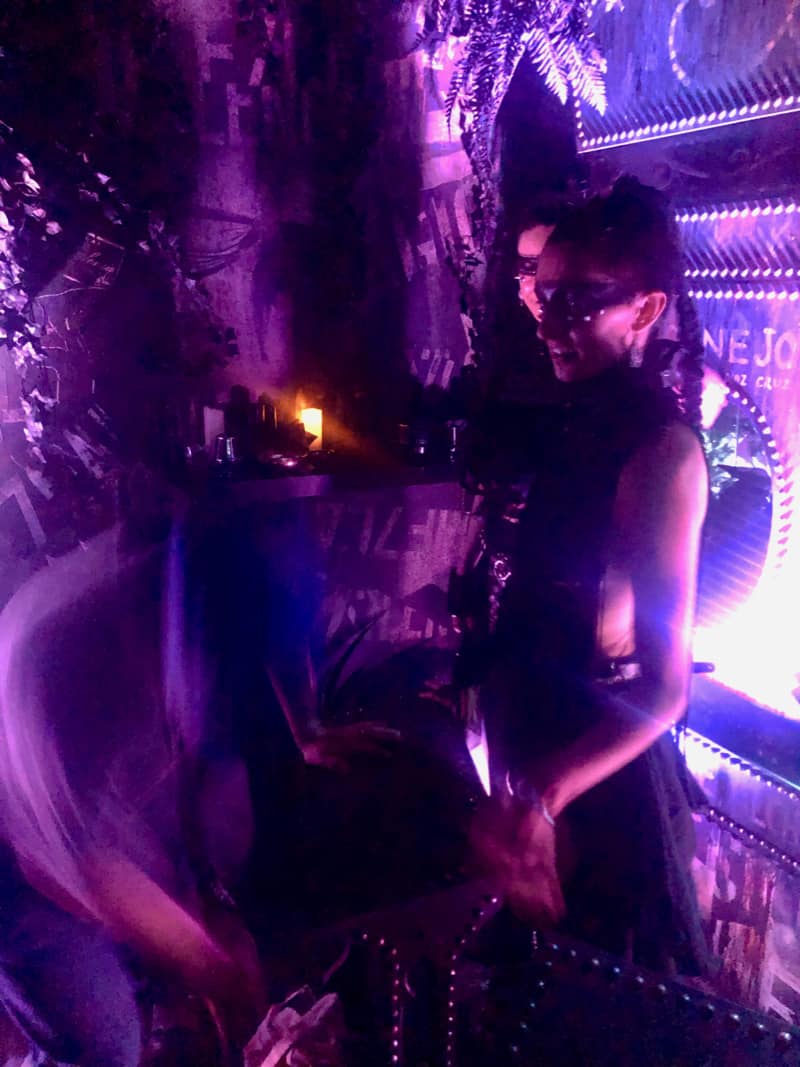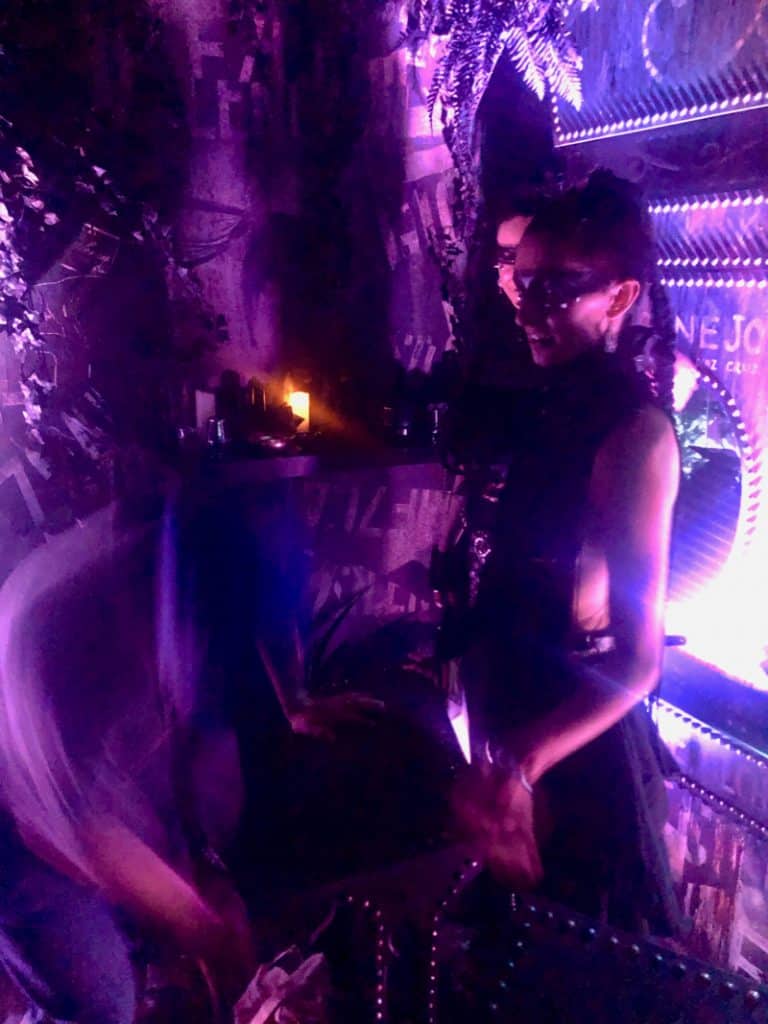 My immediate reaction was annoyed; sex sells, it's the oldest trick in the book and frankly it feels lazy. After a few minutes watching the sex workers offer their sultry ritual, intimately caressing them between spankings and pouring mezcal down their throats, I was more shocked than annoyed. They really went all in, I'll give them that, but is a sexual experience as a marketing campaign at a bar conference something to applaud? Probably not. If this was offered at a BDSM convention to get people into mezcal, sure that sounds cool, but at BCB…. Is this really the best way a mezcal brand with a big marketing budget can contribute to the industry—by offering a little sex play in exchange for engaging with the brand?
Shock marketing is nothing new, even in the mezcal industry. Using broad social trends, provocative imagery and unique experiential tools can be done in a way that contributes to the ethos and image of a brand, but can also be done solely in order to grab attention. It's pretty clear that those of us deeply passionate about the mezcal industry, from plant and producer through to consumer, would like to see more substance based marketing and less conventional attention grabbing for the sake of attention grabbing.
The nature of bar conferences is to reward brands that spend exorbitant amounts of money on spectacle. That said, brands can (and should) use flamboyant marketing to draw people in to a deeper message. Montelobos uses wolf masks and howling to draw people in, but their industry events are centered around a focused theme, like the preservation of Mexican gray wolves and environmental sustainability. Similarly, Illegal's political in your face marketing is backed up by quantifiable efforts to support at risk communities and the environment.
There were missed opportunities at the El Silencio booth: they could have tied their message and market reach into awareness of sexual misconduct in the bar industry, for example. Not only was there no advertised deeper message from the brand, there was also a lack of cohesion with El Silencio's own website messaging that features the quote "ancient Oaxaca, shrouded in darkness, protected by the gods" as part of its 'Black Magic" slogan and apparent brand lifestyle. As hard as I try to not see it that way, the image they project suggests an ethos that has no regard for the culture mezcal comes from. There are plenty of mysterious and dark stories surrounding Mayahuel goddess of maguey; her grandmother was a celestial demon of darkness, which is definitely an opportunity for a visually stunning portrayal of ancient mythology, albeit it a stretch. Washing over an entire culture calling it dark while throwing in a mention of gods and creating a booth with dark sexual imagery is ignorant at best, and a lazy way to appropriate at worst.
Mezcal brands can and must do better. I'd like to think of this as an opportunity to reframe the message, the optics and the ethos–what nugget of information am I missing? How does this extreme spectacle that is dangerously close to being a caricature of a culture tie into the preservation and promotion of mezcal? It's not a facetious question.
Rant aside, it was a decent year for mezcal at the 2019 Brooklyn Bar Convent. Mezcal was definitely present, between plenty of booths on the convention floor and the hard to miss BDSM opportunity. Hopefully in the years to come the agave community will come together to offer more events that prioritize and further the education of the broader bar industry.