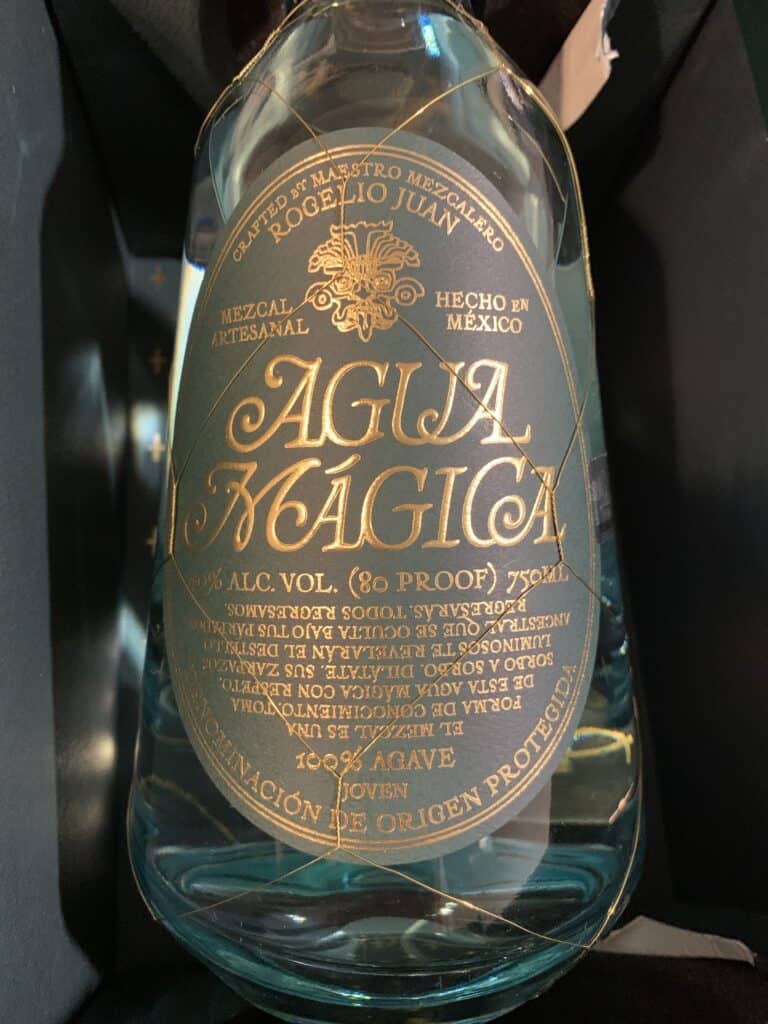 Details
Location: San Juan del Rio, Oaxaca
Agave: Espadín and Tobalá ensemble / A. angustifolia haw and A. potatorum ensemble
Maestro Mezcalero: Rogelio Juan Hernandez
Vintage: 2020
Lot: AM 20
ABV: 40%
Tasting keywords: Sugar cane juice, roast agave.
NOM: O638X
Nose
Light sugar cane juice.
Taste
Round and soft with a finish of sweet roasted agave.
Method / Background Notes
Agua Mágica has a handsome presentation, a heavy glass bottle with wire wrapping. I received the hefty gift box edition which comes with a fold out illustration about the process.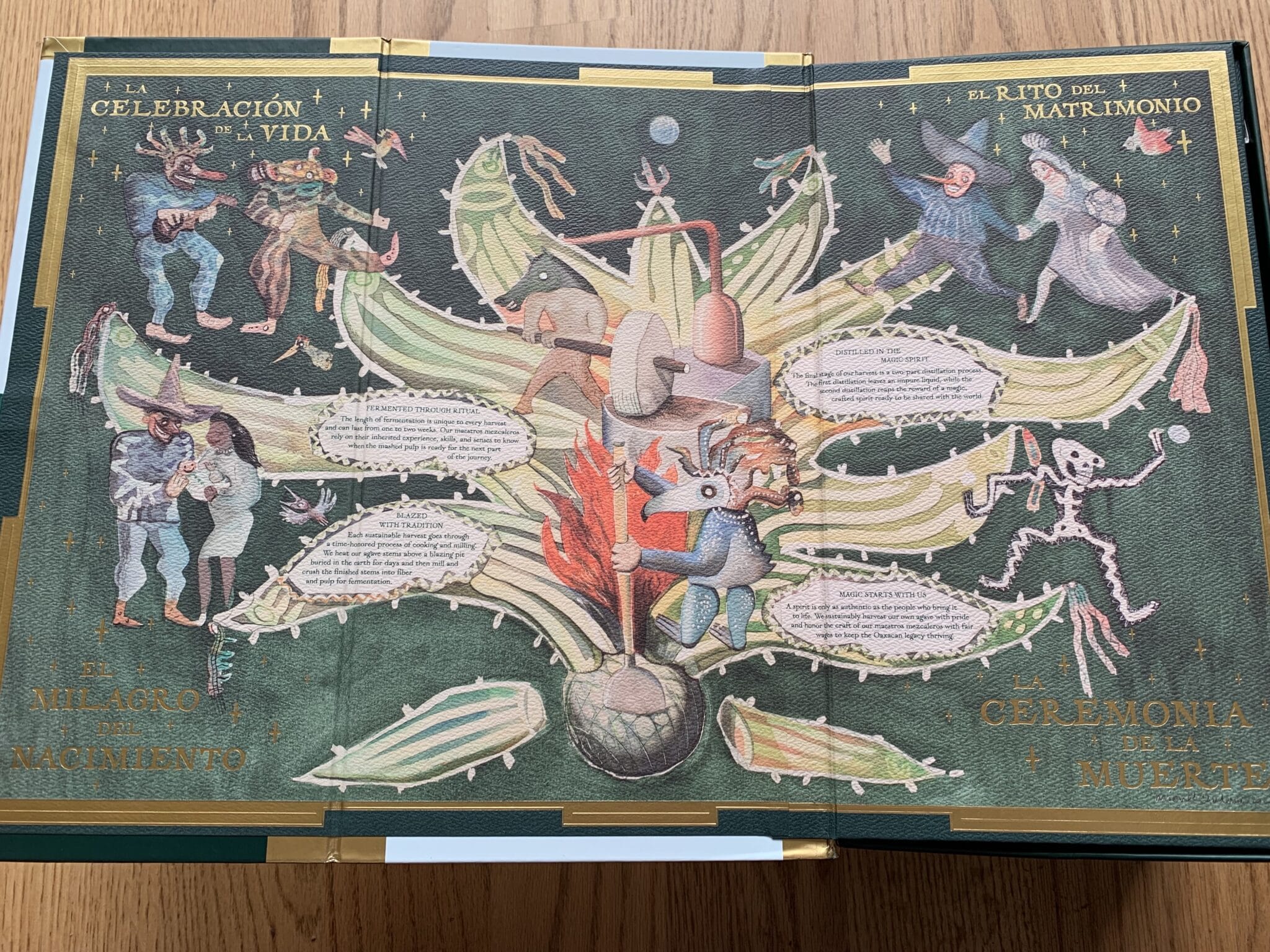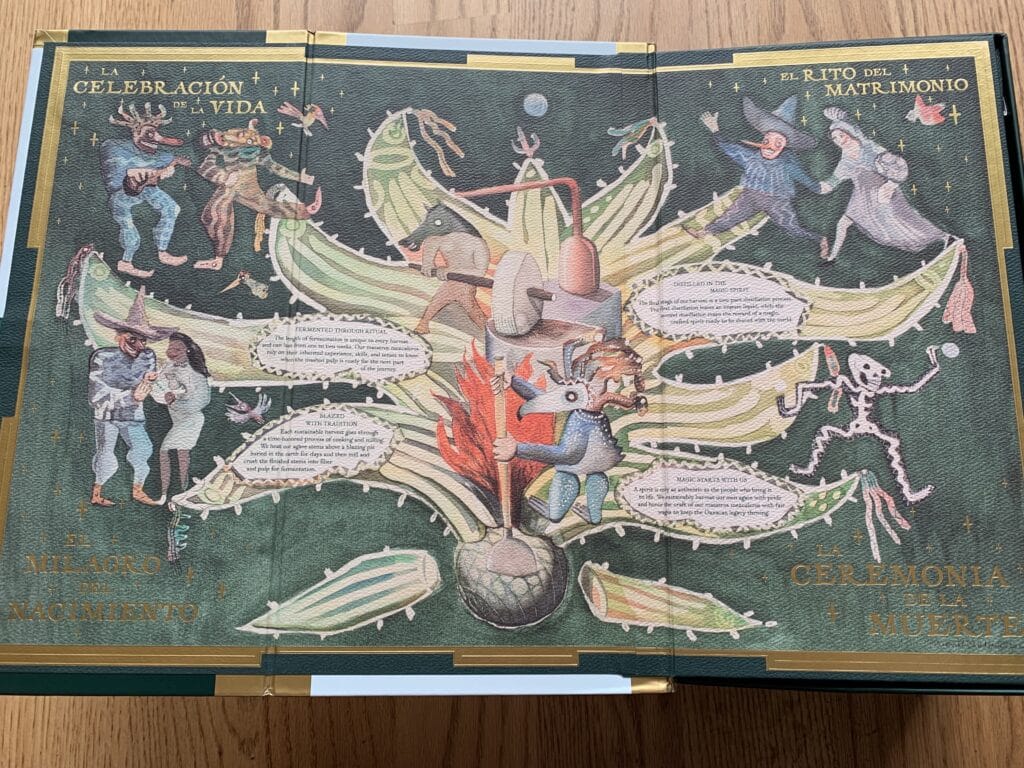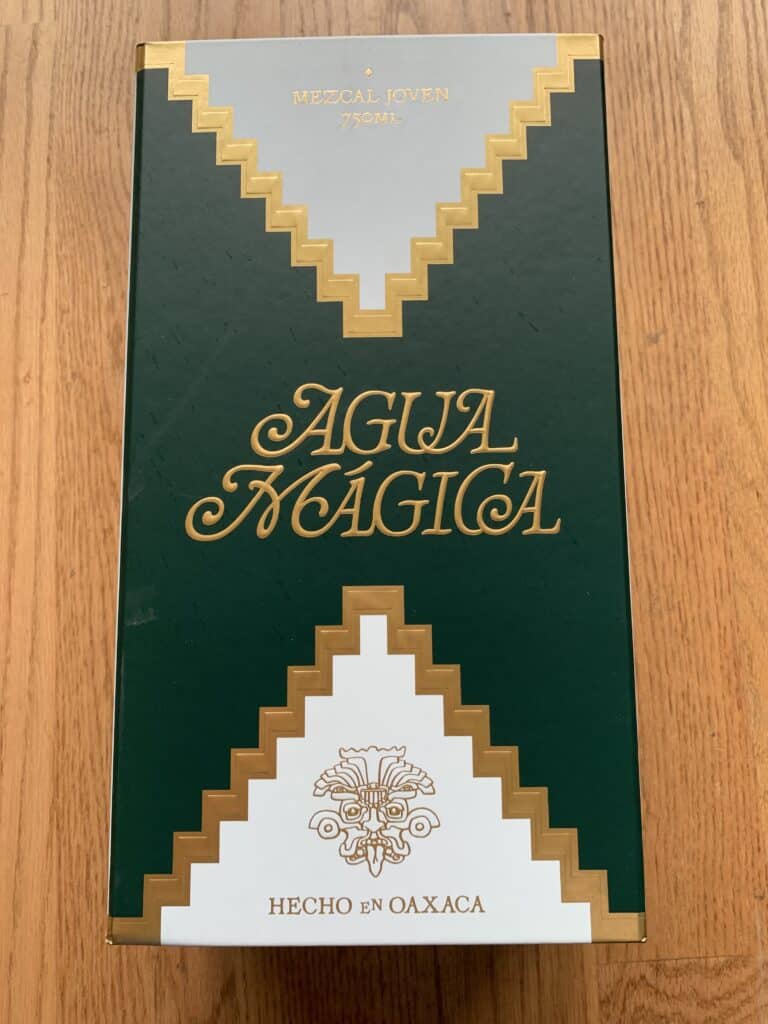 Rogelio Juan Hernandez and his son Juan made this mezcal. They also distill for Colores which is only distributed in Mexico.
Their website is definitely worth a look, there is some crazy video in there. They describe their process as: "We harvest mostly 7-year old mature Espadín, and 15-year old Tobalá agaves, giving the earth time to regenerate. Our agaves are sourced exclusively from small farmers in San Juan, ensuring quality ingredients while investing in the future of the local community." The agaves were roasted underground, crushed with a tahona, fermented in wood vats, and double distilled in a copper pot still.