Details
Location: San Carlos Yautepec, Oaxaca
Agave: A. angustifolia haw. / Espadín
Maestro Mezcalera: Reyna Rodriguez Ramirez
Batch: IV
Vintage: 2022
ABV: 48.4%
Tasting keywords: Rich sugar, mesquite.
NOM: NA – Destilado de Agave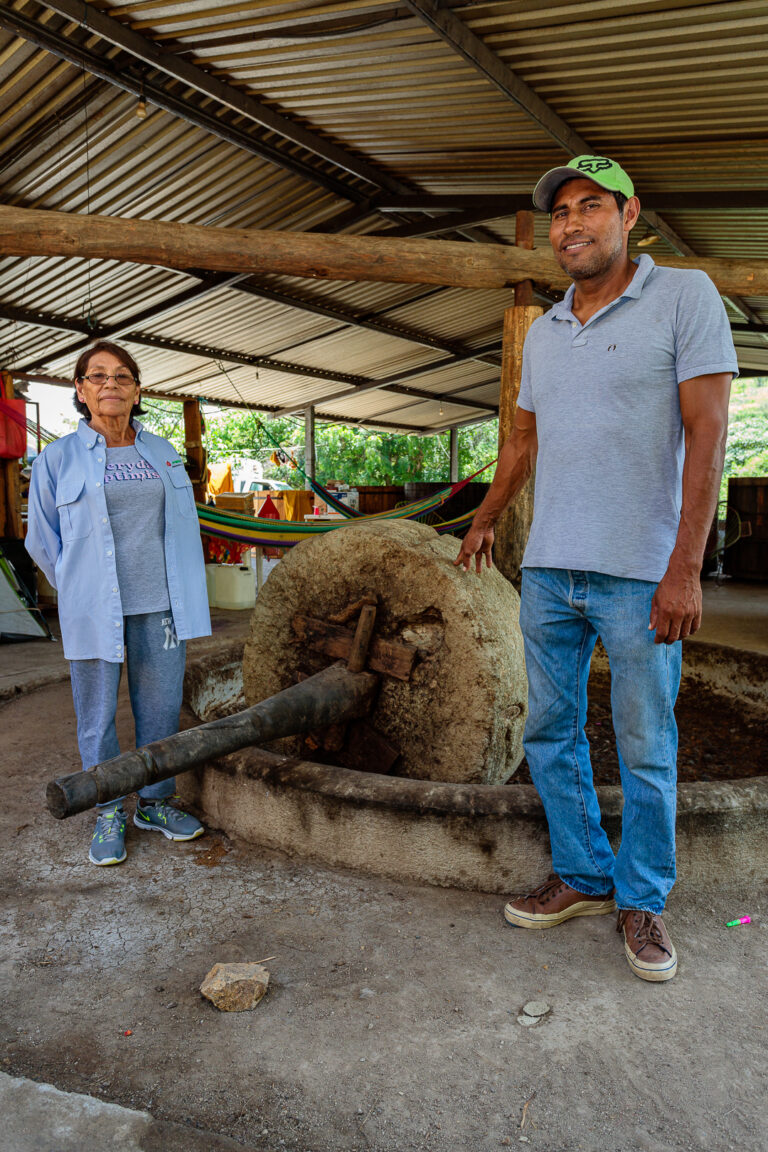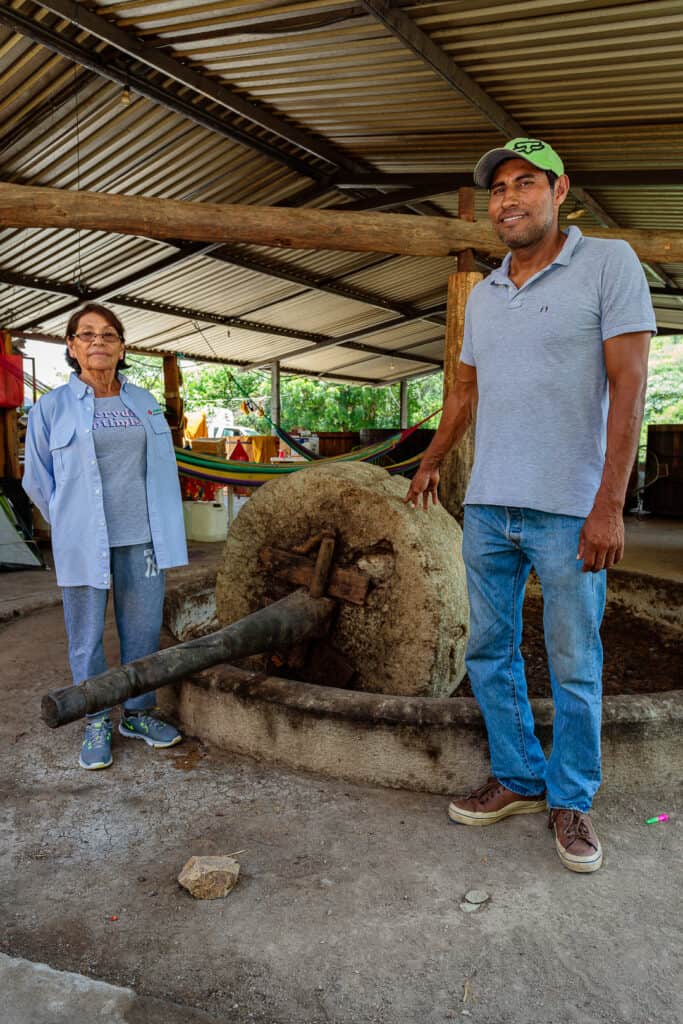 Nose
Rich sugar and bright salt.
Taste
This is a mouth filler with rich sugars and roasted mesquite flavors. This is a tremendously straightforward mezcal that has no pretensions. While obviously designed for the cocktail market – where it should have a glorious future! – it's also a candidate for a house mezcal.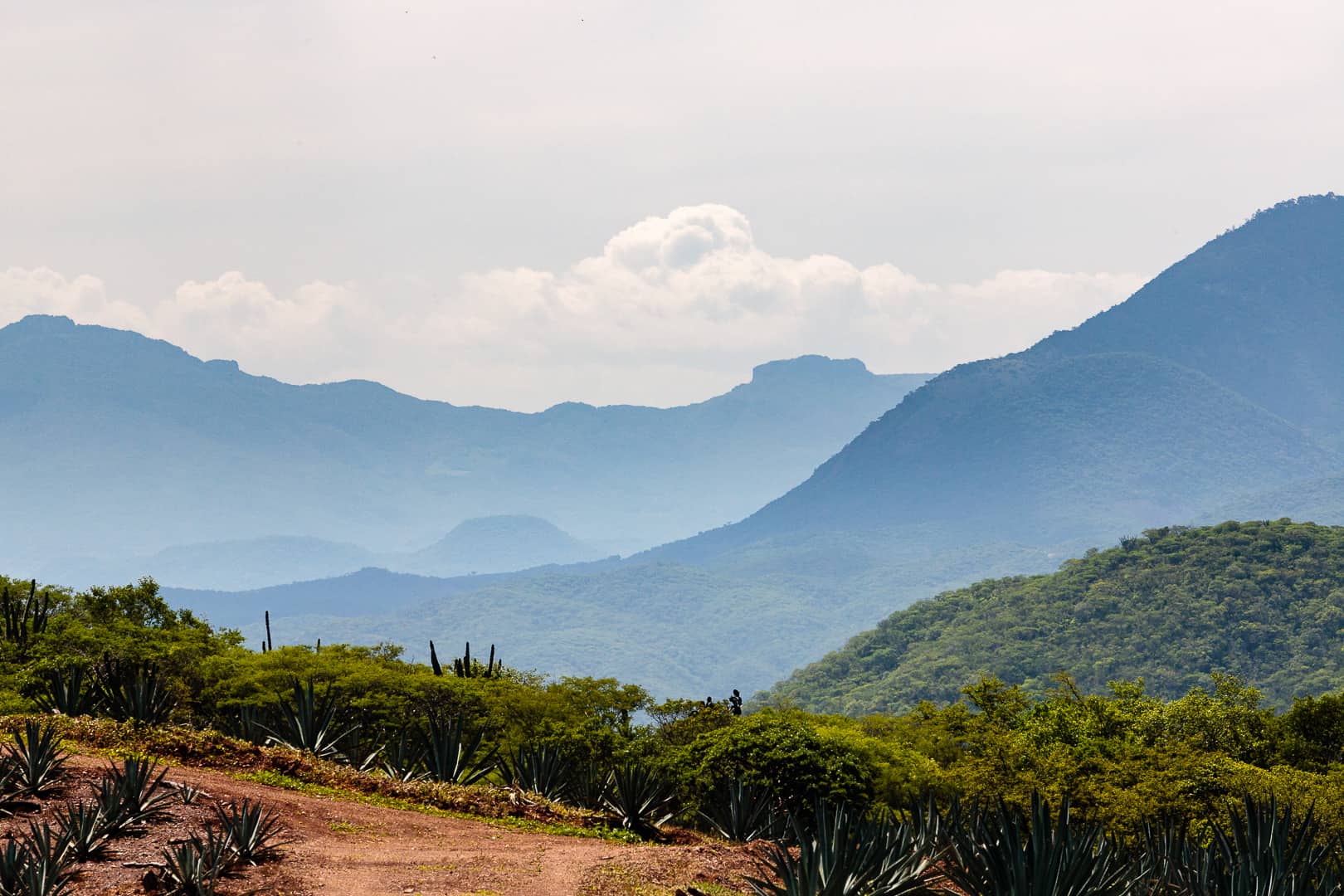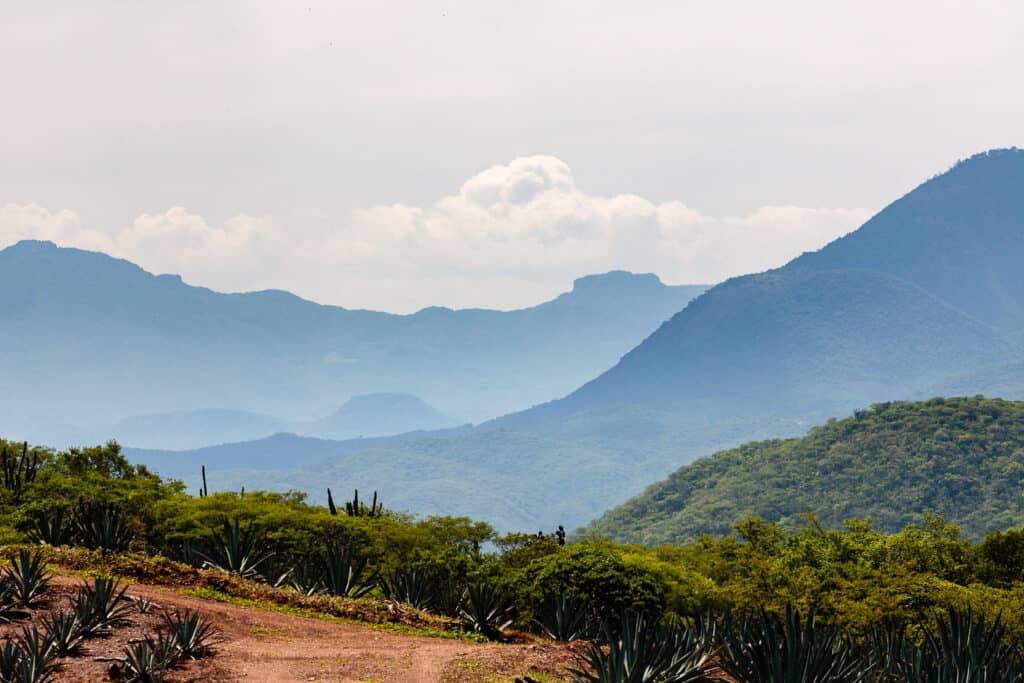 Production Details
Agave sources: Cultivated
Roast: Stone lined earthen oven.
Crush: Horse drawn tahona
Fermentation: Natural spring water and wild yeasts in Mexican Cypress vats
Distillation: Twice distilled in copper alembic stills.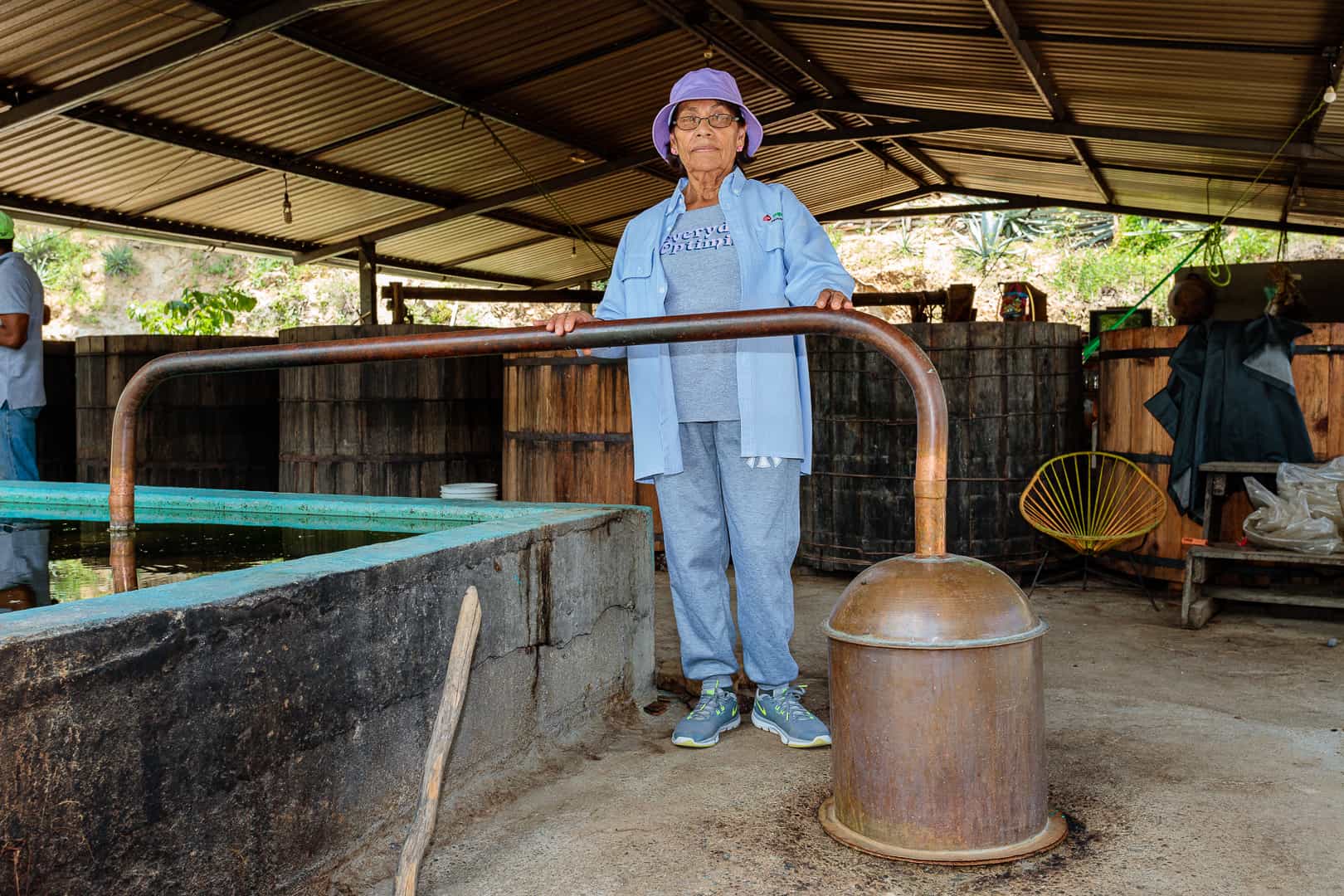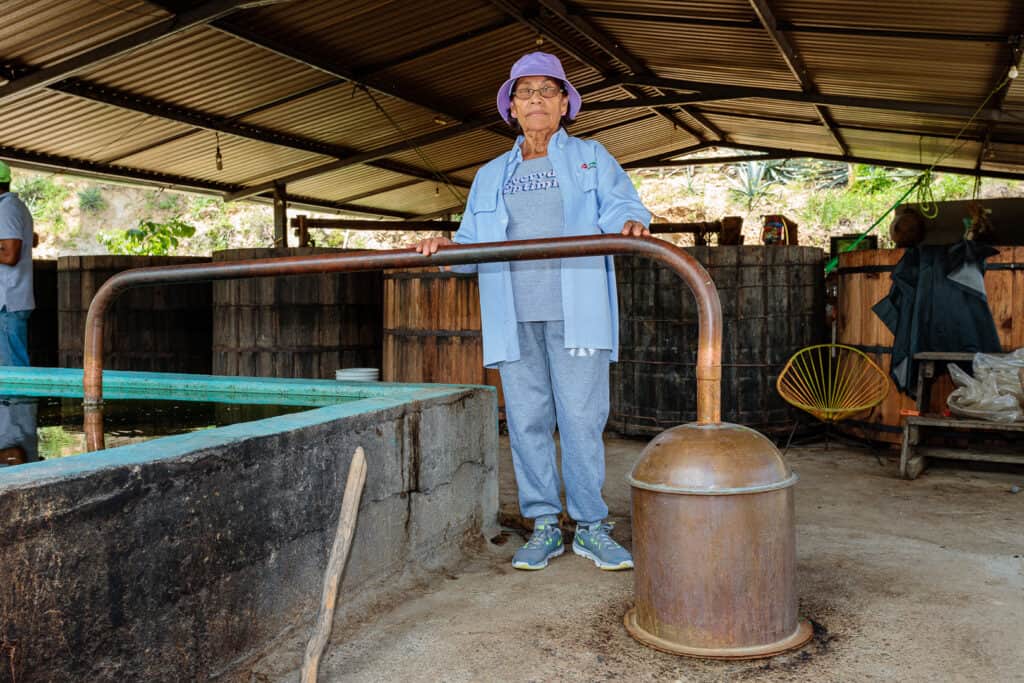 Background Notes
While Felix Monterrosa's mezcal base is the self proclaimed world capital of mezcal in Matatlan, this is one of the newer mezcals from San Carlos Yautepec, Oaxaca which is in Oaxaca's isthmus off the highway down to Tehuantepec. Susan has written about the agricultural development of the low country, but this mezcal hails from the mountains.
Agua del Sol was an outgrowth of Monterrosa's CUISH project designed to make local mezcals affordable locally and to the export market. "We make these heritage agave spirits accessible to local communities once again by keeping a part of every batch for domestic consumption and selling them locally in five and ten-liter custom hand-made garrafones. "
When Felix was looking for a producer to offer something a little different, his mother told him about Reyna. Yautepec was relatively unknown and he found that Reyna cultivated the magueys that could support this sort of project. If the photo on the rear label of this bottle is any proof, Reyna is a badass ready for more exposure.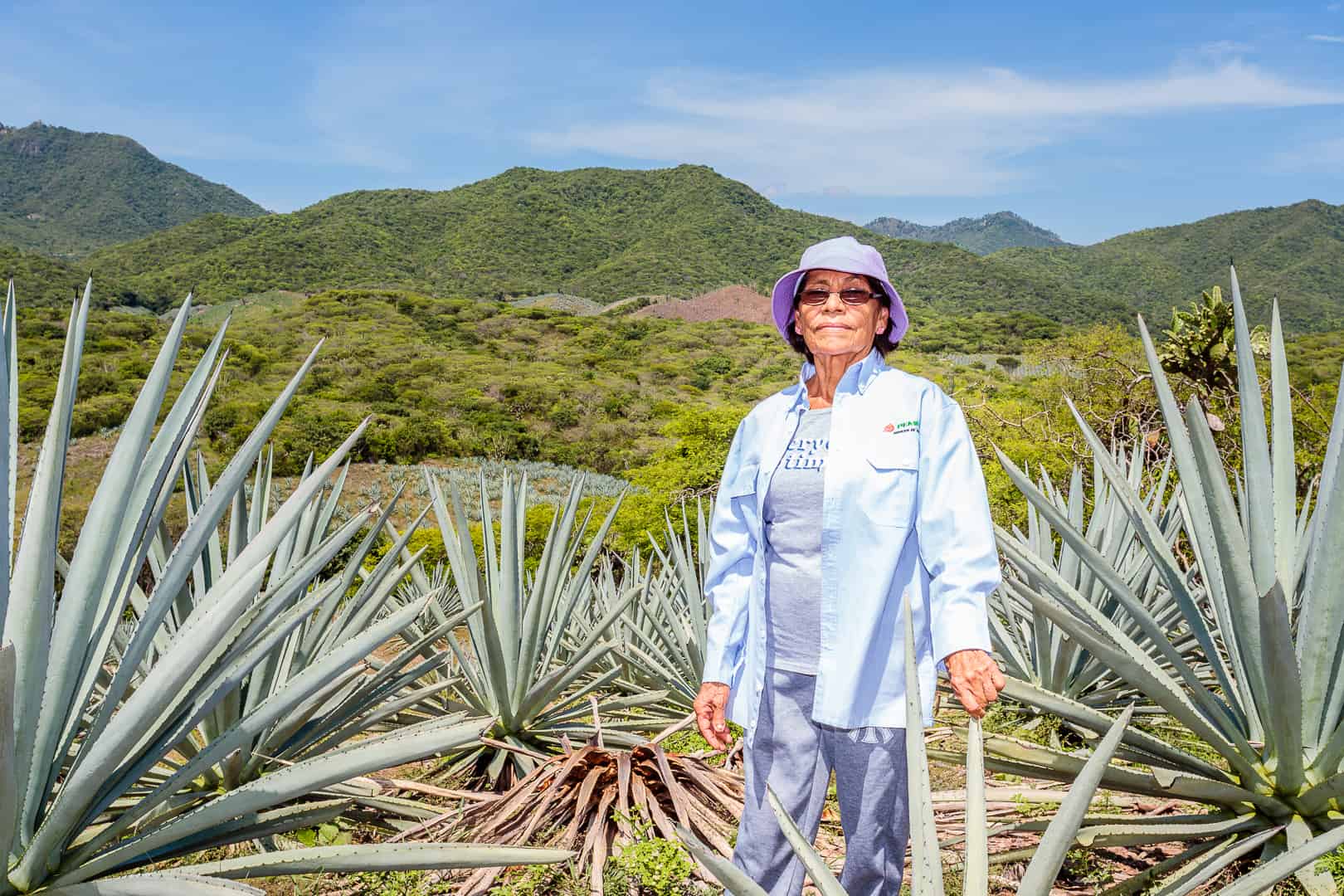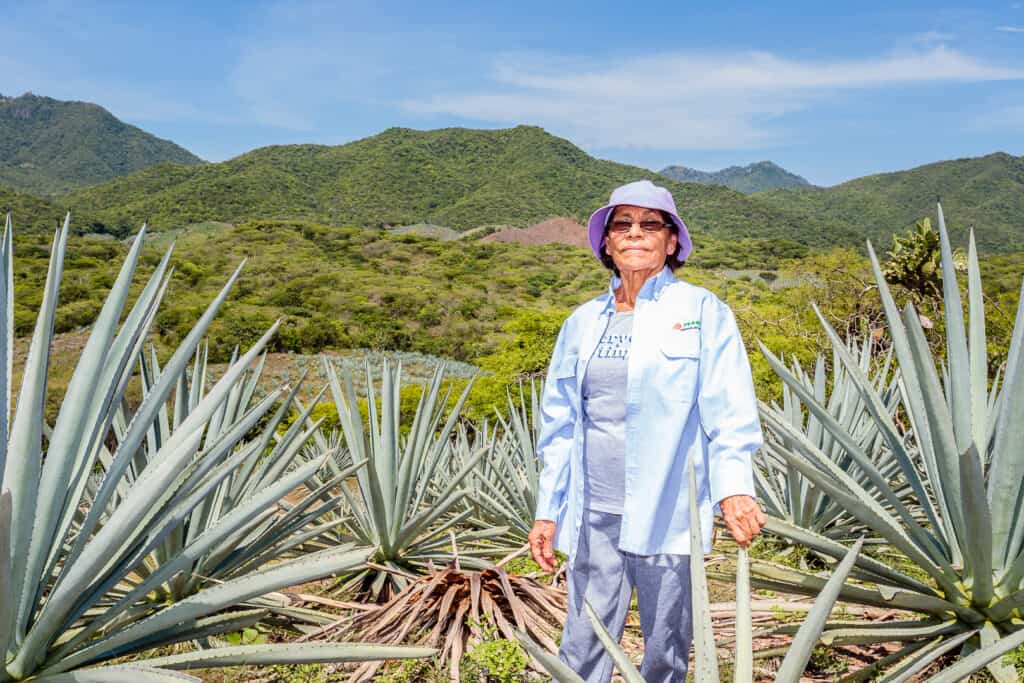 Like all of Agua del Sol's bottles this is an uncertified destilado de agave (proudly stating 100% de agave), and the front label details production methods. It's yet another fantastic example of what's possible with espadín. The fact that it comes from cultivated plants is critical because this is the sort of project that can be repeated.
It comes in a one liter bottle priced around $60 which makes it a candidate for steal of the century. The pricing and bottle size telegraphs that it's aimed at the cocktail market, but the quality of the mezcal means that no bartender will have to apologize for serving this neat or in a cocktail.