If there is one thing I have learned over the years in writing about mezcal, there is no such thing as a simple story. So when talking to a contact in Oaxaca about the increase in the amount of agave being farmed in Oaxaca's Istmo region, I knew I was going to be jumping into a rabbit hole. But like so many rabbit holes recently, the winding story always seems to lead to the same thing – ownership and agency, and the increasing lack thereof.
For anyone who has spent any time in Oaxaca over the years, the growth of the mezcal category can be measured in the amount of land that has been turned into agave cultivation. Newly planted fields of agave seem to appear overnight, clearly indicating that no one sees the demand for mezcal diminishing in the years to come. And given how many fields are now under production, it is only natural that people are searching for other areas where they can plant more agave, hence the expansion into the largely virgin land of the Istmo.
About the Istmo
The Isthmus of Tehuantepec in Oaxaca is hot and relatively flat. Winds blow strong on this strip of land that falls between the Pacific Ocean and the Gulf of Mexico, and windmill farms dot the landscape, converting the airflow into electricity. It is also a vast ecological region that includes the largest tropical cloud forest in Central America as well as both lowland tropical and dry rainforests. There is extensive livestock production as well as agricultural crops including coffee, bananas, rice, melons, and sugarcane. It is a crossroads of major trade and transportation routes connecting north, south, east, and west and there is a huge government plan known as the Megaproject of the Istmo to further develop highways, trains, airports and ports. In other words, there is existing infrastructure to support transporting harvested agave. But perhaps most importantly, this is a region where it is easier for foreigners, defined as anyone from outside this region, to invest in property.
In December of 2020, Gabriel Cué Navarro, the head of the Secretariat of Agricultural Development, Fisheries, and Aquaculture (SEDAPA) visited the area and delivered a presentation highlighting the need to promote the diversification of agricultural development in Oaxaca. Former President of the CRM, Hipocrates Nolasco, spoke specifically to the issue of agave cultivation in his presentation "El Maguey: an alternative cultivation in the Isthmus." In his presentation Navarro said, "sharing experiences around alternative crops, such as those registered this day, allows producers to know first-hand the profitability of maguey and the high potential it offers in the process of transformation to mezcal, a drink that goes into an ascending route in international markets."
In addition to his presentation, Nolasco led the group on a tour of the nursery and demo garden that the organization had created, the entire subtext being, we are open for business here.
This is a good thing, right?
Jose Trinidad Gaytan is an agro-industrial engineer with a doctorate in agricultural economics. Raised in Santa Maria Jalapa de Marqués, he recognized early on the potential for agave cultivation in the region. He is behind the mezcal brand Mezcal Tio Ro, named in honor of his father, which he and 10 other producers make from their palenque in El Coyul, about 40 minutes from Santa Maria Jalapa. The Istmo is not a region known for mezcal production, which is not the same thing as saying there is not a history of it there. In fact, there were small palenques that actively produced mezcal into the 1960s, supplying local fiestas, enabling them to be independent from the palenques north in the Valles Centrales.
The area is home to two wild agaves, the maguey chato (tobala istmeño) and Mexicanito del Istmo, an agave endemic to the area of ​​Ixtepec, Santiago Lachiguiri, Jalapa, and Ixcuintepec. Despite the long held belief that Espadín could only grow well in altitudes above 600 meters, Gaytan realized that the land would be conducive to the growing of espadin. The area where Gaytan began growing espadin in 2013 is only 160 meters above sea level.
"The combination of the heat and fertile soil of the area has created an environment where an espadin can mature in as soon as five years where it usually takes seven in other parts of Oaxaca," Gaytan tells me. "This is why we are seeing so much interest from the big companies. And because the land is less mountainous, it is much easier to farm and harvest."
Gaytan began growing agave on just a couple of hectares, but now he and the other producers he works with have planted 15 hectares with more than 5,000 agave plants. Compare this to the more than 100 hectares that are now being cultivated by what he calls transnationals.
"This is virgin land and it is incredibly rich. We remain focused on growing agave in a Milpa system, and we will plant beans and sesame between the agave. So many of the other fields have been cleared and they are only growing agave, adopting the monoculture style of farming that has become common in the Valles Centrales. This is not good for the soil long term because it is so intensive." Gaytan explains.
And in addition to the agricultural concerns, he focuses on another issue, the ease with which these larger entities are able to rent, and in some cases buy, because of their access to capital. "Of course these bigger companies want to expand growing here, it gives them greater control over the supply of agave and not be reliant on the open market."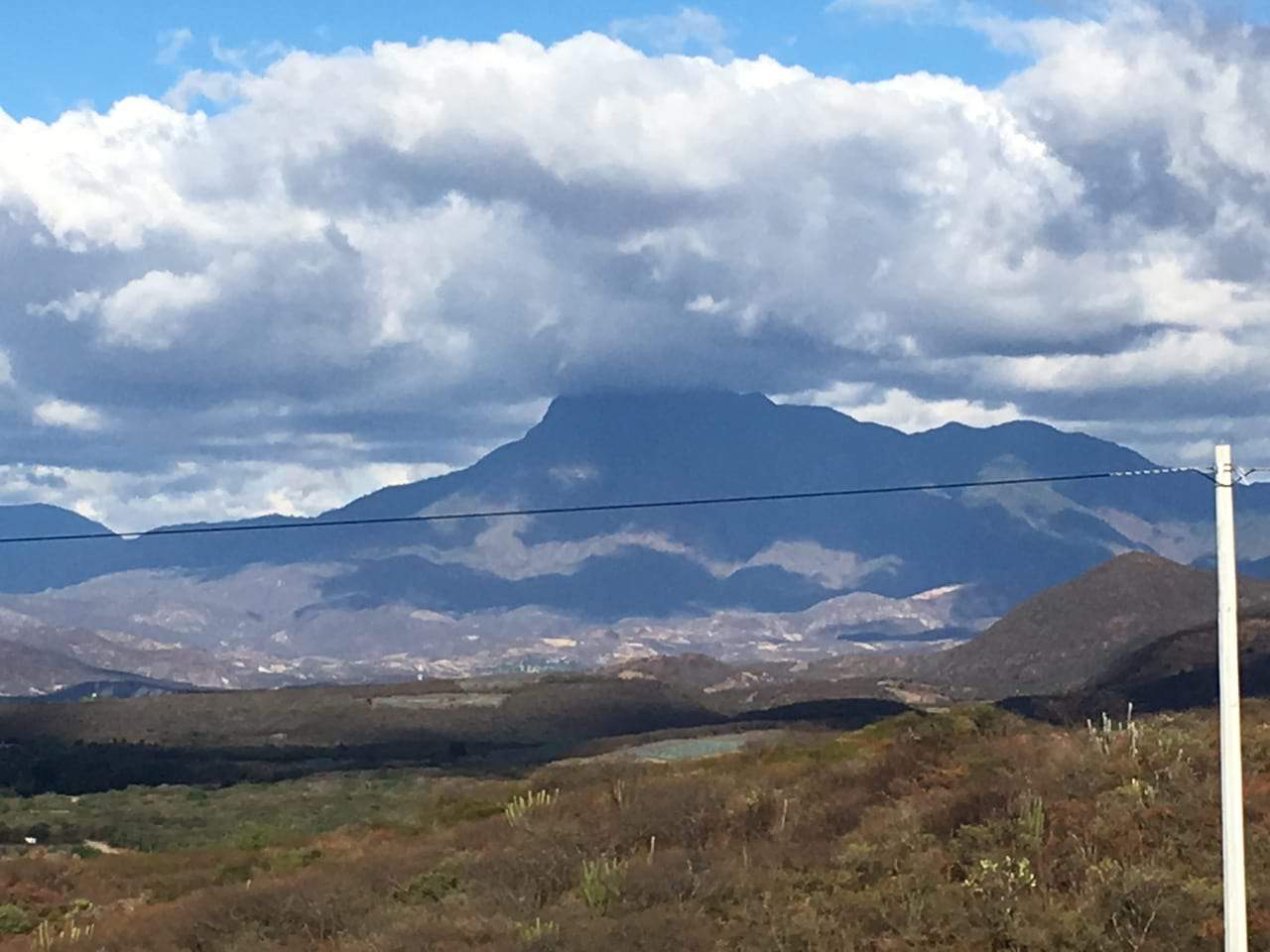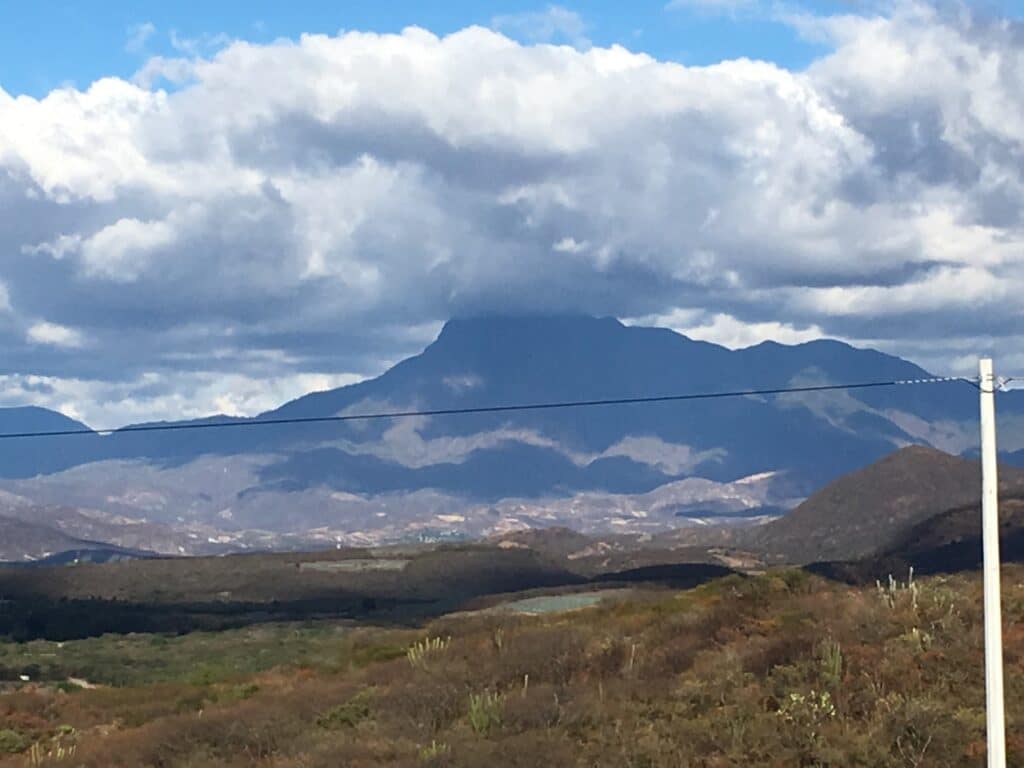 Several years ago, Paciano Cruz Nolasco, the producer for Del Maguey's Vida and San Luis del Rio expressions, saw huge opportunity to expand growing operations in the Istmo. He partnered with a local landholder and taught him how to cultivate agave. At first they planted experimentally and then more intentionally once Cruz Nolasco saw how well agave grew. In just three years, the agaves were already forming their corazons and Cruz Nolasco became convinced that the combination of the climate and soil made for a perfect environment to grow agave. He convinced Del Maguey to invest more money in growing operations in the area. According to Steve Olson, Global Mezcal Advocate for Del Maguey, they will be taste testing the mezcal made from the first harvest this year. Del Maguey is not the only company to recognize the potential of the area.
For Gaytan, this is concerning. He already sees a market that makes it harder for the smaller farmers and producers who don't have access to the same resources to compete. And even more frustrating for Mezcal Tio Ro, they have become increasingly limited in where they can sell their mezcal within Mexico. It is not uncommon for companies like Diageo to negotiate contracts with restaurant groups throughout Mexico that guarantee their products will be sold. Says Gaytan, "People are consuming brands, not mezcal."
This has created a cycle where as demand for mezcal has increased, it has given greater power to larger distilleries and businesses in controlling the market. And as that demand increases, so too does their power, limiting the options for smaller producers who are then more likely to sell their mezcal to the larger entities who will in turn blend that mezcal in with other batches to meet volume demand. For Gaytan, he fears this will only increase in the next 10 years, especially if the Istmo becomes the agave basket of Oaxaca.
Hiding in plain sight
At our first Mexico in a Bottle Chicago in 2016 I had a chance to talk to the folks behind A Medios Chiles who casually mentioned that they were growing some agave down toward the Istmo. That December, we did a family trip down to Juchitan from Oaxaca. On the drive down, we were caught in a bloqueo for three hours, thankfully right at a Pemex station so we had access to a bathroom and cold drinks. I remember looking across the road and seeing a field of agave which seemed so out of place and lonely. Then, five years ago when I visited San Luis del Rio and met Cruz Nolasco, he had just returned from the Istmo and had a cooler packed with fresh fish. At the time, it seemed to me a long way to go to get fish, but now I understand he had been visiting agave fields. The breadcrumbs have been here all along, we just weren't fully paying attention.